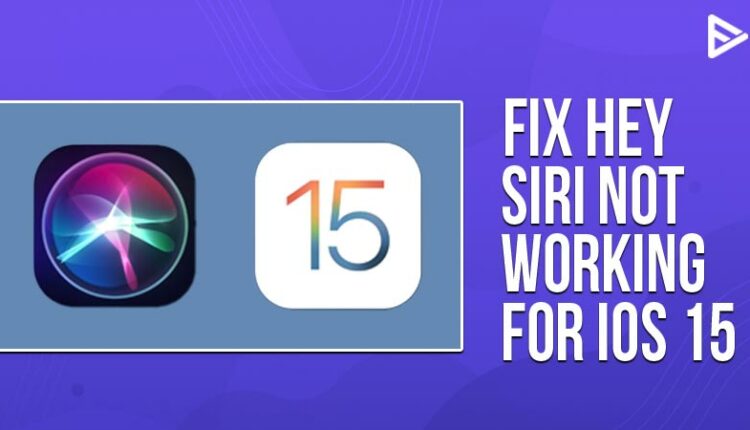 Are you still contemplating how to fix your hey Siri not working on your iOS devices? Siri, undoubtedly, is the best personal assistant who makes our lives much more manageable.
Nevertheless, things go downhill when you see that your 'hey Siri' isn't working on your iPhone! But there is nothing to worry about, as we have the best hacks you can maneuver to fix hey Siri not working issue! So let's get started right away.
What To Do If Hey Siri Not Working On Your iPhone Or iPad?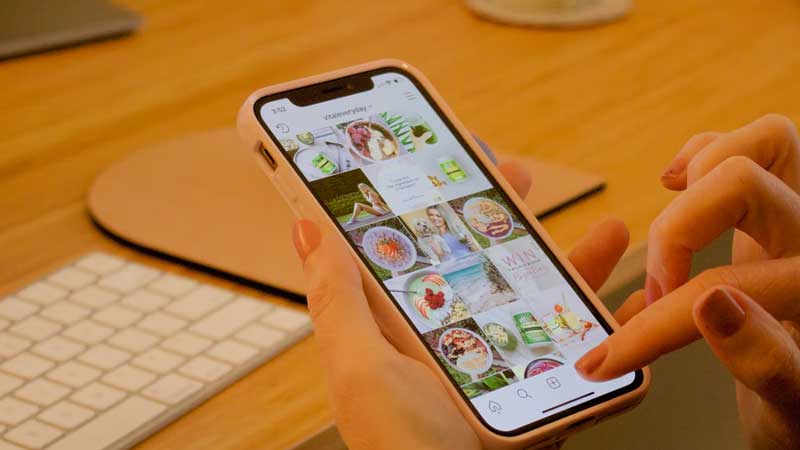 There are times when you manifest the most unwanted barrier. You can also face some problems, such as Siri doesn't hear me, but the microphone works, or hey, Siri is not working iOS 14/15. Also, you can only use "hey Siri" when your phone is not charging with 6S and later.
So if you are using iPhone 6 and more, you need to plug in your phone to make your Siri work. However, if you have a fully compatible phone and still 'hey Siri' isn't working, check out these hacks to get more information!
1. Make Sure To Leave Your iPhone Facing Upward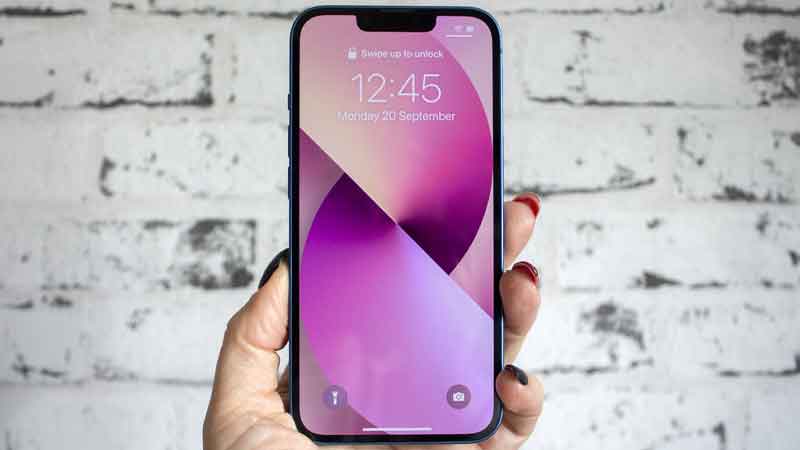 Did you know that your personal assistant can only work when you leave your phone facing upside? If you keep your iPhone facing downward, Siri won't receive your commands efficiently. If you want to use Siri in that situation too, you can head to settings> accessibility> siri> always Listen for hey Siri. Simple!
2. Restart Your iPhone If Hey Siri Is Not Responding
This is the best method to solve any Siri-related issues. If you see that your assistant is not responding, this can be because of a temporary glitch. The easiest way to get out of it is by turning off your iPhone and turning it back on after a minute or so.
3. Clean The Grills Of The Microphone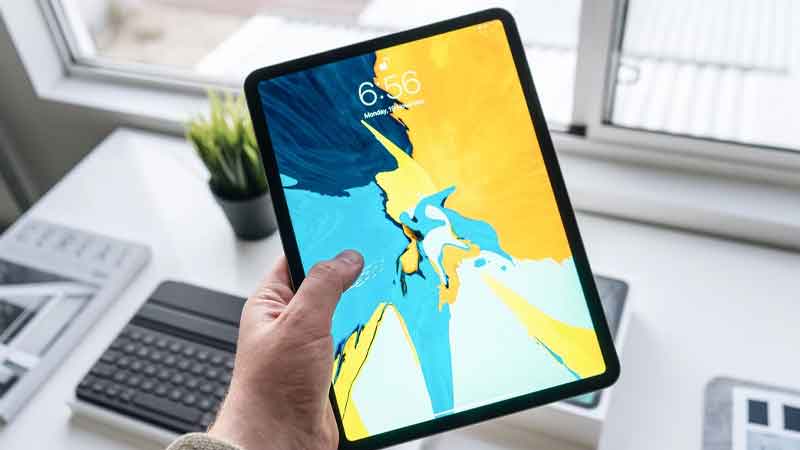 Did you know that when you have your iPhone for a long time, dust and unwanted particles can make the speaker grills their homely abode? You must use a soft cloth and remove the dirt from your speakers and microphones. Ensure that you do not use any kind of metal, such as needles. We are not performing an operation here!
4. Check Siri's Language
In case hey Siri does not recognize your voice, you might need to get your hands on the language you set for it. For example, if you are from Canada, make sure you choose ( English, Canada); here's how you can select the correct language.
1. Open Settings and tap Siri & Search.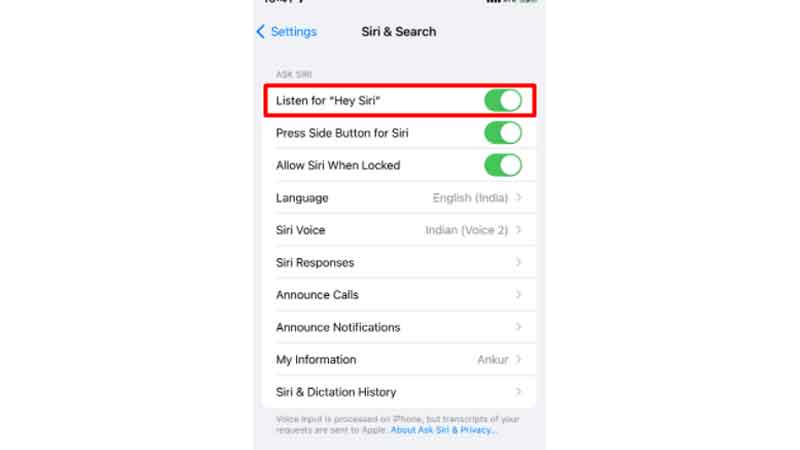 2. Tap the language and choose the appropriate language from the list.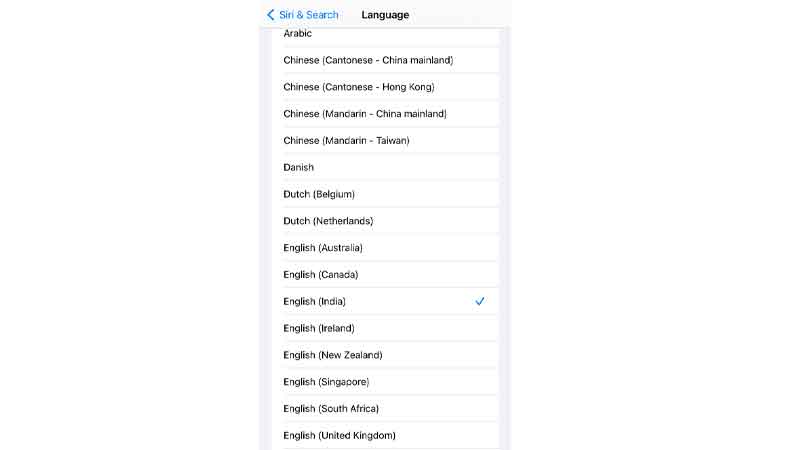 3. Restart your iPhone, and now Hey Siri should work fine.
5. Report To Apple Support If Hey, Siri Is Not Working
If you still have problems after trying these solutions, you should have your phone checked out by Apple Support. Just give the details and follow the instruction on the Apple support page. They will surely help you to fix 'hey Siri not working.
Frequently Asked Question
Q1. Why Is Siri Not Detecting My Voice?
Siri is not detecting your voice because you have not enabled Siri to recognize your voice on your device. Here's how you can set up Siri on your iPhone.
Go to Settings.
Tap Siri & Search.
Turn off Listen for "Hey Siri," then turn it back on.
When the Set Up "Hey Siri" screen appears, tap Continue.
Say each command that you see on your screen.
Tap Done.
Q2. How Do I Fix Siri's Microphone?
If Siri is not responding through the speakers of your phone, it means that Siri has not received your command clearly. Try cleaning your iOS device microphone, or you can follow the steps below:
Go to 'Settings.'
Tap 'Siri' & 'Search.'
Tap 'Siri Responses.'
Tap 'Prefer Spoken Responses' to hear Siri speak responses, even when 'Silent mode' is turned on.
Q3. Why Is Siri Not Working On iOS 14?
Examine software updates to see if Apple has released a minor update. For example, if you are using iOS 14 Beta, you should wait for Apple to release the public iOS 14 before updating to the most recent version.
Q4. Did Siri's Voice Change iOS 15?
In iOS 15.4, Apple added a fifth "American" Siri voice, which can be found in the Settings app by going to Siri & Search and then Siri Voice. The new voice joins the original four American Siri voices as the fifth option.
Conclusion
We have covered everything about how to easily fix hey Siri not working. So be sure to apply all the hacks to get the most out of them and resolve your issues instantly!
All you need to remember is that you should have the updated version of iOS and if you have enabled Siri on your iPhone. If not, here's what you can do:
Go to 'Settings.'
Tap 'Siri & Search.'
Turn off 'Listen' for "Hey Siri," then turn it back on.
When the Set Up "Hey Siri" screen appears, tap Continue.
Say each command that you see on your screen.
Tap 'Done.'
So here's everything you need to know about how to fix 'hey, Siri' not working For iOS 15.