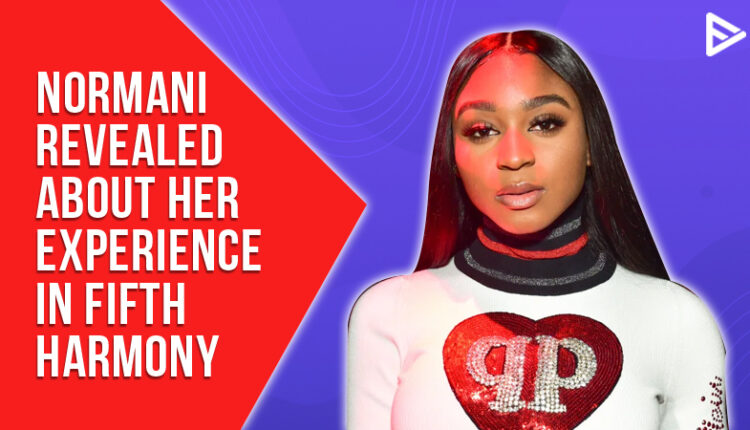 Normani has made some shocking revelations in her latest interview with Allure. Normani was a part of Fifth Harmony, which was known as 5H. She spent a quarter of her lifetime alongside Lauren Jauregui, Ally Brooke, Dinah Jane, and Camilla Cabello.
In a tell-a-tale interview with Allure as its next cover star, Normani spoke about the struggles she faced while in the all-girl group, which went on indefinite hiatus in March 2018 after six years together as an established band.
Normani Revealed being the only black member of the band, she felt she wasn't given enough opportunities to flourish as her bandmates when it came to performing.
"I've always felt like the underdog in anything that I've ever done." she was quoted saying in her interview.
View this post on Instagram
Normani claims that she was frequently neglected for possibilities provided to other members during her tenure in the girl band.
She later added, "I didn't get to really sing in the group. I felt like I was overlooked. That idea has been projected on me. Like, this is your place." 
View this post on Instagram
"I grew up feeling beautiful," she said. "My mom, my dad, my grandmother instilled in me at a very early age that I was beautiful."
View this post on Instagram
"The fact that my skin was chocolate was a beautiful thing," she continued. "My kinky hair was beautiful. I don't need to straighten it. I can rock my braids to my all-white school."
Normani, on the other hand, went on to say that she had already experienced several microaggressions and racist comments from her white classmates by the time she was in the sixth school.
She said, "I did get bullied a lot," she admitted. "Not feeling like I had that representation at school was very hard."
Normani claimed she's now understood her power and is "reinventing" herself as she pushes on in her solo career, despite having faced with such terrible events in the past – both throughout her upbringing and during her teenage years and early 20s in the public spotlight.
Further in her interview with Allure, Normani said,
"I'm reinventing myself," "Now you all are finally going to be able to see me tap into that awareness — that I know I'm the shit."
"My purpose in this work that I do is for other people that feel like they have Black women figured out," she went on. "There's so many layers to us, there's so many textures, there's so much that we're capable of doing."
View this post on Instagram
Normani is now a solo artist, leaving her imprint in her own unique style and being true to herself.
She continued to say, Yes, I can throw ass. But I can also give you a proper eight-count, and I can do ballet, and I can do the contemporary dance. If I want to sing this pop ballad, then you're going to love it!"
What Is The History Between Normani And Camila Cabello?
In recent times, Normani has been in the news for her latest single Wild side, along with Cardi B, which was released on July 17, 2021. However, Camila Cabello has been accused of attempting to detract attention from Normani's latest music. the Cinderella star announced her latest single 'Dont Go Yet' on her Twitter handle the same day her former Fifth Harmony bandmate announced her single with Cardi B. So, in the end, given the circumstances, Camila's timing irritated many, leading to claims that she was "trying to ruin" her former bandmate's big day.
This is not the first time there has been a rift between Normani and Camilla Cabello.  Normani has earlier spoken against Camila's social media behavior. However, Camila's old tweets of 2019 resurfaced in the latest feud between the two.
The racism allegations, however, arise from a 2019 event in which Camila was chastised for past postings that contained abusive and racist language, including those regarding Normani, for which she subsequently apologized in a statement claiming she was "uneducated and dumb" at the time.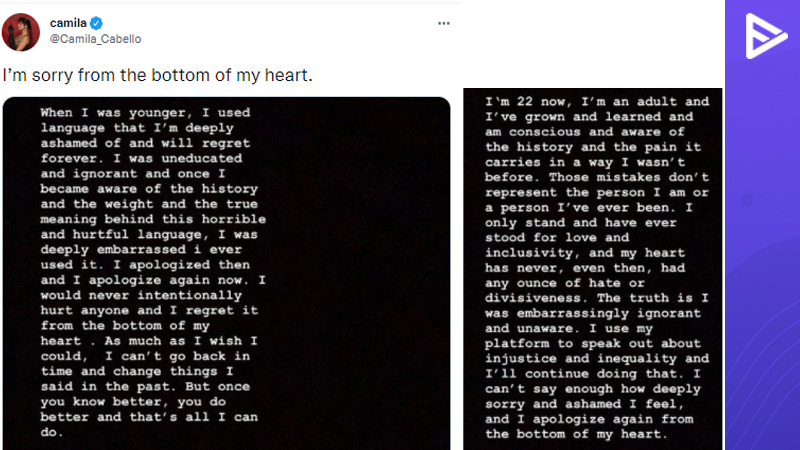 Conclusion
Normani indeed has come a long way since Fifth Harmony and garnered attention with her new single and stayed in the entertainment news for her feud between her and Camila Cabello.
Frequently Asked Questions
Who Is the Youngest In Fifth Harmony?
Dinah Jane Hansen, aged 24 at present, was the youngest member of the Fifth harmony.
Is Fifth Harmony disbanded?
After six years of being together as a girl band, Fifth Harmony announced their split on March 19 2018 to pursue separate careers. The Sun reported in February that the band was splitting because their record label, Epic, was more concerned with the success of former bandmate Camila Cabello than with their own.
What is Normani's best song?
Some of Normani's best songs are Motivation, Wide side, and Love Lies.
Who is the most successful Fifth Harmony member?
Normani spent most of her illustrious career as a member of the popular girl group Fifth Harmony as she was very young when she first teamed up with the group.