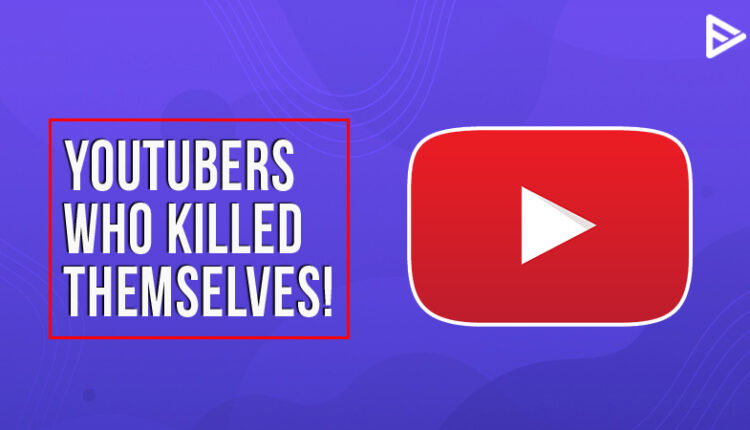 It's disheartening to learn about YouTube celebrities who died prematurely.
Every time we come across the news of YouTuber commits suicide, it shakes our reality. Even though we don't know these YouTubers personally, somehow it feels like we kinda do or instead did. This article highlights the underlying pain of YouTubers that died recently in 2021.
YouTube has made the career of thousands of creators, giving them fame, money, success, and whatnot. Although you can contact YouTube celebrities and often connect with them through different channels, being constantly in the public eye is difficult. Moreover, it has a profound effect on our mental health.
We hope the stories of YouTube celebrities who died due to mental health issues will help you understand the gravity of taking care of your mental health.
Here's a list of YouTube Celebrities who died prematurely: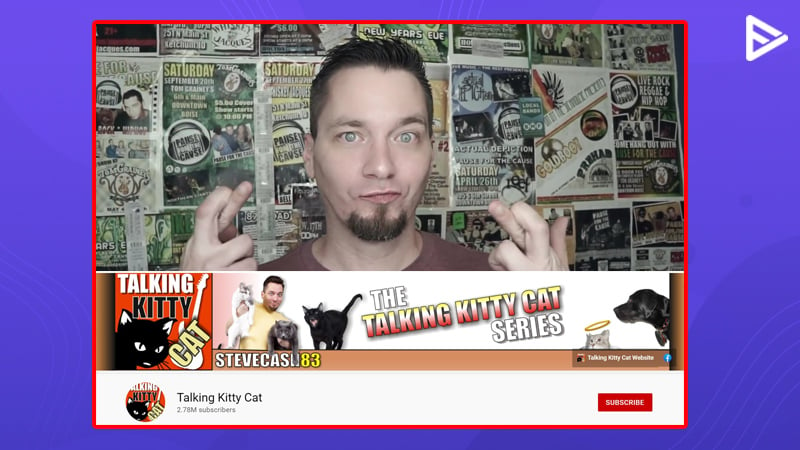 The 40-year-old YouTuber died on April 16, 2020, due to a self-inflicted gunshot wound to the chest.
Famous for his Talking Cat series on YouTube, Steve made funny videos with his cat Sylvester and amassed over 770 million views over the years.
The YouTuber had candidly shared with his 2.4M subscribers that he is bipolar. His tragic suicide left his fans despondent, who always turned to him for his light-hearted content.
The devastating news of his demise brought the preeminent debate on the Mental Health of aspiring YouTube celebrities into the limelight.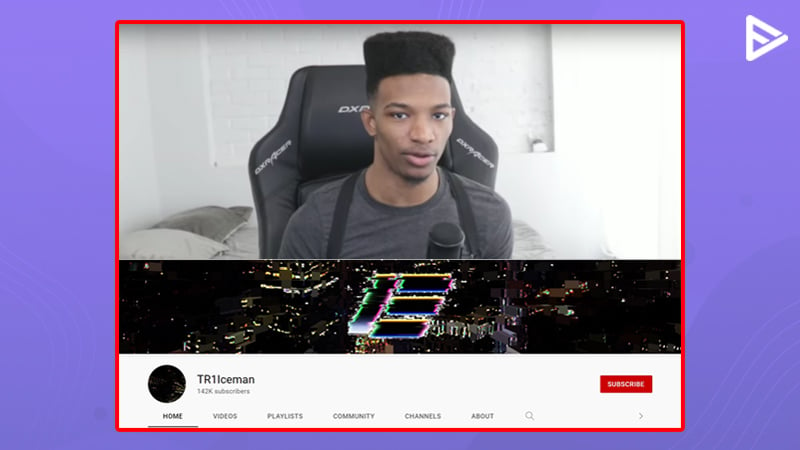 Being among the famous YouTube celebrities, the death of YouTuber Etika (real name: Desmond Amofah) left the YouTube gaming community stunned.
The 29-year-old gamer was found dead in East River, New York, in June 2019, by the New York Police Department after he went missing a week before.
The deceased YouTuber posted his last YouTube video shortly before he went missing, where he expressed that he was having suicidal thoughts. The video was taken down by YouTube as it violated the YouTube Community guidelines.
We mourn the loss of Etika, a beloved member of our gaming creator community. All of us at YouTube are sending condolences to his loved ones and fans.

— YouTube Creators (@YouTubeCreators) June 25, 2019
In his 8 minutes YouTube video, he talked about his mental health, the consequences of pushing so many people away from his life, and the dangers of social media with his 142k subscribers.
"I'm sorry for leaving such a stained legacy. I hope that my story may help to make YouTube a better place somehow in the future, where people know boundaries and limits and how far things should go."
In their urge to be one of the fastest YouTube celebrities to hit a Million subscribers, creators often ignore their mental and physical health. We can only hope that YouTubers today take notice of Desmond's story and start prioritizing their mental health.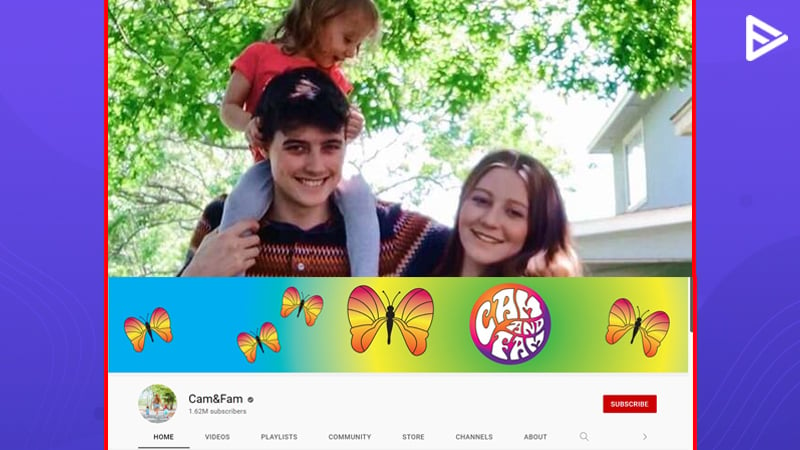 The 19-year-old patriarch of the Cam&Fam video series was declared brain-dead on August 18, 2020. His wife revealed it was a suicide.
Landon had been struggling with Mental health issues, which worsened when his wife got pregnant with their second child.
He sought medical help but soon started abusing the anxiety and ADHD drugs prescribed to him. He started taking strong and heavy doses of lethal drugs. After that, he just went further down the rabbit hole and ultimately met his end prematurely.
The now-single mother of two returned to YouTube after 3 months, for the first time since sharing Landon's story. She was grateful to her "Camily" for all of their love and support.
Cam&Fam's story just breaks our heart! Watching their videos regularly for years creates a sense of warm connection. We know more about them than we do about people we know in real life. So when they leave us abruptly, it leaves a hole that's hard to accept.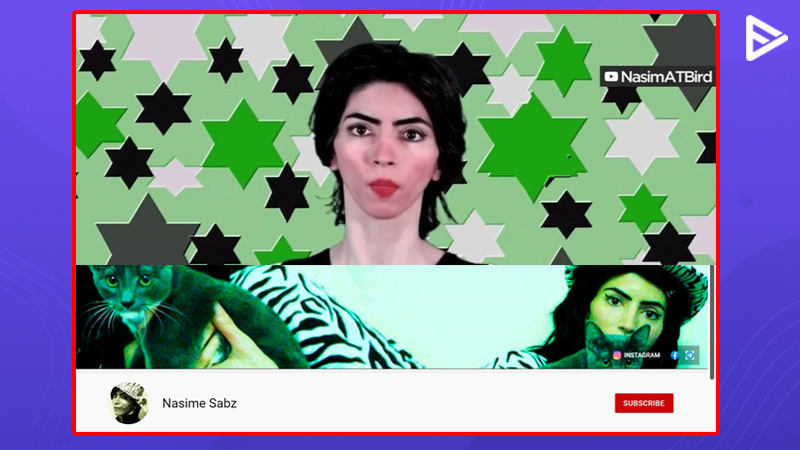 Nasim's story is as devastating as it is bizarre. The YouTuber who died on April 3, 2018, shot 3 people at YouTube's headquarters and then shot herself.
Let that soak in for a minute.
The woman YouTube celebrity was apparently furious with YouTube for allegedly trying to suppress her content.
"YouTube filtered my channels to keep them from getting views!" one of the messages said. "There is no equal growth opportunity on YOUTUBE or any other video-sharing site, your channel will grow if they want to!!!!!"
The deceased YouTuber created videos against animal cruelty and advocated a vegan lifestyle. Unfortunately, after YouTube changed its ad revenue sharing policy, the YouTuber's channel got adversely affected, leading her down the murderous path.
Her story is the shocking manifestation of unhealthy obsession that is horrifyingly rampant among people in the public eye.
YouTube celebrities need to be aware of the importance of regularly checking in with themselves and changing their path if things don't work out as planned.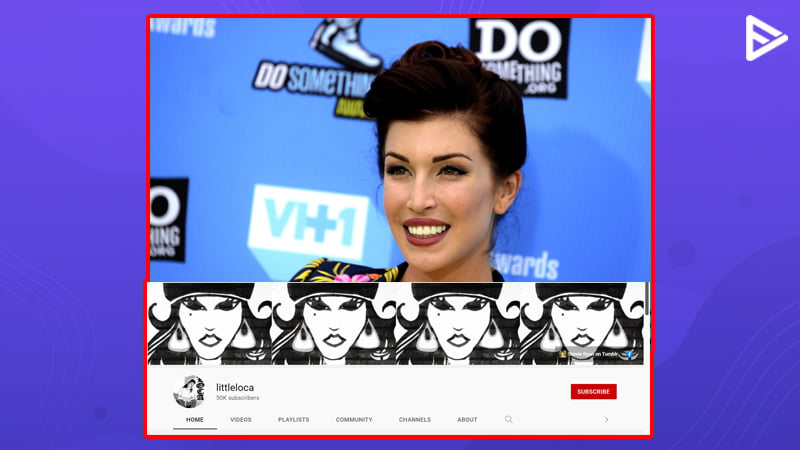 News reports had striking headlines about the 33-year-old YouTuber commits suicide on July 1, 2017.
The actress rose to fame through sketch comedy and celebrity impressions on YouTube via her channel Little Loca. She had been open about her struggles with depression.
Her ex-boyfriend, actor Drake Bell, tweeted at the time of her death, "Please wake me from this nightmare…My heart is crushed."
Conclusion
We cannot stress the importance of taking care of your mental health enough. Everybody talks about the sunny side of being a content creator. However, it's equally important to discuss the pressures and challenges that YouTubers have to overcome. We should learn from the YouTube celebrities who have taken their life in pursuit of fame and money and ensure that those mistakes are not repeated.
Open communication and transparency with your close family members or friends can help prevent such disturbing events from occurring in the future.
Let us remember the YouTubers who died due to mental health issues and honor them by prioritizing our own mental health henceforth. Build a set of solid, tangible goals if you wish to be among the famous YouTube celebrities.
Frequently Asked Questions
What YouTube star just died?
Beauty YouTuber Mel Thompson died on 27th September 2021.
What famous YouTubers died?
22 years old, Albert Dyrlund, a YouTuber from Denmark, reportedly died after falling 656 feet while filming a video in the Italian Alps.
Is YouTuber CoryxKenshin dead?
There's nothing to back this up, and it seems very unlikely. However, he is notorious for taking breaks during his 10 years of YouTube.
What famous YouTuber committed suicide?
 Etika
Stevie Ryan
Steve cash