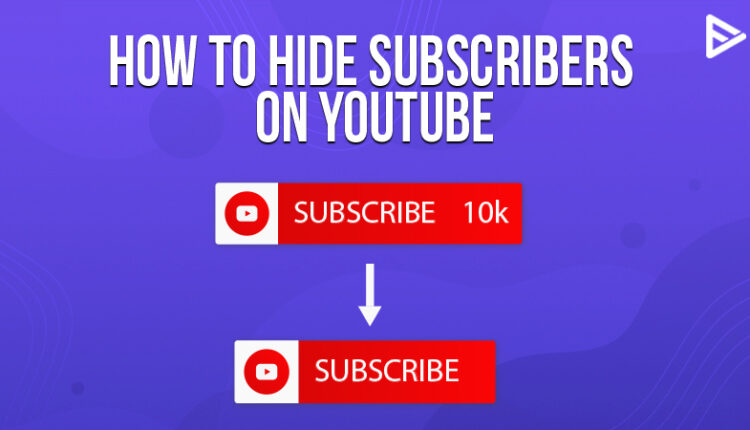 Are you a beginner on YouTube? I am sure you must have come across this question "How many subscribers do you have on your YouTube Channel? Since you are learning new concepts, adapting new theories, and experimenting on your content, this question might really bother you! Do subscribers count really matter on YouTube? Well… if you want to be an influencer and create content on YouTube to earn money subscribers count does make a lot of difference! Initially, you need to attract an audience to build subscribers organically. Once you build a small channel, you can buy subscribers and promote videos for your YouTube Channel! Obviously, you don't want your competitors to know your subscribers' count on YouTube! Today, I will help you to hide subscribers' count on YouTube!
Why hide subscribers on YouTube?
As a beginner, you don't want your audience to see the number of subscribers your channel has since you have not gained more subscribers yet and do not wish to display your subscribers count to the new audience. You might also feel that the low subscriber count will not attract more audiences. This is solely your own decision if you want to display your subscriber count. How to hide subscribers on YouTube Mobile? If you follow the steps mentioned below to hide subscribers on your YouTube Channel on your desktop, the same will be visible on your mobile app as well!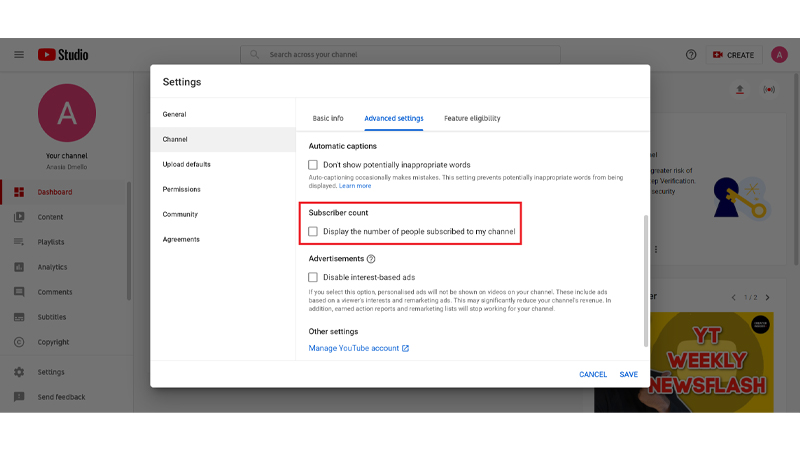 Steps to hide Hide Subscribers on YouTube
Follow these steps to hide your subscriber count on your YouTube Channel page:
Log in to YouTube
On the upper right corner, click on the user icon
Select 'YouTube Studio'
Click on 'Settings' on your left corner
From the pop-up settings box, select 'Channel'
Scroll down to 'Subscribers count'
An option appears 'Display the number of people subscribed to my channel'.
You can untick that option to hide your subscriber count on YouTube.
You can change the settings and display your subscribers count once you have built your channel and are confident to display the number of subscribers your YouTube Channel has!
Concluding thoughts
Once you disable the subscribers count on YouTube, you will not be able to see the number of subscribers your YouTube channel has. You can anytime make changes to your settings and display the numbers of subscribers on your channel. Therefore to view your channel statistics, use Analytics on YouTube Studio. Also, there are other tools available that will help you to understand your channel analytics!