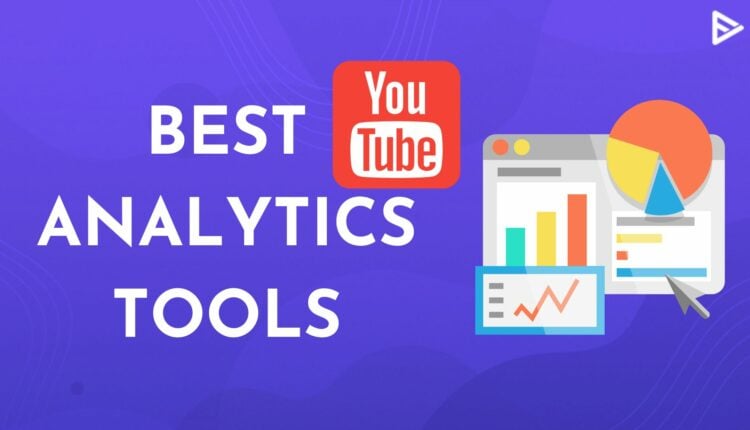 Today, with YouTube's increasing popularity, starting with video marketing for your brand is a brilliant decision, but it's also time to use a YouTube Analytics Tool. You also have to maintain data where you acknowledge the kind of content that engages the audience. What content and videos sell out and what interests and resonates with your niche audiences will help you create content that will go all out.
We have come up with a list of  YouTube Analytic Tools to help you make informed decisions and promote your videos wisely by putting up what people enjoy. We will tell you all about it, but before that to those who are not yet promoting their brands on YouTube, let us tell you the importance of YouTube marketing.
Why Is YouTube Marketing Important?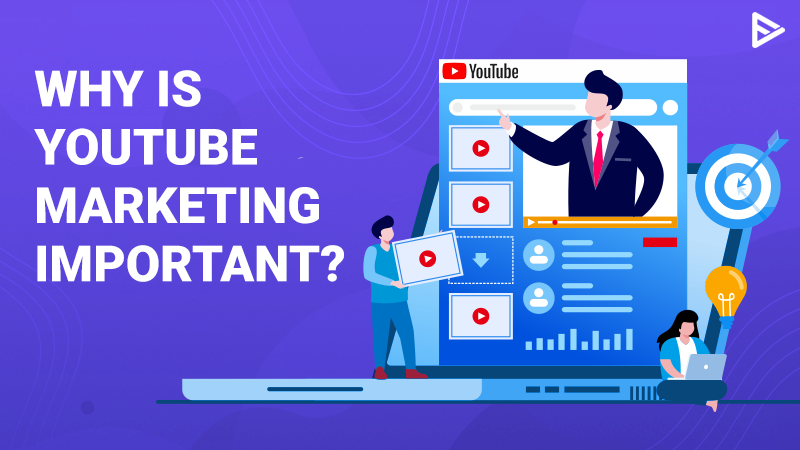 Did you know that you can get Free YouTube Views and YouTube subscribers in no time? There are a few simple steps to boost your YouTube channel and reach out to a large number of audiences. Social media presence is essential for every business, whether it's a big company or a small business. With being the second most popular search engine platform, YouTube has expanded its reach from a point to a planet.
With increasing popularity and engagements, YouTube marketing is primary for every marketing strategy. Video marketing is one of the power sources to raise awareness about your brand or services as it is most likely to be watched.
With over 2 billion monthly active users on YouTube, star artists, business people, politicians also prefer their brand promotion through YouTube videos. When we are in due of this pandemic, digital marketing has become a crucial tool to promote our brands.
Now is a perfect time to bring your business online and start with YouTube marketing. Social media marketing and YouTube marketing are platforms that can take you from nobody to somebody.
So, if you want to promote your brands faster, this is the way to go, go online, follow our steps and services, and rule the online world.
What Is YouTube Analytics?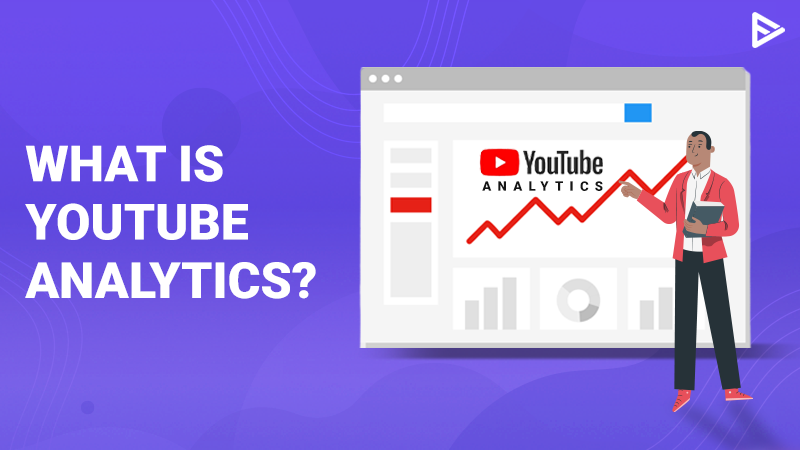 YouTube analytics is a feature to determine your video performance, the media strategies that need to be renewed, or the ones that are doing exceptionally well. YouTube analytics is designed for you to understand what video content has more views, generates more watch and overall engagements.
There are YouTube Analytics Tools or data analysis tools to measure these YouTube metrics and better understand them.
What Are YouTube Analytics Tools?
Like social media analysis, YouTube analytics tools are specifically designed to measure your YouTube channel's metrics. With YouTube Analytics tools, you will have an excellent understanding of your subscribers engaged with your YouTube channel's video content.
These YouTube analytics tools are also effective in helping you spot the weak points in your video content, which ultimately guide you by creating better videos that your audience will resonate with.
Here are the top 5 analytics tools for YouTube that you can use to understand your audiences and your competitors better.
Top 5 YouTube Analytic Tools For 2023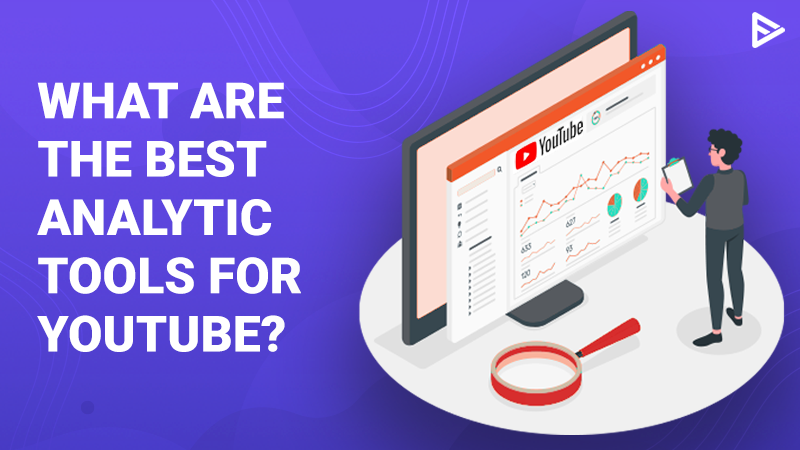 Here are our top 5 YouTube analytics tools for 2023 that will help you manage your channel adequately and effectively.
This is an efficient tool that tracks your performance on YouTube and offers many features to assist you with your YouTube growth.
Besides, to track audience response to your videos, it provides you with information such as:
What videos attract viewers
How fast you can get your subscribers and increase views
The duration when the video was uploaded and then watched.
This data will help you re-strategize your YouTube marketing plans and work towards better content creation.
Unmetric is a social media benchmarking platform that helps your team make real-time
decisions by comparing, benchmarking and analyzing your social performance.
It offers all the data required to analyze what is working and what's not working.
Competitive benchmarking to improve your social media strategies.
Content ideation to discover inspiration and explore whitespaces for your brand's content
Competitive intelligence to see what your competitors are doing and learn from their inspiration
ChannelMeter is an excellent tool to analyze the data about your videos, and a benchmark feature of this tool is that it also gives you access to YouTube analytics for other videos.
To know what your competition is doing and if their videos are attracting more viewers. Isn't that a great feature?
This tool started as a social media analytics tool and now offers the same for YouTube as well. They offer reports, keywords to use, ROI calculated, and many more.
It helps you understand how one searches on this platform and how one can catch the correct phrase, and there are more brilliant features based on the parameters you set.
This analytics tool is rated highly by many experts. It helps you turn visitors into customers. It can also help out in marketing your products and services by maximizing your video content.
All the tools offer pretty much the same thing, you can go through these and decide how you want to start. Also, we are writing down the YouTube metrics that need to be measured.
Crucial YouTube Metrics To Measure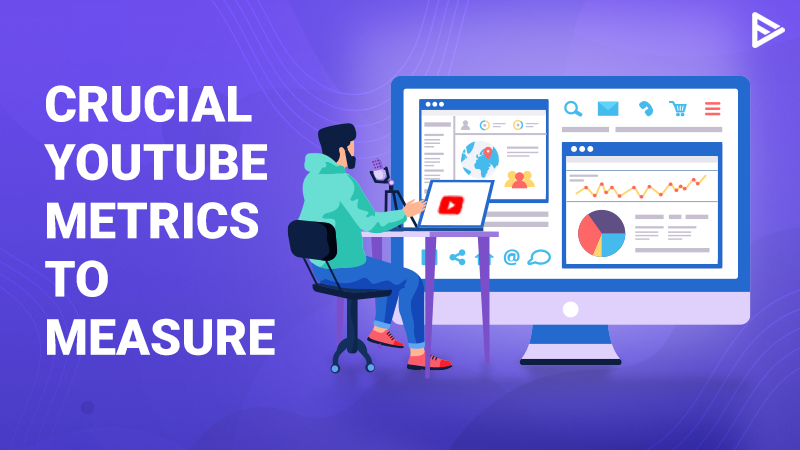 The metrics that you need to measure and things you need to track with the help of YouTube analytics tools are right here for you:
Watch time, Total time spent by the viewer on your video.
Engagements
Audience retention rate
Impression click-through rate
Competitive analysis
These tools and measurable metrics can be a game changer for your business and your YouTube channel, with all the information, you will know what's working for you and what is not. This will help you restructure your strategies and take them in the direction of success.
We hope this was helpful, and there are many other ways you can get Real YouTube views and subscribers, and also you can promote your channel easily.