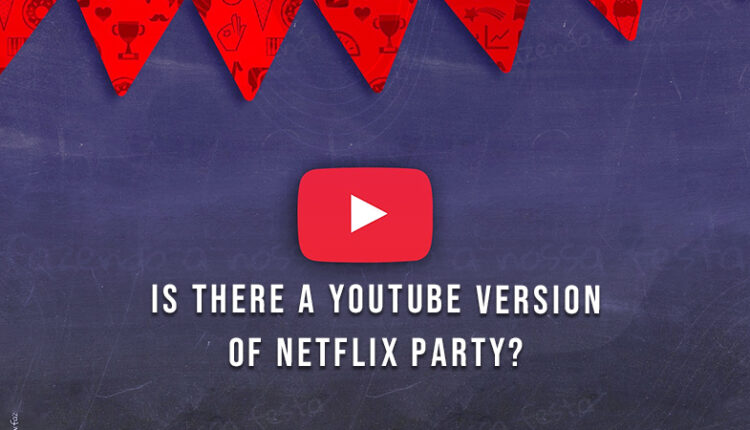 If you are wondering if you can have a YouTube Watch Party like the famous Netflix party, then stop wondering because you can.
The YouTube party extension allows you to have a virtual party on YouTube where your friends can chat. During the pandemic, viewers swarmed to video streaming platforms to recreate their iconic movie nights without breaking the quarantine regulations. Catering to this audience, Netflix, Amazon Prime, and even YouTube launched virtual watch party features.
YouTube Party is a chrome extension that helps viewers watch videos across different screens while discussing the content via chat. You can find the YT party extension from the chrome web store.
How to start a YouTube Watch Party?
If you are planning a YT watch party with your friends, you need to make sure all of them have YT Party extension downloaded in their browser.
Steps to start a YT Party:
1. Pin the YouTube Party extension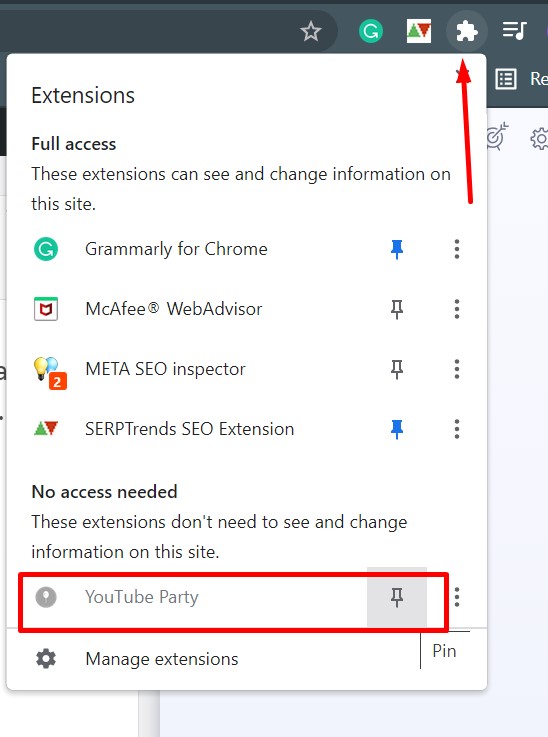 2. Open YouTube and play the video you wish to watch with your friends.
3. The extension pin will be active now. Click on it. Give a name to your party and select the "Start the Party" button.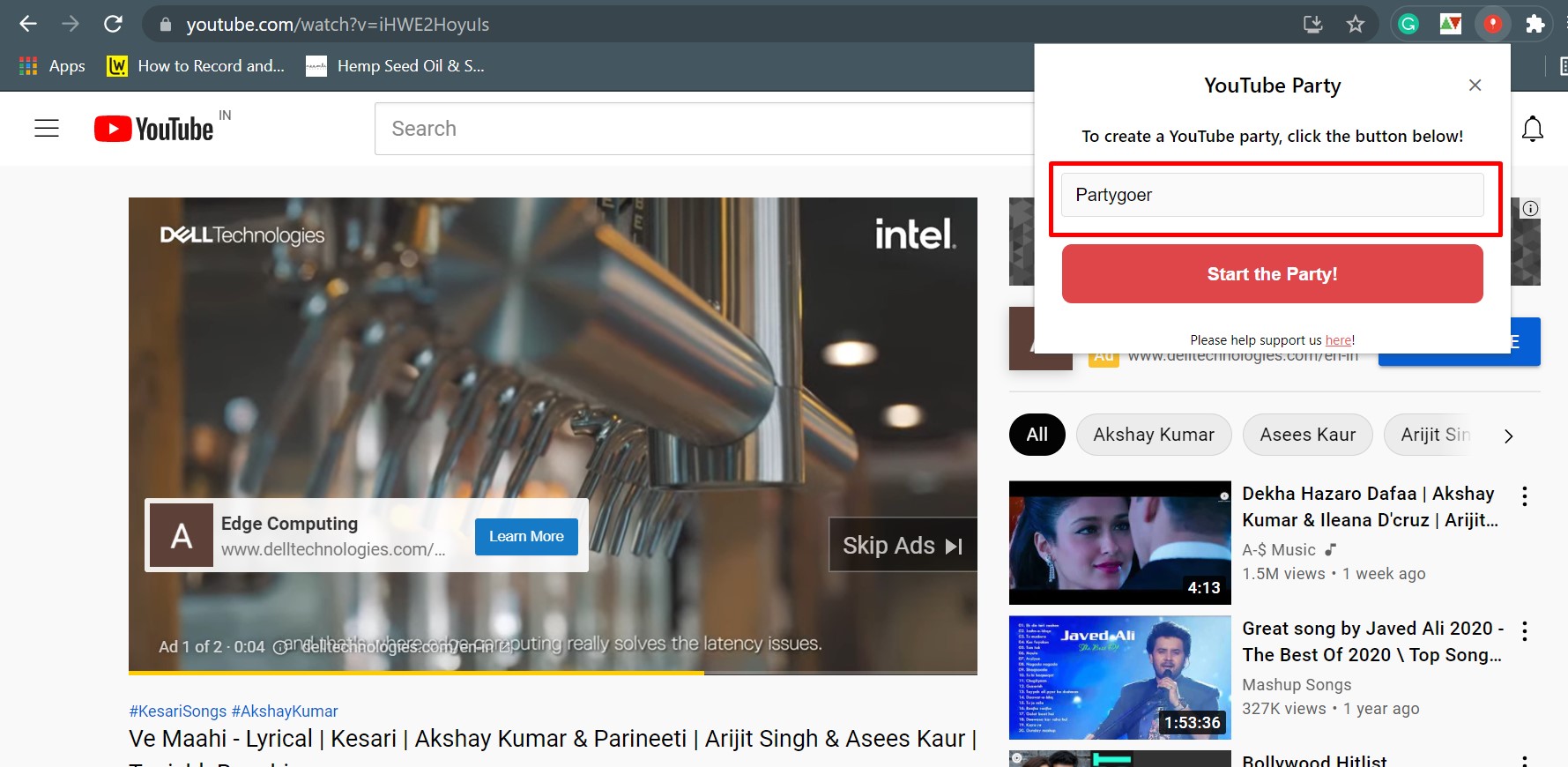 4. A box will appear containing the link. Copy it and share it with your friends and ask them to click on it to join the virtual watch party.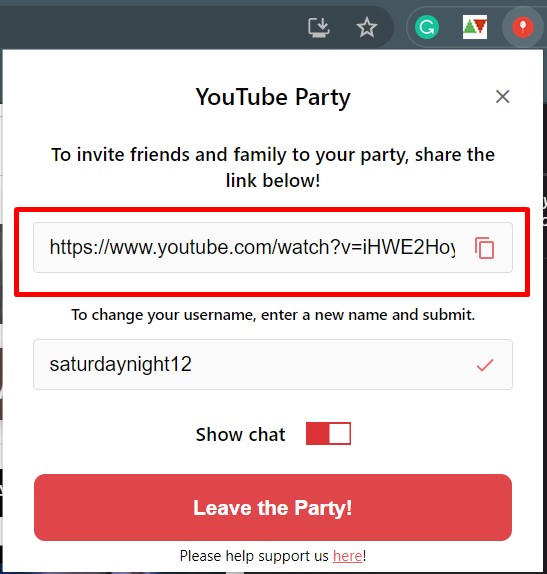 5. You will see the chatbox on your screen. Once your friends join in, all you need to do is enjoy!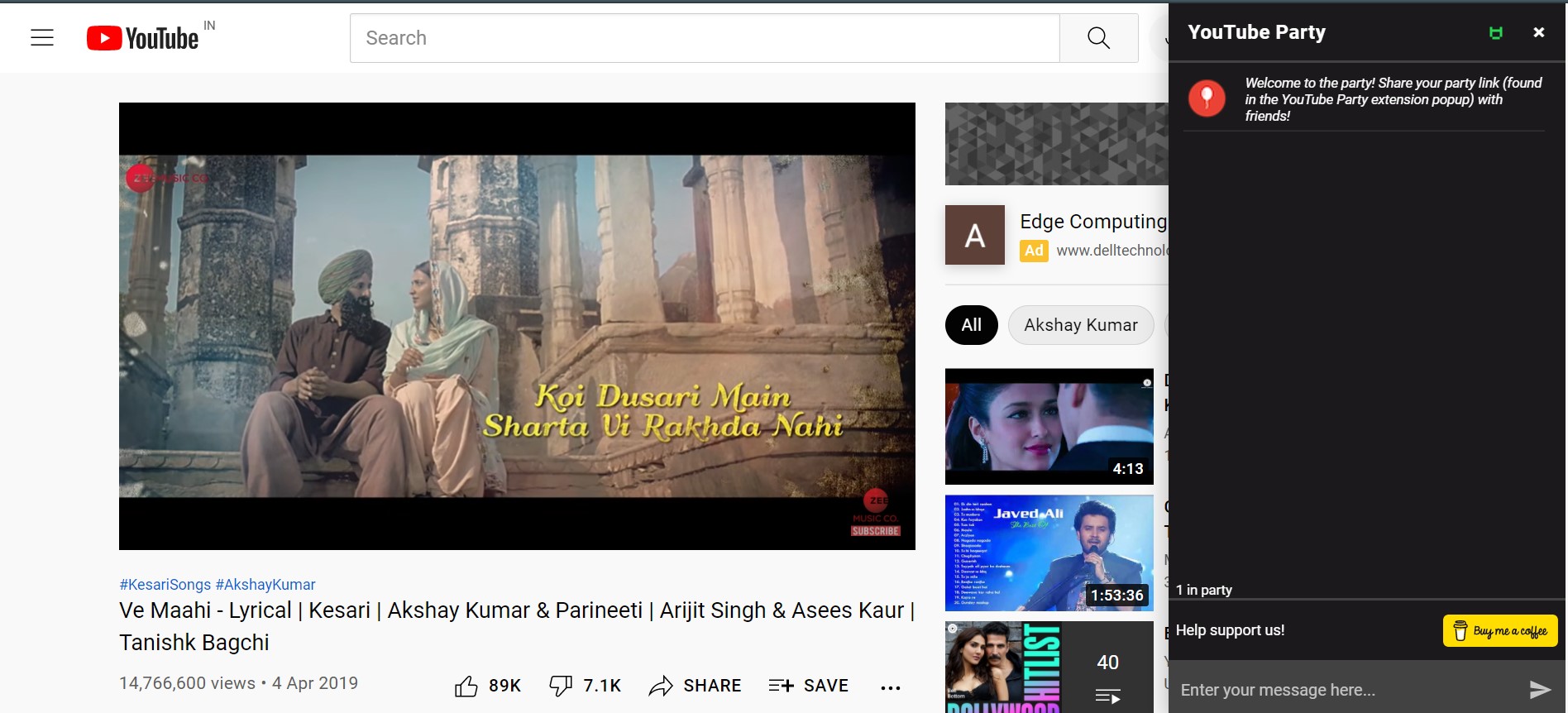 If you are here looking to join Party, you too need to follow the same steps we just discussed. However, instead of starting a party, you just have to click the link.
With the best extension, you can enjoy a great virtual movie night with friends and family.
FAQs
Is there a YouTube version of Netflix party?
Yes, it is a chrome extension that lets you watch YouTube online together with your friends.
What can I use instead of Netflix party?
You can use the following instead of Netflix party:
Scener
Disney Plus Party
Watch2Gether
YouTube Party
Rave
Parsec
Kast
Does YT Party have a chat?
Yes, what's a virtual watch party without a chat. However, it does have a chat where you can discuss the video with your party mates.
Can you do watch parties on YouTube?
Yes, you can do watch parties on YouTube for free with extension.