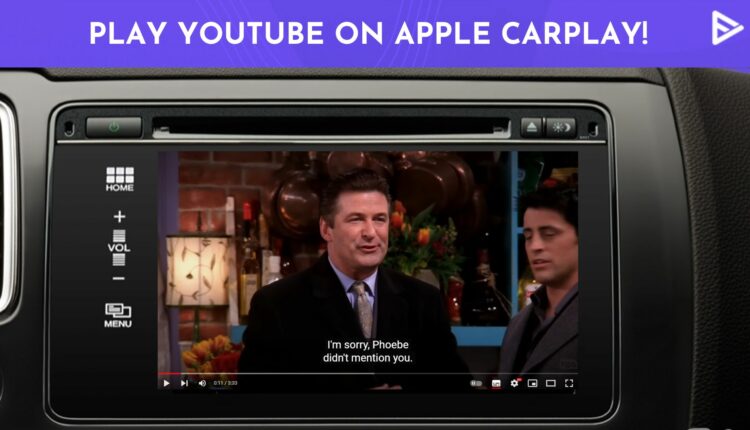 Carplay YouTube is software that enables you to connect your iPhone to the vehicle, which helps you answer calls, play music, send or receive messages, and follow the maps. This software allows you to use basic applications while driving. But does it allow you to play YT or stream other OTT apps? No, it does not though that doesn't mean you can never do so. Here's a workaround to this restriction.
This blog will help you understand Carplay YouTube and how to add it to watch any video you want without distraction while you drive.
How To Watch YouTube On Apple Carplay?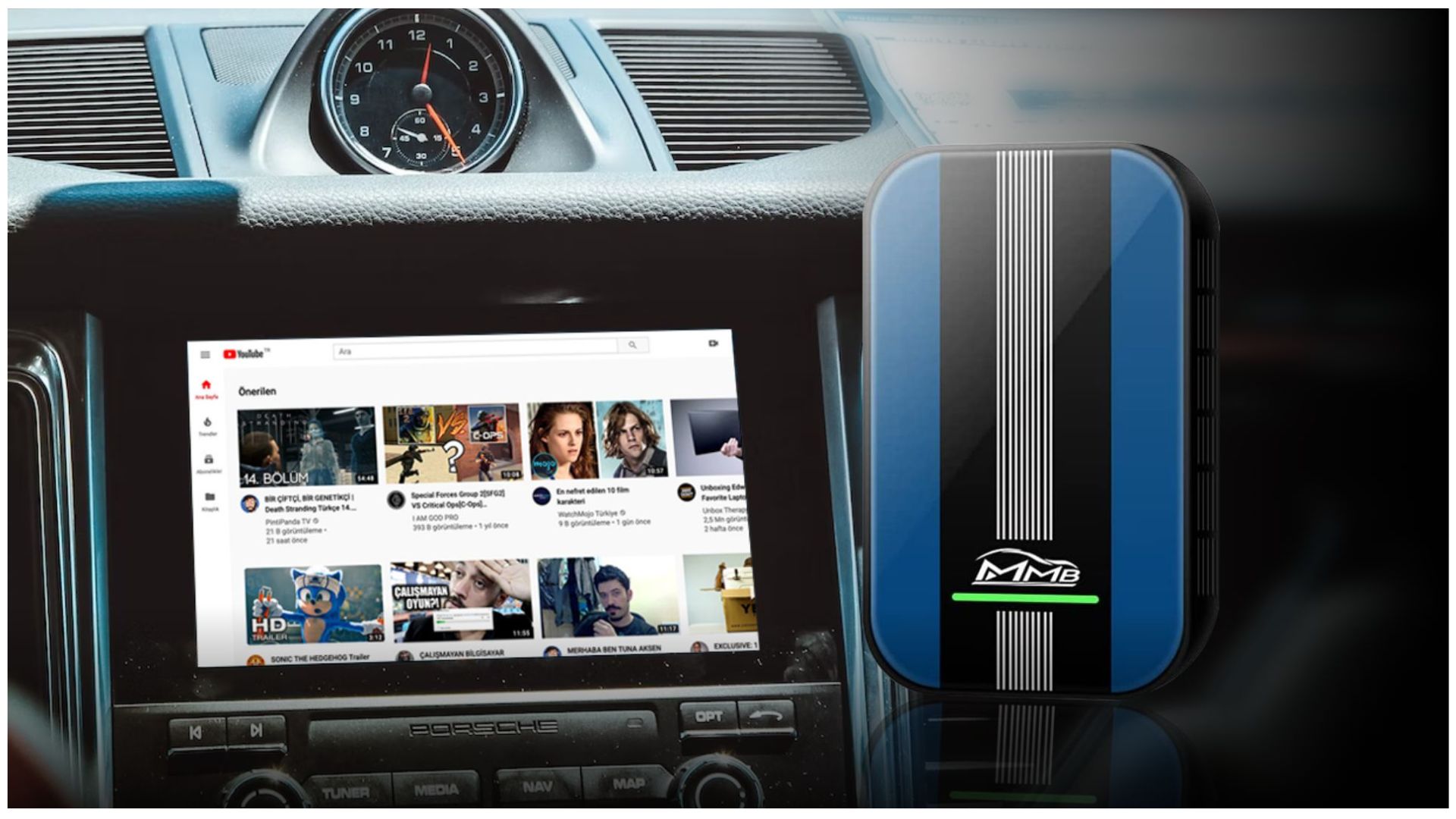 Apple Carplay won't function on all cars. You would need a car that supports this feature, also you must ensure that the Carplay feature is available in your country. Once you look through these, here are the steps you need to follow to watch YouTube on Apple Carplay.
Set Up Apple Carplay
1. First, we must set up Apple Carplay on your vehicle's dashboard. So check whether your car's Carplay supports a wireless or wired connection.
2. If it supports a wired connection, use the USB cable. If it supports both, connect your iPhone to your car. A prompt will pop up requesting you to link wirelessly.
3. Now, you need to make a few setting changes. Hold down the voice command button on the steering wheel and check whether your car stereo is in wireless mode or Bluetooth.
4. Navigate to your phone's settings and tap on the general option.
5. You will see the Carplay option. Choose your vehicle's name on your phone to add YouTube Apple Carplay on your vehicle.
Steps To Watch YouTube On Carplay
Now that you are done setting up the car play, the following are the steps to watch YouTube videos on Carplay.
To watch videos on your car's dashboard, you are required to install a third-party application. There are several apps like WheelPal or CarBridge available online. Here we are going to utilize the WheelPal to show the steps.
1. Download the application using this link.
2. Now, head to the phone's settings general profile & device management to ensure the developer profile is reliable.
3. Once you do it, your iPhone will automatically download the WheelPal app.
4. Open the application, and tap the Add to CarPlay option.
5. Now, you will be asked about your jailbreaking status. You would be asked a few questions to determine the result. Answer all of them accurately.
6. You may ask to jailbreak your phone if you haven't done it already. Once you are done with the process, you can use your installed CarPlay app to watch YouTube on Apple CarPlay.
How To Watch Netflix On Apple CarPlay?
Apple thinks watching YouTube videos or Netflix on Carplay can be dangerous while driving. This is one of the reasons why it recommends watching things on a car's dashboard. This way, you can watch videos safely. Listed below are the methods mentioned to play videos using CarPlay.
Watch Netflix on Apple CarPlay using the MMB device. (Most recommended one)
Using the Carbridge or WheelPal.
Use AppleTV to watch Netflix on CarPlay.
Use the ApowerMirror application.
Use the LetsView App to watch Netflix.
Here's the guide on steps to watch Netflix on Apple CarPlay using the MMB device.
1. Use the supported cable to attach the MMB Adaptor box to your car stereo.
2. Now, connect the iPhone's WiFi hotspot to the Adaptor box.
3. Swipe left on the screen for more application options, tap on it, and go to the Netflix option.
4. Choose the series, documentaries, or movies you want to watch and tap on play.
Conclusion
CarPlay YouTube reduces the need to handle your iPhone while driving your vehicle. It enables you to access calls and messages, watch movies and listen to music as well. Wasn't it easy to understand how to watch YouTube on Apple CarPlay. Besides this, you can also play YouTube on Alexa that will enhance your driving experience.
Frequently Asked Questions
Q1. Can you watch YouTube or Netflix on Apple CarPlay?
Yes, you can watch YouTube or Netflix on CarPlay, but only when you use a third-party application like WheelPel or CarBridge.
Q2. How do I add apps to CarPlay?
To add an application to CarPlay, head to your phone's settings> general> CarPlay> choose your car>customize> select the application you want to add.
Q3. What cars have MirrorLink?
Cars that are compatible with Mirrorlink, such as General Motors, Honda, Hyundai, Mercedes-Benz, Suzuki, and Volkswagen, have this device.
Q4. Does CarPlay damage the battery?
If you are using the device constantly for straight 10 hours, it doesn't damage but reduces the battery power over time. In fact, wireless CarPlay depends completely on the phone's battery.