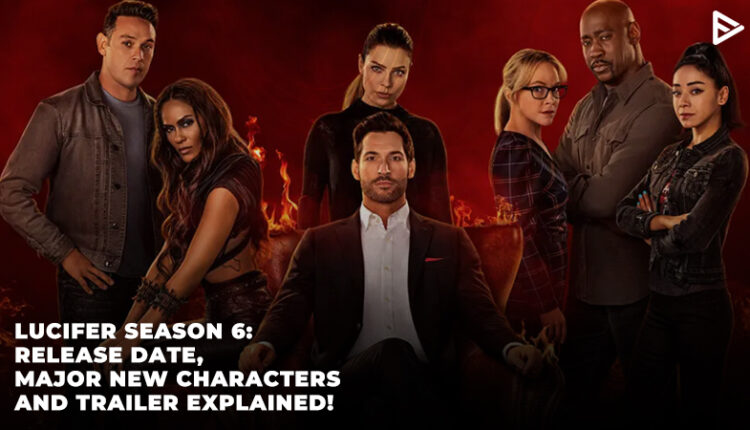 Fans on social media are abuzz with their excitement about the final season 6 of Lucifer premiering this September.
Lucifer Season 6 Release date
The final season of the pseudo-religious Netflix show would premiere on 10th September, Friday.
Need a refresher on what went down in the last season of lucifer. Read it here.
Lucifer Season 6 Trailer Explained!
"I wanna dance with the devil" aptly suits the mood of this gripping trailer. So much is happening in there, and it's difficult to soak it all in at once. So let's take it one character at a time.
Our detective is no longer a detective this season as in the last season; she resigned from the LAPD to help Lucifer attain his destiny. So, this season we can expect a new and transformed Chloe for the first time. We can clearly draw that from the trailer.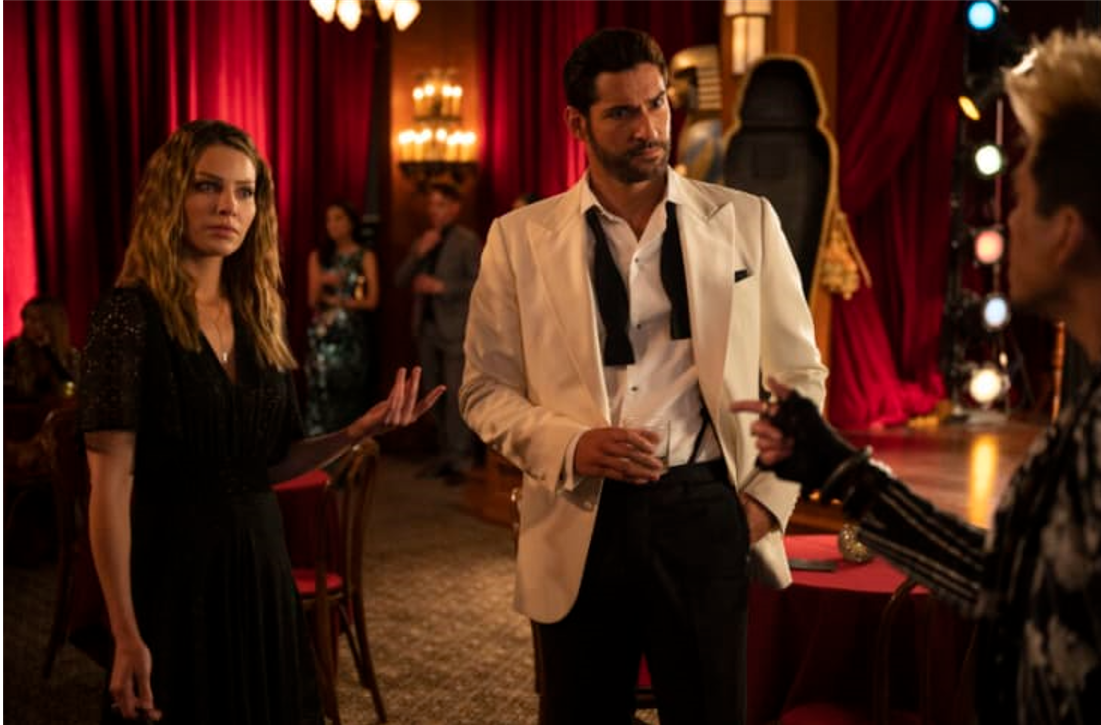 Co-showrunner lldy Modrovich said in an interview, "We're going to see a lot more of Lucifer and Chloe together." As the crime-solving burden is lifted this season, our lead actors will finally get the chance to spend time together as a couple. Additionally, with Lucifer finally admitting his love for Chloe in the last season, fans might expect a celestial wedding in the final season.
Is that even a thing? I hope it is. I would love to hear the devil recite his vows in his magical voice.
Lucifer struggling with his new role as God
Change is generally hard, but for the devil, it's 10 times harder.  In the trailer, we can see that Lucifer is reluctant to fully accept his role as God when Amenadiel asks him to come to heaven and assume his rightful place.
With his classic state of denial, we can assume how things would soon get out of hand, leading him right onto the couch of Dr.Linda. So let's see if the therapist can help him get to terms with whatever he is struggling with this time.
Side Note: I love Lucifer and Linda's interactions. They are adorably humorous. Especially the couple therapy sessions that he took, first with Eve, then with Chloe, and my absolute favorite, his Dad. Can't wait to see whats brought God back to therapy.
Even though we lost Dan in the last season, the trailer shows him back in action. We are weirdly excited to witness the classic Dany vibe back into the show, even if he is temporarily back from the other side.
In the trailer, we catch a glimpse of Amenadiel in his Police uniform with his partner. Naturally, it would be interesting to watch the noble angel solve crimes alongside a human. However, with a human child and a job now, it feels as though Amenadiel's character might be heading towards a permanent life on earth.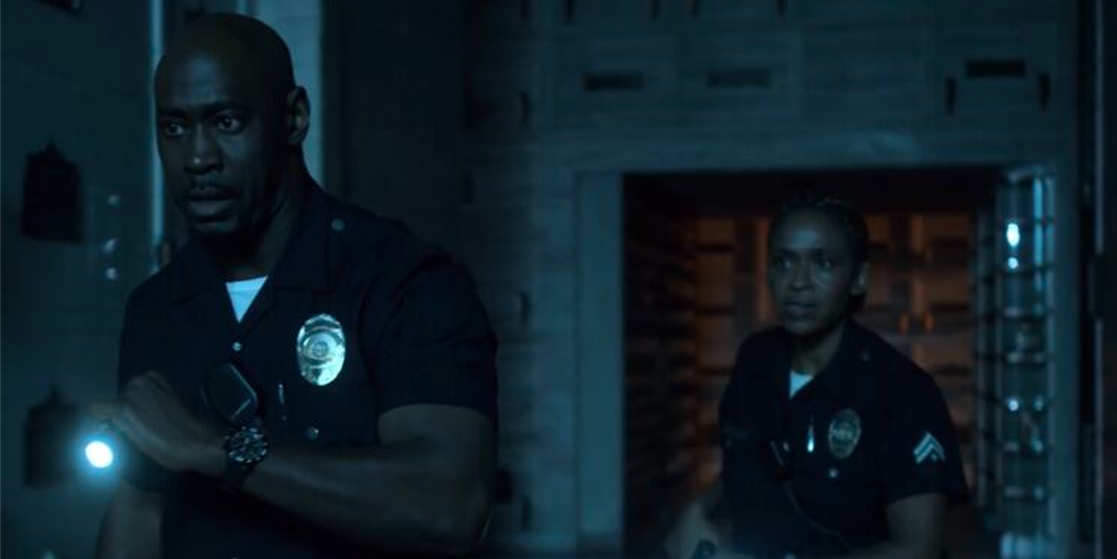 Will his new partner turn into his love interest? Unfortunately, we'll have to wait for the final season to find out.
The trailer teased the possibility of an animated episode. But, unfortunately, due to the covid restrictions, the showrunners had to create an animated episode.
The animated Episode 3 in Season 6 is titled "Yabba Dabba Do Me." In an interview, co-showrunner Joe Henderson teased the episode's connection with the pilot: "It is simultaneously the lightest and darkest episode we have ever done. And that the story connects to something from all the way back in the pilot."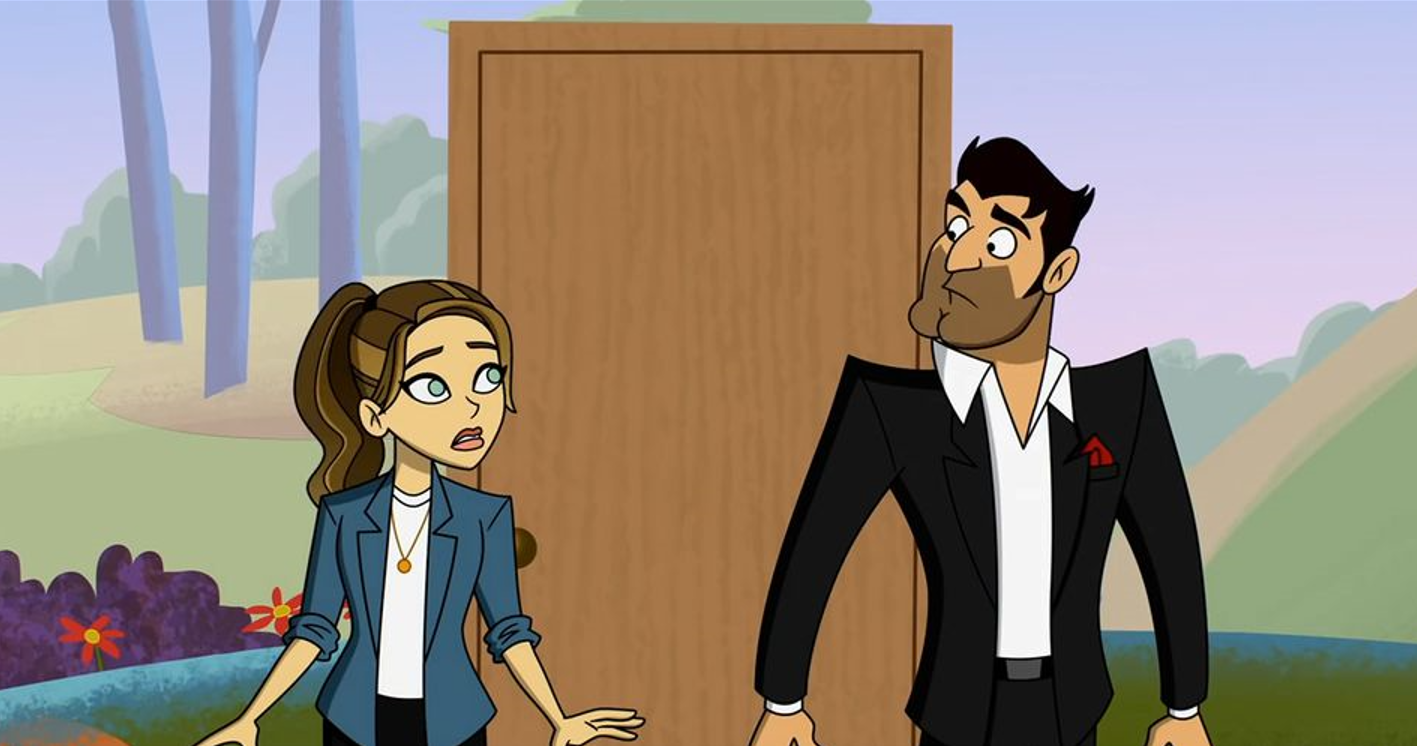 Things just got a lot more intriguing.
Chloe turns against Lucifer.
Perhaps the most shocking bit of the trailer was watching the detective lunge at Lucifer with a knife. In the words of the devil himself, "We did not see that coming."
Fans are speculating that it's not really Chloe; it is someone else under the mask or that she is hypnotized. Although all these reasons are plausible, these stories seem too easy to be true. So we will have to wait till Friday to know if Chloe did really turn against Lucifer.
Major New Characters revealed
Netflix created a short video displaying the journey of our beneficent Dr. Linda Martin, played by Rachael Harris. At the end of the video, Netflix candidly introduced the new entrant this season, Adam. And if, like Dr.Linda, you too are wondering if he's the same Adam, then in his own words, I'll like to tell you, "Yes, that adam."
the doctor is in 👩‍⚕️🖤 pic.twitter.com/QYGGwEucTK

— Lucifer (@LuciferNetflix) September 6, 2021
Rory (Brianna Hildebrand)
The Deadpool actress will be seen as Rory, Lucifer's trouble-making sister. In the trailer, we can see Rory sitting on Lucifer's throne and muddling Lucifer's plans.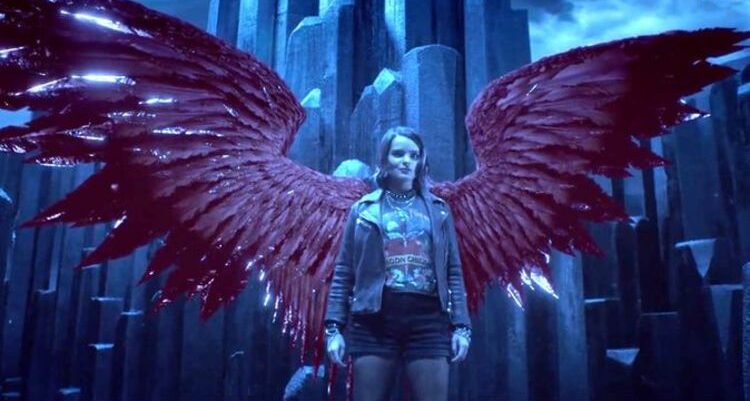 Interestingly, her wings aren't black, as were Lucifer's when he became the devil. Instead, she flaunts her gorgeous red wings as she steps down the devil's throne. It would be entrancing to see what new chaos this new character unravels in Lucifer's life.
The final Lucifer season 6 of the devil's story is releasing on 3rd September. Don't miss out on the drama. Tune into Netflix and just chill.