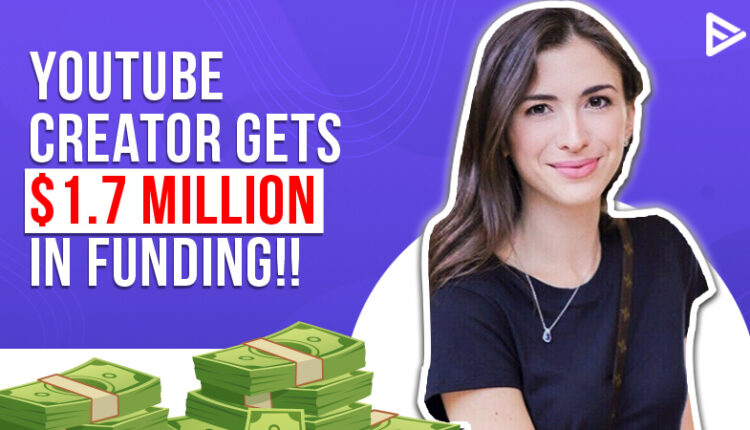 Marina Mogilko, a YouTube creator with 3 YT channels was recently on news for taking the creator economy by storm.
The Russian YouTuber has won $1.7 Million in funding from Slow Ventures.
In exchange, the VC firm will receive 5% of all her earnings for the next 30 years.
Who is Marina Mogilko?
Marina Mogilko also popularly known as Linguamarina is a Youtube creator with 3 successful multi-language channels with over 5M subscribers and 220M+ views.
Silicon Valley girl(about her life in silicon valley), Lingua Marina(about learning English), and Marina Mogilko(her Russian vlog channel) are her YouTube channels that have helped her build the Marina Mogilko brand.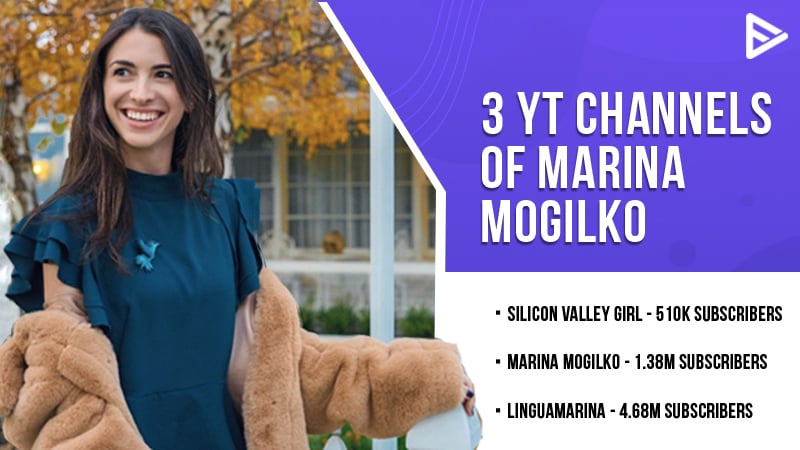 The list doesn't end there, she is also the founder of the startup Linguatrip, a booking platform for language courses. The girl boss is a champion in leveraging her personal brand to grow her YouTube Business.
The YouTube creator turned entrepreneur also helps other creators start their YouTube channel with her course for $475 which has over 5000 sign-ups.
And now the YT creator has an enormous amount of $1.7M at her disposal, the havoc she will create in the online creator community, only time will tell.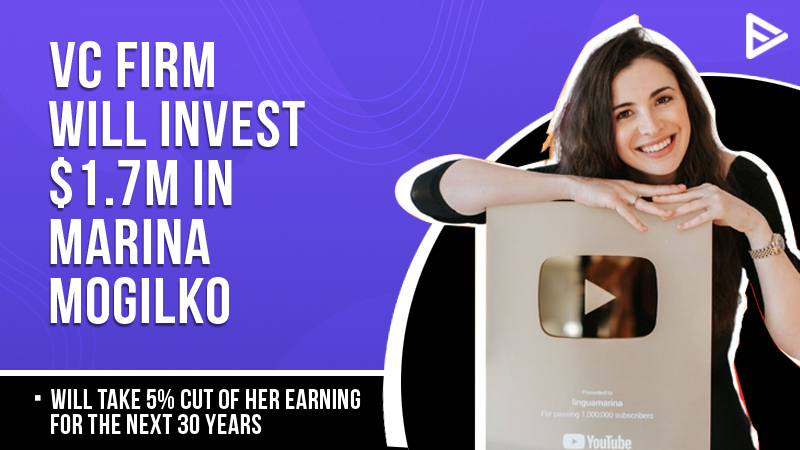 Revolutionized the Creator Economy
Gone are the days when creators had to run after sponsorships and brand collaborations to sustain. With venture capitalists now looking to profit off the trend by buying equity in influencers, the entire creator economy is on the verge of a massive shift.
Is this the end of Sponsored Content on YouTube?
Marina Mogilko told Insider that this $1.7M funding gives her the freedom to focus on content creation instead of relying on income generated from sponsored content.
In recent years sponsored content had become the backbone of Creator's economy. Sponsorships provided financial support to YouTubers but in return, it cramped their creativity.
"It's an opportunity for me to scale down on the number of partnerships I do and focus on creating instead – and thinking about ideas and different companies I can build for other creators," Mogilko said.
Lack of resources has been a major contributor to the dependency on Sponsorships and brand partnerships for YouTubers to sustain a stable revenue system.
But with VC investments, YouTubers like Marina Mogilko can now expand their work to its greatest potential with the financial freedom to support it__something many brilliant creators in the industry struggle to achieve.
What can YouTube Creators learn from Marina's success?
The biggest takeaway from Mogilko's story is the significance of building and leveraging your personal brand.
Tips for content creators:
Don't stick to just one thing, diversify your content.
Build your personal brand before building a product.
Don't neglect the power of leverage.
Focus on building a robust community, it's your biggest asset.
Frequently Asked Questions
Who is the owner of LinguaTrip?
YouTube creator Marina Mogilko is the co-founder of LinguaTrip.
How old is Linguamarina?
Marina Mogilko is 31 years old (13 March 1990)
How many languages does Linguamarina speak?
Marina speaks 4 languages: Russian (native), English (advanced), German and, Italian (beginner). She has one YT channel in Russian and another in English.
Where is Lingua Marina from?
Marina is from St Petersburg, Russia.