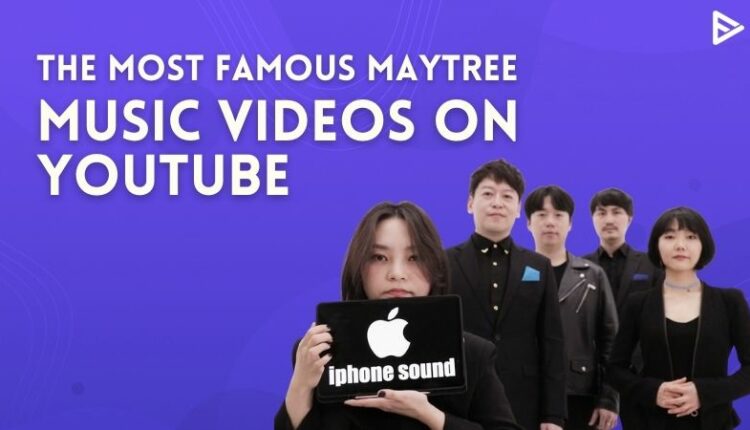 The success of Maytree Music on YouTube is a story of perseverance and enduring content winning hearts by breaking the bonds of language barrier.
From a mere 16k followers in January 2021 to drumming up around 3 Million subscribers by the year's end, Maytree's YouTube channel has experienced what people call overnight success with their mind-blowing cover on iPhone sound effects.
But this overnight success was 20 years into making.
What is Maytree?
Maytree is a Korean acapella group formed 20 years ago. They started their YouTube channel in 2014, but no one outside the acapella community had heard of these world-class vocal artists until recently.
As they started creating videos on mainstream shows and music, their views and subscribers grew. What began with out-of-the-box iPhone sound effects acapella music video is now a popular YouTube destination for an entertaining blend of pop culture and acapella.
Whether it's the all-favourite Harry Potter or tropical fame squid games, Maytree has learnt the art of capitalizing on the global pop-culture craze.
Who are the Maytree Members?
Maytree's five members are as follows:
S.I., (Jang Sang-in) who is the leader and in charge of ensuring "vocal perfection."
Soprano Erika (Im Soo-Yeon)
Alto Soo (Kang Su-gyeong)
Tenor Hoony (Kwon Yeong-hoon)
Bass Kim Won-jong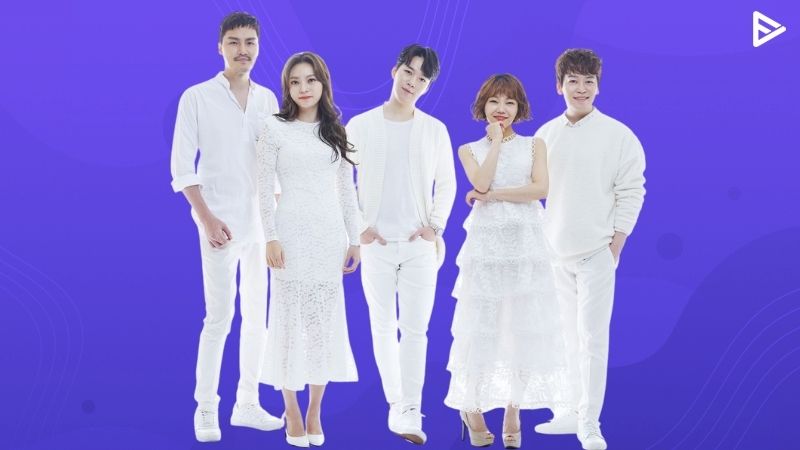 Since forming in 2000, the Maytree members have earned a host of awards at a plethora of international competitions. But when covid forced the world to stay at home, the group needed a new medium to connect with the world and showcase their amazing skill.
YouTube became that bridge and brought their talent to the global stage.
Top Maytree Music videos on YouTube
If you are a Maytree music virgin, here is a specially curated list of the best Maytree YouTube videos to introduce you to these vocal magicians' talent.
Maytree iPhone sound effects Video
The Maytree music video that started it all. This tiny 1:08 minute Y.T. video became a massive success and ushered the acapella group into the coveted YouTube Fame fam.
You can't stop being impressed after watching this video.
Maytree Harry Potter Video
With around 10M views, this Maytree harry potter video is a treat for your senses. Every Harry Potter fan would be stunned by this 1:07 min short YouTube video. 
The uncanny resemblance these vocalists bring out transport you directly to the magical corridors of Hogwarts from the first note.
Here see for yourself:
Maytree Squid Games Video
Maytree music's most successful YouTube video, the MayTree's Squid game video, has garnered over 175 million views.
Take a look:
Maytree Among Us Video
Remember the Among U.S. madness that surged globally when we were locked in our homes and were desperate for entertainment and feeling connected.
Here's MayTree's take on Among Us:
Maytree YouTube Avengers Video
Just watch this Avengers video, and you will know why people are going crazy over Maytree's angelic harmony.
Maytree Windows sound effects Video
The Maytree members recreate the different Windows sound effects in this YouTube video. You will be amazed at how perfectly they have imitated the sound effects.
"The world's oldest musical instrument is the human voice. I think that the music produced by the human voice has an irresistible charm thanks to the warmth and love within human DNA," S.I. said.
Conclusion
The Maytree Music YouTube success story is simply an example of what magic relatable content can create on a ubiquitous platform like YouTube. So follow the Maytree channel on YouTube to continue enjoying the novel bits of acapella music.
Frequently Asked Questions
Q1. Is Maytree a Kpop?
Ans: Maytree is a Korean acapella group of 5 super talented vocalists.
Q2. What is the meaning of acapella?
Ans: Acapella is music created without instrumental accompaniment.
Q3. Who are the members of Maytree?
Ans: The five members of Maytree are Sang In Jang on vocals and vocal percussion, soprano Su Yeon Lim, alto Soo Kyung Kang, tenor Young Hoon Kwon, and Won Jong Kim singing bass.
Q4. Can you clap in acapella?
Ans: Acapella music consists of only human sounds, so clapping can be included in acapella. It's the instruments that can't be used in acapella.