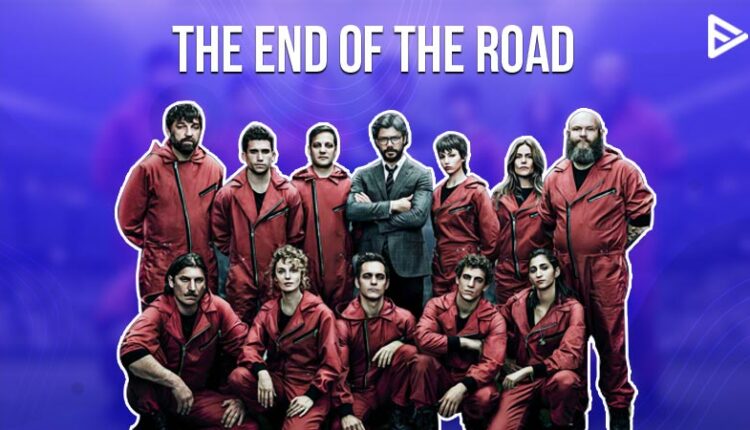 Money Heist Season 5 is coming out this week, and we can't contain our excitement. 'The end of the road" is here, which we have been intently waiting for, but it's a bittersweet moment for fans of the show as this is going to be the final season of the most-watched Non-English show on Netflix.
It's time to say "Bella Ciao" for real this time. Read on for all the updates, spoilers, and news about the Season 5 of Money Heist.
When is Money Heist Season 5 coming out?
Netflix had announced the release date of the incredibly gripping thriller show via a video teasing the fans with a glimpse of the havoc waiting in store for us.
Confirmed: The Money Heist Season 5 will be released in two volumes.
Part One will come out on 3rd September 2021 Friday.
Part Two is set to release on 3rd December 2021; guess what, a Friday again.
La Casa de Papel / Money Heist is finally coming back!

Part 5: Volume 1 premieres September 3
Part 5: Volume 2 premieres December 3 pic.twitter.com/kHQfVhw84F

— Netflix (@netflix) May 24, 2021
Netflix announced the release date with this explosive teaser.
Season 5 Cast
With the volatile nature of the show, we have come to expect the unexpected. From resorting to denial to crying our eyes out, we have had our fair share of heartbreaking goodbyes in the show.
So with every season premiere, the same question keeps swirling around. Who will we lose this time?
FYI, I'm still not over losing Nairobi!
The cast returning for Season 5 include:
Úrsula Corberó (Tokyo),
Álvaro Morte (The Professor),
Itziar Ituño (Lisbon),
Miguel Herrán (Rio),
Esther Acebo (Stockholm),
Jaime Lorente (Denver),
Enrique Arce (Arturo),
Darko Peric (Helsinki),
Hovik Keuchkerian (Bogotá),
Belén Cuesta (Manila),
Fernando Cayo (Coronel Tamayo),
Rodrigo de la Serna (Palermo),
Luka Peros (Marseille),
Najwa Nimri (Inspector Sierra),
Pedro Alonso (Berlín),
José Manuel Poga (Gandía).
New entries
The hype this season has tripled with the introduction of not one but two new major characters.
The Sky Rojo star Miguel Ángel Silvestre will be seen playing Rene, the original love interest of Tokyo. For the past few seasons, Rene was mentioned here and there. But we will finally get to know Rene. Whom Tokyo lost in a botched burglary before the story began in the first episode.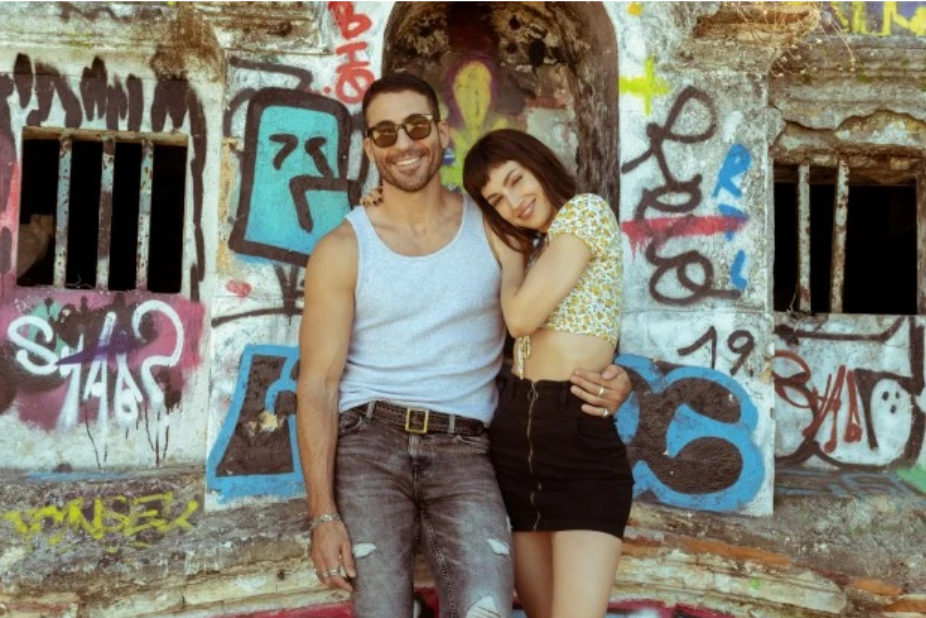 Surprisingly, thats not the only interesting entry in the story this year; Patrick Criado will be seen as Rafael, the secret son of Berlin, who is determined to not follow in the footsteps of his delinquent father. Like thats possible?
However, this also means we will see Pedro Alon(Berlin) again this season and as a father, no less. So how are we supposed to stay patient once that intriguing idea has been planted in our minds?
You thought the list ended there? Well, not so fast. The surprises just keep coming where Money Heist is considered.
José Manuel Seda will be introduced this season as the ruthless Sagasta,  Commander of the Special Forces of the Spanish Army- He is set to bring the Professors notorious gang down for good.
Here's the first look of Sagasta with his killer crew: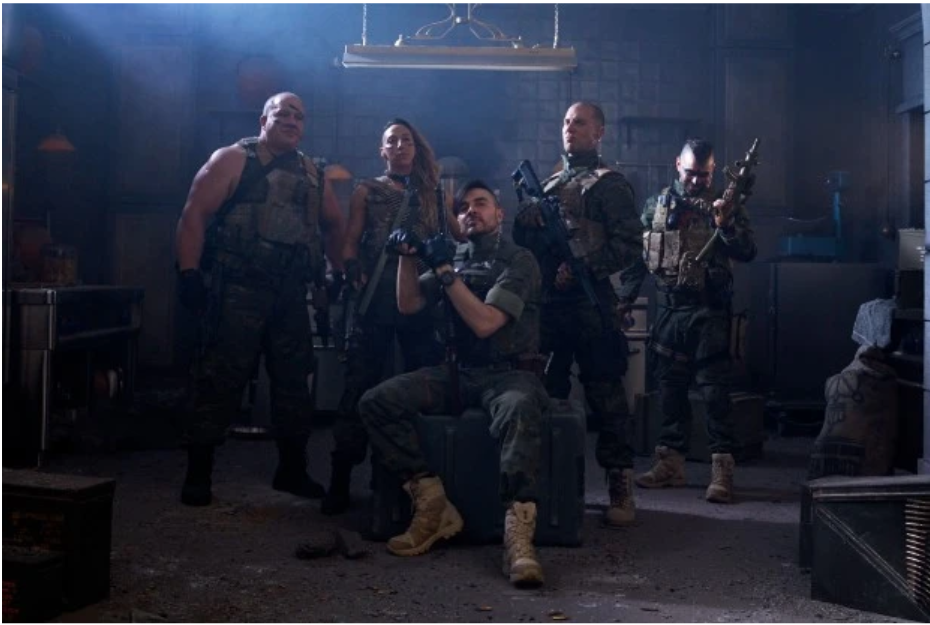 Jesús Colmenar, Koldo Serra and Álex Rodrigo are the three directors confirmed for the season.
Money Heist Season 4 Recap: For Nairobi!
It has been some time since we last watched the Professor and his gang wreaking havoc. So before we watch the Finale Season on 3rd September, let's take a recap of where we last left the story:
Season 4 started with Nairobi being severely injured and the gang trying to save her life inside the Bank of Spain. Elsewhere, the professor was distraught when he thought the love of his life, Lisbon is dead.
Fast forward to the season finale, where we witnessed the heartbreakingly tragic death of Nairobi. However, her death thankfully reunited the fragile gang, who were at each other's throats by the end.
The series then ended with the Professor being caught by Alicia; Checkmate!
Money Heist Season 5 Episode Titles Revealed
In a novel promotional tactic, Netflix has revealed all the episode titles of Volume 1. So along with each episode, fans can see a glimpse of the story.
Episode 1: The end of the Road
Episode 2: Do You believe in reincarnation
Episode 3: Welcome to the show of life
Episode 4: Your Place in Heaven
Episode 5: Live Many lives
Let's try and make sense of these sneak peeks until we get to actually witness the story unfold.
Season 5 Plot Spoilers
Will Alicia join the Professor's gang?
Among all the fan theories, this one is the most popular. The last season ended with Alicia catching the Professor red-handed, and in the trailer, we can see her torturing him. So as far as we can tell. It's unlikely that she joins the Professor in his mission.
There's another theory going around, according to which Alicia is Berlin's wife Tatiana, whose wedding we saw in the last season. However, that too doesn't make sense as the role of Tatiana is played by Diana Gomez, not Nimri(Alicia). But there's a possibility of some connection there. But what exactly, we will soon find out.
Will Tokyo and Rio get back together?
Fans are passionately divided on this one, Tokyo and Rio shared a really unique relationship which, according to some, bordered on toxic, mostly because of Tokyo's nature. Nonetheless, fans loved the couple together, In the video revealing the episode titles. We get a glimpse of a moment where Tokyo and Rio are seen hugging each other.
In season 4, Rio broke up with Tokyo, leaving her heartbroken. So this new video has again raised the intrigue around their relationship. Are they getting back together?
Úrsula Corberó, who plays Tokyo, talked to Identity Mag about her and Rio's relationship. She said, "I have been wondering about whether or not this relationship is toxic. With Rio's vulnerability and Tokio being very protective of him, we can see that from the very beginning. But perhaps it's a bit toxic because of Tokyo's personality."
It's an all-out war this season.
The creator of the show Álex Pina, revealed, "We are moving from a chess game – a mere intellectual strategy – to a war strategy: attack and contention."
He also said, "We always try that our opponents be charismatic, intelligent, shiny. In this case, in pure war film genre, we also look for characters whose intelligence can measure up against The Professor's."
He added: "Adrenaline is within Money Heist's DNA. Every thirty seconds, things take place and disrupt the characters, a turn of the screw to the action. The adrenaline mixed with feelings arising from absolutely complex, magnetic, unforeseeable characters will continue until the end of the heist to the Bank of Spain.
"However, the gang will now be pushed into irreversible situations, into a wild war: it is the most epic part of all the parts we've shot.
"It is action and feeling, it is black comedy and drama, romance and pathos."
Okay, I cant wait to see what happens next?
Money Heist spin-offs are a real possibility.
While Money Heist is coming to an end with season 5, it does not necessarily mean we have to say goodbye to our beloved characters yet.
What started as a heist, ended as a family.

It's a wrap on Part 5 of La Casa de Papel / Money Heist.

Thank you to all the fans for being part of La Resistencia! We can't wait to show you how this story ends. pic.twitter.com/ey2TuEZENh

— Netflix (@netflix) May 14, 2021
Creator Alex Pina in an interview, said, "We do have many possibilities for some spinoffs, yes, and I think that's thanks to the strong and powerful identities of the characters.
"We've always looked for characters to have a very complex, layered design. So I think almost every character of Money Heist has a duality that we would like to see in a spinoff. We could watch any of them in other contexts.
"I think Arturito could have a black comedy. Berlin's case for his own show is very clear – he's a misogynist, a psychopath, egocentric, a narcissist, a delinquent, a rapist… but still, there are lots of people who adore him because he values friendship, loyalty, or fraternity.
"From Nairobi to El Profesor… Denver is yet another character with his own charm. I would love to write all of them as spinoffs!"
We would love to watch each and every one of those. So please make them happen, Netflix!
Money Heist Season 5 Trailer
"Surrendering is not an option."
The Season 5 episodes are coming out this Friday, on 3rd September. So are you ready to conclude this behemoth show?