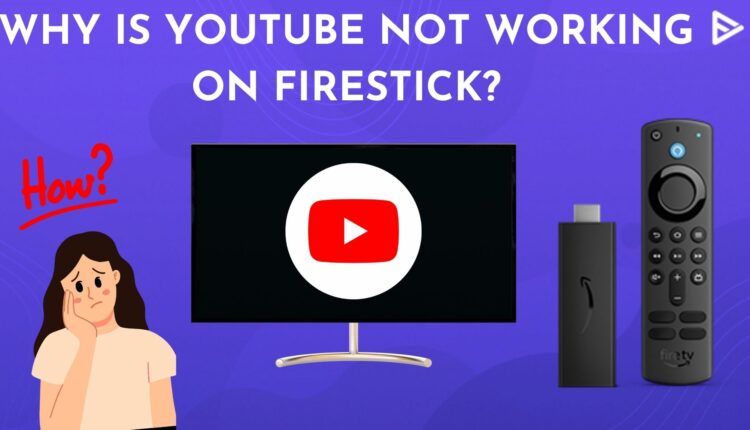 Amazon Firestick is your one-stop shop for all OTT platforms and other online content. You have endless options. But what will you do if one of the apps stops working on your firestick? Let's take the example of YouTube not working on firestick. Now you may wonder how you will fix that.
But we are here to help! So, let's begin with the list of 5 ways to fix YouTube not working on Firestick.
Why Is YouTube Not Working On Firestick?
One of the main reasons why YouTube might not be working on Amazon Firestick is the dispute between the two video giants, Amazon and Google. But that is unlikely because this dispute is allegedly settled. So if you are still facing YouTube errands on your Firestick, try out the fixes listed below.
1. The Internet Connection Is Down
This is the most common problem faced by all online apps. For example, if YouTube is not working on Firestick, it might be because your WiFi connection is interrupted. So first, check if your devices are correctly connected to your WiFi. Then, if you still face the issue, call your service provider to fix it.
2. Restart Your Firestick
Sometimes your Firestick device might have glitches when you first turn it on. This might cause YouTube to not work on your device. To solve this, you can try restarting the device. For this you can follow the steps below: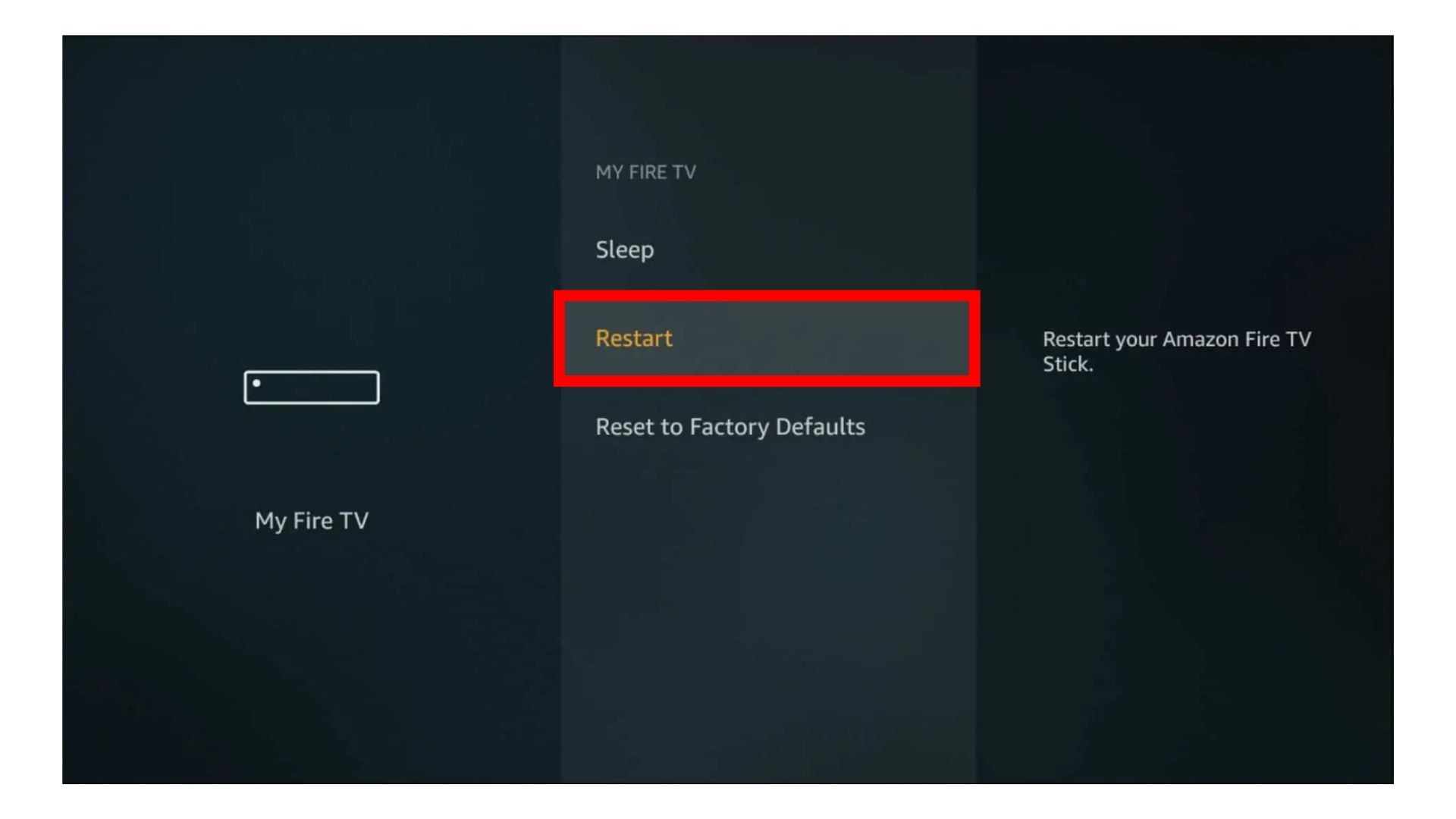 Long press on the remote's home button
Select Settings
Tap on My Fire TV
Choose Restart
3. Clear Cache If YouTube Not Working On Firestick
Another reason your YouTube doesn't work with Firestick could be that your YT app on the device is flooded with cache files. To clear these unwanted temporary files from your device, you must follow the steps below: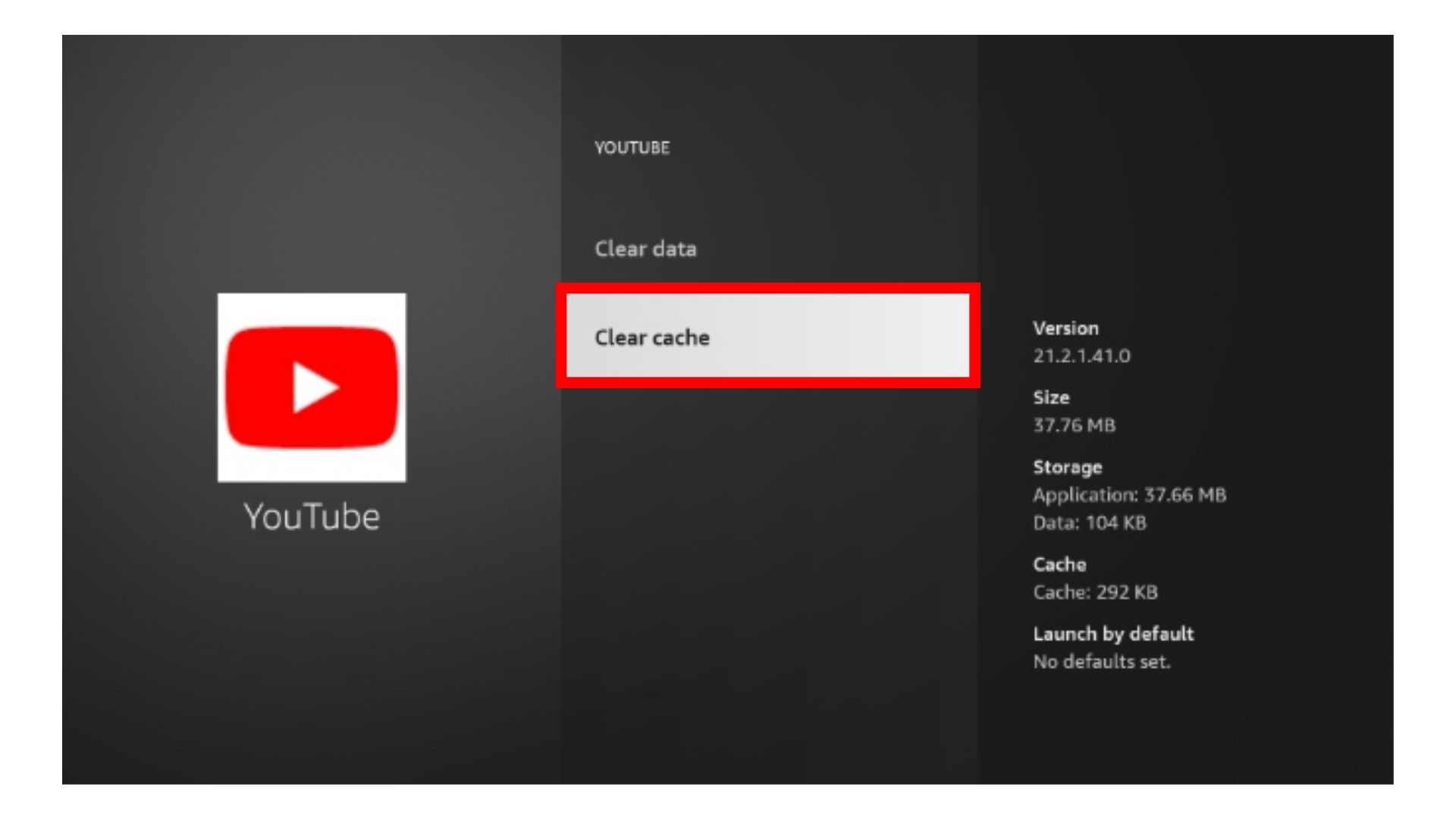 Go to settings
Navigate to the applications menu
Tap on Manage Installed Applications
Select YouTube app
Clear cache
4. Uninstall YouTube
Don't be worried! Sometimes it is better to uninstall and reinstall the app to fix the issue. The same applies here. When YouTube is not working correctly on Firestick, you can try to uninstall it from the device and reinstall it to ensure that the app is glitch-free and updated to the latest version. Here's how you can do it: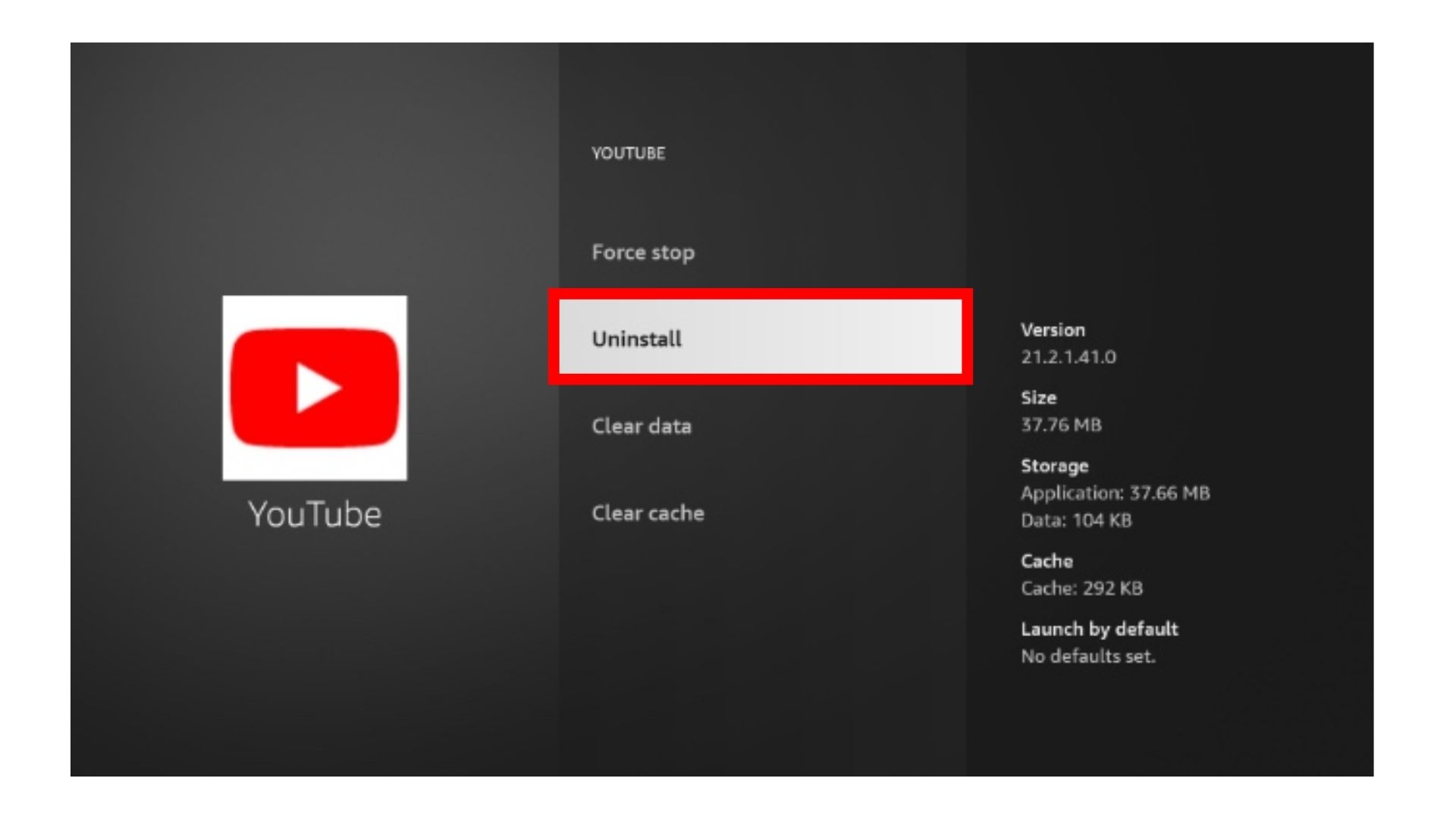 Choose Settings
Go to Applications
Tap on Manage Installed Applications
Select YT app
Select Uninstall
Wait for a few seconds before reinstalling it again.
5. Unplug Firestick Device
Additionally, you may reset the device by disconnecting it from the HDMI connection on your TV, waiting a few seconds, and then plugging it back in.
Frequently Asked Questions
Q1. How To Update The YouTube TV App On Firestick?
To update YouTube on Firestick, all you have to do is:
Press the home button on the Firestick remote with three triple lines.
Then tap on More Info.
And click on Update.
Q2. Why Can't I Find YouTube TV On My Firestick?
Due to legal disagreements between Amazon and Google, YouTube TV was temporarily banned from the Amazon app store. However, it is currently accessible for the majority of Fire TV devices.
Q3. How Do I Tell If YouTube Is Down?
You can check if the app works on your smartphone or Smart TV devices. If there is an issue at YouTube's end, then you might have to wait until the problem is resolved from their end.
Q4. How To Fix Firestick Not Connecting To Internet?
If your Fire Stick won't connect to the internet, check the Wi-Fi connection on the device and, if necessary, reset your WiFi router. You can directly connect your TV to your modem or router using an Ethernet cable. If you are using VPN, you might need to disable your VPN.
Conclusion
That's it! If you are facing the issue of YouTube not working on Firestick, these solutions can help the app start working again without any glitches. However, if the problem persists, you can check the YT app health using the down detector tool online. Moreover, you can try these tips if YouTube is not working on other devices.