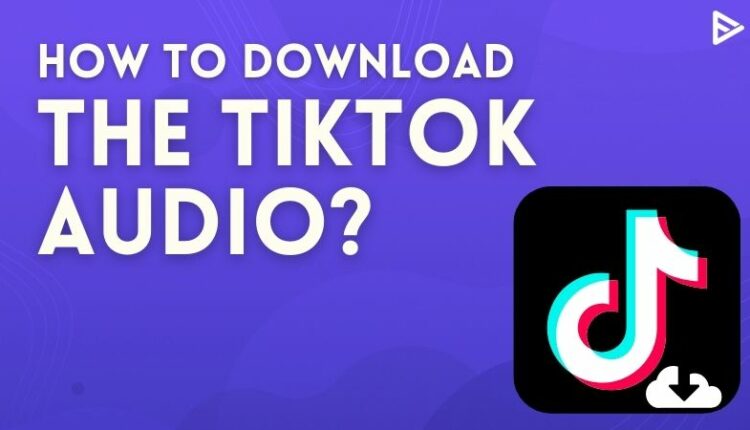 Do you want to convert the TikTok audio download songs? Here is the easiest way to do so! TikTok is one of the most popular video-sharing platforms that is loved by teenagers. There are so many challenges that are trending and you don't know how to complete them since you don't have the audios. Don't worry we have got you covered here! Let's learn how to convert TikTok audio download to MP3
Steps to convert the TikTok Audio Download
Pick a TikTok Video or Audio
Find the audio on TikTok that you want to download. Copy the TikTok audio link. We need the link to convert the TikTok audio to the MP3 format
Open TTdown on your browser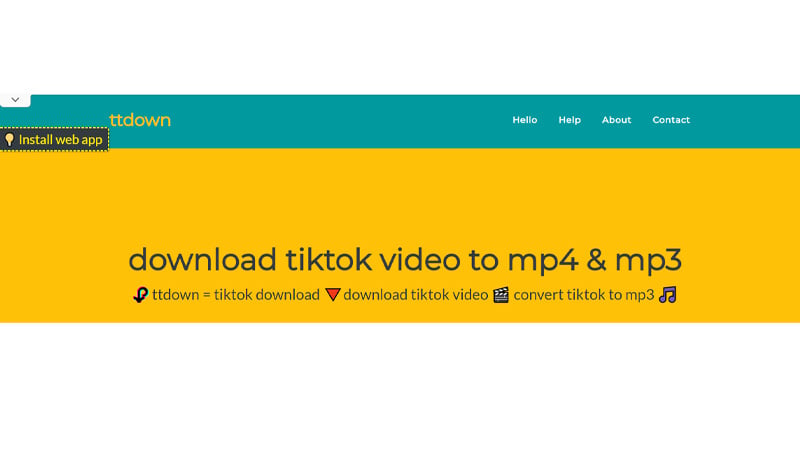 You don't need to get overwhelmed if you do not know how to convert audio files to MP3. It's very simple and easy. All you have to do is open TTdown on your browser. TTdown is a free website that allows you to exclusively download TikToks as audio and video files. It has very user-friendly and does not promote spam messages and sites!
Paste the link
Once you open the website you will see a search bar in the middle of the main page. You need to paste the link that you copied and paste it in the search bar that says "Paste TikTok Video Link here, then hit GO." Once you paste the TikTok link in the bar, you need to tap on the "GO" button
Select the mp3 file
Once click "GO" the page will reload. You need to scroll down until you see the text "video found.. let's party." Just below the text, you will see two options that say "Download HD" and "download mp3." You need to click on the option for MP3.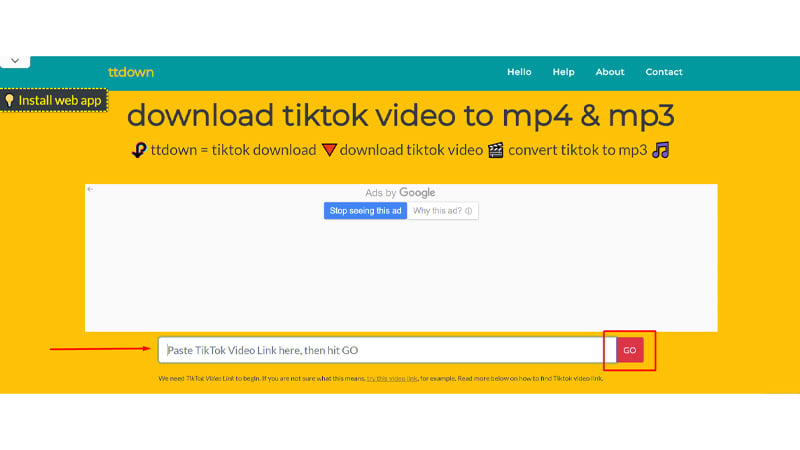 Download Audio from TikTok
Once you click "Download MP3" scroll down until you find the "MP3 found.. let's party" option. Now Right-click on "Download mp3" and select "Save Link As". Do not forget to rename your file!
Done! You have successfully downloaded the TikTok audio to MP3!
Conclusion
Isn't it easy for TikTok Audio download and convert to MP3? Go ahead and download your favorite TikTok files
Frequently Asked Questions
Where can I get audio for TikTok?
Open the TikTok app on your device
Click on the red circle at the bottom of the screen to record a video.
Now, tap on the Sounds icon at the bottom-left of the screen.
Finally, tap to select a sound from the Recommended list, or you can also click on "More" to search for additional sounds.
How do you save audio from TikTok to the iPhone?
Choose the folder you want to save the audio to and click "Save." In your browser, open the downloads folder. Now open the audio file you have just downloaded, tap on the share icon at the bottom left, then select "Save to Files", select a folder, and tap "Save."
How do I add original sound to TikTok?
You can add soundtracks to your TikTok videos through the music library that's built-in, the voiceover feature, or a third-party app like Quik.
What is a TikTok sound?
You can simply add an audio file or music, any dialogue clips behind the TikTok video.