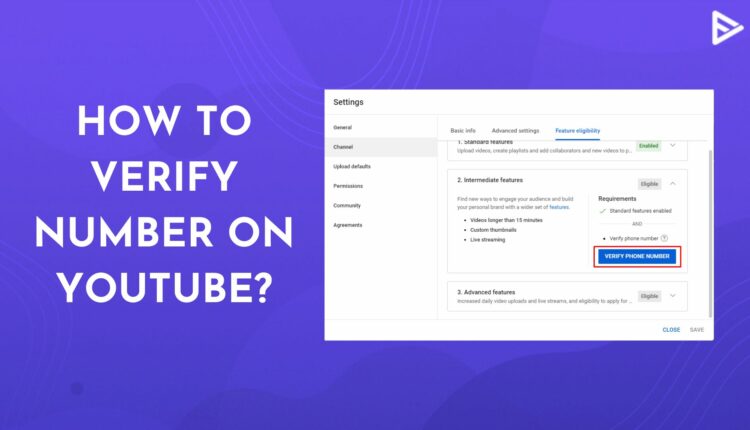 Are you wondering how to verify your YouTube account? Having a verified account has many perks! It also lets your new audience find you without much hassle! This article will discuss how you can be applied for being verified on YouTube without any itty bitties! So, let's start our today's topic on how to verify your YouTube account!
How To Verify YouTube Account?
When you wonder how to verify your account on YouTube, we have the right solution for you! Let's take a look at the steps listed below for the same!
1. Head over to YouTube.com
2. Click on the settings option on the left-hand side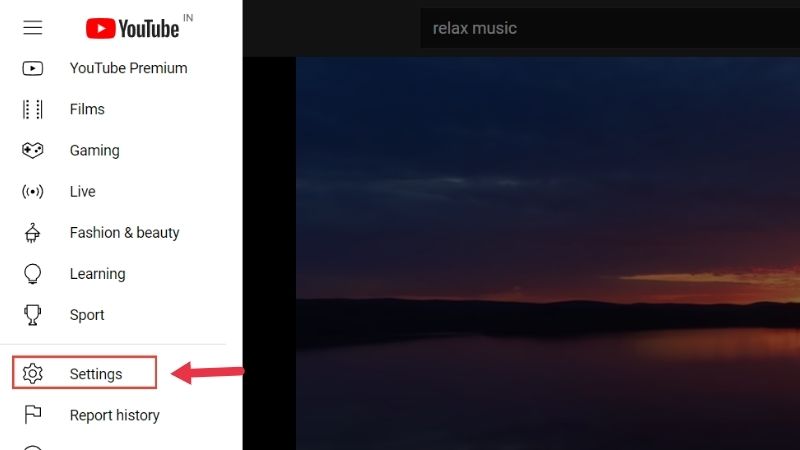 3. Select Account from the left menu and click Channel Status and Feature.
4. You will be directed to YT Studio, and a pop-up will appear on your screen. Click Channel and select Feature Eligibility.
5. Click on Intermediate Feature.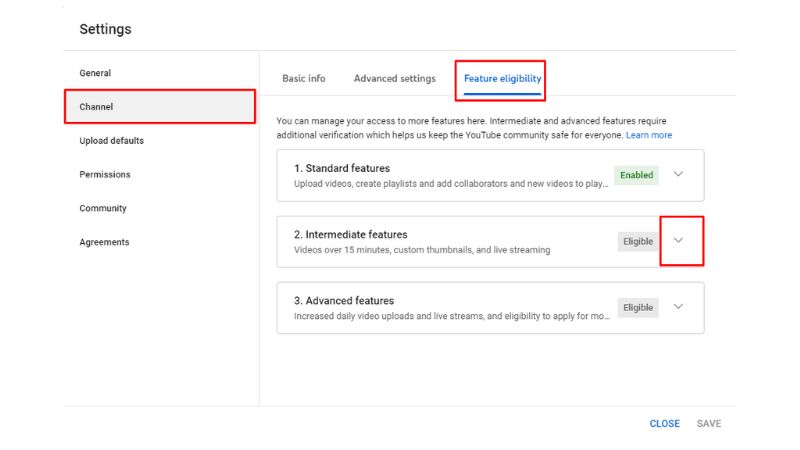 6. Now, click Verify Phone Number.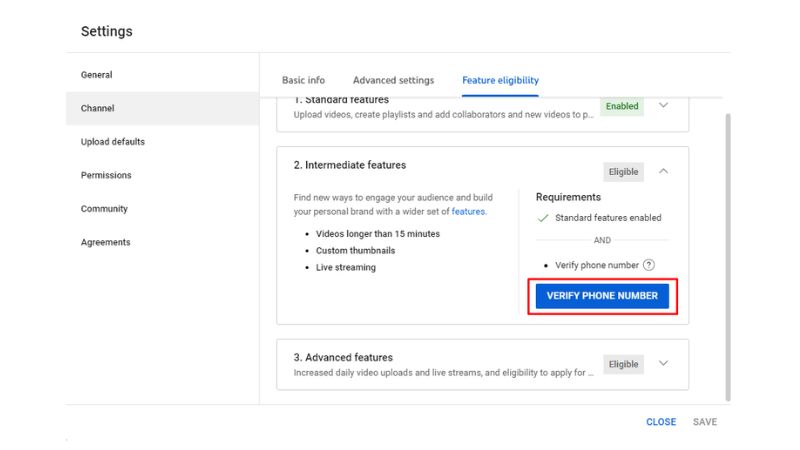 7. Phone Verification will open up in a new tab. You can choose how you want the verification delivered to you. But we have selected Text Me The Verification Code.
8. Select the Country and enter your Phone Number. Finally, click Get Code.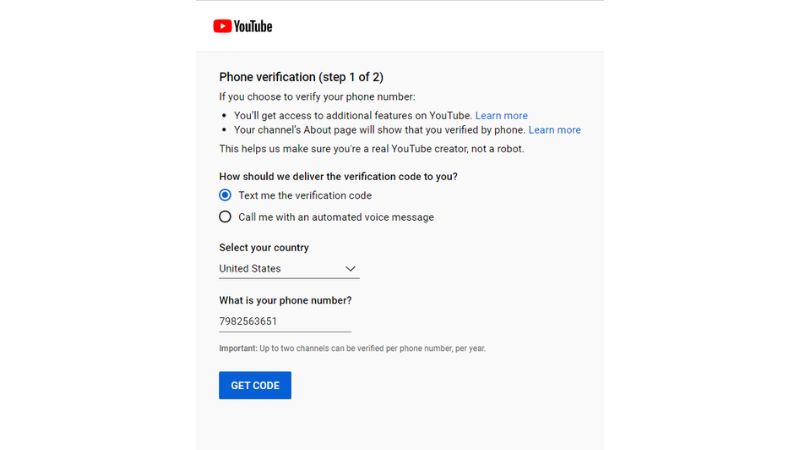 9. Enter the Verification Code and click Submit.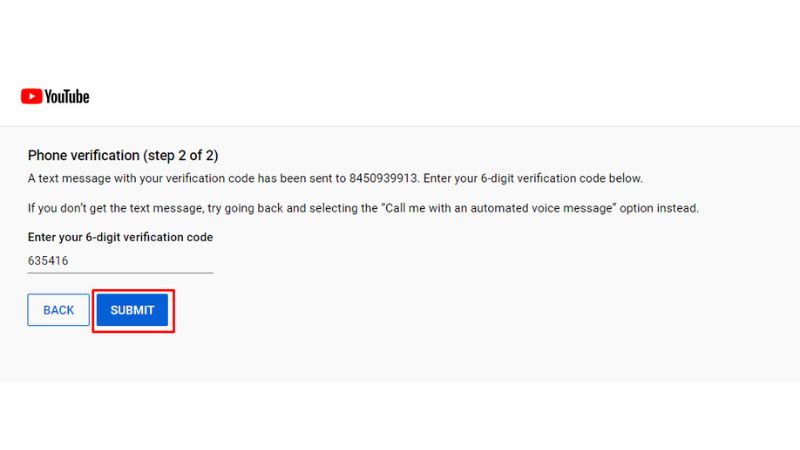 That's it! You have your account verified on YouTube!
How Do You Check My YouTube Channel Is Verified?
Checking the verified status of YouTube is pretty easy! Follow the steps below to do so.
1. Head over to the YouTube.com/verify.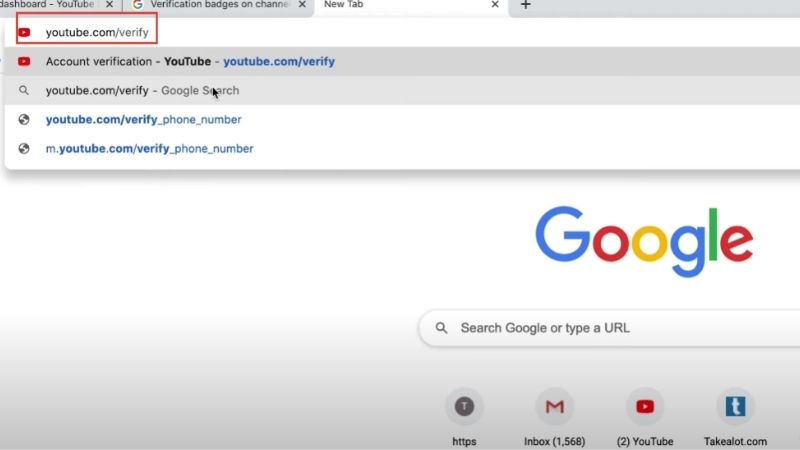 2. Over here, you will be able to see a verified message next to your channel name if your brand has been verified!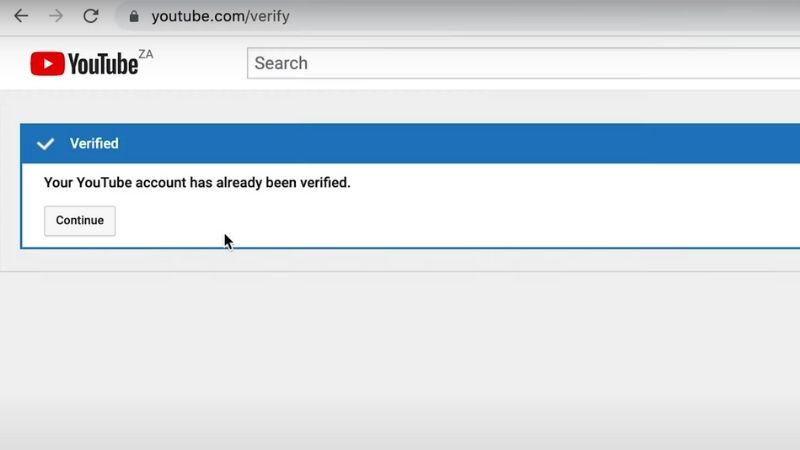 What Are The Necessities To Verify YouTube Account ?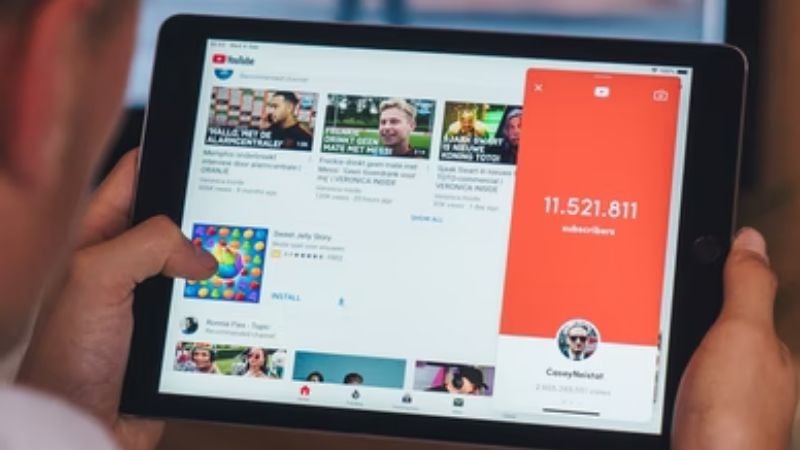 When you decide that you want to verify your account, there are some regulations that you need to abide by. You also need to make sure that you have signed in the email aligned with the channel.
YouTube won't verify the channels that copy other creators or brands. You need to keep this in mind. Without this, you can't verify your YouTube channel!
Conclusion
We hope that it's clear now how to verify your YouTube account! You can also check out other ways on how you can get verified on the channel.  
Frequently Asked Questions
How Do You Make Sure My YouTube Channel Is Verified?
You can check the above verification trick to know about it!
Is It Hard To Get Verified On YouTube?
Your channel can get verified only if its content is original and has passed the benchmark set by YouTube.
How Do You Get Verified On YouTube With 0 Subscribers?
You cannot get verified with 0 subscribers