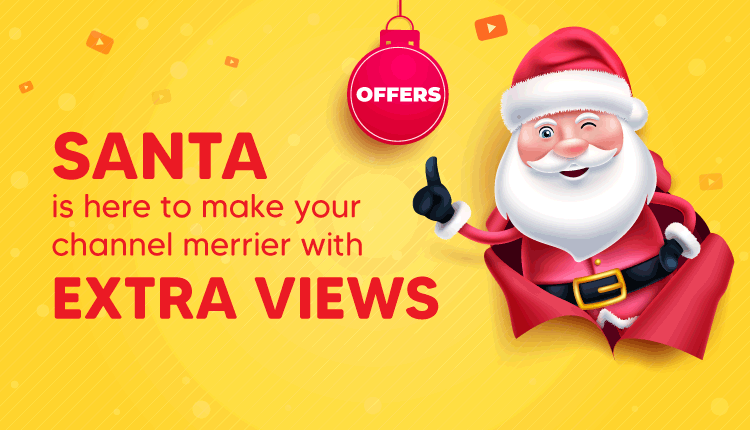 Promo codes are unique codes that brands create to communicate special offers and discounts.
The definition of a promotional code is a series of letters or numbers that allow you to get a discount on something.
At VeeFly, we introduce several offers every month to celebrate our amazing community.
Some popular promo codes you must try out are:
XMAS – 30% extra views on Christmas
CHILL15 – 15% discount on all campaigns
FIRST50 – 50% extra views on the first campaign
BOOST30 – 30% extra views throughout the year
ONEMIL – 145% extra views
VF50 – 20% discount on all campaigns
VF100 – 40% discount on all campaigns
The process of applying a promo code is straightforward and can be completed in a couple of minutes.
So let's get straight to it:
Steps to Use a Promo Code on Veefly Dashboard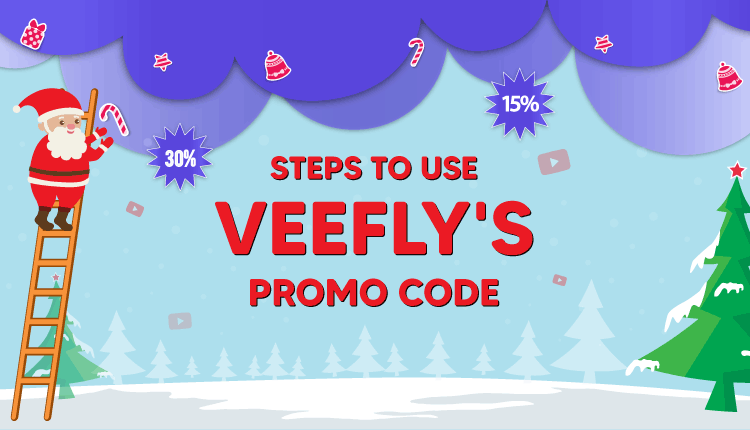 Once you are on the VeeFly dashboard, click on the "Promote a Video"

option.

Paste the

URL of the YouTube video

or channel you wish to promote in the box.

In the

"Enter the budget"

section, put in the amount you wish to run the campaign.

Then, you can check the approximate views you will get for a given amount on the lower left-hand side.

Next, add keywords relevant to your video content in the

"Describe your Video using Keywords and Phrases"

section.

Below this section, you will finally find the

Apply Promo code

option. It's above the preview ad and "Create Campaign" button. Click on it.

A small window will pop up, asking you to apply your promo code.

Just paste your special Promo code in the box and click on Apply.

You can also just select a promo code from the options provided in the window.
Next, click on Create campaign and complete the payment process.

You will find on the payment window that the promo code has been applied, and the new discount price has been paid.
Current Offers and Promo Codes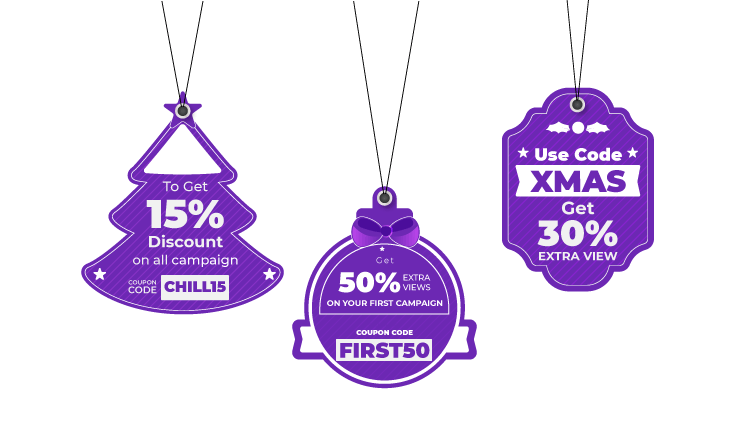 Here are a few offers that are currently running on VeeFly. These offers will help you reach a new and better audience at discounted prices.
Promo code: XMAS (Valid till – 3rd Jan)
This year we decided to make your Christmas more exciting. The celebration will be bigger now with your YouTube channel getting the best presents. VeeFly users can get 30% extra views now on any campaign they choose. Just use the promo code XMAS and see how your views go up.
Promo code: CHILL15 (Valid till – 3rd Jan)
The Winter season is not just limited to Christmas sales. Those users looking to get a great discount can use the promo code CHILL15 for a 15% discount on all campaigns. So if you love getting discounts this is an offer for you!
No new user should miss out on this offer.
This one-time offer gets you 50% extra views on your first-ever campaign with VeeFly. There is no other way to feel welcomed in VeeFly other than using the promo code FIRST50 and getting all those extra views.
Offers You Can Avail All Year Round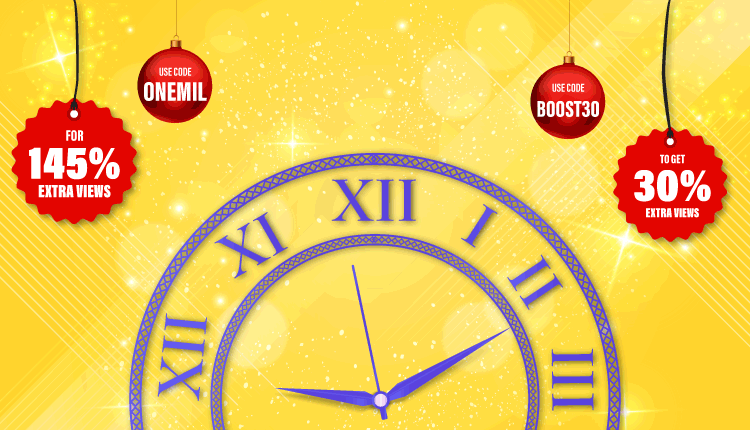 VeeFly also has some really good timeless offers that you can use anytime on any campaign. 
In times when there are no other special offers available, VeeFly still has some offers for you. Use promo code BOOST30 to get 30% extra views on all your campaigns. To use this code, you must spend a minimum of $10 on your campaign.
If you want your YouTube video or channel to get a whopping 1 million views, then grab this offer like your life depends on it. This super saver offer is one of a kind giving 145% extra views for the same price.
Use the promo code ONEMIL on your minimum purchase of $5699 and get your extra views. You usually get approximately 4 lakh views for $5699, but by applying the ONEMIL promo code, you can get more than double the views for the same price.
Let's talk about discounts! If you are on a budget and only spending $750 you can use the promo code VF50 and get a 20% discount on whichever campaign you are going for.
On the contrary big spenders get bigger discounts. Spending $1500 on a campaign can get you an amazing discount of 40%. Just use the promo code VF100 and you are all set. So go ahead and use the promo code you like the most. This is a time for using seasonal codes so try out those first. Save big and get great deals on VeeFly.