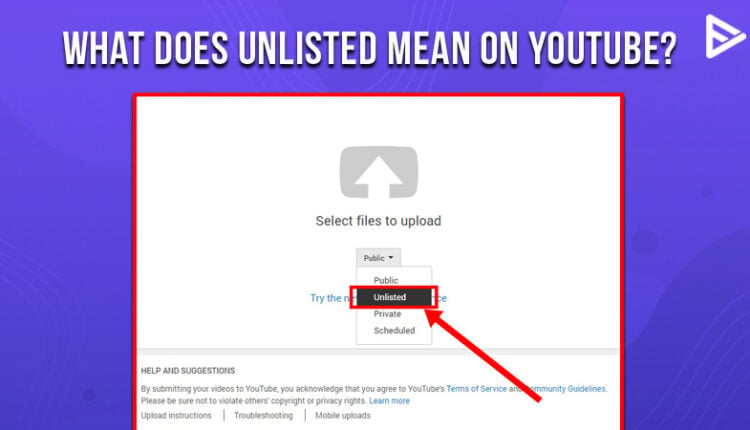 Are you wondering what does unlisted mean on YouTube? Do you want to upload videos on YouTube and share them with your close friends only? Then this feature on YouTube is for you! Let's understand what does unlisted mean on YouTube in detail!
What Does Unlisted mean on YouTube?
As you know, YouTube is a very popular video-sharing platform. You can share videos publicly and privately as well. YouTube also allows you to create a playlist and share it with your friends.
You can now upload videos on YouTube and share them only with the people whom you want to access for the video. For example, If you want to share memories that you only want to share with your close family members, you can upload a video and select the 'unlisted' option. You can share the link with the people you want through social media apps. You can also copy the YouTube video link and share.
Also, for example, if you want to share a presentation with a batch, you can upload the video and share the link with the people you wish to view your training.
How to create unlisted on YouTube?
To create and upload an unlisted video on YouTube via desktop you need to follow the below steps:
1. You need to sign in to your YouTube account.
2. Click on the 'Camera-like icon' in the right beside the search bar.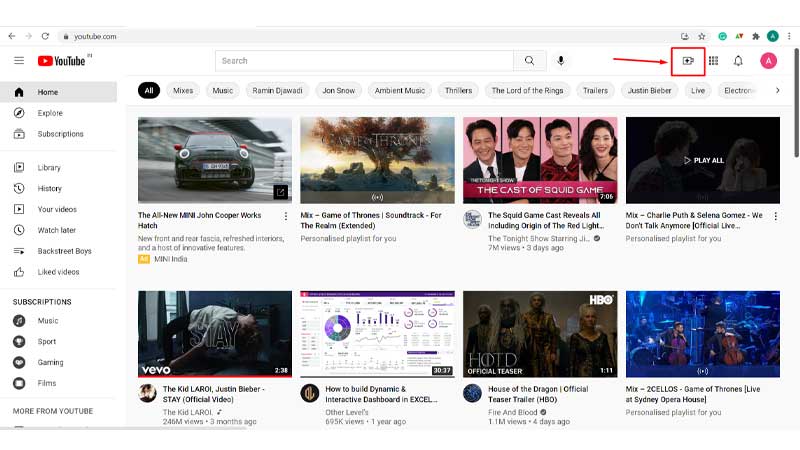 3. Select 'Upload video'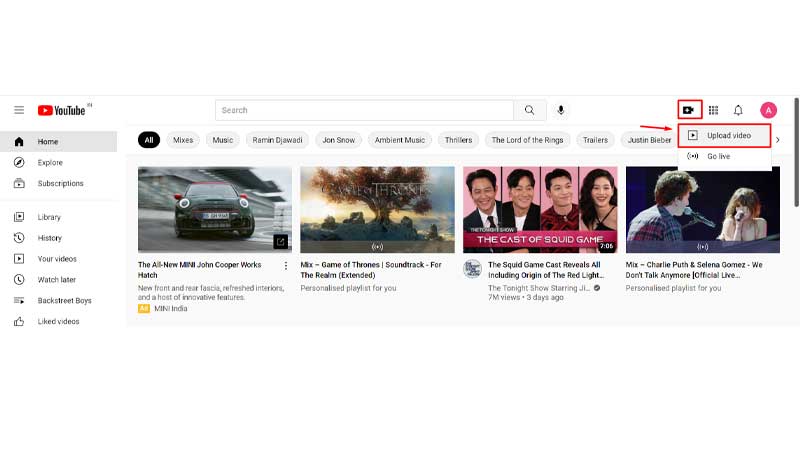 4. Now click on 'Select files'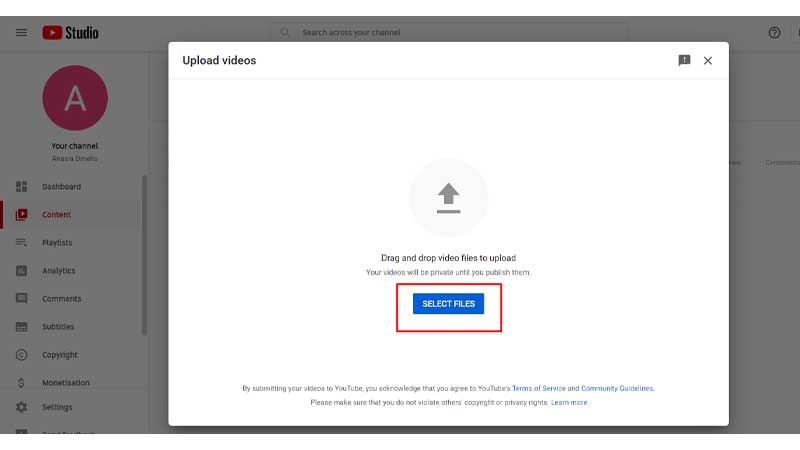 5. Choose the video that you want to upload. You can also drag and drop the video.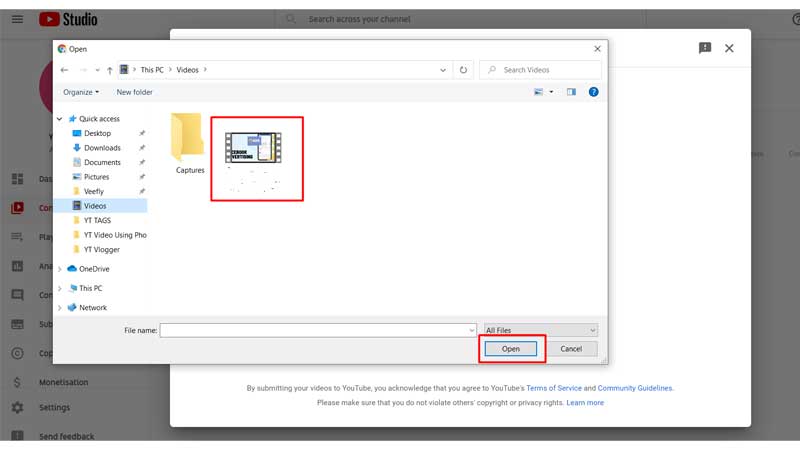 6. Once you have selected your video and added the video title, description, and tags, click on 'Visibility.'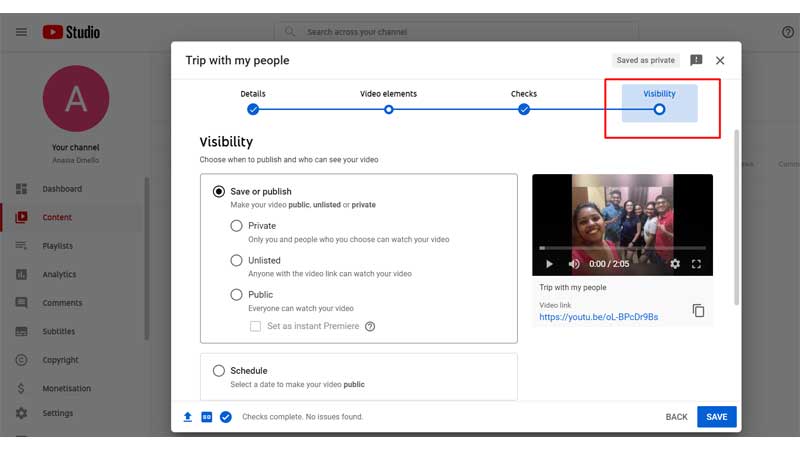 7. You will see three options namely, 'Private,' 'Unlisted,' and 'Public.' You need to select 'Unlisted.'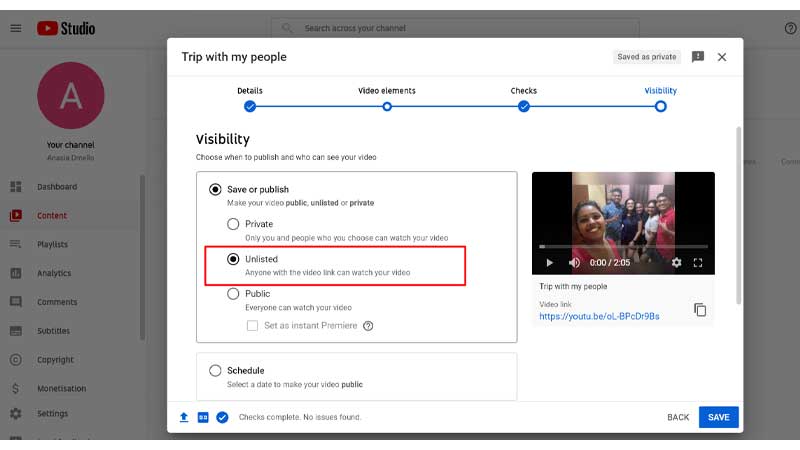 8. Then, click on 'Save.'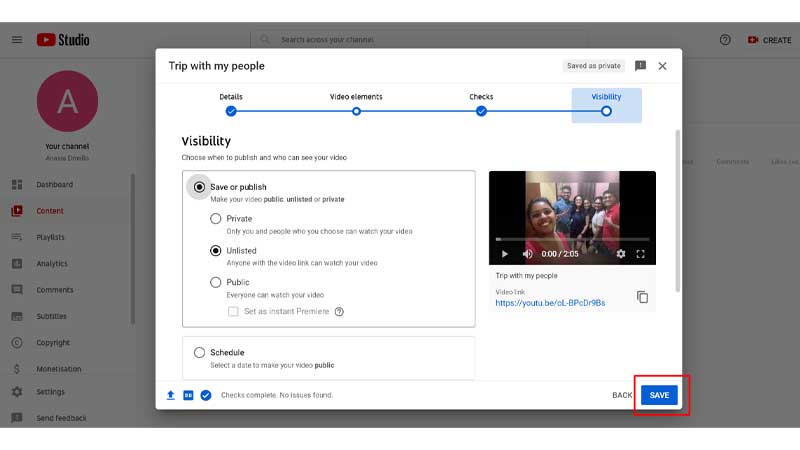 You can now share the link through social media apps or simply copy the link.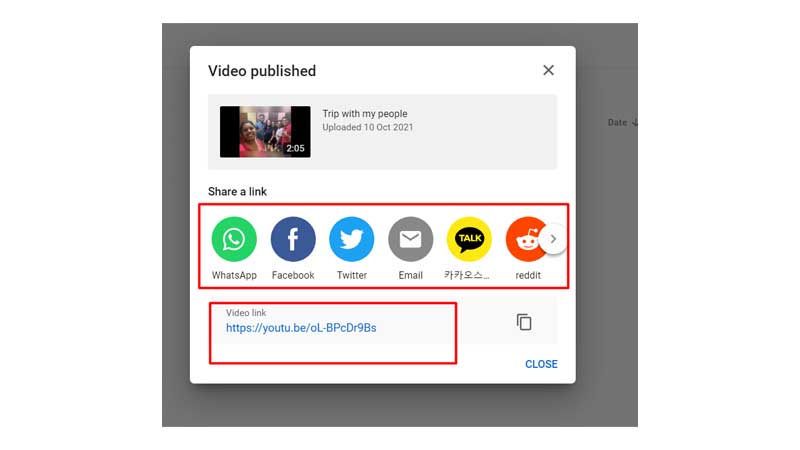 Conclusion
Now that you know what does unlisted mean on YouTube, you can try uploading an unlisted video that you can share with your friends and family. For more information related to YouTube Click here.