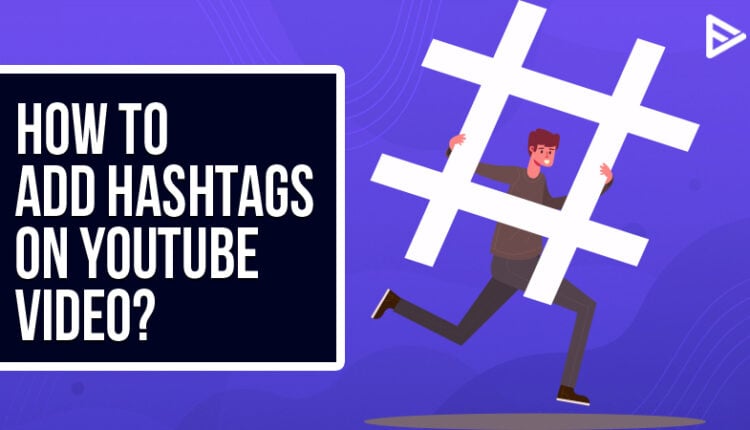 Using hashtags is the new trend on all social media platforms! They are all over on Twitter, Instagram, and Facebook! Did you know that you can use hashtags on YouTube as well? Hashtags are trending words that you use under your post on social media to get views and likes. How will hashtags benefit you? How to use hashtags on YouTube? If you have all these questions in your mind, I'm going to answer all of them in my blog. I will also be sharing tips and techniques on how to add hashtags on YouTube videos to get more views.
Why add hashtags on YouTube Video?
It helps users to find your video, as you know YouTube is the second largest search engine in the world. People usually search for food recipes, fitness videos, tutorials, and product review videos on Youtube. You need to add relevant tags so that your video appears in the search results.
Hashtags also allow YouTube to understand what type of content your channel has. This helps YouTube to provide appropriate results to its users because some users search with the help of hashtags as well! As I mentioned above, YouTube is a search engine so hashtags play an important role in optimizing your video.
YouTube has over 37 million channels with a variety of genres. Adding relevant hashtags to your YouTube channel makes it more different and unique. You can also use the hashtags that your competitors use on their videos to get more views on your YouTube videos.
How to add hashtags?
You can use hashtags in two ways:
Add hashtags in your video description: You can add hashtags in the video description. YouTube allows you to add a maximum of 15 hashtags in the description. But I would suggest you add the top 3 hashtags that you think will help you to get views on your YouTube videos. Also, as you know YouTube is a search engine, so try including SEO-friendly keywords in your hashtags. If you use more than 15 hashtags, YouTube might ignore all your hashtags, and also they might not help the users to find your videos.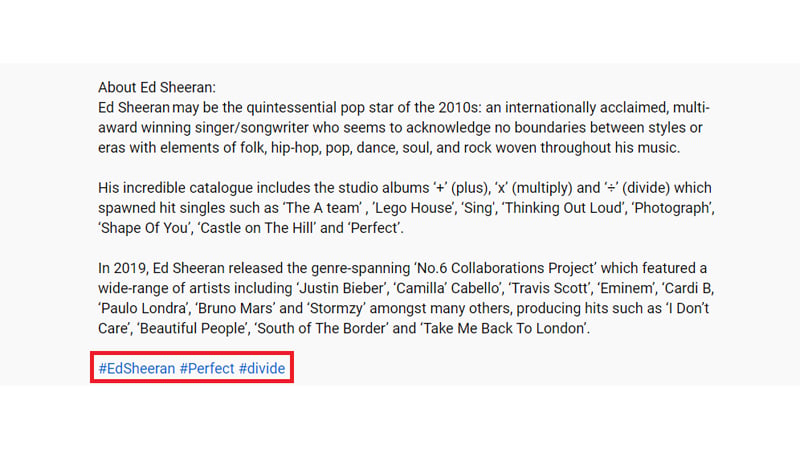 Add hashtags in your video title: You can add hashtags in your video title as well. The first 3 hashtags that you add to your title will be visible above your title.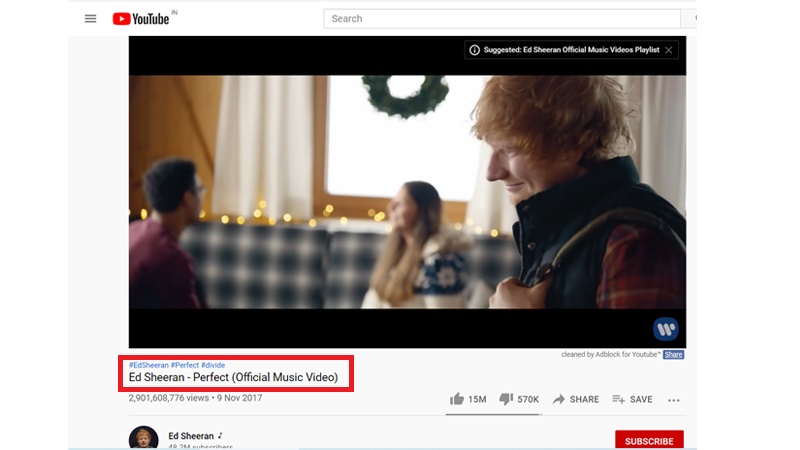 Concluding thoughts
I hope this blog has helped you to understand how to add hashtags on YouTube videos. But while adding hashtags, abide by terms and policies that YouTube has:
Avoid Spacing while adding hashtags.
Do not over-tag your videos, because it becomes irrelevant for users to search the videos.
Don't add hashtags that mislead your viewers. Also, the tags should be relevant to your content.
Also, do not add hashtags that are humiliating, harassing, or threatening anyone.
Refrain from promoting hatred or violence against anyone especially racism and sexism.
Avoid using any hashtags that promote vulgar or sexual content.