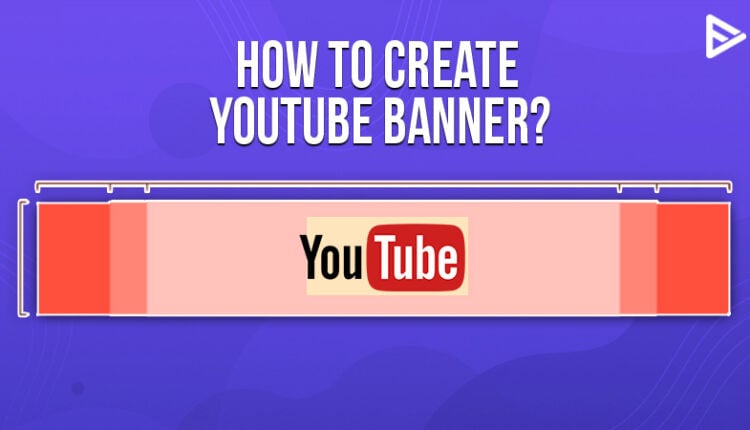 Youtube is the best video-sharing platform with 37 million channels. With the existing competition, how will your YouTube channel stand out? If you want to grow your channel and attract more viewers, your channel needs to look organized and professional. How will you do that? Your YouTube profile picture, YouTube banner, and YouTube thumbnail are three important factors that will help your YouTube channel to look organized. As a YouTuber, you have many things that you need to do to make your channel attractive. Today let's discuss how to create  YouTube banner and the tools that will help you to create your channel banner.
What is YouTube banner?
YouTube banner is a visual representation of your channel. It's the first thing that the audience notices when they view your YouTube channel. Your channel should be attractive and relatable to your channel's content.
Add social media links to your YouTube banner. If your account is not official or does not have the verified mark, the social media accounts confirm the authenticity of your account.
Maintain the size of the banner that is 2048 x 1152 pixels. The minimum size of the banner image should be 1024 x 576 pixels. The font that you use on your channel banner should be readable. Avoid using cursive fonts. The font color should be in contrast with the background color. The size of the channel banner should not be more than 6MB.
The background color that you use should be in contrast with the image that you want to add to the banner. Also, color coordinate the name or a logo in the banner, if you're adding any.
Steps to upload YouTube banner
Log in to YouTube
On the right-hand corner, click on the user icon. Select 'YouTube Studio'.
Click on the 'user icon' then select 'Customize channel'
'Layout', 'Branding' and 'Basic info' are three options. Select 'Branding'.
Click 'Upload' on 'Banner Image'
Adjust the image accordingly and click on 'Done'
Yay, you've successfully uploaded your YouTube Banner!
Best YouTube Banner makers
Since YouTube banners are a visual representation of your YouTube Channel, you need to have an attractive and unique channel art. There are tools available that will help you to customize your YouTube channel art.
This is the best platform to design your profile picture, banner and customize thumbnails. Canva has free images that you can utilize to prepare your channel banner. It has multiple templates, background images, fonts, and colors to make your channel art charming. Canva has a free and paid version.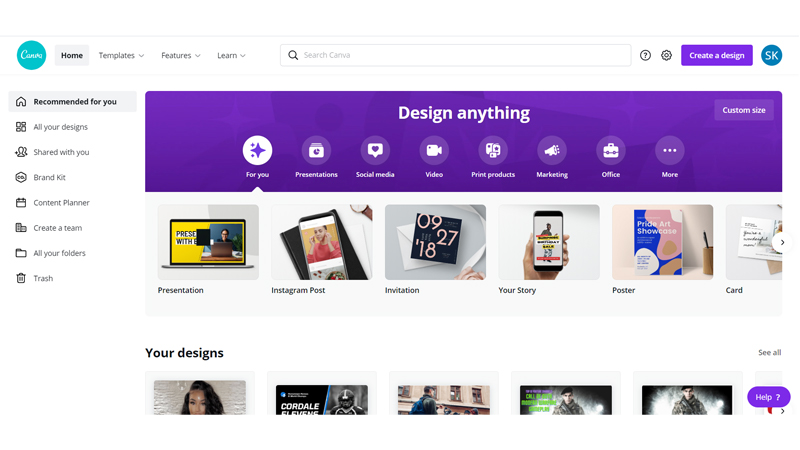 This is a platform for pros! If you're well versed in editing images using tools, this is the tool for you! Photoshop also had many features including 3D images and graphics. Adobe also has a paid and free version.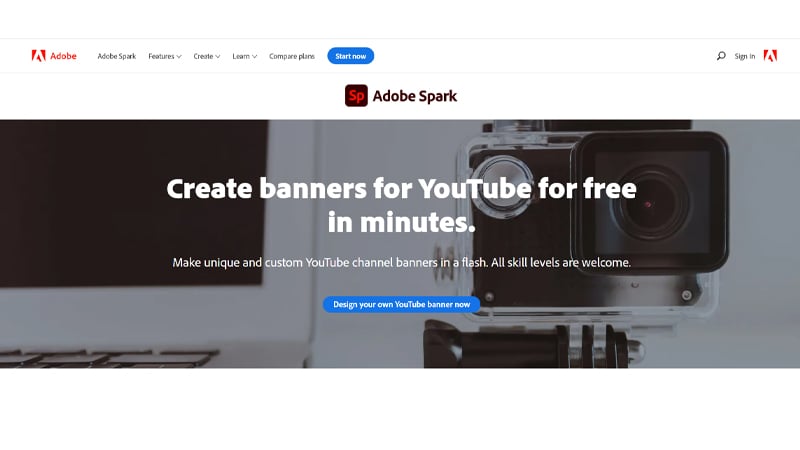 You do not need to have a lot of skills to use Placeit. The best feature about this platform is that you do not need to download the software. You can customize and create the image online and download it for free. This platform also has a free and paid version.