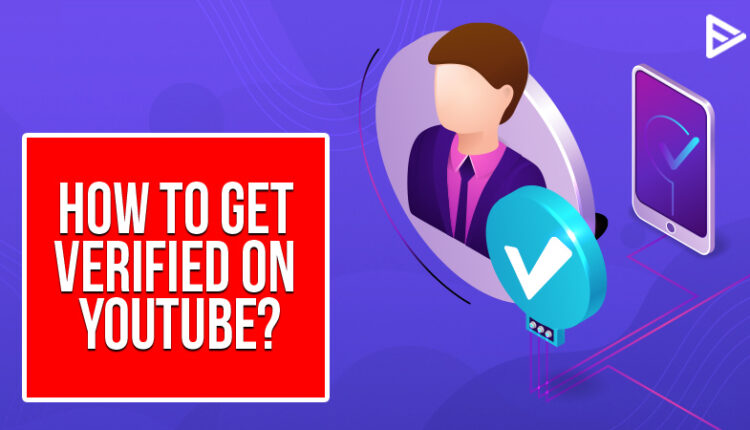 Getting verified on any social media platform can be very challenging. You need to meet certain criteria to get verified on all the platforms. It's a confirmation for the audience that the account is owned by an individual or an entity. Therefore, you try to match the standards that the platform has set. Similarly, if you're a YouTuber you might want to get your YouTube channel verified. If you're a beginner on YouTube, you might think that's extremely tough to get verified. To be honest, that's not true! Today, I will explain in short how to get verified on YouTube.
Why get verified on YouTube?
Once your account gets verified on YouTube, the platform knows that the videos on your channel are uploaded by a person and not by a bot. Secondly, YouTube allows you to upload longer videos with more than 15 minutes of duration. You can also add custom thumbnails and stream live!
Remember, getting your YouTube account verified and getting the YouTube Verification badge beside your channel name are two different things. Likewise other social media platforms YouTube asks for your phone number once you create an account on YouTube. Once your account gets verified, YouTube knows that your account is genuine and will grant you the benefits that I have mentioned above. Another significant factor in getting your YouTube account verified is monetization. If you want to earn money from YouTube, your account should be verified.
YouTube badge appears beside your channel name and is like a proclamation to the entire audience that this is your official YouTube channel. It saves you from people who might try to copy or fake your content or your channel name!
Steps to verify your YouTube Account
Once you sign up on YouTube, it will ask you if you want to receive a text or a voice call to receive the code.
Then you need to enter the country or the location you belong to.
Enter your phone number
Click on 'Get code'
Once you have received the code, enter it and click on 'Submit'
There, your account is now verified!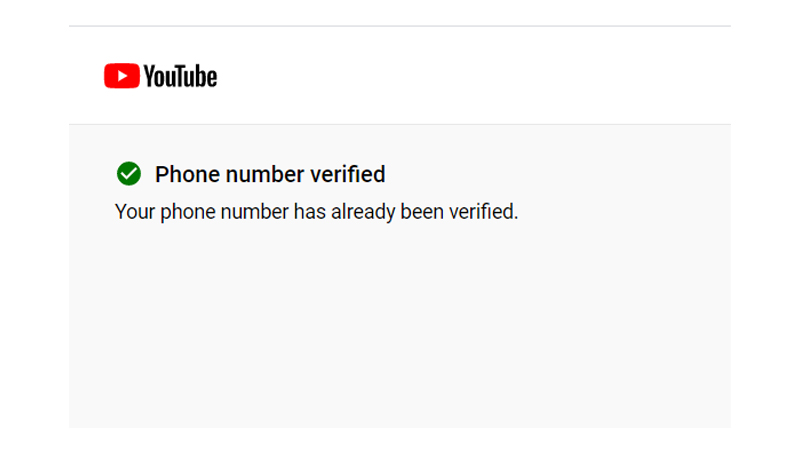 How to get your YouTube Channel verified?
Don't forget, getting the verification badge beside your channel name does not mean that you have achieved a milestone or you might be eligible to get extra benefits from YouTube. Getting the verification badge will save you from people who create your fake account or claim to make similar content to yours!
But to get the verification badge you need to fulfill the below-mentioned guidelines:
Your Youtube channel should have 100,000 subscribers.
The channel should be authentic. Your channel needs to represent you or your entity or your brand. YouTube might even ask you to submit required documents
Your channel should be public and have a profile picture, channel banner, channel description and you need to be active on YouTube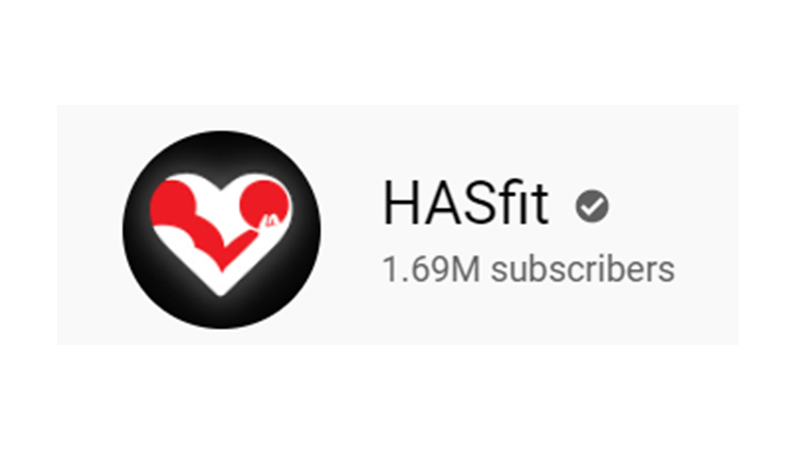 Concluding thoughts
YouTube can take away the verification badge if you violate the terms and conditions of YouTube. Therefore, you need to stay consistent and active on your YouTube channel. Most importantly, do not change your YouTube channel's name. Otherwise, you will need to apply for your channel verification all over again! Learn how to monetize your YouTube videos in our guide.