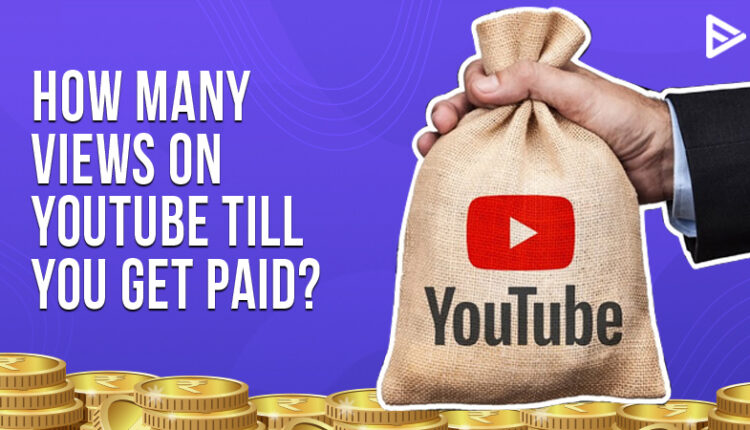 The first question that pops into the head of any beginning YouTuber is, " Man when will I start earning outta this?" Of course, starting out as a YouTuber today comes with its own set of challenges and hurdles. But the end game is always the monetization of your YouTube channel, with some exceptions. But you ain't gotta worry, no more, today I'm going to tell you the best way to monetize your channel and how many views on Youtube till you get paid?
How Many Views On Youtube Till You Get Paid?
YouTube measures your YouTube channel based on several metrics. The monetization of your YouTube channel depends on these metrics and whether or not your channel's performance matches these metrics. Well, Let me tell you all about the metrics, and once I list down the metrics, we will find out how you can meet those metrics and how you will get paid by YouTube.
Qualifications for Monetizing Your YouTube Channel.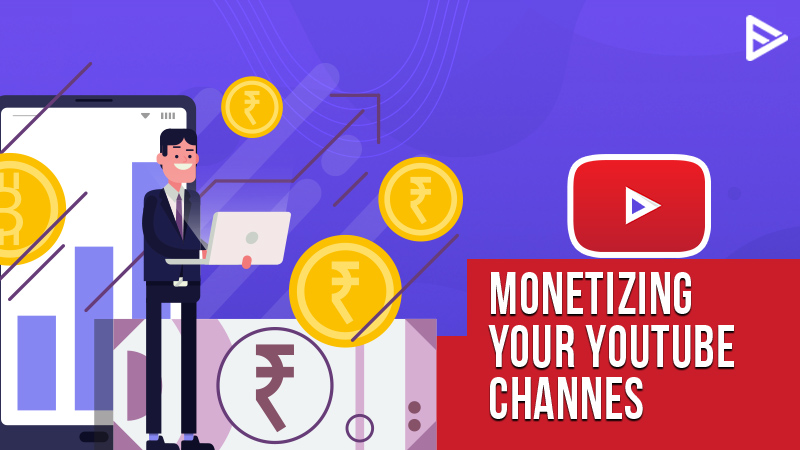 Your YouTube channel needs to have at least 1000 subscribers.
It must have over 4000 hours of watch time in the past 12 months.
Agree to the terms and conditions.
Get a Google Adsense Account.
Well, after this is fulfilled you can apply to monetize your YouTube Channel and start getting paid. However, the number of views and other factors about the amount of money you make is not that simple. There are a few other things you need to keep in mind to ensure the money starts reaching through your Google Adsense. Though most YouTubers start earning through brand sponsorships and affiliate marketing, today we'll find out How to get paid for the YouTube views, and how to get more views on Youtube.
How To Get Paid on Youtube?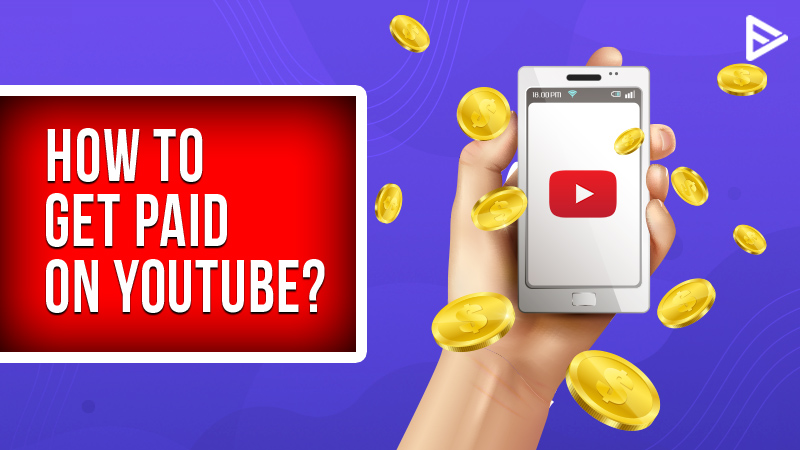 Create Clean content
It is necessary to make sure that the content you publish on your YouTube channel is clean and in no way toxic or unacceptable. Due to the several instances of people using YouTube for hate speech, offensive content, and other forms of ulterior motives, YouTube's policies have been updated and should now be strictly adhered to. Not following the community guidelines of YouTube would not only stop you from getting your YouTube channel monetized but also lead to the cancellation of your channel.
Create a Google Adsense
Once you have met the conditions to monetize your youtube channel you can turn on the monetization feature of your YouTube channel and then create a Google Adsense. The Adsense account will enable you to show ads that are suitable for your target audience on YouTube by linking your YouTube account to your Adsense account and publish video ads on your best-performing videos. Adsense usually pays through direct deposits into your account on the 21st of every month. Yet whether or not you will get paid completely depends on whether or not you adhere to the content policy of Google Adsense. Hence, the previous point about creating clean and engaging content.
Cost Per Impression
YouTubers are paid based on cost per impression, which means per 1000 views. This helps YouTube calculate how much they should pay you. However, there are factors that affect the price per 1000 views. The price per 1000 views is completely at the discretion of YouTube, so let us find out more about how much YouTube pays per impression.
On average Youtube pays creators anywhere between $3 to $5 per 1000 views. The prices are set based on the popularity of the channel, the target audience of the channel, the prices of the ad that are shown on the videos, and the number of people that actually watch the ads. With all of these metrics combined, YouTube creates an algorithm that determines how much you will get 1000 views.
How To Get More Views On Youtube?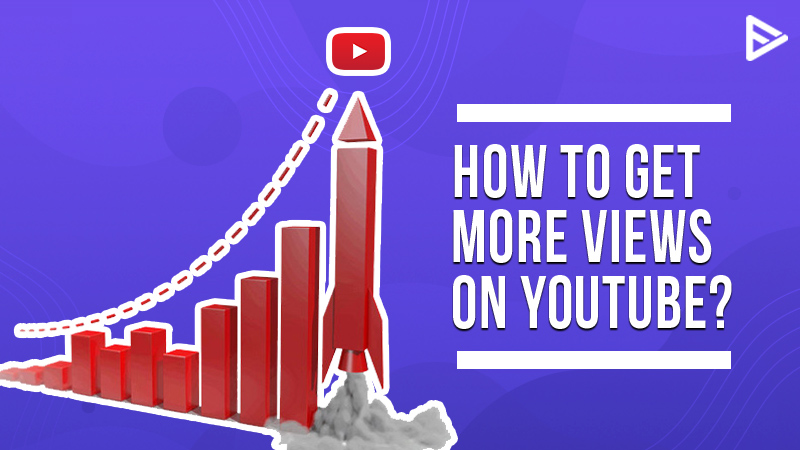 Here are a few things you can do to get more views on YouTube:
YouTube Marketing Servies
YouTube marketing involves several strategies that need expert-level execution. Many YouTube marketing agencies like Veefly provide these services to make sure your videos get the best exposure and the most views from your target audience. With an efficient advertising strategy and SEO techniques, veefly ensures your YouTube channel reaches its full potential. Veefly also offers monetization packages that help you monetize your channel and gets the most engagement from viewers.
Optimize Your YouTube Channel
YouTube is also a search engine that shows the most optimized content on the top of the search results based on its algorithm. Now you can make sure you crack this algorithm and get your videos to appear on the top of the search list every time a relevant keyword is searched. Using the most commonly searched keywords in your channel and video's content and making appealing content that attracts the most audience is the best way to optimize your channel and videos.
Encourage viewers to share your videos
Your followers play a great role in the growth of your YouTube channel with the help of word-of-mouth marketing. Encouraging your current viewers and subscribers can help you grow your reach and come closer to monetizing your channel.
Social Media Marketing
Social media platforms are a great way to reach your potential audience. By sharing your youtube videos on social media and urging followers and social media users with interests related to your content to subscribe to your channel, you can grow your channel exponentially.
Giveaways and Interactive content
Giveaways and Q&As are another great way to get more and more people interested in your content. These competitions urge users to participate more and get other people to participate as well. With the right marketing, this can greatly help you grow your Youtube channel's awareness.
Now that you know everything about how to get more views on youtube and have the answer to the question," How many views on YouTube till you get paid", I am sure you will successfully monetize your YouTube channel and grow exponentially. For more details on YouTube Money Calculator check out this blog.