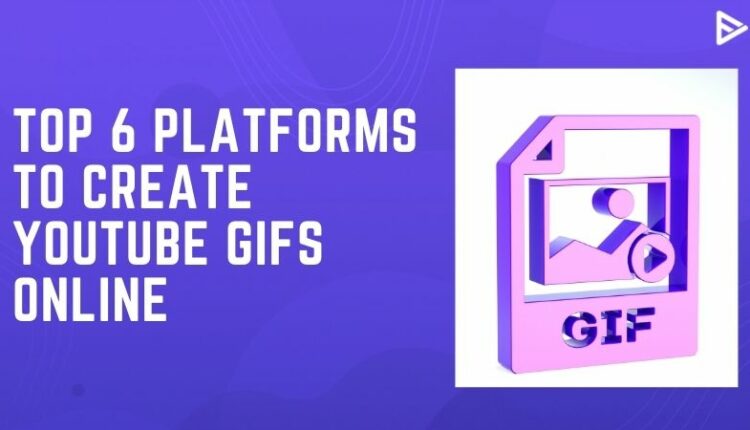 Do you ever want to make a GIF from a video you saw on YouTube? YouTube has so much humorous content which you want to share with your friends. Sometimes just a part of the video might grab your attention, and you want to share it with your friends in a GIF form. Are you wondering if there is a YouTube GIF creator that will help you to make GIFs quickly? Yes, definitely there are GIF generators as GIFs are now in trend. Also, some social media platforms have them integrated into their application. It can also be integrated on your phone's keyboard! If you instantly want to make a GIF from the YouTube video, you need to make it online and share it immediately. This blog will discuss the platforms that will help you convert a YouTube video to GIF.
What is a GIF? How to create a GIF from a YouTube video?
A GIF is a file format just like PNG and JPEG. But one of the best features of GIF is that it can be created in an animate form as well. GIFs are not real videos and do not have audio or sound effects as well. You can easily share an emoji or sticker, which is also in the form of GIFs nowadays. Here is a list of GIF generators that will help you to make GIFs from YouTube videos:
Steps to create GIFs on GIPHY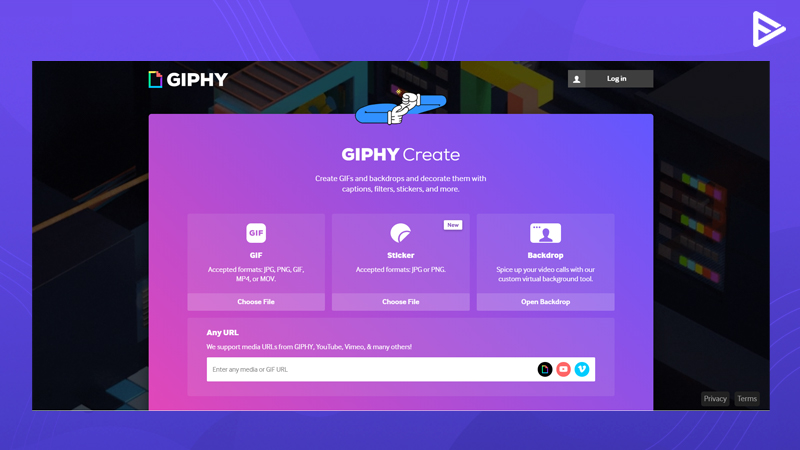 GIPHY is one of the best online GIF maker as you can add a YouTube video or a Vimeo video link and create a GIF instantly!
Here are the steps to make a GIF online on GIPHY:
You need to paste the YouTube video URL on GIPHY

Select the time of the video start and the end time that you want to make a GIF on

Customize your GIF by adding a sticker, text, or filter according to your choice

Now you can upload your GIF on GIPHY.
Make a GIF online by using Imgflip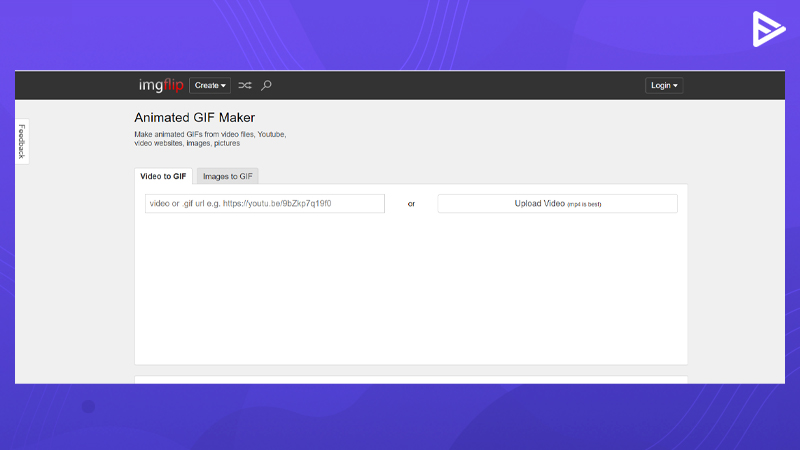 This GIF generator allows you to customize your GIF by adding texts, stickers, and even audios! Unfortunately, Imgflip adds a watermark to your GIFs, and if you want to remove the watermark, you need to pay $9.95/month. Follow these steps to make a GIF on Imgflip:
Add the YouTube video URL. You can also upload the video that you want to convert as well.

Choose the start and end times. 

Customize the size, title, rotate or reverse the GIF according to your requirements 

Click on 'Generate GIF' or 'save as template.'
Use a GifRun to create GIFs online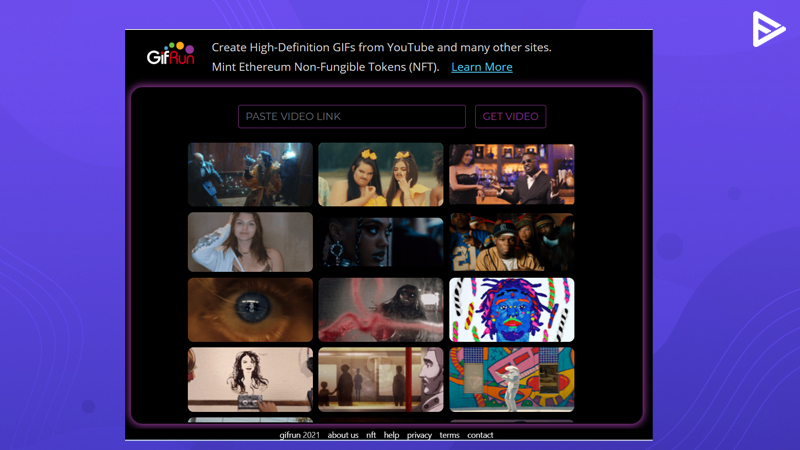 This GIF maker allows making a GIF without a watermark for free! You can create GIFs from Facebook, Twitter, TikTok, and Vimeo as well. Here's a procedure that you need to follow to make a GIF on GifRun:
Insert the YouTube video URL in the bar

Customize the start time, set the duration, insert text

Click on 'Create GIF'
Make a GIF by using GIF Maker from YouTube videos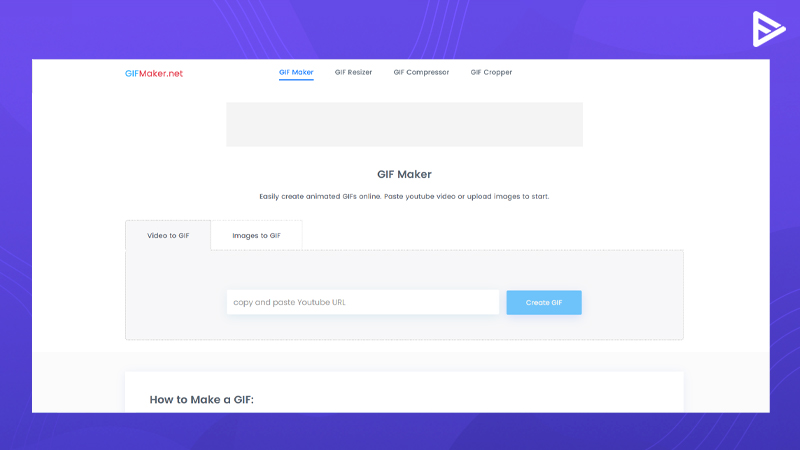 You do not need to download or install this platform; you can make GIFs online using GIF Maker. It has multiple features. You can make a GIF, resize, compress and crop GIF accordingly! All you have to do is paste the link in the bar that is available on GIF Maker.
Make a GIF instantly by following these steps on this online GIF generator:
Insert the Youtube video link 

Adjust the start and the end time. You can also adjust the speed.

Preview the GIF before you create it.

You can now share the GIF or download it on your computer.
Use FreeGifMaker to convert YouTube video to GIF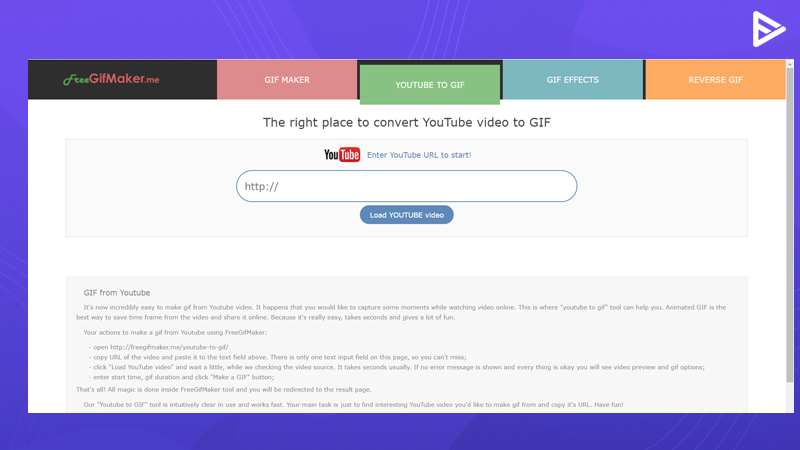 This GIF maker is user friendly and widely used GIF generator. To create a GIF online on FreeGIFMaker, you just need to add the YouTube video link. Here are the steps to make the GIF on FreeGifMaker:
To convert a YouTube video to GIF, insert the YouTube video URL in the text bar and wait for it to verify your video.

Your video should not be above 45 minutes in duration

Select the start time and the course of the GIF.
Use Veed.io to make a GIF from YouTube videos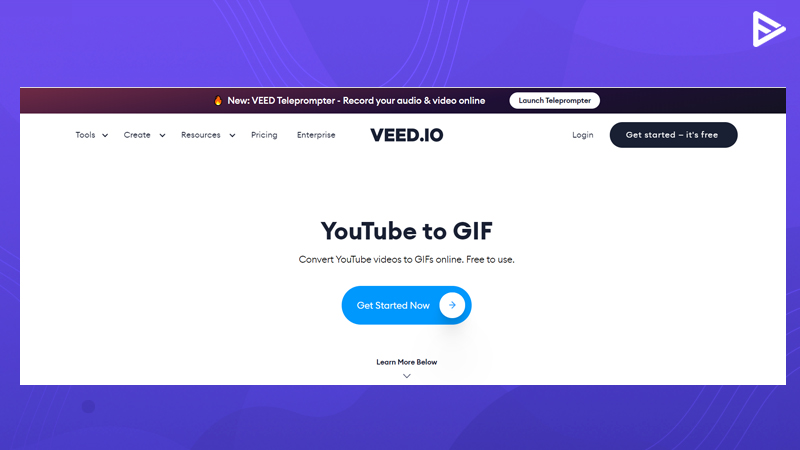 This is one of the GIFs generator that will let you customize the GIF according to your requirement. You can make a video live on Veed.io and convert it to a GIF, too, isn't that great? Here are the steps to create a GIF on Veed.io:
First, sign in with your Google or your mail ID.

You can upload a video from your desktop, Dropbox, or drive. In addition, it gives you the option of recording your video live.

Crop the video according to your choice.

Add texts, audio, and other effects.

Now you can export and download your GIF
Concluding thoughts
It is not as difficult as you feel to create a GIF online from YouTube videos. Use these YouTube GIF creator platforms that are available online for free and send GIFs to your friends instantly! If you are a YouTuber, you must be knowing the importance of customizing your YouTube thumbnail. You can also use a GIF as your YouTube thumbnail!