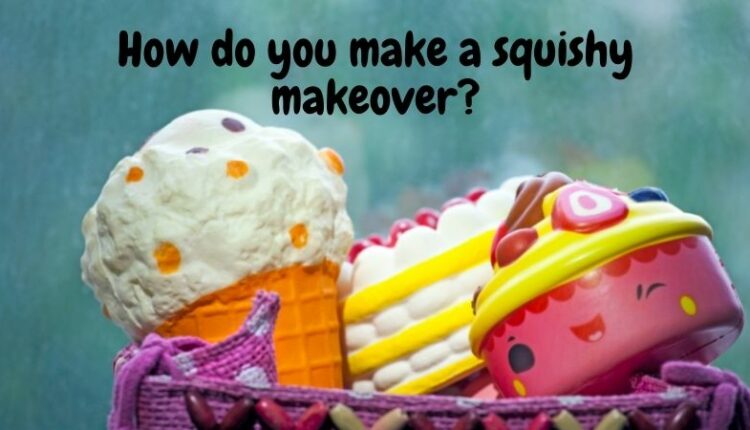 YouTube has a variety of creators having multiple talents. YouTube has given an opportunity and a free hand to its creators to experiment and make content to attract audiences. It's a huge platform that allowed its creators to build their passion into a profession! A few years ago, squishies gained a lot of attention worldwide. I am sure you all know squishies are soft toys in various shapes and sizes. It not only got popular for kids but also among adults! Have you squeezed a soft toy or played with the fidget spinners to relieve your stress? Moriah Elizabeth is a famous creator on YouTube, she demonstrates squishy makeovers and paints them.
How does Moriah make a squishy makeover?
Moriah Elizabeth's YouTube Channel 'Squishy Makeover' is a blend of Moriah's passion for painting and audience engagement! She receives squishies from her viewers who want to get their squishies painted and created from here. You can send her squishies that are old or damaged. She unboxes the squishies in front of the audience, selects a few to recreate, and paints them. Viewers are engrossed in her videos to see if she recreates their squishies. You might feel that her content might be repetitive. But the fun fact is that she always keeps adding fun factors to her videos and makes them interesting! You should watch her videos on her official YouTube channel.
How can you reach out to Moriah to recreate squishies?
You can mail Moriah and also send the squishies on her PO Box that she mentions in her video description. She had to ask her viewers to stop sending parcels since she was receiving a lot of requests via email to recreate squishies. Later on, after some months she asked her viewers to mail her asking her PO Box number. She received an overwhelming response from the audience!
If you want to purchase the squishies you can do purchase them from her website. She receives old, broken, and damaged squishies from her viewers recreates them in her own innovative and creative form, and makes them available for her viewers who wish to buy them.
Concluding thoughts
Morial makes the squishy makeovers very interesting. Imagine painting and creating squishy might get boring but she keeps on adding exciting elements to her videos to make them entertaining for her audience! She has more than 6 million subscribers on YouTube. Her videos receive a lot of organic views. If you want to increase views on your videos read our guide on How To Get More Views