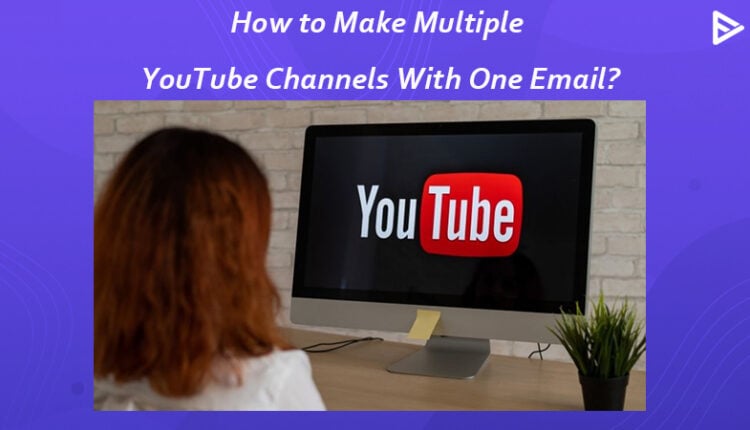 YouTube has been the best video-sharing platform! YouTube gives you a free hand to post your content and reach out to maximum people free of charge. Do you share multiple sorts of content on your channel? This may confuse your subscribers. But that does not mean that you need to stop posting various types of content on your channel. In today's blog, we will discuss how to make multiple YouTube channels.
Why should you have multiple YouTube Channels?
Imagine if you have content of different niches to reach multiple audiences. You wouldn't want to confuse your audience, right? But maintaining so many accounts will be difficult to manage. Think, if you want to post healthy food recipes and workout videos. Posting both on your channel can mislead your audience.
Handling multiple channels will be challenging. YouTube has everything sorted for its users. All you can do is make a new channel using the same email address. Isn't that great?
Do you want to open your kids' channel on YouTube? If your kid is below the age of 13, they cannot have a channel on YouTube. Also, if your child is between the age of 13-17 years of age, you need to have parental control. If you're thinking of starting a YouTube channel for kids read our guide on How To Start A YouTube Channel For Kids? YouTube introduced YouTube kids for children. But that still does not allow kids to have an account on YouTube. You need to upload videos from your account and if the content is kids friendly, it will be featured on YouTube kids.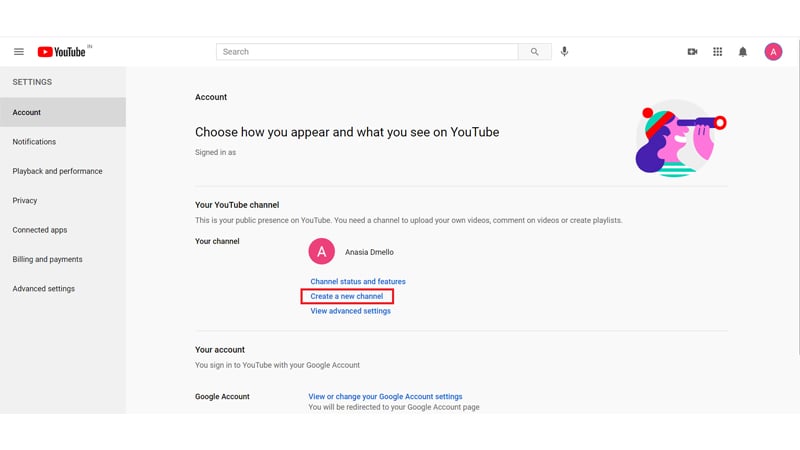 Steps to Make Multiple YouTube Channels With One Email
Don't worry about setting up multiple YouTube channels with the same email. Follow these simple steps as shown in the image above to set up more than one account on YouTube using the same email.
Sign in to your YouTube account
Click on the user icon, on the upper right side corner
Select 'settings'
Under 'Your YouTube Channel' select 'Create a new channel'
Enter the name of your channel
And select 'Create'
There, you have created a new channel! You can follow the same process to add more channels if you wish to!
Concluding thoughts
Having multiple channels on YouTube can be very hectic if you need to have a different email for different channels. But having multiple channels with one email makes it easy for you to handle your channels' settings. Also viewing comments and engaging with people is easier when you have one email for one or more channels. If you want to have a manager handle your channels, you can easily share access without sharing your email address and password. To know How To Add A Manager To Your YouTube Channel? read out guide.