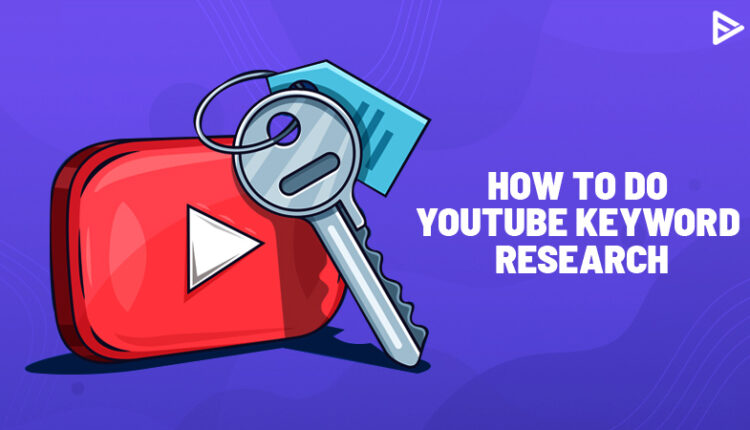 Are you looking to increase views on your YouTube videos? The key to this is choosing great topics for your video content. But the secret behind ranking your videos on YouTube is keyword research. YouTube keyword research is a way to look for words and phrases that users look for in the search bar.
Keyword research is an important part of SEO. Since YouTube is the world's second-largest search engine, it will be very competitive and challenging to rank your videos on position zero or the first page. In this blog, we will learn how to conduct keyword research for YouTube videos and the different tools to help you do so.
How to conduct YouTube Keyword Research?
If you are new to the platform and are unfamiliar with what keywords are and how you can find them, here are the best ways to look for video keywords.
Video Results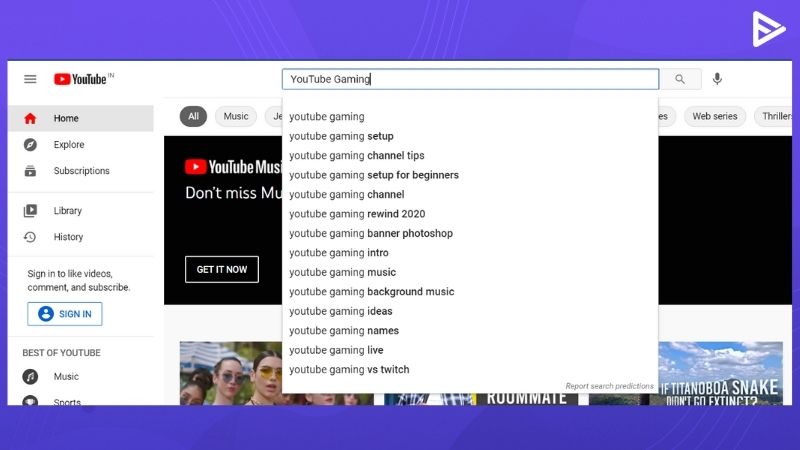 Before looking for more keywords, you need to know what your primary keyword is. If your video is about gaming, "YouTube Gaming" becomes your primary keyword. To understand what your audience is looking for, paste your primary keyword in YouTube's search bar and look for the suggestions that appear. This feature is called autocomplete.
These suggestions are the most searched or popular keywords used by people to look up content. You can make a list of the top keywords relevant to your video content and use them in your video's title and description. You can also use these keywords for some great topic ideas and your video tags.
Competitor keywords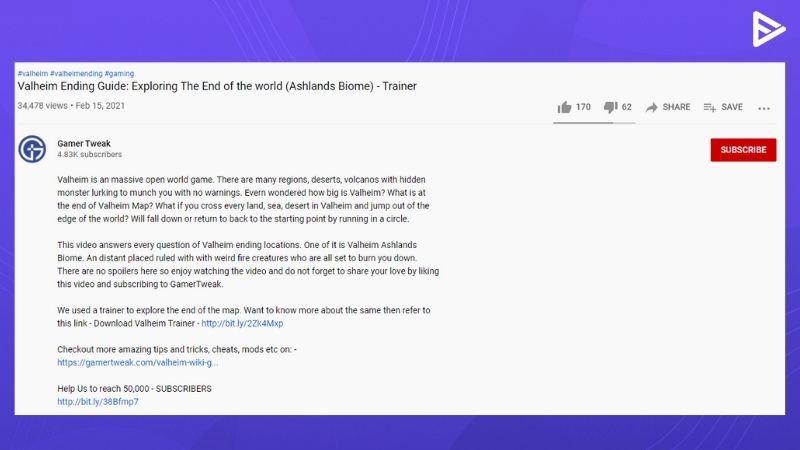 If you don't find relevant keywords in the search bar, you can always check what your competitors are using. Create a list of channels with almost the same amount of subscribers as you do and head over to their channel.
Now, click on the videos tab and apply the filter, sort by "most popular." Once the videos show up, go through each video's title and description and use the ones related to your video for better optimization.
You can also take a look at the tags they are using and do the same thing.
Use YouTube Analytics
YouTube Analytics is a goldmine for keyword research. If you don't have a YouTube Studio account, you need to create one right now. YouTube Studio helps creators manage their YouTube account with tons of features that can help you grow your channel, make it better and bring in more audiences.
YouTube Analytics will show you the exact keywords that users use to find your YouTube videos. This will help you understand if your keywords are performing well and that your SEO efforts have succeeded.
Here is a list of tools that can help you conduct keyword research with ease:
Google Keyword Planner
Ahrefs Keyword Explorer
SEMrush
KWFinder
Ubersuggest
SpyFu
Moz Keyword Explorer
Why use keywords in YouTube videos?
As mentioned several times, keywords play an important role in ranking your videos. Creators focus on this aspect to increase views on their YouTube videos. With more views in their pocket, they can increase their subscribers and turn their hobby into a profession.
If organic methods don't work out for you and you aren't patient enough, you can always opt for online promotional services that can help you reach the right audience. Veefly, is among one of these services that have helped many YouTubers reach their target audience and helped their channel and videos go viral without any stress. Such paid platforms are always an investment towards becoming the next highest-earning YouTuber.
So go and keep creating high-quality content using these tips and techniques and take your YouTube channel to new heights.