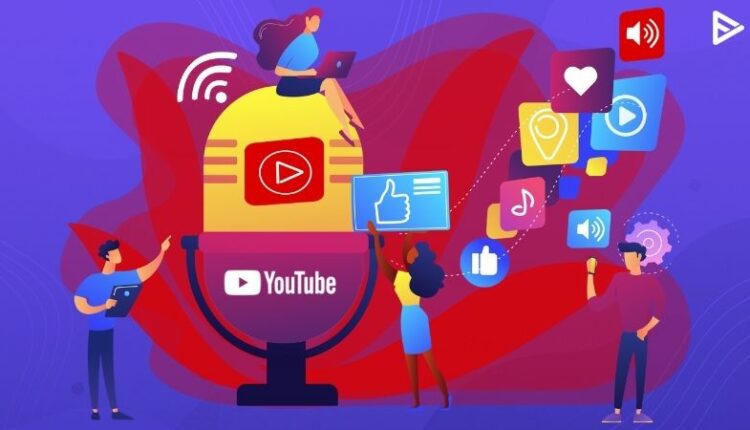 In November 2020, YouTube launched Audio Ads to encourage its users to listen to music and podcasts. YouTube ads play an essential role for brands and creators in terms of revenue through video marketing. YouTube Audio Ads helps advertisers explore a video platform to reach a larger audience by advancing audio content.
This is a unique opportunity to grab a lot of attention, increase brand awareness and reach through creative ads, and bring more people to listen to concerts and lectures. In this blog, we will explore all the possibilities related to YouTube Audio Ads, such as how they work, who's eligible, and how you can start your own YouTube Audio Ad Campaign.
How do YouTube Audio Ads work?
Although audio ads might have you thinking that it would appear as a blank screen, that's not the case. YouTube Audio Ads are similar to video ads with a static image or animation with a voice-over guiding the video.
In the Ad Manager, for audio ads, you will have to select the "Audio" option to target your line items and add audio creatives. With YouTube Audio Ads, your primary benefits are low-cost creatives, simple campaign setups, and additional reach to new inventory.
Audio ads can appear only on music or podcast content, unlike video ads that can be placed on playlists, channels, and any category. Currently, for your audio ads, here are the lineups you can choose from:
Podcasts
Audio music
Pop
Rock
Country
EDM
Hip hop & Rap
Many more targeting options for music lineups will soon be available on Google.
Here's an example of a YouTube audio ad with a simple animation display:
YouTube Audio Ads Eligibility
Since its launch, the following brands cannot run audio ads on their content:
Alcohol
Healthcare & medicine
Gambling
Sensitive verticals
Brands will also have to run Brand Lift surveys before becoming eligible for audio ads. Brand Lift lets you measure the direct impact of your YouTube ads after understanding consumer behavior throughout their journey. It gives you insights into metrics such as brand awareness, consideration, purchase intent, and brand interest through organic search.
How to start an Audio Ads Campaign on YouTube
To start an audio ad campaign:
Log in to your Google Ads Account.
Look for Video Campaigns and click on the + button.
Select New Campaign > Brand awareness and reach
Click on Video from campaign type > Audio from campaign subtype
Click on Continue, enter your bid and budget details.
Audio Ads Specifications:
The ad length should be less than 15 seconds.
The file size should not exceed 128 GB.
The resolution of the ad could be anywhere between 426 x 240 and 3840 x 2160 with an aspect ratio of 16:9.
Best practices for YouTube Audio Ads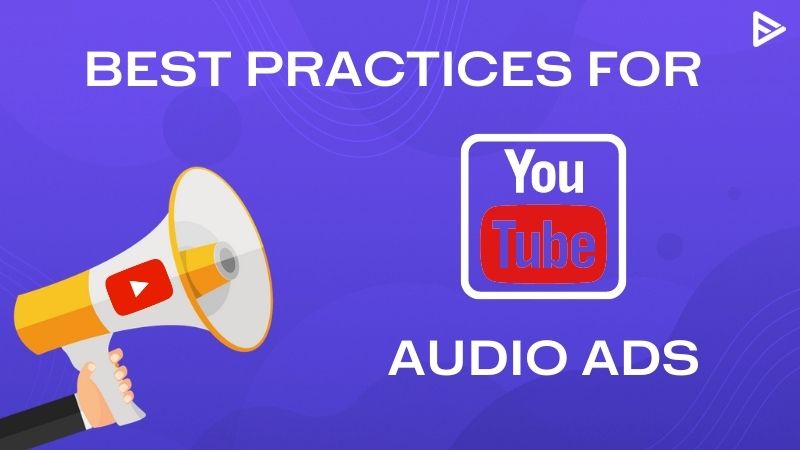 Here are some best practices you can follow for your Audio Ads to perform well on YouTube.
Keep your content interesting
Audio ads can only be placed on music and podcast content; you need to capture your audience's attention in just 15 seconds with the best content you can come up with.
Focus on the sound
Although the ad has an image or animation, the voice-over plays an important role and should hold your user's focus.
Set the tone and tempo
Give your ads a user-friendly tone to help your audience relate and engage with them. Many ads turn out to become more like a sales pitch; your audio ads need to stir away from that.
Keep your words short
Remember that you've got only 15 seconds, so your message needs to be short, crisp, and to the point. Google recommends using 40 words in your audio, so use this opportunity to come up with the best way to hook your audience.