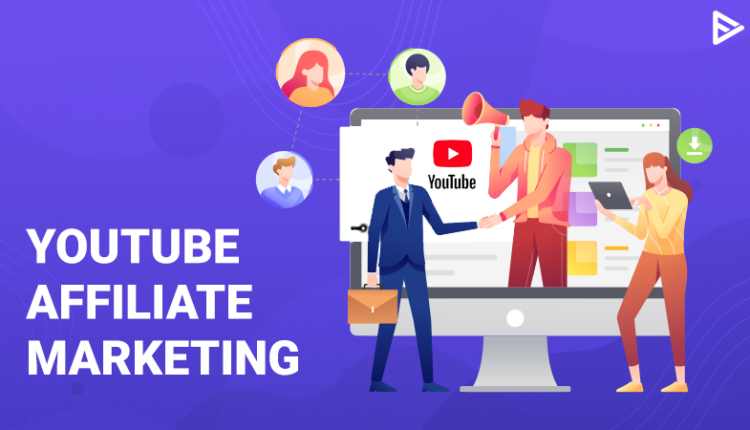 YouTube affiliate marketing is an easy way for YouTube content creators to monetize their videos.
Pick a product that you believe is useful for your viewers, and go ahead and create a video. Market that product on your channel, and make money. Here is how YouTube affiliate marketing gets you easy money.
What Is YouTube Affiliate Marketing?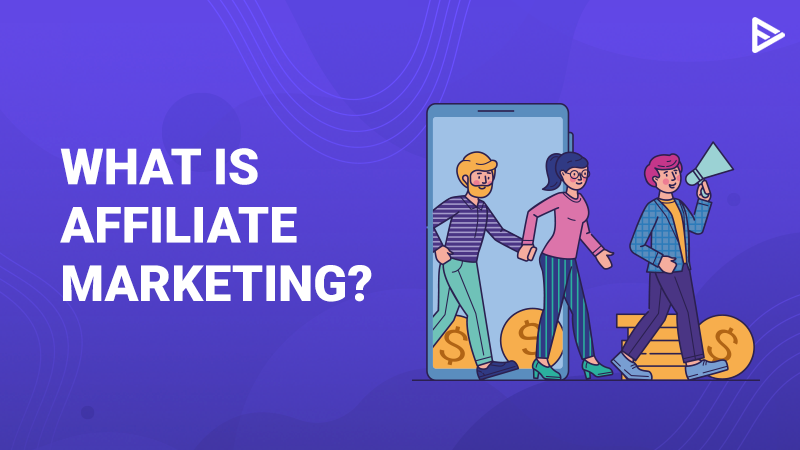 With Affiliate marketing, you can make money while you sleep. The idea behind the affiliate program is to promote other companies' products on your channel and earn a commission on every sale you make. It is a revenue-based income, a passive income without making any investment. You just have to tell your experience with the product. Hence, your loyal fans will buy the products.
Affiliate marketing means that you can choose a product and market it on your platform. Then, generate more sales for the merchant to earn a commission. You can start affiliate marketing on any platform, provided some rules may differ. So, let's talk about how you can become an affiliate marketer on YouTube. If you are still wondering how you can make extra money online via YouTube, then you are reading the right thing.
How Does Affiliate Marketing Work?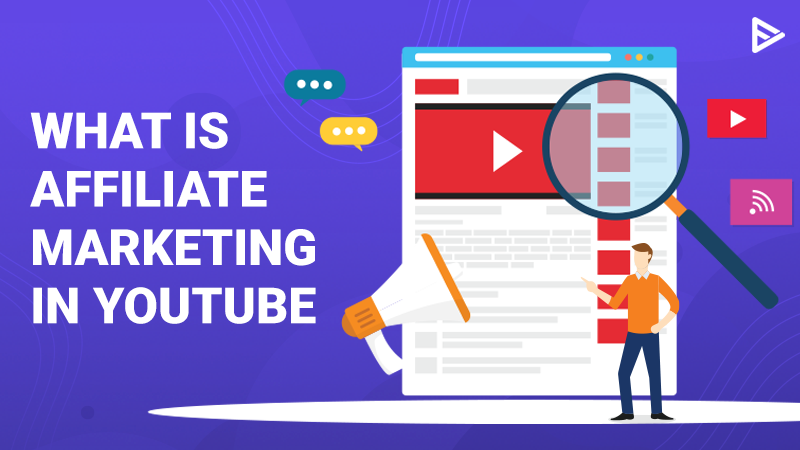 YouTube Affiliate marketing is a process of making money by creating videos and promoting. You leave an affiliate link in your video description, where the viewers can click and are redirected to the product website. You have to connect with the merchant to have a product on your platform to promote and earn.
Now, who is a merchant? A merchant is a person or a company whose products you choose to market. These merchants give you unique affiliate links so that your viewers can click on them and be redirected to the merchant's or product website to order.
With unique affiliate links, it becomes easy for the affiliate merchants to track who made the sales and who to direct payment to. Hence, if you ever question why to start YouTube affiliate marketing, then the following points will make it pretty clear why you must not let go of this opportunity.
How To Start YouTube Affiliate Marketing?
The first step to start YouTube affiliate marketing is joining the affiliate program through brands also by including links to your YouTube description. You are paid for the clicks your audience has made. With the growth of your business, you can unlock the additional features the program offers. But to join the program, you need to meet the requirements mentioned below.
Must have subscribers of more than 20,000
Joining the YPP requires fewer followers than an affiliate program.
Must be based in the USA.
Your channel should comply with YouTube's community guidelines.
Your channel shouldn't have any compliance with YouTube monetization policies.
Affiliate Programs That You Should Join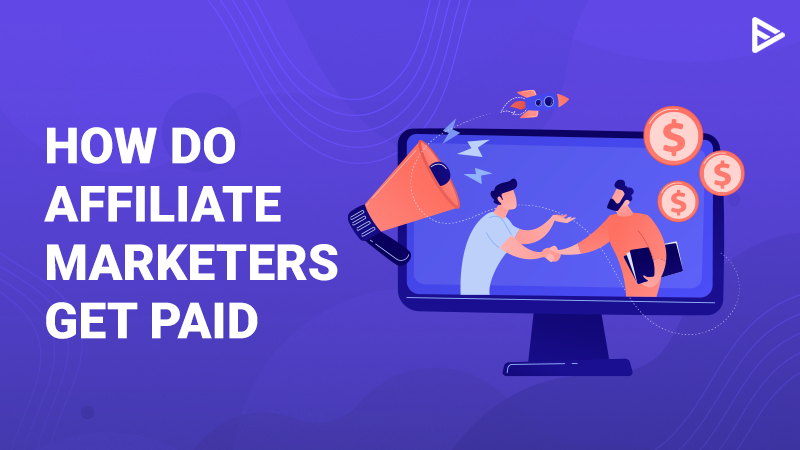 There are plenty of affiliate programs and networks that you can join and make easy money. Therefore, we have listed a few that we feel are good, but the best way to find a great one is through Google search and ratings. Here are a few which you could check out because we like to make your work simpler.
Veefly affiliate programs are created where every time a YouTuber starts a campaign with Veefly through your affiliate link, you will receive 15% of what they pay.
ShareASale is one of the most popular affiliate networks out there
Awin (Formerly Affiliate Window) is another popular affiliate network that gives you access to over 13,000 different merchants.
With Amazon Associates, you can earn a commission on pretty much anything sold at Amazon.com.
These were a few affiliate marketing networks that we recommend you go check out and get started.
Make Money On YouTube With Affiliate Marketing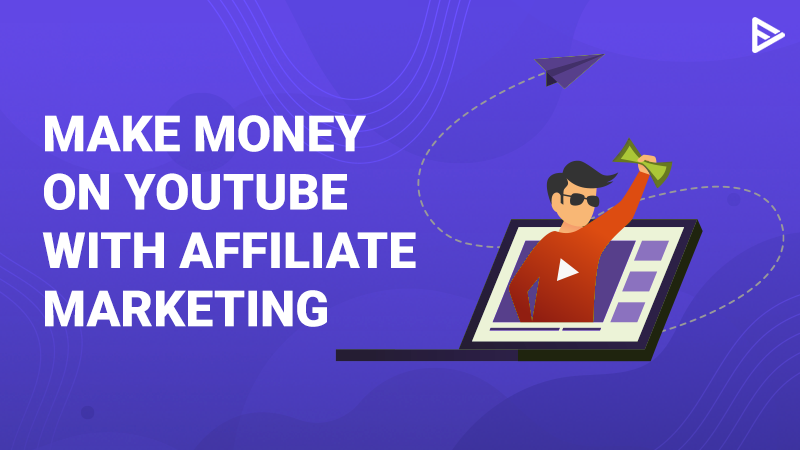 Affiliate marketing is an easy way for YouTube content creators to monetize their videos. You can be a business handler of a product. You are an influencer, and you have a great fan following, so it is easy for you to convince your loyal audience.
All you have to do is pick a product you think will interest your audience watching your video, and you feel that the product is helpful for them. These products must be related to the kind of content you create because that's the niche audience that follows you for your content. Therefore, the viewers take an interest in the products related to the niche.
For example, if you create skincare and makeup videos, you must choose a beauty or skincare product. Then start affiliate marketing because that is the kind of audience that follows you and will buy the products.
Your subscribers obviously take you seriously and follow your advice. If that is the case, then the products you recommend would have at least 40 clicks out of 100.
As soon as they click the affiliate link that you mention in the video description, that will direct them to the product page, and for every sale that's made using your unique affiliate link, you earn money for that. That's the dream, right? Now that you agree that becoming a YouTube affiliate marketer is just great, you must live this dream and start making money with YouTube affiliate marketing.
What Is High Ticket Affiliate Marketing?
High commission income on sale is called high ticket affiliate marketing. This kind of marketing is used to earn more on fewer sales. The commission that usually user get in high-ticket affiliate marketing is $100 or more per sale.
Frequently Asked Questions
Q1. What types of products or services can be promoted through YouTube Affiliate Marketing?
YouTube affiliate marketing is a type of marketing where you can use your YT channel to sell any product or service and earn a commission. But if you are looking for specific categories, here's the list of products and services you can promote.
Insurance products
Tours and activities
Digital courses
Baby care products
Virtual reality products
Home automation products
Electronics products.
Garments
Q2. Do I need to disclose that I'm using affiliate links in my YouTube videos?
Yes. According to FTC's guidelines, not disclosing that you use affiliate links in your video is considered illegal. You can simply mention in the video that the video contains affiliate links.
Q3. How can I maximize the success of YouTube Affiliate Marketing?
There are a few ways to maximize the success of YouTube affiliate marketing. Some of them are mentioned below.
Diversify your affiliate partners
Disclose affiliate links
Create a good relationship with your audience
Write product reviews and tutorials
Keep an eye on trending topics
Become a creator on Instagram.