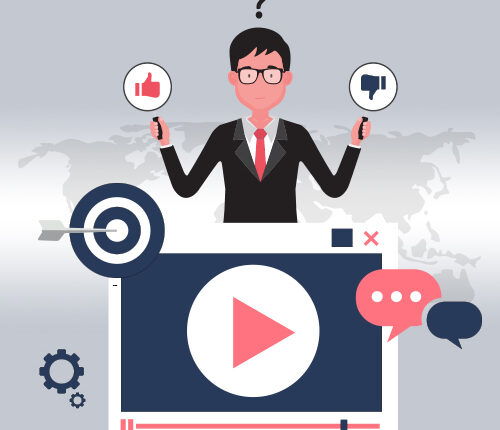 YouTube Affiliate Marketing is an easy way to earn money via promotion on YT. YouTube, the world's largest video-sharing platform, opens up a massive audience to share your content. But like everything, it has its challenges.
In this blog, we will discuss the disadvantages of YouTube Affiliate that you would come across. Also, we will talk about the advantages of YouTube Affiliate. These pros and cons will help you set up your own YouTube Affiliate and ensure you don't make any mistakes.
Read till the end to make the right decision before diving in.
What is YouTube Affiliate Marketing?

YouTube Affiliate Marketing is a way to make money online by promoting products and services through videos. Other than YouTube, you can share your content on other video-sharing platforms such as Facebook, Vimeo, Twitch, Daily Motion, etc.
So let's discuss the best advantages and significant disadvantages of YouTube Affiliate Marketing are.
Pros
Firstly, becoming a part of the YouTube affiliate marketing program gives you access to a large number of audience as YouTube is the world's second-largest search engine after Google. When it comes to streaming or watching videos, people always prefer YouTube, opening you to different types of audiences different from the demographics you had set before.
Secondly, you have the freedom to choose the product or service you want to promote rather than being forced to talk about something you don't resonate with. Additionally, you also have the freedom to use your creativity to promote the product in your way.
Lastly, YouTube provides stability compared to other platforms like Facebook that are subject to algorithm changes.
Cons
While most of us lead a busy life, it becomes challenging to develop new content every time. Managing your time becomes a very tedious task.
Bringing in more audience and driving in traffic needs dedicated time and a well-researched strategy. If you are new to this program and starting from scratch, building your audience to sell the products will be an uphill battle.
If a user doesn't buy the product after clicking on your YouTube affiliate link, you will lose the commission. There is no guarantee that you will earn the expected amount right away.
5 things that you must avoid in YouTube Affiliate Marketing

Don't promote a product you don't like or have a bad experience with. It will not only diminish your credibility but also drive your audience away.
Don't over advertise by bombarding your videos with ads and pop-ups. It's very distracting and decreases audience engagement.
Avoid advertising unrelated products that are not related to your niche—for example, advertising beauty products while promoting a gaming console.
Don't hide your affiliate arrangements. Let your fans know about the agreement to build more trust.
Beware of frauds trying to hijack your affiliate links and steal your commission.
Are you looking to save your time? Get an expert's help. At Veefly, we help you make your videos go viral on YouTube.

Conclusion
As we come to the end of the blog, here are some crucial details about Affiliate programs that you should know. You can read our Beginner's Guide to YouTube Affiliate Marketing to learn more about the latest Affiliate marketing strategies you can use.
Don't forget to share in the comments the challenges you think you might face while dealing with YT Affiliate Marketing.
YouTube Affiliate programs seem very confusing and tricky.
How much can you earn through these programs?
Are affiliate programs a source of steady income?
How do I drive more traffic to my videos?
Now that you have weighed all the pros and cons of YouTube affiliate marketing, you may have noticed that the pros outweigh the cons. Still, there are many things you must know about affiliate marketing and its programs. Stay tuned and keep an eye out to learn more about the tips and tricks related to affiliate marketing only at Veefly.com.