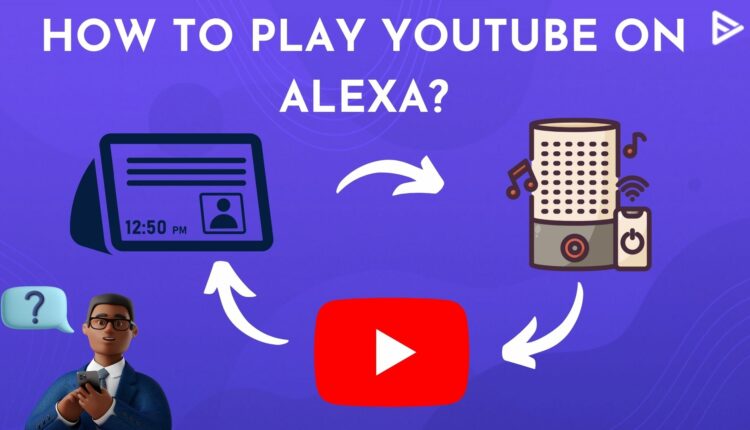 Since Amazon launched Alexa, it's become evident that people have enjoyed talking to her and other echo devices. Also, it has become very convenient for people to know or do things by just passing a command to Alexa. In the same way, you can easily play YouTube on Alexa by just using your words.
So, in today's article, let's see how you can play YT on Alexa without any hassles.
How Can You Play YouTube On Amazon Alexa Echo?
You cannot just start commanding Alexa to play YT. You must first set up your echo device and connect it to WiFi. Once that is done, you must pair it up with the Bluetooth device. Here's how you can do it:
Once your Echo device is ready, begin by saying, "Alexa Pair Bluetooth."
On your mobile drive, turn on Bluetooth and go to settings and then go to connected devices.
Tap on pair new device and look for your echo device.
Select the echo device to pair with, and once you are connected, you are all set!
Now on your mobile, open YouTube and start playing the video you want.
This method works successfully on every Amazon Alexa device. So, for example, if you have the Amazon Echo Show, you can use their inbuilt web browser Silk to play videos on YouTube.
How To Play YouTube Music On Alexa?
You can follow the same method mentioned above to play YouTube music on Alexa. You must just pair your mobile device and Echo using Bluetooth and open the YT Music app to play a song. Alexa works just like a Bluetooth speaker once paired with your device.
Frequently Asked Questions
Q1. Can You Play YouTube On Alexa Echo Dot?
You can now easily play YouTube on Alexa by converting it into a Bluetooth speaker. But first, you must connect your device and Alexa Echo Dot. Then, start playing the video on your mobile device.
Q2. How To Block YouTube On Alexa?
You can restrict the Echo or remove it from your paired devices to block YouTube on Alexa.
Q3. Will The Music Keep Playing on Alexa If I Turn Off my Mobile Screen?
If you have a premium subscription to YouTube Music, the music will keep playing on Alexa, but if you do not have a subscription, the music will stop playing. The same applies to YouTube.
Q4. Is It Safe To Play YouTube on Alexa?
Yes, it is entirely safe to play YouTube on Amazon Alexa. Furthermore, you do not have to enter any passwords while connecting with Alexa, so you do not need to worry about anything.
Conclusion
Now that you know how to play YouTube on Alexa, go ahead and have some fun. You can also prank your friends by playing scary sounds on Alexa and hiding it. Also, remember if you have not purchased the premium membership, Alexa will stop playing YouTube once you turn off your screen. Still, you can also play YouTube in the background without the premium subscription by using the desktop site on your device.