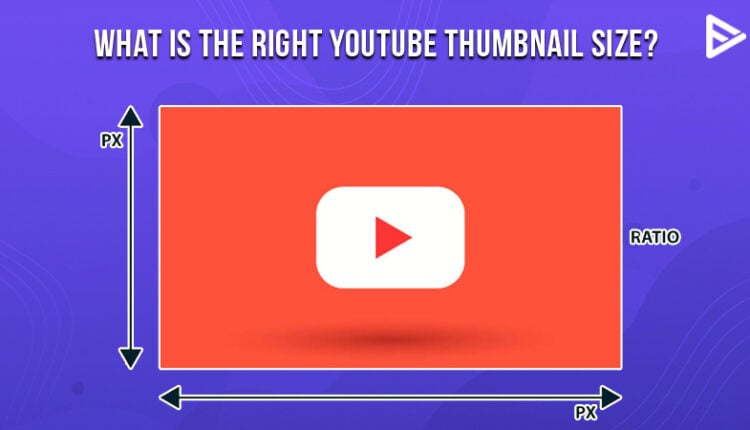 Using the perfect YouTube thumbnail size for your YT video can help you get more viewers on your channel. Hence, Optimizing your thumbnail images is a good strategy to attract new views on YouTube. 
Whether your YouTube thumbnail is clearly visible on mobile phones and big TV screens depends on the thumbnail size that you uploaded.  
What is the ideal YouTube Thumbnail Size?
According to Google, the ideal YouTube thumbnail size is 1280 pixels by 720 pixels.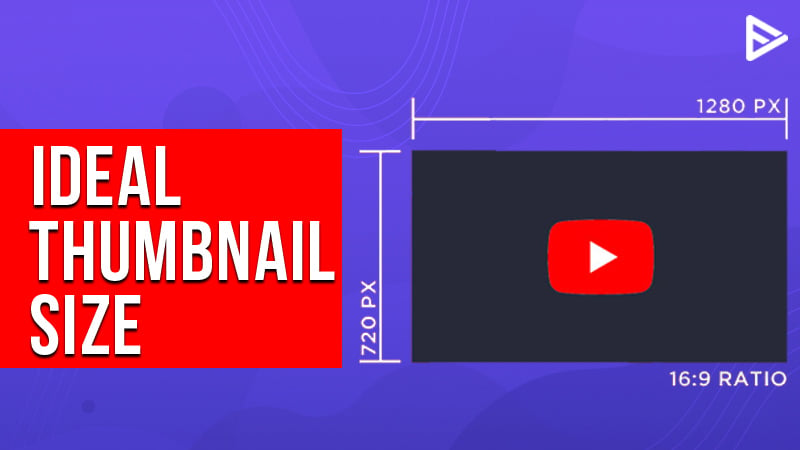 Just as the thumbnail size is important, there are a few other guidelines that are equally crucial if you want your video to rank organically. Before you start creating a thumbnail for your YouTube channel, make sure you follow the following YouTube guidelines:
The Thumbnail image dimensions use an aspect ratio of 16:9.
The Thumbnail Image for your YouTube video should be under 2MB.

The Image formats accepted are

JPG, GIF, or PNG

.

The thumbnail size is a minimum of

640

pixels wide.
How to Create YouTube Thumbnails that get views?
A thumbnail is the face of your YouTube videos. It gives you an additional opportunity to impress and entice your viewers. 
Use these thumbnail images strategically and it can bring thousands of new views for you. 
Neglect it and your video gets lost in the sea of unseen YouTube videos.
Checklist to Create YouTube Thumbnail that works
Include Human Faces in the thumbnails
If you are the face of your YouTube channel or brand, make sure your audience can see you in the thumbnail. Seeing a familiar face in the thumbnail creates a sense of familiarity and strengthens the bond with the viewer.

Example – You go to Neil Patel Channel because you trust him. He knows that and that is the reason you will find his face in almost all his thumbnail images.
Leverage the trust and popularity of your face!
We know how important it is to use the correct YouTube thumbnail size now but how can we forget the importance of the right words in that thumbnail?
You plan, strategize, shoot, edit and put so much effort into curating the best youtube video. But it all goes down the drain if viewers don't click on your thumbnail and watch it on YT. 
Writing an eye-catching title and including it in your thumbnail is a great way to get the viewer's attention.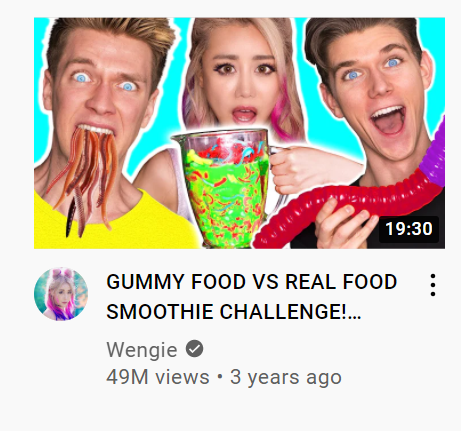 Viewers should understand what your video is about just by looking at your thumbnail. Like in the image above, we can easily understand what the video is about.
Avoid Misleading Images and Titles
No one likes clickbait. It's important to make sure your thumbnail shows what your YouTube video is actually about. 
Don't misguide your viewers by saying something and showing something else. It tarnishes the trust the viewers have in your brand. 
It also adversely affects your audience retention percentage as the viewers stop watching the video as soon as they realize they have been misled. 
 

Free tools to create YouTube Thumbnails

It's a misconception that you need to know Softwares like photoshop and illustrator to create good custom thumbnail images. There are ample tools available online that allow you to create perfect YouTube thumbnails without any special technical skills. 

Canva  Canva is a very popular graphic design tool. It provides a plethora of readily available templates that you can use to create your designs. 

This is completely free to use. It has a full library of stickers, elements, images, fonts, and designs that you can easily use to create YouTube thumbnails.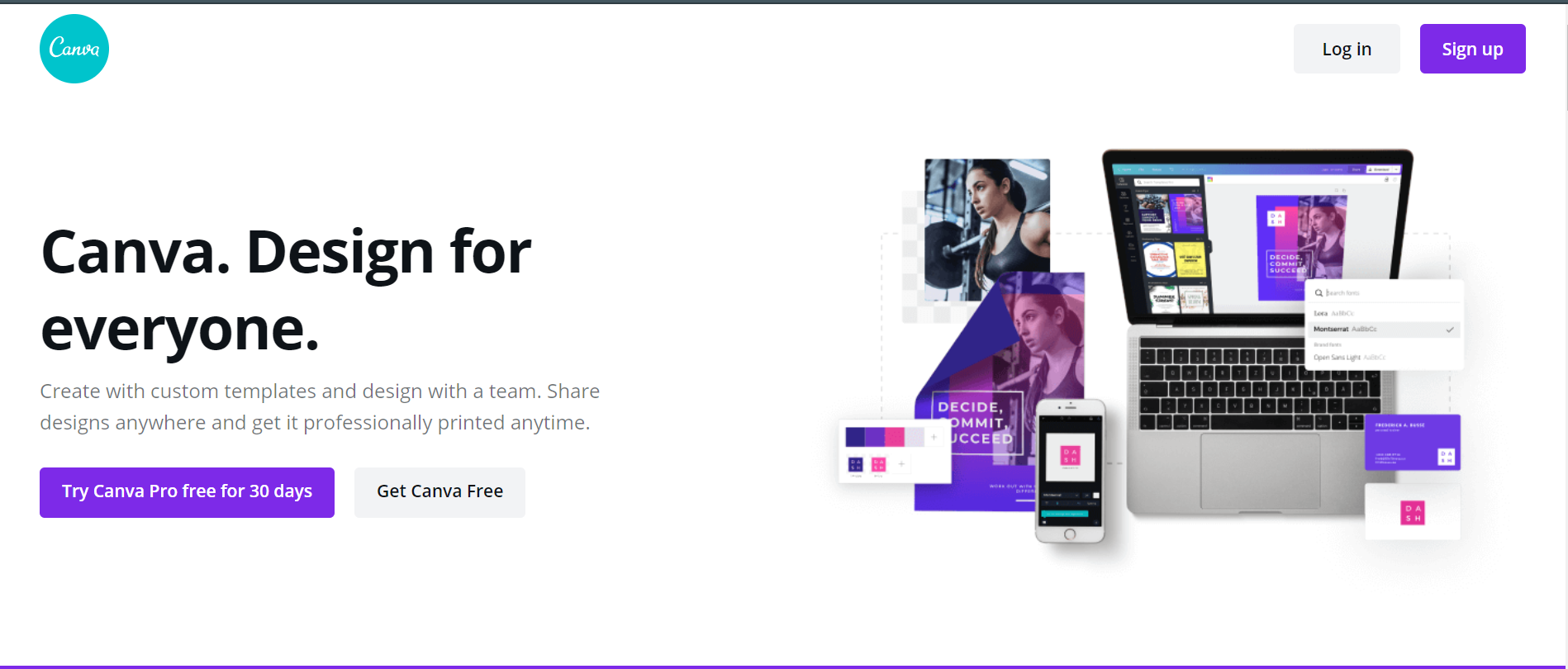 FotoJet-Lazy birds will prefer Fotojet over Canva as you can use this online tool without having to register.  
It also provides most of the features like Canva for free. 

Its paid version is 6.99$ per month with premium features.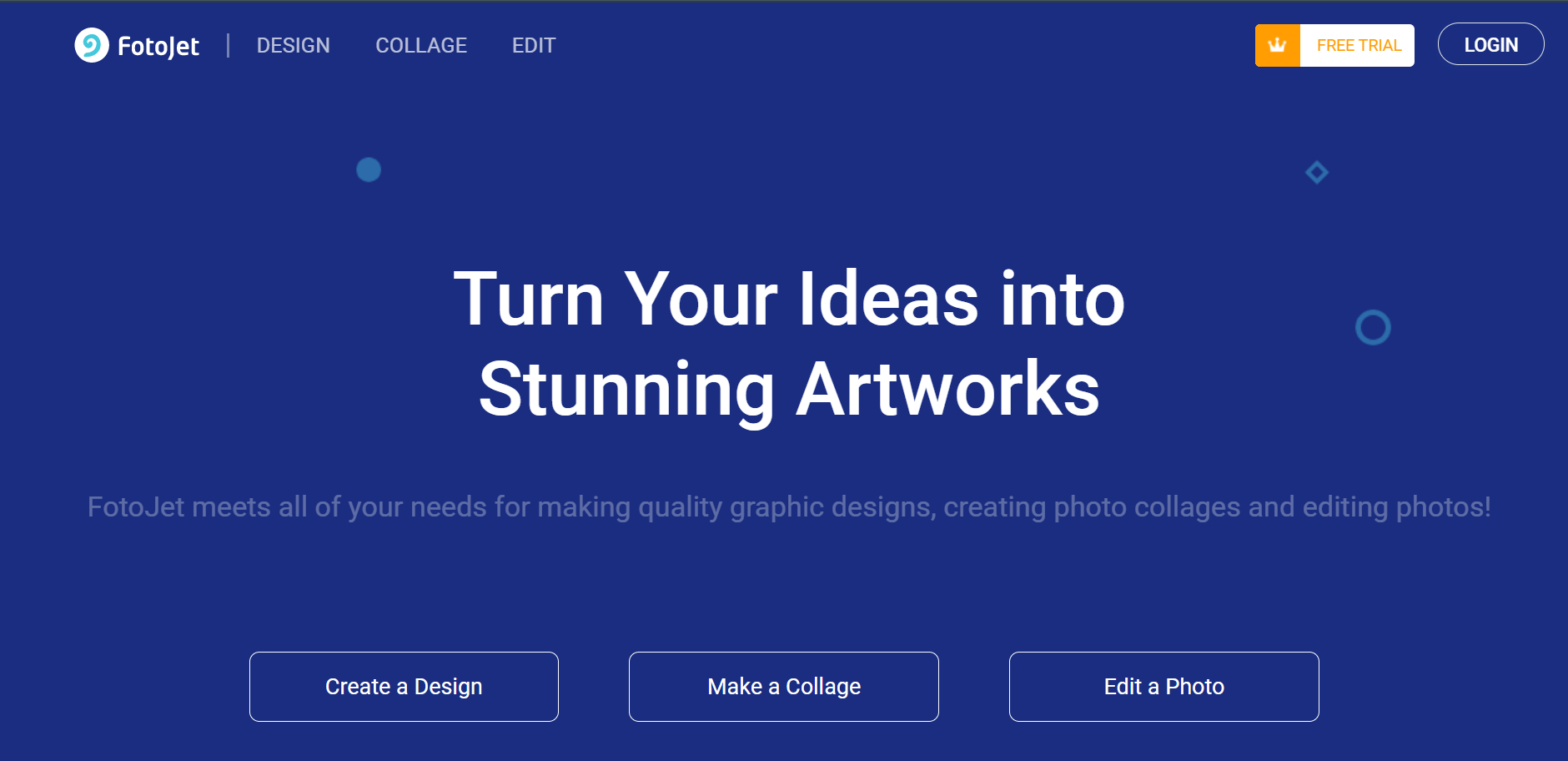 Pixlr-Pixlr is one of the most popular photo editors online for free. 
It has earned its fame by being a lightweight app with most of the features of professional editing tools and functionalities.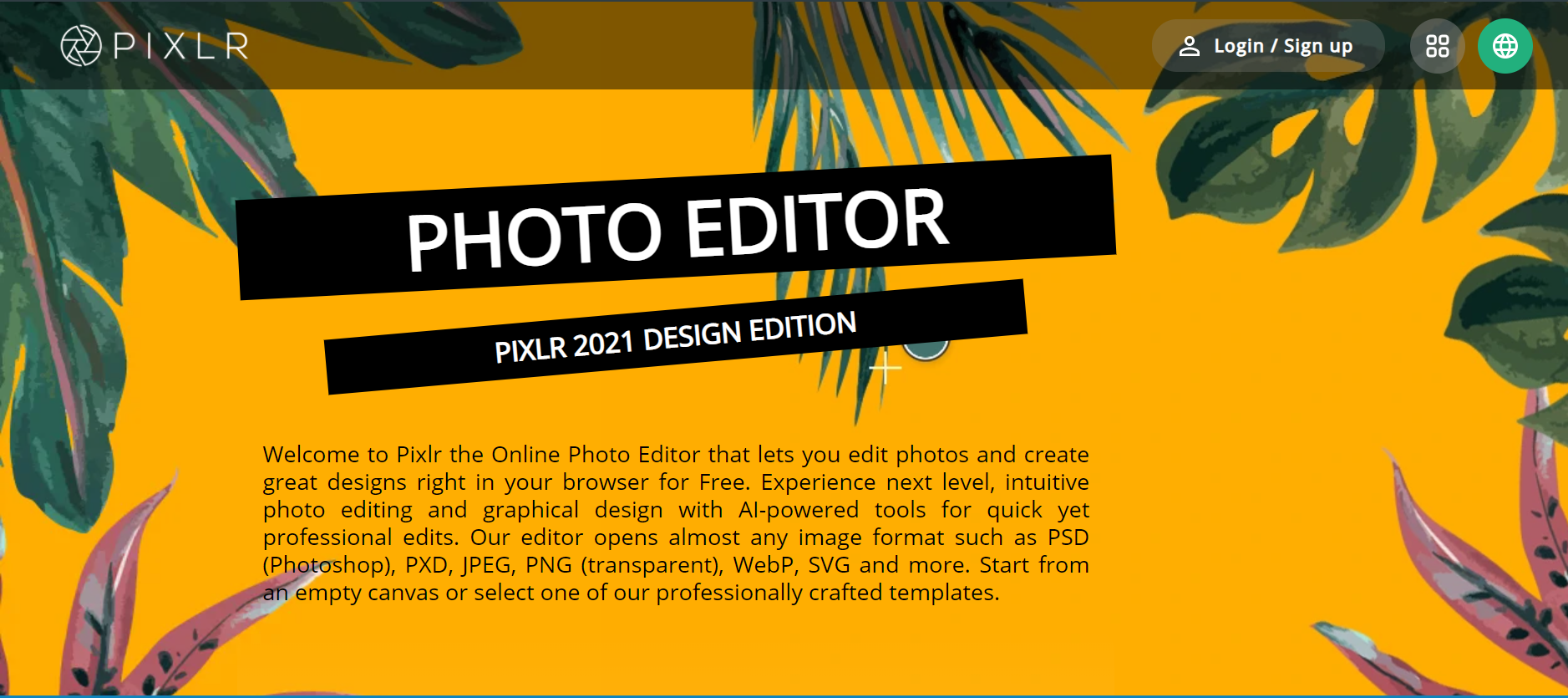 People with no experience in editing can use this app easily and create YouTube thumbnail images with a professional touch. 
Try it yourself! 
How to upload Thumbnails on YouTube?
YouTube auto-generated thumbnail by taking stills from your YouTube video. But as we have already seen how important it is to create your custom thumbnail image, let's see how to upload it to your YouTube video:
Sign in to your

YouTube Studio

.

Select

Content

, from the left menu,.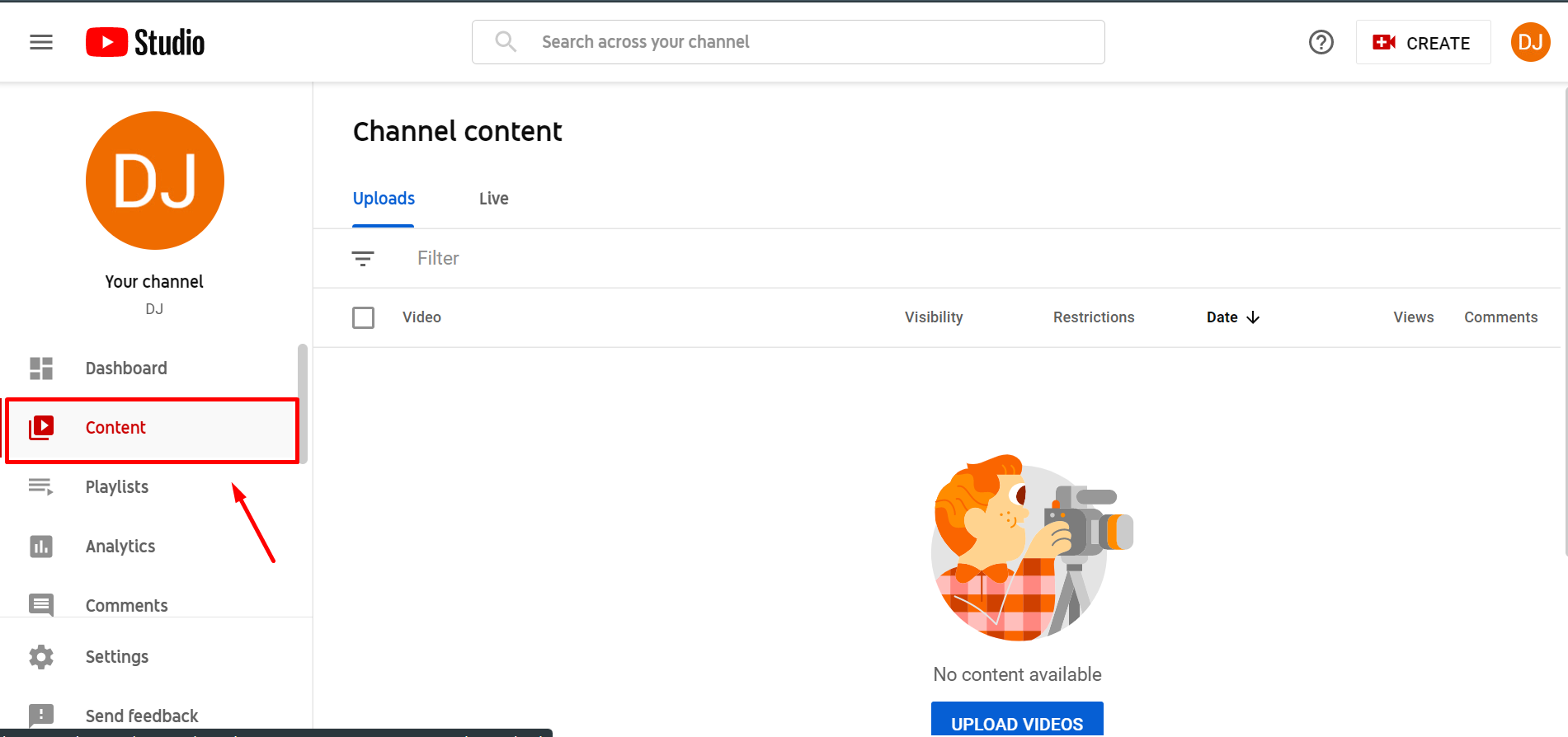 3. Select a video by clicking its thumbnail.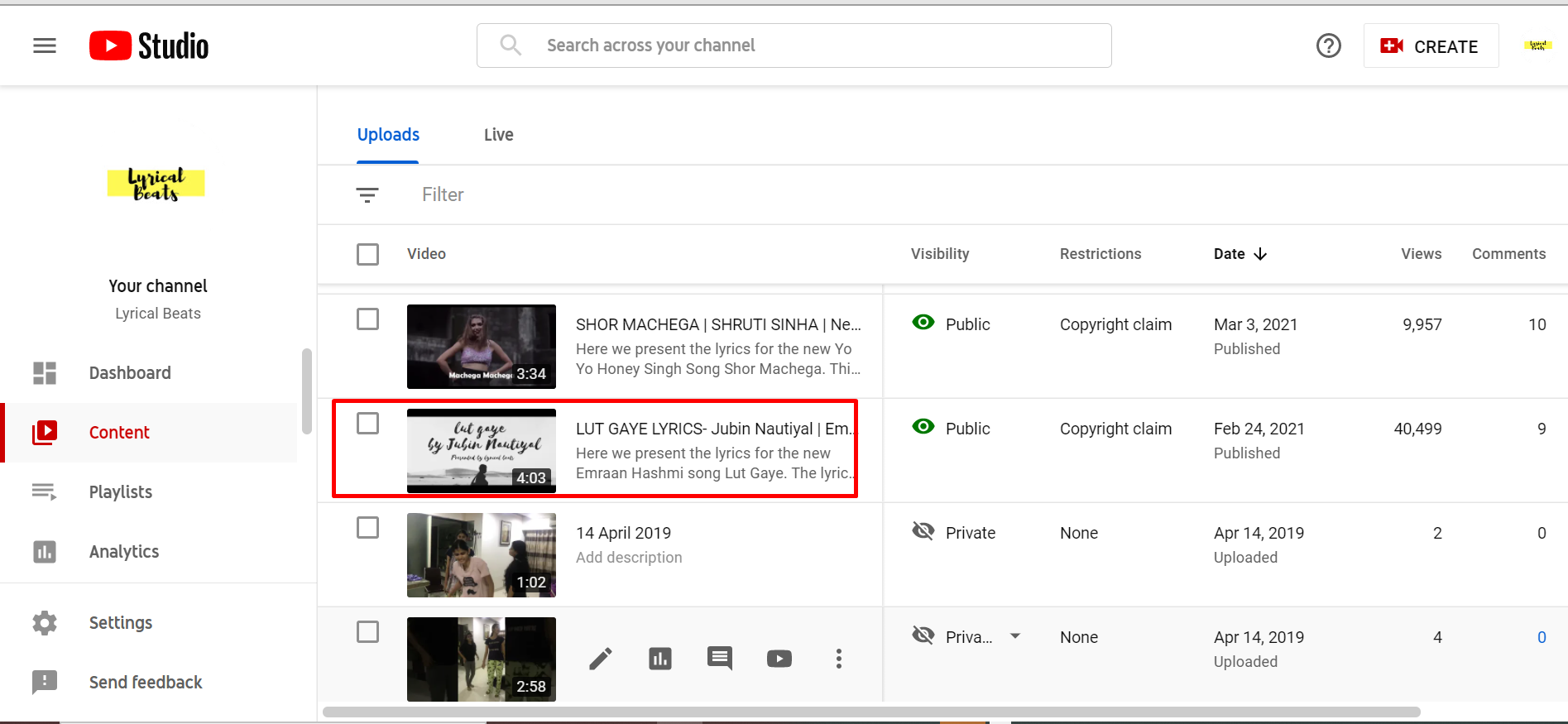 4. Scroll down, Under "Thumbnail", select Upload thumbnail.

5. Upload the file you'd like to use as your custom thumbnail.
6. Select Save.
Conclusion
An optimized thumbnail is sure to help you get thousands of new views for your YouTube video. But it takes time to get your channel discovered with just organic promotion.
A combination of organic and paid views can help multiply your views in a short period of time. 
Check out veefly to get plenty of new and real views for your YouTube videos. 
But even with Veefly, you have to make sure your YouTube thumbnail size and image quality are optimized.