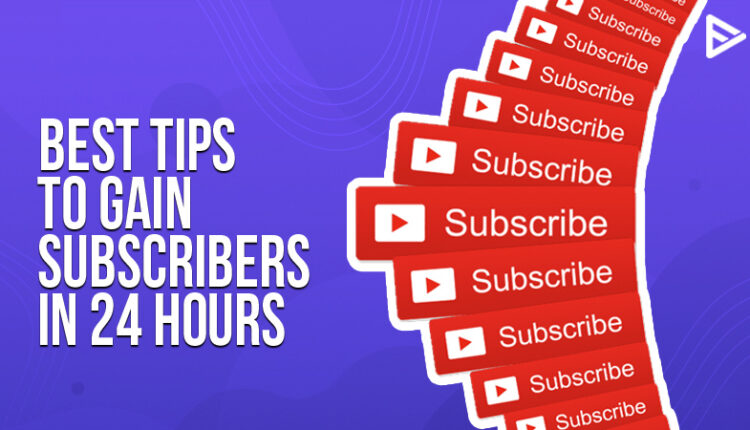 If you are a beginner, you would want more subscribers on your YouTube channel. Even if the competition is increasing on the platform over time, it shouldn't stop you from growing your YouTube channel. Well… to grow or monetize your channel, you need to be a part of the YouTube Partner Program. According to YPP, you need to have a minimum of 1000 subscribers. To get subscribers on your YouTube channel, you need to post quality content consistently. Attracting viewers and converting them into subscribers is a long procedure. Today, we will discuss the tips and techniques for 24-hour subscriber gain.
Best tips for 24-hour subscriber gain
Follow these tips and techniques to grow your YouTube channel and gain more subscribers:
Include a branding watermark in your videos
As you know, YouTube's logo itself is a brand. You can add this logo to your video. When your viewers click on the watermark, they direct subscribe to your YouTube channel. Isn't that an interesting way to increase your subscribers? If your viewer is your subscriber already and clicks on the watermark, it will lead them to the list of videos that you have uploaded on your YouTube channel.
Promote your videos on social media
No doubt, social media is the best to give a shout-out and promote YouTube videos. You can ask your friends and followers on social media to subscribe to your YouTube channel. Ask them to promote your YouTube videos and share them on their social media handles.
Optimize your channel and video description
Youtube is the second largest search engine and is owned by the best search engine, Google. To top the search results on YouTube, you need to optimize your channel description. Include keywords in your channel description so that your channel pops up in the search bar whenever viewers search for similar videos. For example, if you have a fitness channel, include keywords in your channel description that are related to health and fitness.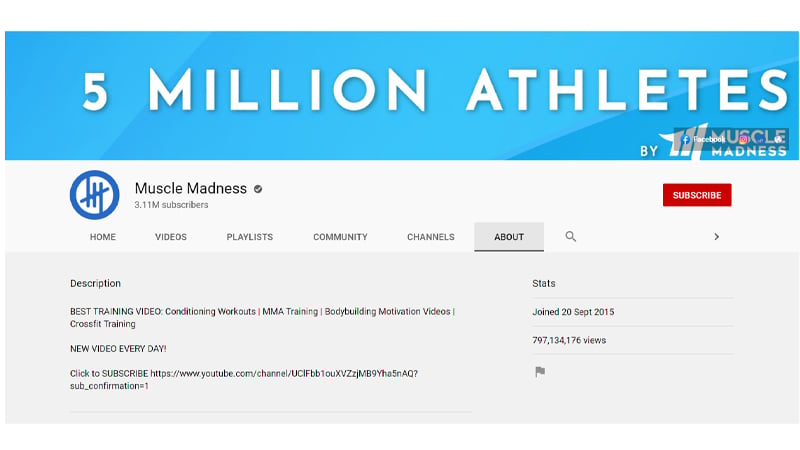 Upload long videos
Before, YouTube's algorithm used to only suggest videos to its users on the basis of views your videos received. But now, watch time is one factor of the YouTube algorithm. Watch time means the duration your videos were viewed by the viewer. If you upload short videos, the watch time on your videos will also be short. Hence, I suggest uploading videos of more than 10 minutes of duration.
Engage with your subscribers
You need to know what interests your subscribers. If they are investing their time to watch your videos, you need to provide quality content to your subscribers. Keep engaging with your subscribers either by conducting live streams or in the comment section. This will keep your subscribers hooked to your channel.
Collaborate with other YouTube creators
One of the best ways of getting subscribers to your YouTube channel is by collaborating with other YouTube creators. You can ask their subscribers to subscribe to your channel as well.
Conclusion
These tips and techniques will surely help you to gain subscribers to your YouTube channel. You cannot expect an increase in your subscribers overnight. You need to be patient and constantly upload trendy content to grow your YouTube channel. We at Veefly provide the best 24-hour subscriber gain plan.
Frequently Asked Questions
Q1. How to get 1,000 subscribers per day?
24-hour subscriber gain is quite challenging for a beginner. But you can get more than 1k subscribers with one viral video. YT shorts is the best YouTube feature you can use to viral your videos. Here are some of the tips to create a viral YouTube short. 
Create short, compelling videos.
Publish new videos regularly.
Walk through with trends. 
Optimize your shorts and videos.
Use YouTube analytics to see the performance.
Q2. What are the 4 ways to gain subscribers?
The best four ways to gain subscribers are creating a video playlist, publishing long videos, replying to each comment, promote the video on your end screen.
Q3. How much is 4000 watch hours?
4000 watch hours on YouTube means 240,000 minutes. However, the platform has now reduced the YouTube monetization requirement to 3000 watch hours.
Q4. Can I buy YouTube subscribers?
You can buy YouTube subscribers if you can't gain 24-hour subscribers. Many YouTube promotion services like VeeFly are available online, which promotes your videos through Google ads and provide you legitimate views and subscribers.