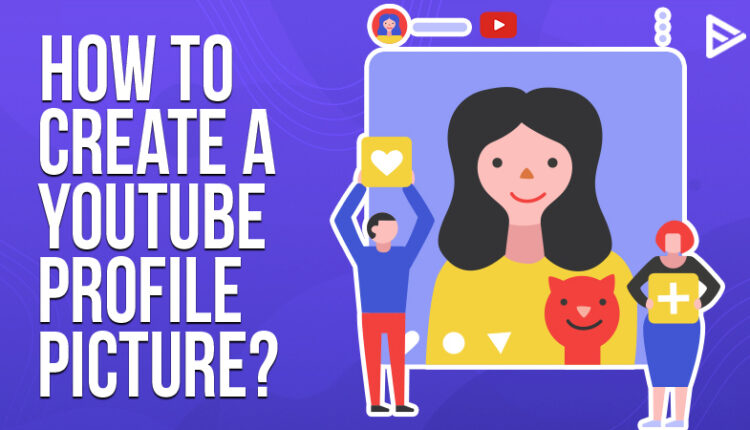 As you know YouTube is the best video-sharing platform with over 500 hours of video uploaded every hour! In 37 million YouTube channels, how will you make your channel stand out? If you're a YouTuber already, you know how tough the competition has become! In a constant effort to stand out of the race, you need to keep your content unique. With the growing competition, YouTube's algorithm has started considering other factors as well including the watch time on your YouTube videos and your viewers' engagement. Well… your profile picture plays an important part in making your YouTube channel unique. In today's blog let's discuss how to create your YouTube profile picture.
Tips to Create a Unique YouTube Profile Picture
The image that appears beside your YouTube channel name and below your channel banner is known as your profile picture. Follow these tips to create your YouTube Profile Picture:
Create a brand
As you know, your YouTube Profile Picture is a visual representation of what your YouTube Channel is about. Therefore, you need to have an image that represents your YouTube channel's genre. For eg if you have a fitness channel, include icons that represent health and fitness.
Select the right color
Choose colors wisely. If you want to use your own picture as your profile picture, use a contrasting background. Your picture should be clear and bright. Select a color that contrasts with your channel banner as well. Do not use mismatched colors.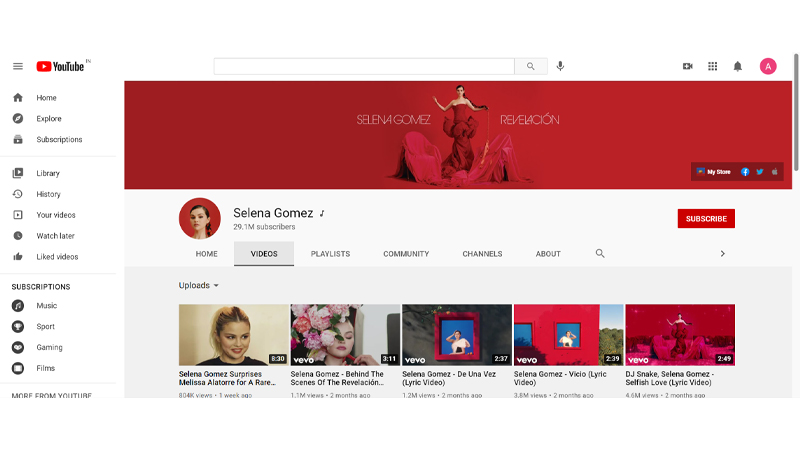 Fonts
In case, you want to include your name or your channel name in the profile picture you need to use an easily readable font. Avoid using cursive fonts. Also, your font shouldn't mix up with the background color. Use contrasting colors for your font.
Size
You need to maintain the size of your profile picture. Also, your channel banner, thumbnail should be in the sizes mentioned by YouTube:
YouTube Profile Picture should be 800×800 pixels
Channel banner should be 2560 x 1440 pixels
YouTube Thumbnail should be 1280 x 720 pixels
You can use these tools that will help you to create your YouTube Profile Picture:
Steps to create a YouTube Profile Picture
To upload your Youtube profile picture follow these below steps:
Login to YouTube
On your upper right corner, select your profile icon
Select YouTube Studio
Select 'Customization'
From 'Layout', 'Branding, and 'basic info' select  'Branding'
It allows you to upload your profile picture, channel banner, and video watermark.
Select 'Picture'
Click on 'Upload'.
Select the image that you want to use as your YouTube Profile picture
It allows you to adjust the image in the circle. Click on 'done'.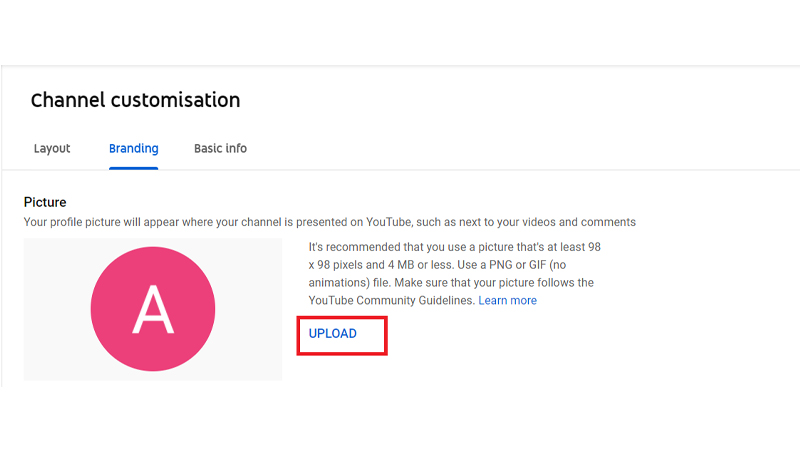 Yay! We've uploaded your profile picture! But remember, you can upload a picture below 4MB.
Concluding thoughts
To learn more tips to create a perfect size profile picture on YouTube read our guide. Also, read how to create a YouTube channel banner.