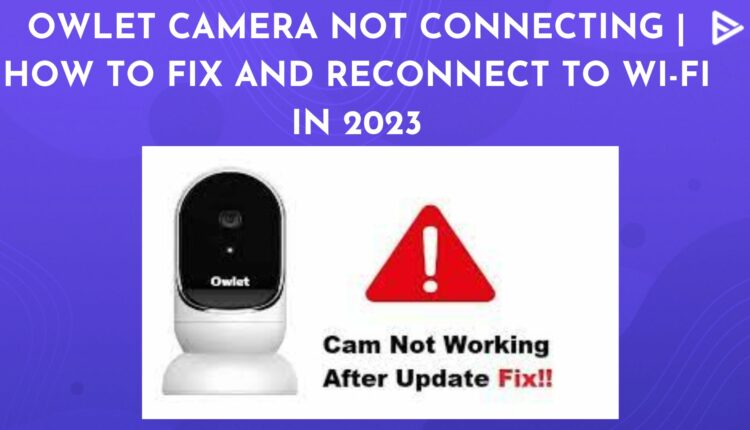 Is your Owlet Camera not Connecting? Are you worried about your baby's safety? Are you experiencing problems with the Camera, Live Reading, Smart Sock, base station connection, app launching, or crashing? We will show you how to resolve such concerns if your Owlet camera not connecting to wifi.
What Is Owlet Camera and What Is It Used For?
Owlet's well-known infant care monitoring tools, such as the Owlet Monitor Duo, Owlet Camera, and Smart Socks, are used to monitor your baby's heart rate, oxygen levels, and other vital signs.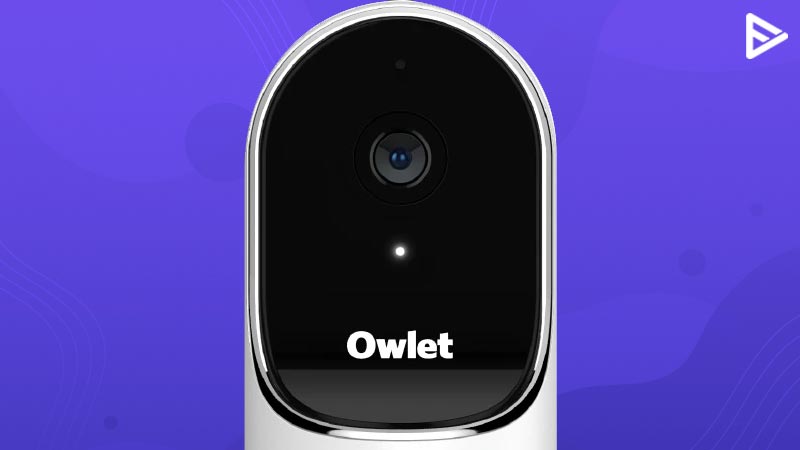 Parents can basically see and hear the baby from anywhere. With Owlet App, you can stream video from the baby monitor on iOS and Android devices. It also supports the night vision feature.
What Are The Features Of Owlet Camera?
Owlet baby cams monitor have the best software for top-quality video streaming. If you are a very busy parent, you should check out this product and its spectacular good quality monitoring. You need to use good quality WIFI or highspeed WIFI to achieve better performance and speed while using these intelligent gadgets of the owlet app.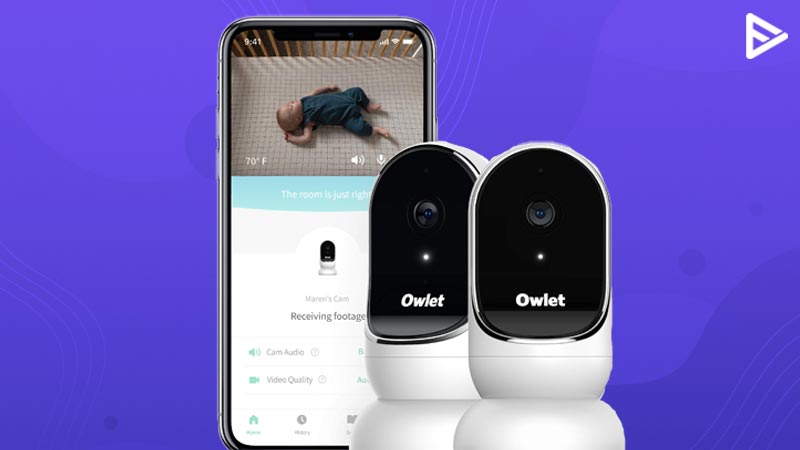 What Are The Reasons Of Your Owlet Camera Not Working?
Off lately, many users have started complaining about the baby monitor. Unfortunately, these problems have begun in both Android and iOS devices. Some of the reasons are:
This isn't working with the Baby cam or the Smart sock.
Unable to connect to the WiFi network.
App crashes when tried to open it.
Unable to communicate with the base station.
Loading for a long time.
Server failures and other network-related difficulties are present.
How To Fix If Your Owlet Camera Not Working?
If your baby cam monitor is After listing all the reasons, if for any case, you are facing similar issues, please try and do the following:
Check The Baby Cam's Battery
Sometimes the connection may get disconnected due to the device's low battery. Ensure the battery is charged at all times.
Force Close The Owlet App And Relaunch.
Check WIFI Speed
Please double-check that your 2.4GHz WiFi network sends a wireless signal to the internet.
Connect your smartphone or tablet to the 2.4GHz band.
Internet Speed Test
Use your mobile device's web browser to do a speed test.
The number of  Mbps that may be downloaded must be greater than 2.0.
To work correctly, the Cam requires 2.0 Mbps of internet speed. This isn't anything that can be shared with other devices. Take it into consideration and install a separate router in your baby's room.
Use Latest Software
Make sure you're using the most recent version of Owlet.
Check for updates in the Google Play/App Store.
Automatic updates should be enabled in your mobile device's settings.
Pay Attention To Cam's Firmware
Make sure the firmware on your camera is up to date.
If an update is available, an orange bar will appear on the app's main screen.
This firmware version may not be correct if WiFi is turned off, especially after a recent upgrade.
Uninstall And Reinstall
If your app keeps asking you to search for the base station every time you open it, simply disconnect the Owlet and plug it back in after 3-4 minutes. Also, delete the Owlet app from your Android or iOS devices and try reinstalling devices one at a time to resolve these difficulties.
Conclusion
We hope you enjoyed this tutorial on how to reconnect your Owlet to the internet and how to fix the owlet camera not working correctly.
Frequently Asked Questions
Q.1 How do I reset my owlet camera?
Answer: To factory reset the camera, press and hold the back button for 15 seconds or until the status light goes out and you hear Resetting. Please wait. After a factory reset, the Cam will enter pairing mode, as indicated by the blinking red and blue light and an audio sound Ready to pair.
Q. 2 Is the owlet camera always on?
Answer: Yes, you are free to use it how you see fit. A parent can hear or listen to their child at any time during the day.
Q.3 Why is my Owlet camera black and white?
Answer: That is because of the night vision mode. The camera uses LED infrared to capture black and white images during the night.
Q.4 Why is my Owlet camera so delayed?
Answer: The download and upload speed required to stream from this baby cam need more than 2.0Mbps. That is why it may lag or seem blurry for a couple of minutes.