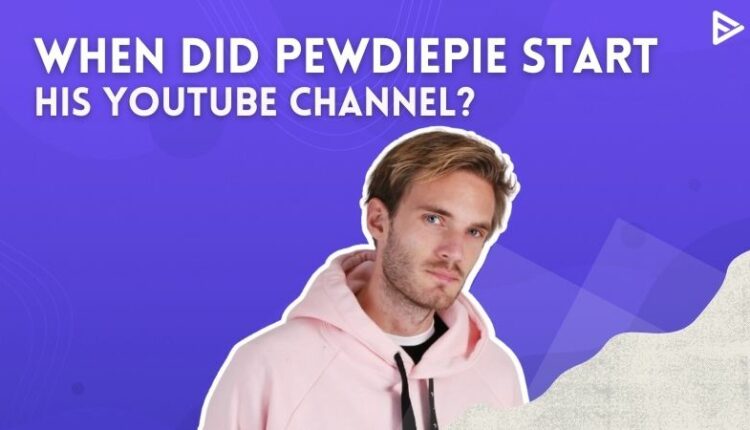 Ever wondered when did PewDiepie start YouTube channel. From selling hot dogs to becoming the most subscribed individual creator on YouTube, the success story of PewDiePie is one of talent, perseverance, and the high-octane power of YouTube.
Let's find out when did Pewdiepie start YouTube and embarked on this surreal journey of YouTube fame.
When Did PewDiePie Start YouTube Channel?
Felix started his first YouTube channel, "PewDie" in December of 2006 when he was in college and trying to make ends meet. Although his parents were well-to-do, PewDiePie was cut off financially after he dropped out of college, forcing him to work 2 jobs by the day and create gaming videos for YouTube on the side.
He always said that YouTube at that point was just a hobby and nothing more. His genuine charm and humor initially helped him grow his channel, but unfortunately, he lost the password to his budding Yt channel.
But that didn't stop him from doing what he had grown to love; he created another YouTube channel named PewDiePie in 2010.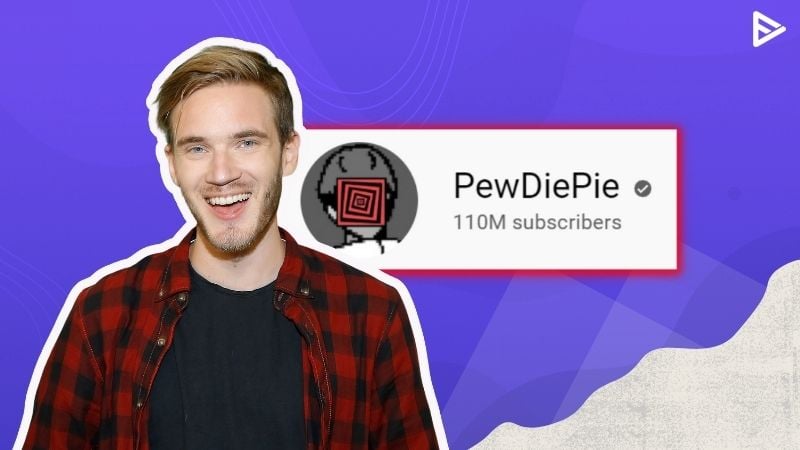 What does PewDiePie mean?
Pew stands for the noise lasers make, die well, it just means death, and pie signifies his fondness for his favorite dessert. Over the years, the name Pewdiepie has grown into a colossal brand that companies are dying to align with themselves.
PewDiePie's real name is Felix Arvid Ulf Kjellberg. However, people recognize him as PewDiePie all over the world.
YouTube Career
Pewdiepie's channel soared with his Let's play videos, where he recorded his humorous over the top reactions to in-game events. His channel continued to grow exponentially over the years, but he never had a single viral video to which we can catapult his success. His journey to success has been gradual, building a little with every video.
In 2012, he expanded his content from just gaming videos to a vlog series titled Fridays with PewDiePie. Needless to say, his subscribers kept multiplying.
When did PewDiePie reach 10,00,000 Subscribers?
In 2012, Pewdiepie reached 1 million subscribers, and his channel has soared ever since. In August 2013, Pewdiepie surpassed Smosh to become the most subscribed YouTuber. As his channel grew, so did the multitude of his content.
Currently, PewDiePie is one of the only two YouTube channels to reach a 100 million subscriber milestone.
Conclusion
From brand deals to a cabinet full of YouTube play buttons, PewDiePie has come a long way from selling his Photoshop artwork.
Now that you know when did PewDiePie start YouTube, it's time you leave all doubts and excuses behind and start pursuing your dream to be a YouTuber.
Frequently Asked Questions
How old was Pewdiepie when he started YouTube?
Felix, or "Pewdiepie" was 17 years old college student when he started his first YouTube channel in 2006.
Who hit 50 million subscribers first?
PewDiePie won the first YouTube custom ruby Play Button for hitting 50 Million YouTube subscribers.
Is PewDiePie gone?
No, he is active on his YouTube channel as of November 2021. However, in a video titled "It's been real, but I'm out," released in January 2021, Pewdiepie announced that he will be taking a break from YouTube. He didn't specify how long he will be missing from YouTube, but it was disheartening news for his fans all over the world then.
Are PewDiePie and Marzia still married?
PewDiePie and Marzia got married in August 2019 and are still a couple.
How old is PewDiePie?
Pewdiepie is 33 years old, and his birthday is on 24 October 1989.