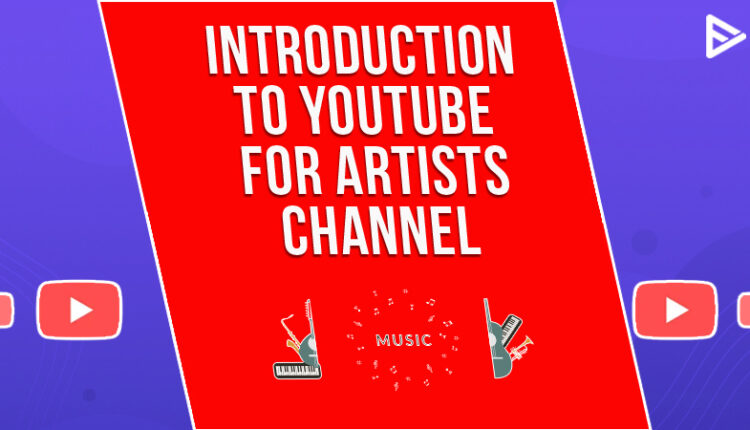 YouTube for artists channel is a platform to put all artists' music content across YouTube in one dedicated channel. Have you ever wondered how other musicians receive those musical notes you see on their YouTube channels? Did you discover that just now? Of course, but you see, there is more to it. For example, that single verification mark can give a music channel access to many features and benefits to help you promote their videos. Which music artist would not want that, right? So first, let us start by telling you what do you mean by YouTube for artists?
What is YouTube for Artists?
It is a free platform offered by YouTube that enables artists to make the most of YouTube. The portal provides instructions for obtaining an Official Artist Channel and statistics and resources for promoting your music and artist's image.
YouTube is changing its approach to how it manages its music and video channels. For example, the Official artist channel features a music note next to their name, similar to how you see a blue tick on Instagram. It is a way for everyone to know that your music channel is legit and verified.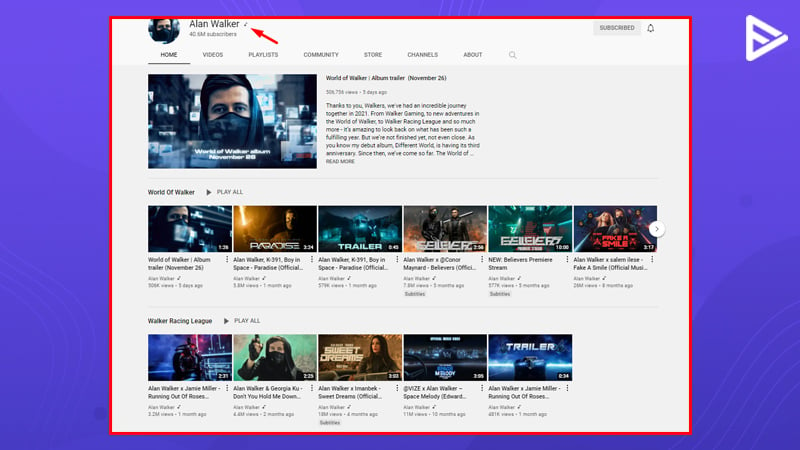 Many YouTube music for artists channels have already been verified and given the music note, as you may have noticed.
What Is An Official Artist Channel?
An Official Artist Channel on YouTube is a channel that collects all of an artist's songs in one place. On YouTube, it serves as the artist's official representation. This makes it easy for artists to maintain their music on the platform, and it provides fans with a single location to listen to their favorite artists' music. The official artist channels contain a musical note after the artist's name.
So, how do you go about it? Do not fret. We have got you covered. This guide will cover setting up YT for artists' channels and sharing the benefits in detail.
YouTube For Artist: Setting up and Optimizing The Channel
There are two prerequisites for creating an official artist channel.
Make sure you own and operate the channel that you are making requests.
You must have at least three releases on your YouTube platform- official music video, lyrics video, and creative video.
Once you meet all the above requirements, you can email requesting an upgrade to the official artist channel. The entire process generally takes 2-4 weeks post that you can start earning through YouTube ads for artists. 
Also, be sure to submit your artist name and links to your owned and operated channel name in the email.
What are the Benefits of YouTube Music for Artists?
All Your Music and Videos In One Place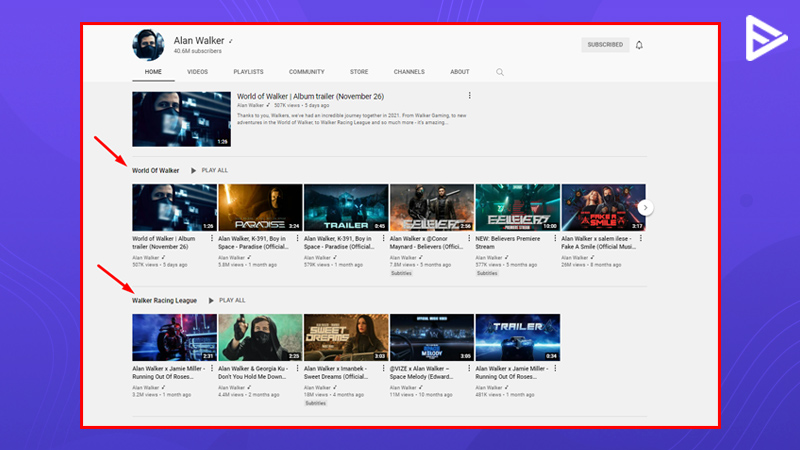 YouTube will divide your discography into albums and create a new playlist for all of your official music videos. These two areas will be locked and uneditable; however, you can arrange the rest of your channel's page as you see fit. Thus, it becomes more accessible for the fans to find new releases and learn about your old albums.
Improve Your Discoverability
Apart from the music note, Official Artist Channels will assist you in becoming more accessible. When your fans search for you on YouTube, your watch card on the right side of the screen will take them to your channel.
Press Kit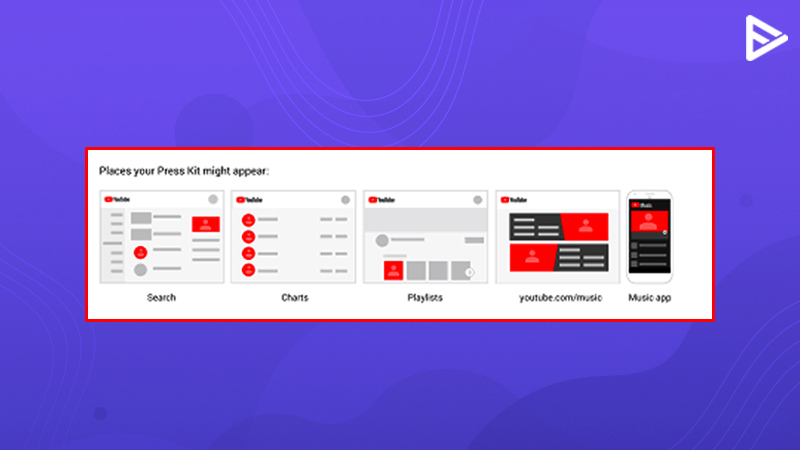 The Press Kit function on YouTube allows you to upload photos that will appear in Google search, YouTube search, YouTube music charts, the YouTube Music app, and other places. A press kit is handy for artists. It maintains YouTube music for artists entire collection of their albums, new releases of music, and videos.
Analytics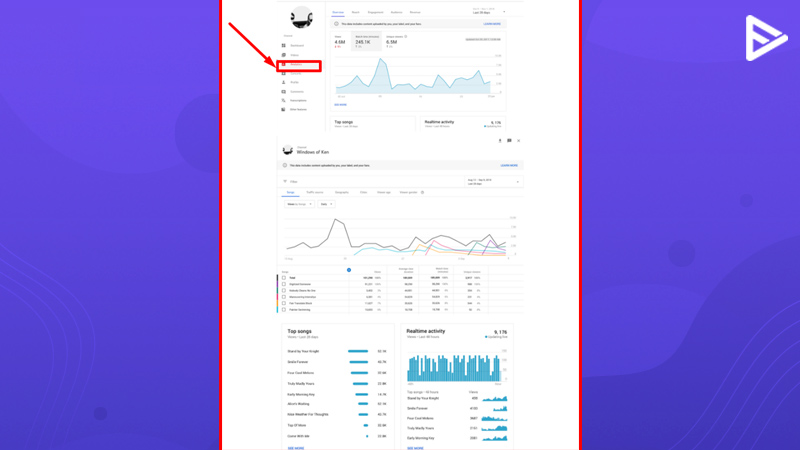 One of the perks of the Official Artist Channel is that you have access to the YT analytics. This tool gives you a clear picture of your audience's likes and what kind of music you should make more of. Audience retention statistics, subscription data, click-through rates, and average views per viewer are some of the most valuable features of this service.
Concert tickets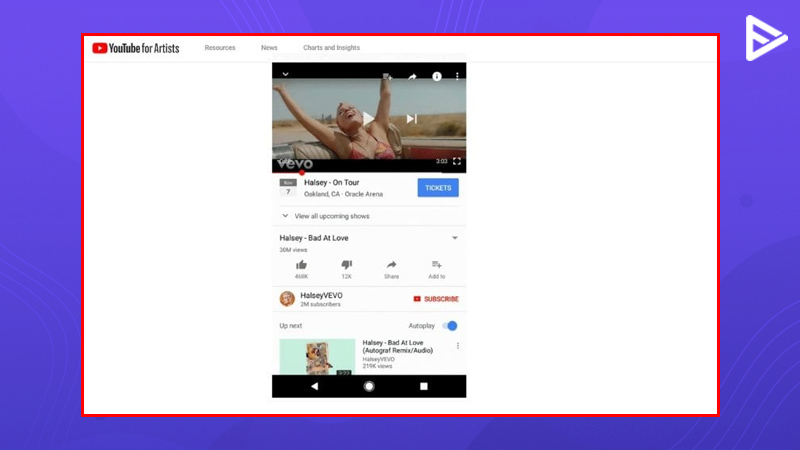 On your YouTube for Artist channel, you may be able to promote concert tickets on your channel. Fans who watch your official music content will see a tab below the video with your tour dates and an easy way to purchase tickets once the feature is enabled. You can apply for this functionality by contacting your YouTube Partner Manager or sending YouTube feedback requesting it.
For 24 hours, the 'Artist on the Rise' feature promotes a new video from an emerging artist on YouTube's Trending section. All budding artists are eligible, and there is no application process. However, when it comes to identifying upcoming performers, it considers a few variables. These include the number of views, the length of time spent watching videos, and the frequency of videos uploaded. The 'Artist on the Rise' feature is presently supported in the United States.
Conclusion
YouTube for Artists is a great resource to make the most out of YouTube. You'll be unstoppable when you combine this with Apple Music For Artists, Spotify For Artists, and Amazon Music For Artists!
Frequently Asked Questions
How Do You Get An Artist Channel On YouTube?
There are three criteria to be met to be eligible for the Official Artist Channel.
There should be no policy violations on your channel.
Own and operate a YT channel that represents an artist or a band.
You should have at least three official music releases on your channel.
What is VEVO?
VEVO is is a multinational video hosting company based in the United States that is best known for offering music videos to YouTube. The service is also available as an app on some smart TVs, digital video recorders, digital media players, and streaming television services.