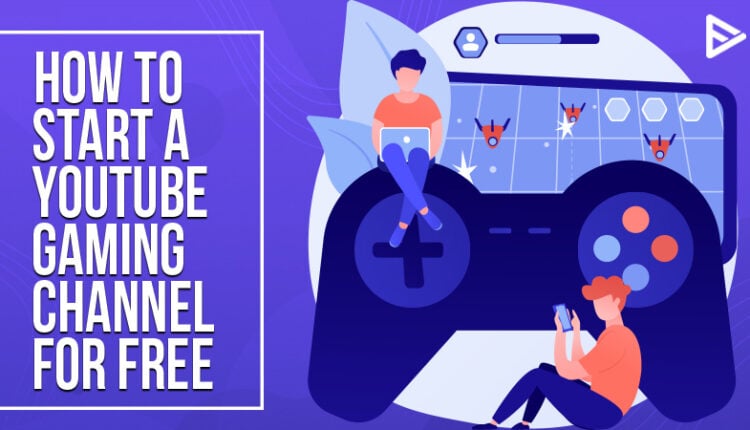 Gaming is something that most people enjoy and hence the competition is tough for the YouTube gaming channel. It is one of the most popular niches on YouTube. PewDiePie has over 110  million subscribers and JuegaGerman has 43.9 million subscribers currently. Both are some of the most subscribed gaming channels on YouTube. You might feel growing your YouTube Gaming Channel with so much competition is difficult. Well… that's not completely true. I'll be sharing tips on how to start a gaming channel on YouTube.
Steps to Start a YouTube Gaming Channel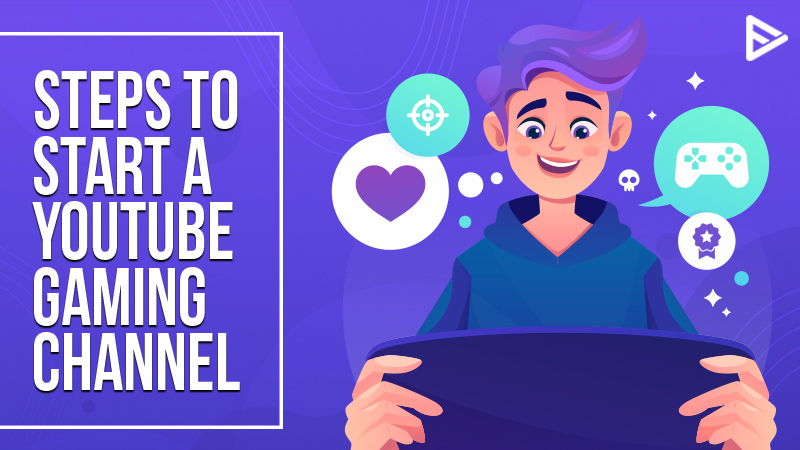 Choose your niche or category for your Gaming YouTube Channel
Just like you decide on a gaming niche when you thought of starting a YouTube channel you need to select a genre once you start gaming as well. You might feel that you have already selected a niche, you just have to comment while you upload videos or stream live but well that's just not true. Gaming has a lot more to it. You need to have a proper strategy in place to grow your gaming channel on YouTube. Over 15% of YouTube videos are gaming-related videos and over 300 hours of videos are uploaded every minute. Gaming content is very diverse, some gamers might join your channel to build a community. Some may join your channel because they might like the entertainment quotient in your videos. Here are some niches that you can choose from:
Guides or walkthroughs: Guides help YouTubers to understand and learn tricks and techniques to play a game.
Humorous or entertainment: In this category, you take videos from games and edit them with funny comments and stories.
Let's play: If you're looking out for a combination of entertainment and engaging with your gaming community, this is the right category for you.
Reviews: If a new game is coming up, you can share reviews and upcoming updates.
Equipment to Start a YouTube Gaming Channel
PC and equipment: Your streaming on YouTube will depend upon the type of equipment that you have. Play Station 5, Xbox One, and Windows PCs are some of the popular choices among gamers.
Software: Do you want to stream on multiple platforms at the same time? Screen recorder 4 is one of the software that will allow you to stream on multiple platforms with multiple people.
Camera, Headphones, and microphone: You can download software for live streaming. This will help you to add visual effects and filters to your videos. Also, headphones and microphones are an integral part of a gaming channel as you need to interact with your viewers.
Software to edit videos: You need to filter out certain things after you record them. If you're a beginner at editing videos, you should read our guide on the best software that will help you to edit your videos.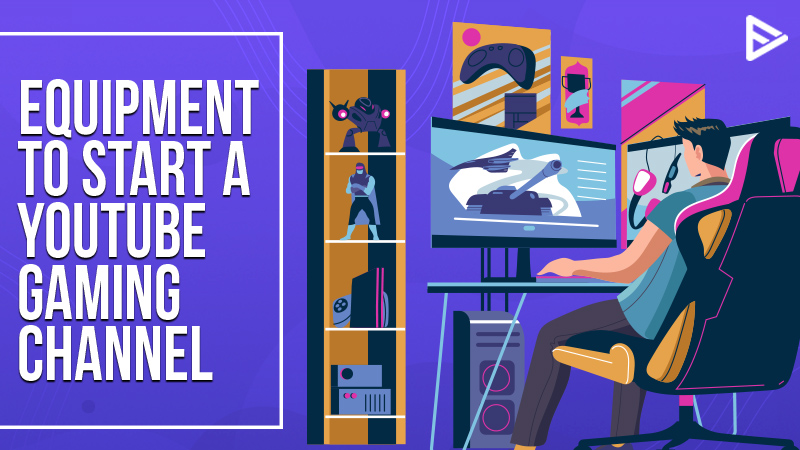 Post videos on YouTube Gaming Channel
Upload videos: To upload a video, you need to create a YouTube gaming channel. You should have access to your Google account. Once you have a YouTube channel you can:
Click on 'Create' on the right side corner of the camera icon
From the drop-down select 'upload' if you want to upload a video or 'Go live' if you want to live stream on YouTube. You can schedule a live stream as well.
Your videos should be in HD quality with 1920×1080 or 1280×720 dimensions.
Select titles & keywords
As you know, YouTube is a search engine, therefore you need to add relevant keywords in your title and video description. For example, if you're streaming about Minecraft, you can write a title like 'I found an EPIC treasure in Minecraft – Part 6'. Try to use keywords that your competitors have in their titles and description. Use keywords that are related to the game in your video.
Customize your thumbnails
Using customized thumbnails might not directly affect YouTube's algorithm directly, but it does create an impression on your viewers. Also, try maintaining a thumbnail for all your videos as it helps your audience to recognize your videos.
Promote YouTube Gaming Channel
Once you start posting videos regularly, it becomes important for you to share the links and short videos on social media. Initially, you can ask your family and friends to promote videos on their social media as well so that your YouTube videos get more exposure. Due to various reasons, there is a possibility, that YouTube might suspend your account. If you violate YouTube's terms and policies, YouTube will suspend your account. In that case, you need to have a social presence on other social media platforms as well. Also, other people might create a gaming channel using your name. Therefore, you need to link your social media page links on your YouTube gaming channel. So that all your viewers and subscribers know that this is your original YouTube channel.
Concluding thoughts
Once you have an ample amount of videos on your YouTube channel you can start thinking about how to reach out to the maximum audience. To boost the number of views on your gaming channel, you can gain 1000 free YouTube views from Veefly!