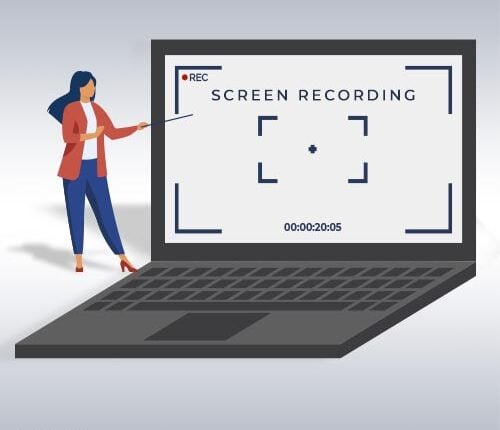 As a YouTuber, you must struggle to find software to maintain your video's quality. Among the many challenges you face, I am pretty sure screen recording is one of them. Have you ever wondered which might be the best screen recording software for you? And out of the many, which software might suit your needs?
In this blog, we will talk about the best screen recording software that will help you create video content without compromising their quality and are easy to use. Let's start with understanding what this software is and why you should use it.
What is screen recording software?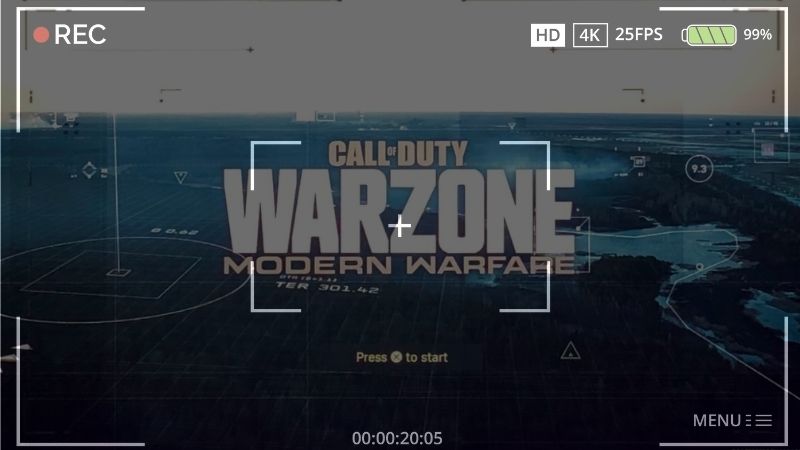 Screen recording software is a tool that helps you record your entire screen or a part of it. The recording usually includes cursor movements, audio, and annotations. Every software is different from the other with a wide range of features. Before the pandemic, gamers and experts used this software to share their gaming experience or tutorials to explain levels and tools. During the lockdown in 2020, many teachers used these tools to educate their students, while others used them to host webinars and discussions online.
Why use screen recording software?
Are easy-to-use
Records the portion of the screen you would like to display
Lets users add annotations to their video footage.
Record audio for your videos
Come with additional features and in-built options.
Top 20 best screen recording software programs
OBS Studio
Screencast-O-Matic
ShareX
Apowersoft Unlimited
Camtasia
AceThinker
Sreencastify
Bandicam
Filmora Scrn
ScreenFlow
Cloudapp
Snagit
Nimbus Capture
Loom
LiteManager
Zoom
TeamViewer
Mikogo
Debut Video Capture
FlashBack Express
OBS Studio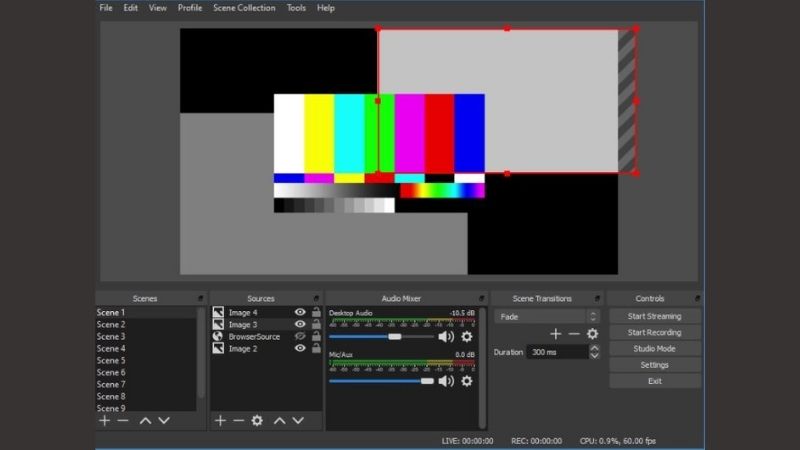 OBS is also known as Open Broadcaster Studio. It is a free software tool that lets you screen record and stream in high definition and has no limit on the video's length. It's used for professional live streaming on platforms like YouTube, Twitch, etc.
Pros
It's ad-free
It has customizable hotkeys that making recording very easy.
It comes with an audio mixer that makes producing videos.
You can save your project in different formats.
Cons
Screencast-O-Matic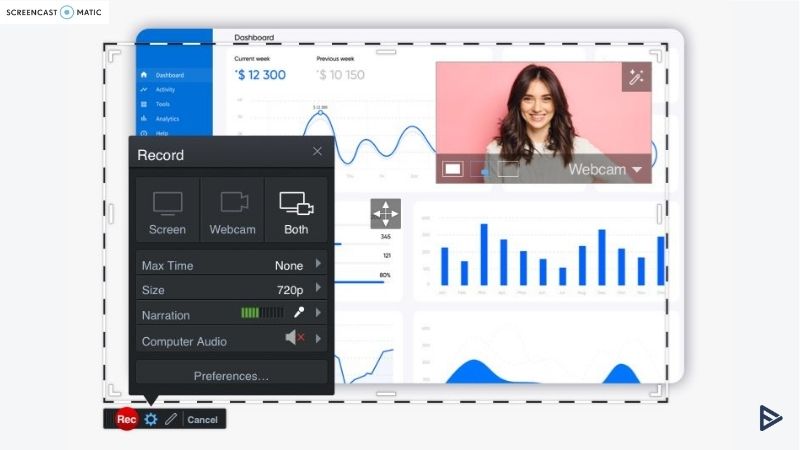 Screencast-O-Matic is a browser-based screen recording and video editing tool that allows you to use your webcam and screen recording. Although It has a 15-minute maximum recording length, you can zoom, trim, add captions and add royalty-free music tracks to your recording.
This tool has a free version where you can record and adjust the recording's size to meet your needs, but upgrading it to the deluxe version gives you access to additional features where you can include scripts, draw and add annotations and much more.
Pros
Supports captions
Allows you to zoom in and out while recording.
You to use royalty-free music tracks.
Cons
It has a 15-minute recording limit.
The free version videos are watermarked.
For additional features, you need to download the deluxe version.
ShareX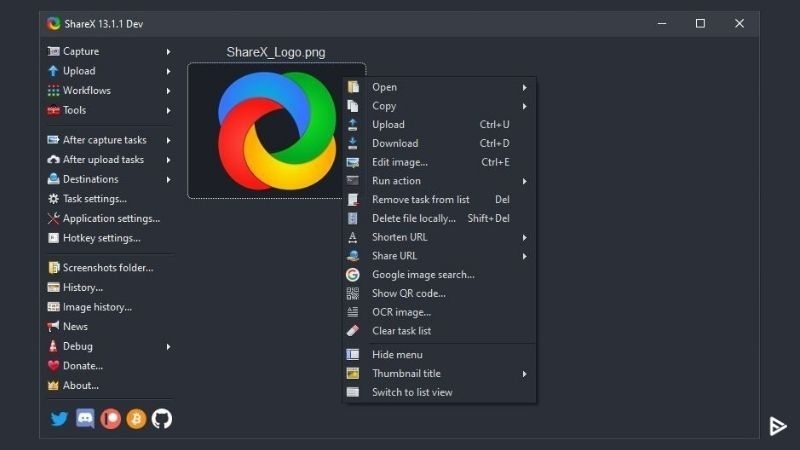 ShareX is an open-source screen recording tool that doesn't place watermarks on its videos or has any duration limits for recordings. The best part is if your video is too short, you can turn it into a GIF. You can easily share your recordings directly on YouTube, and it comes with an in-built photo-editor. It is known to be a well-recommended screenshot and screen capture tool.
Pros
It can convert your videos into GIFs.
Best screen capture tool
Doesn't have any recording duration limit
An in-built photo-editor
Records on Linux devices
Cons
It is not suitable for gaming recordings
Apowersoft Unlimited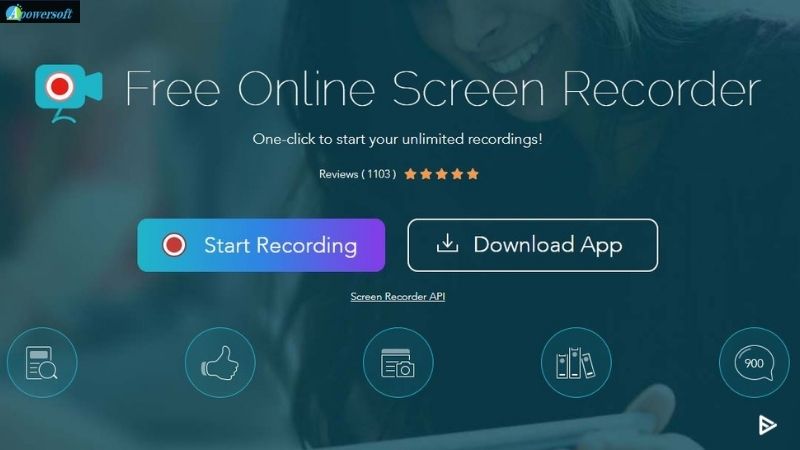 Looking for a screen recording software for a presentation or tutorial, Apowersoft is the one to go for. It has a free and an unlimited paid version. This browser-based tool is not suitable for game recording. Once you launch the application, it will provide you with a control bar with options similar to many screen recording tools.
The paid version, i.e., Apowersoft Unlimited, allows you to cast any Android or iPhone device wirelessly to your desktop screen. It offers multiple recording modes where you can use texts and callouts without pausing your recording.
Pros
It doesn't apply watermarks on the videos.
Allows wireless casting.
Has multiple recording options.
Cons
It is not suitable for gaming recordings.
We will update the workings of each software program soon……
Conclusion
That's that, folks! Here you have the best screen recording software to choose from. You need this software to create high-quality videos for your channel. But sometimes, these efforts aren't enough to get more views on your videos.
If you are wrestling to get more views and grab your audience's attention with your content, try Veefly.com to get real views and reach a bigger audience. Investing in promotional platforms is always a leap of faith that lifts your channel higher and makes your content go viral on the internet.