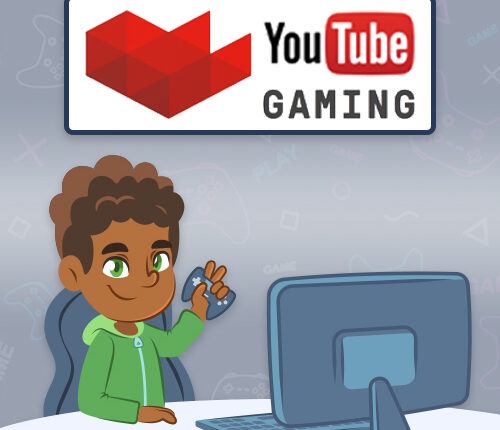 The gaming world is an entirely different planet in the universe of YouTube. From Preston Arsement to Markiplier, the YouTube gamer community is increasing tremendously by the hour. Gamers get paid highly for live streaming, but what makes them a hit in this large community is the audience who enjoy their content and tone of voice. 
One of the top five YouTube influencers of 2023, Felix Kjellberg, commonly mentioned by his YouTube name, PewDiePie, boasts over 91 million subscribers and has earned an estimated 120 million dollars playing games. You might wonder why someone would watch you play instead of playing themselves.
Well, it all depends on the quality of your content, and here's a secret it isn't rocket science. If you're looking to become a YouTuber Gamer in 2023, here is how you can get started.
Managing your channel is a task, tools like Tube Buddy can help you do that efficiently and become a good YouTube gamer.
Find your jam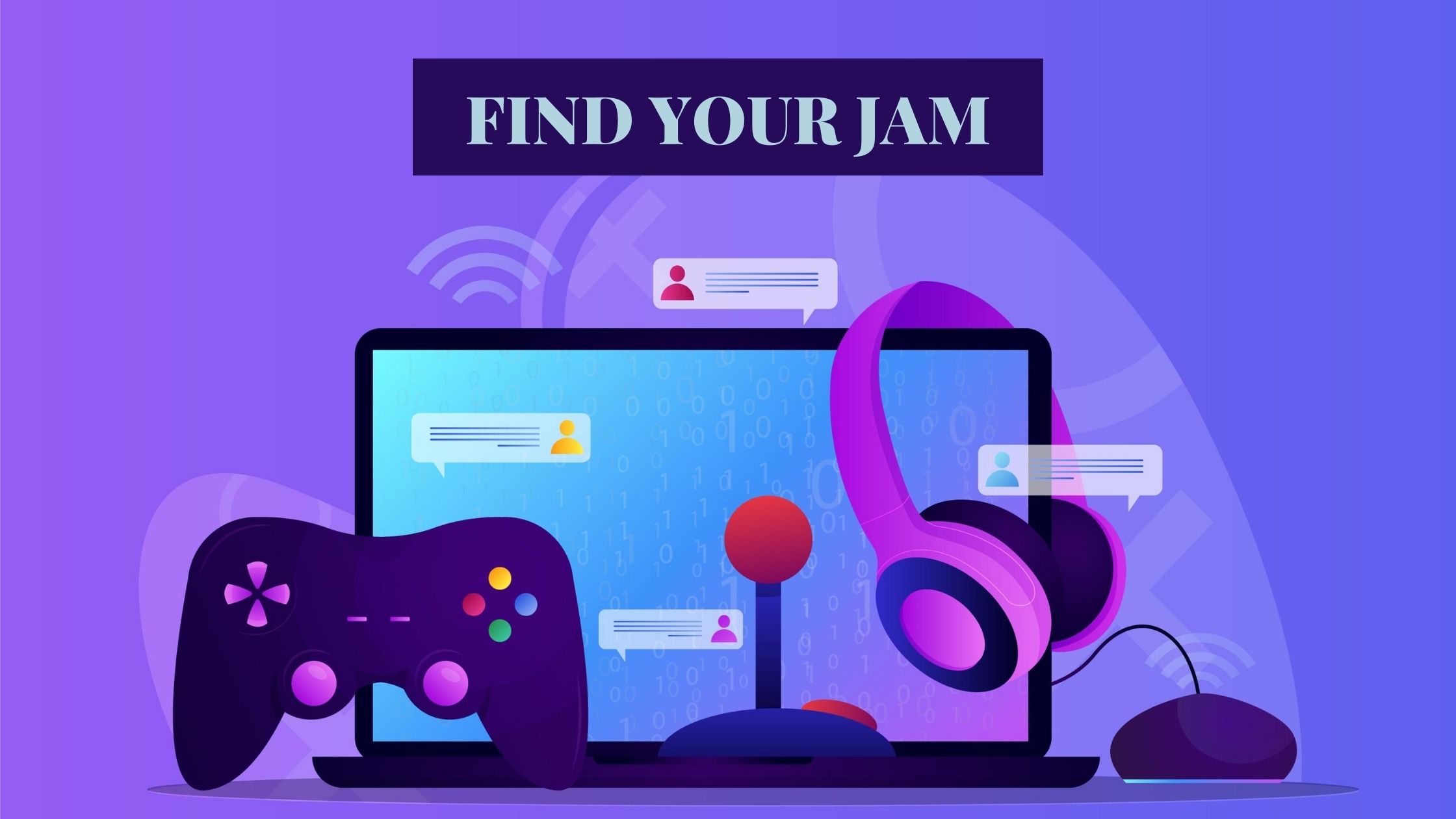 Like anything else, you need to start with laying down the groundwork. Start with knowing your niche, your tone of voice, and the type of content you would like to develop. But wait, do you have your channel yet? First, start by creating one.
Now that you have your own YouTube channel, and you know your genre, "Commenting while playing on videos," there's a long way to go from here. Start first with creating a plan for yourself, which sets you apart from the rest of the 15% game-related content uploaded every minute on YouTube with more than 300 hours of video.
You need your content to be diverse and retable to the viewers as a YouTube gamer. Gaining viewers highly and mainly depends on your content, and without a content strategy, it will be a rocky road ahead. In this competitive world, your tone of voice is as important as your content. 
Who are the people who might come to your channel? Many viewers watch YouTube Gamers play online to understand the game or get a walkthrough to know how they can progress from a difficult level or improve their game rank or game efficiency. It is important to understand that your content might inspire viewers in ways that once were difficult for you.
Many fellow YouTubers might also subscribe to your channel to gain a community feeling with like-minded people, making more connections and sometimes making new friends. Some might also collaborate with you if your content resonates with them.
Tone of voice For A YouTube Gamer
Another reason that might help in bringing more subscribers to your channel is entertainment. Some might enjoy your tone of voice, while others might simply be fond of the way you play the game. These people don't like engaging with the host or with any other viewers; they are there solely for one reason to watch and learn.
Your videos might end up inspiring them during their gameplay as they use the same techniques from your videos to win their conquests. Recently, the game Among Us has been gaining a lot of attention online. When gamers live-stream themselves playing, viewers watch only and only to entertain themselves with the humorous content uploaded on the platform.
If your YouTube gamer content revolves around inspiring, sharing knowledge, and helping viewers with their gaming problems, it tends to bring more people to your channel, making YouTube more than just a video-sharing platform.
Types of content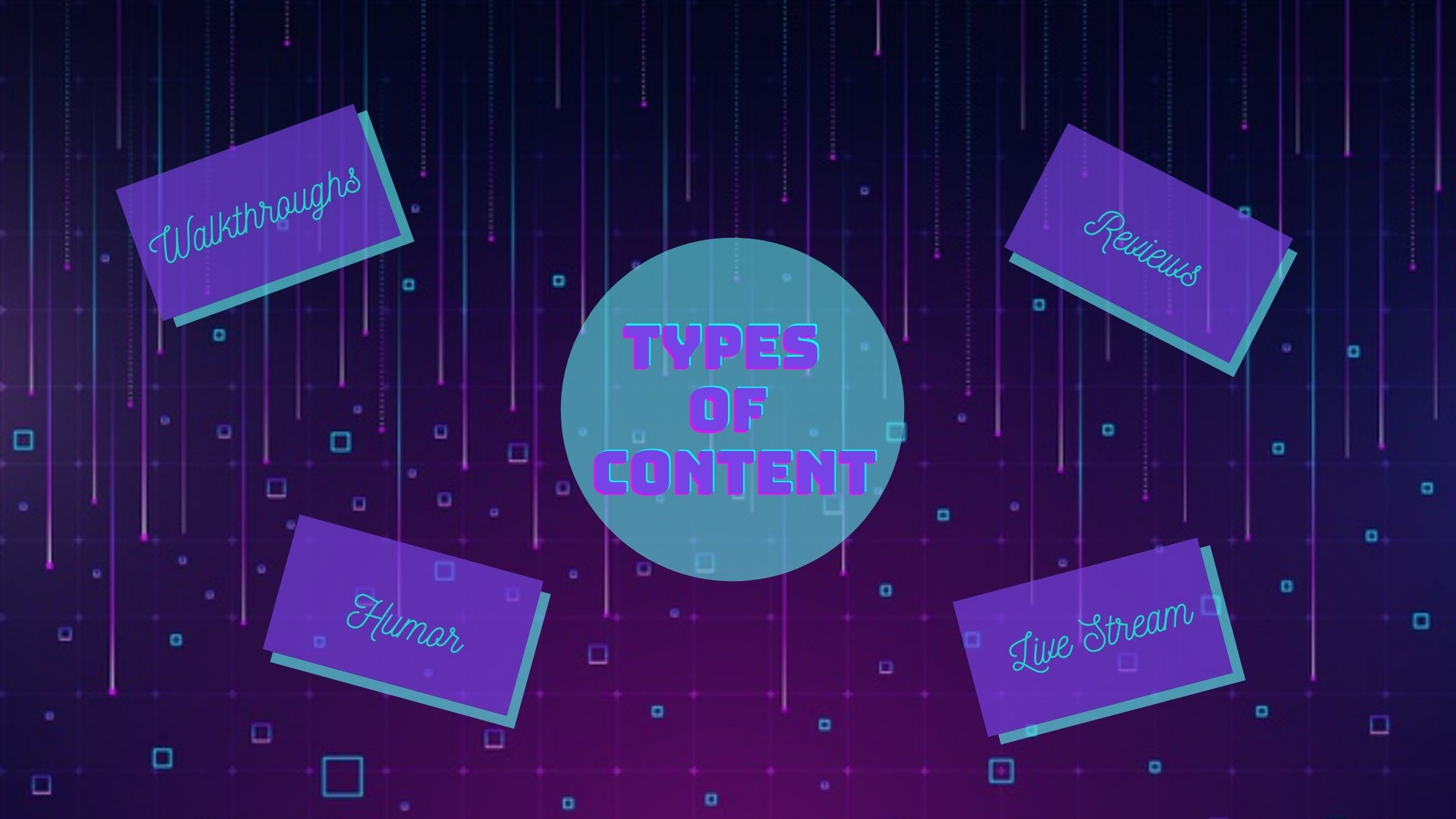 Different types of content are highly viewed on this astonishing platform. Which YouTube gamer are you? This depends on the type of content your video is about. Trailers uploaded by gaming companies to promote their upcoming releases are the most viewed among the others. Unless you are launching your own game, trailers might not be the best way to go for now.
Walkthroughs For A YouTube Gamer
These videos are guides created to help viewers understand a new game or complete a new/difficult challenge that is difficult to overcome. These videos need to be to the point with relevant commentary and short in duration, which requires lots of video editing.
Humor
This category involves editing clips from different games to make them humorous to the YouTube gamer audience. One way to make your videos more funny and entertaining is by changing your voice to maybe mimic someone or create a unique new voice that goes along with your content.
Reviews
Viewers watch these videos when they are on the brink of buying a new product or wanting to know more about a new update. These videos are more informative than entertaining.
Live Stream
Live Stream is the new everything. Going live never gets old when with millennials. They are the most popular type of content to make as a YouTube gamer.
Know your tools
Accessibility
This is a given, but it's worth clarifying. To start out a YouTube gaming channel, one must have the video game their content is based on to play with. You'll also need a gaming platform to play on, like a computer or a console (Xbox, PlayStation, Nintendo, etc.).
Computers make a better choice as they only need additional software. Whereas, if you're playing on a console, you might need both additional software and hardware as a YouTube gamer.
Video and Audio Recorder
While playing any game, it is crucial to record yourself so that the views can watch your expressions and emotions as the game unravels. It gives your content a more human touch, and it lets the viewers connect with you on an emotional level.
It is generally preferred to use any device that records in 1080p, which gives your video a higher quality. 
Audio recorders are essential for the viewers to hear your commentary on which your entire channel is based on. The better the quality of your audio without any disturbances or screeching, the crisper your voice is.
Investing in high-priced professional equipment will only benefit you as you grow on this platform.
Screen Recordings and Video Editing
Gaming videos are all about the game; while your face and voice play a role in it, the game itself is what the audience craves to watch. Therefore, having a high-quality screen recorder is highly important.
Many try using recording devices like cameras to do so. However expensive the camera, the screen will always show a glare if recorded using external devices.
For all the amazing reviewers, tutors, and gamers out there, Camtasia is the way to go. Screen recording is your first line of defense when it comes to the quality of your content. This tool helps you screen record with ease in high-quality while also tweaking it up with customizable edits. 
If you're a first-timer, it is effortless to learn, and it also provides you with a template or theme that you can change according to your needs. You can go on to add effects, transitions, pre-made animations, and many more features available in the built-in video editor.
For the music lovers out there, they also have an entire music library for you to choose from. And what if you live in a noisy locality that disrupts the audio of your content? They have a fix for that too. It helps you reduce background noises and even out your audio level.
Green Screen
While it's not so essential, most YouTube gamers use this to give their video a customized effect, while others don't like revealing their surroundings in the video. Green screens help increase the quality of the video by giving it a professional touch.
Make it live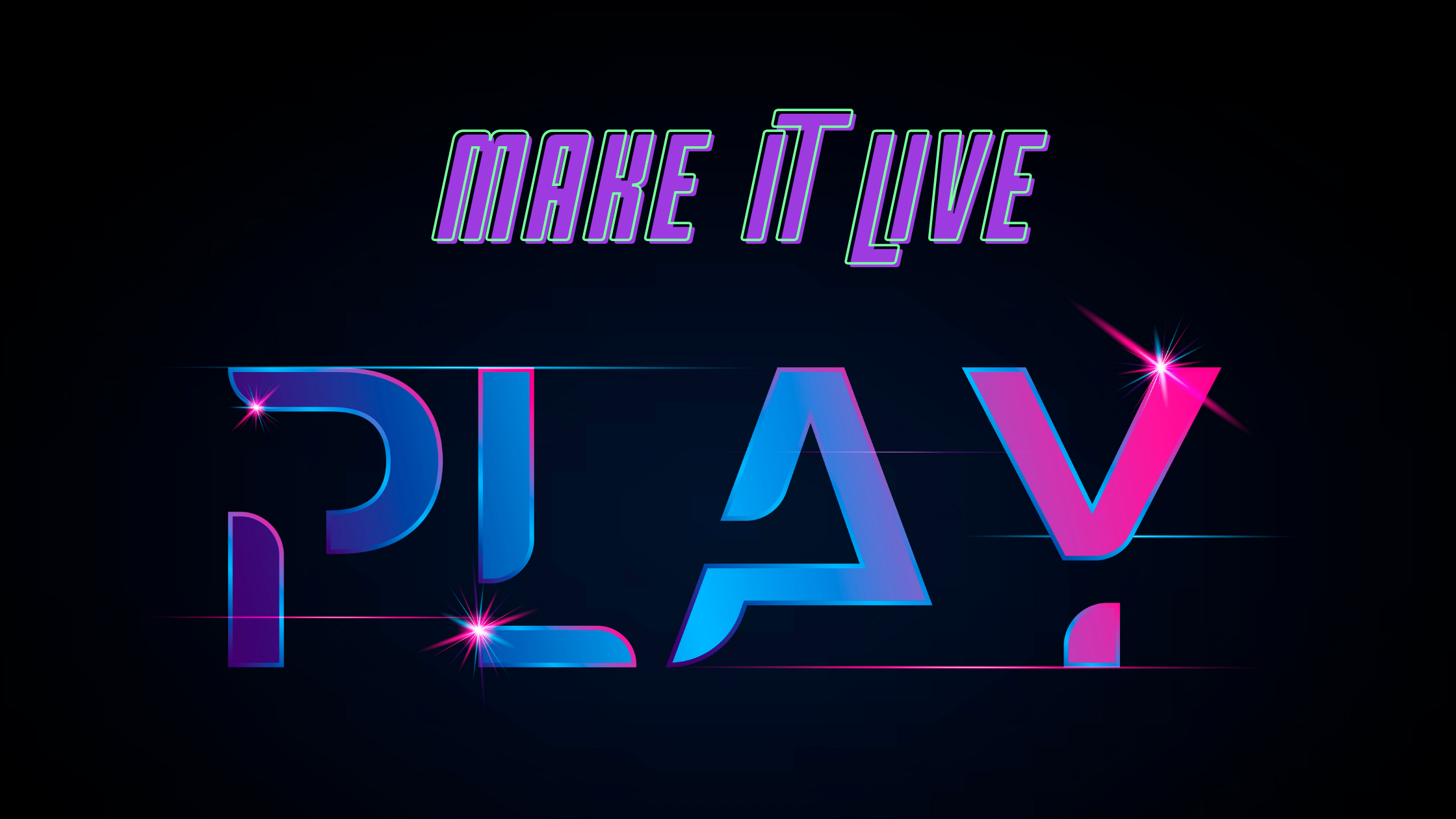 Uploading a video on YouTube is simple, but there are a few more small steps before clicking on that button. You start with choosing a catchy title that speaks about your video but in a way that resonates with the audience.
Secondly, do thorough keyword research to know what words will optimize your video on the search engine result. Add tags and descriptions that are relevant to the content of the video.
Thirdly, create an exclusive thumbnail with colors that don't blend in the background. When your video shows up on a viewer's notification bar of their YouTube feed, it should make them want to stop and check out the video.
However cool and entertaining your channel is, the videos' intros and outros are better when portraying the content's essence. Some go for professional intros, while others make it very loud and entertaining. 
Let everyone know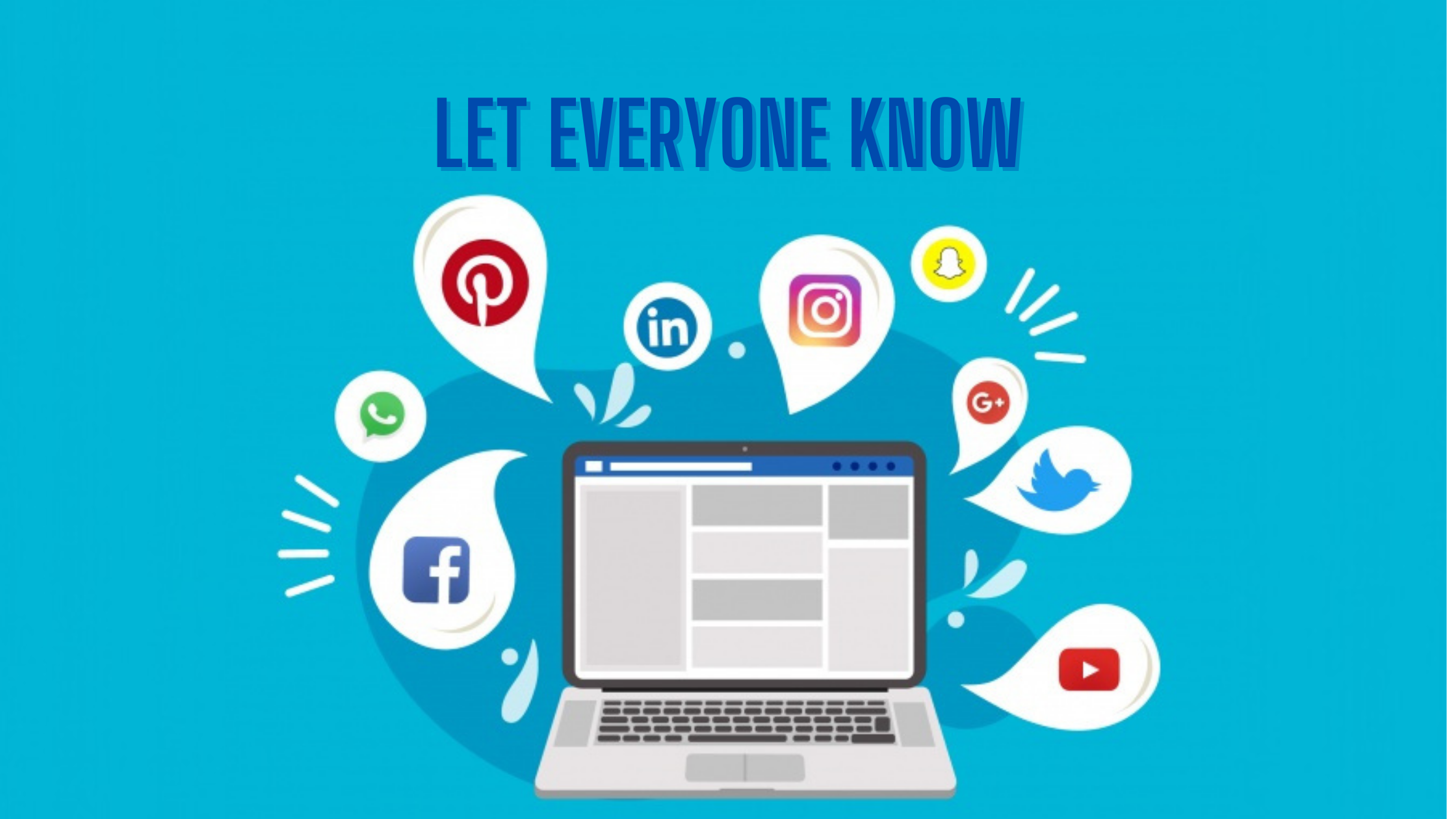 Once you've covered everything from setting to uploading your video, there is just one thing left to do. Promote! Instead of screaming from the top of the mountains, simply share the link of your video with your family and friends personally while also pushing it ahead on all your social media handles.
Developing a social media strategy will help you promote your channel and videos while also drawing a line between furthering your video and spamming people.
One way that is a little uncommon but might help is sending your friends an email inviting them to watch your video while also asking them to send their feedback to help you know what not to do in the next video.
What works for your YouTube Gaming Channel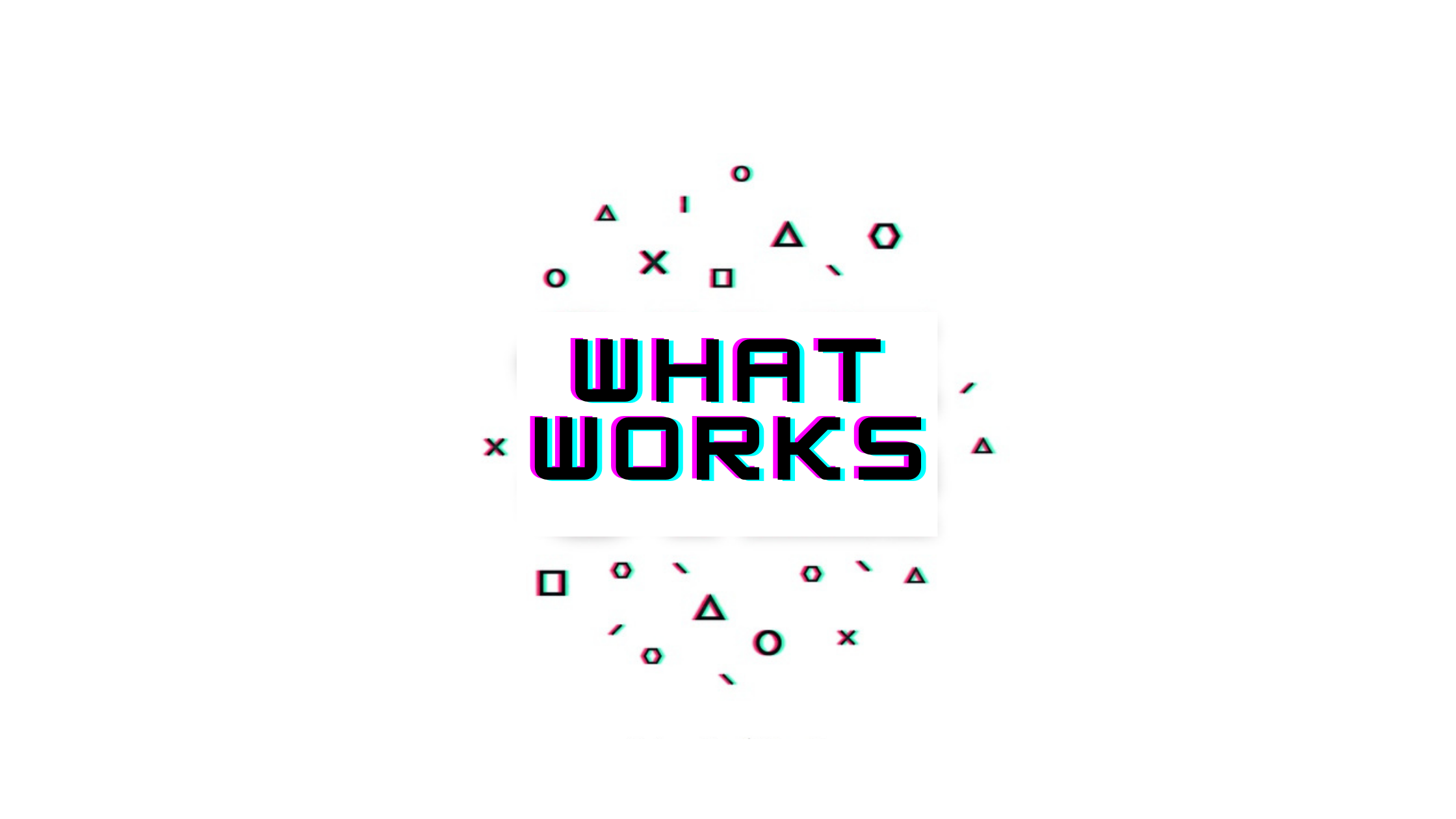 Everyone knows, and in a few days, you have a decent number of people visiting your channel and watching the videos. Now what? Now, check for their opinions in the comments section. You will only know what your audience is looking for from them.
So go directly to the source. You could also take polls to see how many enjoyed your content and ask those who didn't for their feedback on your other social media handles. It is essential to build on constructive criticism than letting it get to you negatively. Your true audience will always help you grow if they feel heard.
By now, you might know the army of things that go into setting up your own gaming channel. But it's all worth it once you get the revenue out of it. Once you've hit 1,000 subscribers, you become eligible to enter the YouTube Partner Program, which allows you to post ads on your videos.
Many influential YouTube gamers started their YouTube gaming channels without ever meaning to make a living from it. They simply enjoyed creating videos and uploading them on YouTube. Start the new year by entering the world of gaming on YouTube. So grab your computer or laptop and get started!
Now that you have your own YouTube gaming channel learn more about promoting your videos on this platform with 7 easy steps. To know more, click here.