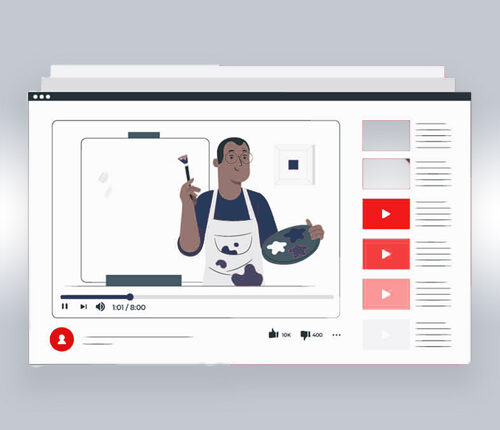 Are you looking for the best way to promote your videos for free on YouTube? A perfect YouTube Marketing Tools is where you can start. But the question is, how does one accomplish this task without having to spend a lot of money? 
YouTube promotion services are an investment every creator should consider if they want to promote their videos.
This guide will explore the best YouTube marketing tips and tools that will help you promote your videos and boost your YT traffic.
First, let's understand the importance of having a YouTube Marketing Tools before diving into the different tools that are available online.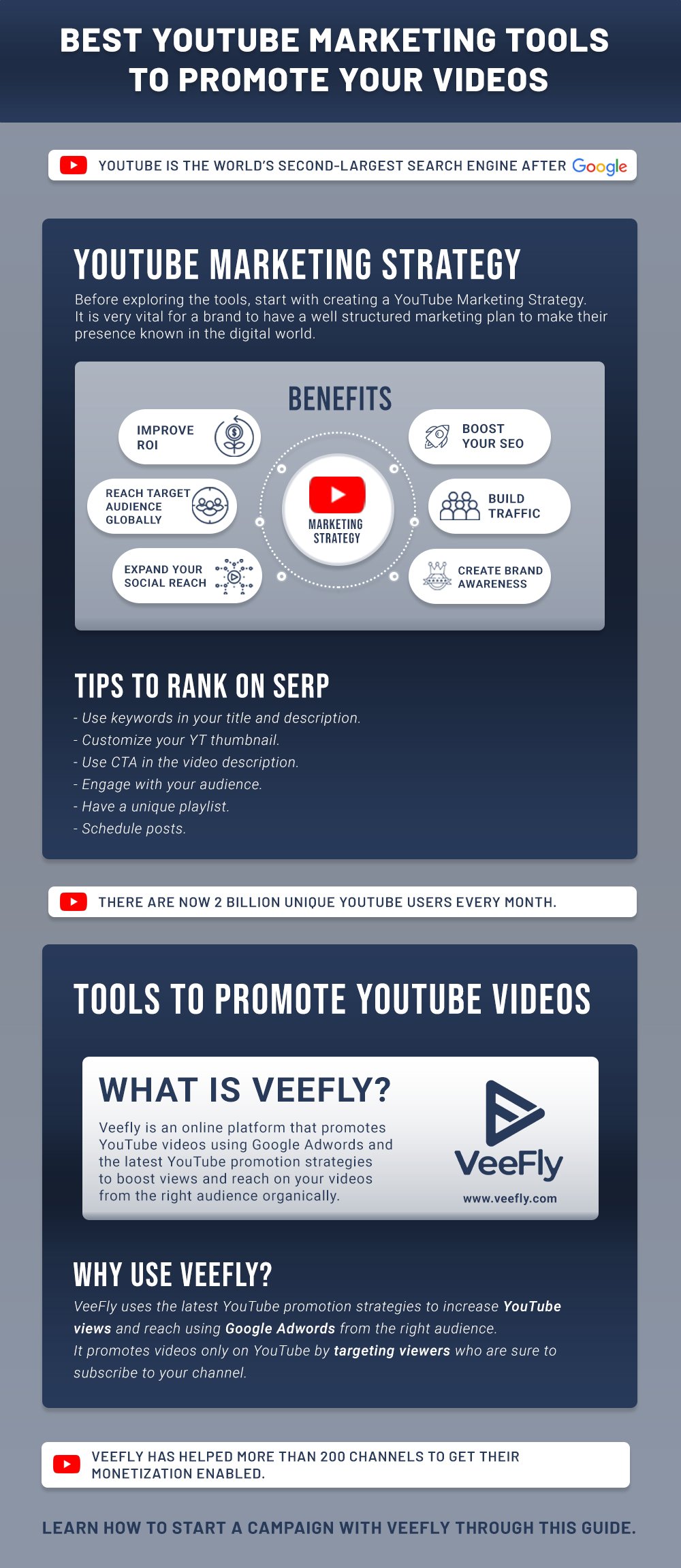 Why have a YouTube Marketing Strategy?
If you are looking to rank higher on SERP, your channel needs to have what the users are looking for. A perfect YT marketing plan is what will help you with the above. Since YouTube is the largest video-sharing platform, the competition is high.
So below are a few tips that will help you stand out from the crowd.
Use keywords in your title and description
Customize your YT thumbnail
Use CTA in the video description
Engage with your audience 
Have a unique playlist
Schedule posts
Click here to know how Tube Buddy makes it easy to manage and customize your channel.
Use keywords in your title and description
Based on your content, start with doing thorough keyword research using free tools like Ahrefs available online. Once you create a list, and select your primary keywords, use those in your title and description. Using this will help you rank on SERP and direct users searching on the internet directly to your video.
Customize your YouTube Thumbnail
When a user comes across your video, the first thing that they see is your thumbnail. Therefore, having an attractive thumbnail is very important. Visual impressions leave a mark on the user's mind. You can use tools like Canva to create thumbnails for your YT channel.
Use CTA in video descriptions
Call-to-action buttons are usually seen on websites to lure the user into clicking on them. You can use this same technique with your video description as users have reading descriptions before or after watching a video. Urge them to "Like," "Comment," and "Subscribe" by including this in your video description.
Engage with your audience with
YouTube

Marketing Tools

Fans crave their favorite creator's attention. Embrace the habit of communicating with your audience through the comment section by replying to their praises, criticisms, and requests. This not only humanizes your channel, but it also helps bring more viewers.
Create a playlist
Playlists help curate your videos and increase your watch time. Suppose your channel covers different types of content. In that case, it is always better to have a playlist that will take the user directly to the video that they want to watch rather than them having to browse through them all and eventually leave out of frustration.
Schedule posts using YouTube Marketing Tools
Having a schedule is a must if you're looking to boost your reach and views. If you are too busy to upload your videos or forget to do so, YouTube Marketing tools available online can help you with that. Regular posting helps your subscribers remember your channel and content.
One of the tools that can help you promote your videos in the most affordable way on the world's largest video-sharing platform is Veefly. Here's a step-by-step guide on using this tool.
What is Veefly?
Veefly is a platform that provides Youtube Promotion Services videos using Google AdWords and the latest YouTube promotion strategies to boost views and reach on your videos from the right audience organically. Through advertising services, many have come across Veefly, calling it one of the best ways to promote their YouTube videos.
How to start a campaign with Veefly
Step 1: Log on to Veefly.com 
Step 2: You will see a bar where you can paste your YouTube video link or channel's URL. Then click on Promote now.
Step 3: You will be redirected to a page where you can either create an account or sign in with your email address.
Step 4: Goals
You will see the Campaign Name, i.e., Your video's title.
Under which you can choose what else you want to focus on other than views. Your options are Subscribers, Like & Comment, Website Traffic, Social Fans, App Installs. 
Step 5: Budget
In this step, enter your budget, and the platform will provide you with an estimated number of likes you will get on that particular amount. For, e.g., For $50, you will get around 5500 to 5789 views on your video.
You can also add a Promo code and browse through the offers listed on the website.
Step 6: Targeting
The website mentions that this step is optional. 
You can opt for regional targeting by choosing a country of your choice.
Next, choose what kind of video you are planning on uploading: Regular or Music.
Next, you can enter keywords and phrases that best describe your video.
Step 7: Pay for your campaign using a Debit or Credit card or using PayPal.
The money will be directly deposited into your wallet.
Step 8: You will see the settings icon next to your video. Click on "pay this campaign." The money will be deducted from your wallet.
Step 9: Sit and relax as your video goes viral on YouTube.