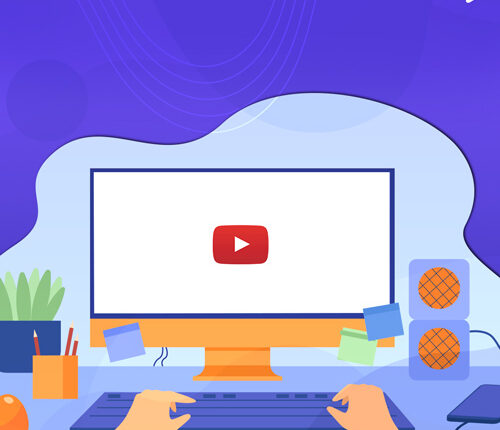 YouTube is the world's largest video-sharing platform, with over 2 billion users and over 4 million hours of video content uploaded every day. Video editing is an important part of video sharing on YouTube. When you record a video, the raw footage needs editing to turn it into a high-quality video. You also need to add elements that suit your channel's theme and niche. Here are some of the best YouTube video editor softwares which will turn your videos into the next viral content with fantastic video content. This blog will look at the different video editing software, both free and paid versions, to help you create professional videos.
Best YouTube Video Editing Software for Beginners
The best editing tools for YouTube videos to create and edit YouTube videos are Premiere Pro, iMovie,  Wondershare Filmora, Lightworks, Blender, and YouTube studio video editor. Here's everything you need to know about them.
Premiere Pro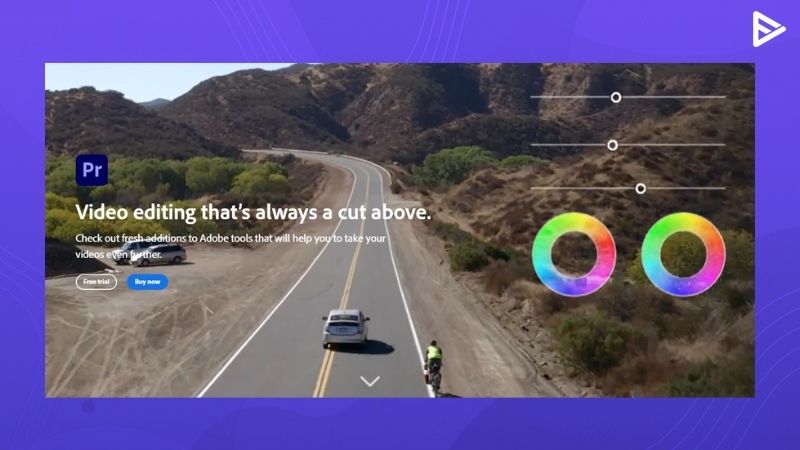 Adobe Premiere Pro is one of the best software for editing videos for YouTube overall. You can use this software both on Windows and Mac. Famous YouTubers use it to create visually attractive videos. You can try the software out using the 30-day trial version and then subscribe for $20.99 / month.
Premiere Pro is software for creators who are already well-versed with video editing. If you are looking for software with impressive features and tools, this is right up your lane. This software is used by professional graphic artists and video editors throughout the world in various industries.
With Adobe Premiere Pro, you can import your videos and turn them into sequences with several options for those who are new. Sequences help creators edit the clip by adding special effects, transitions, sound, titles, etc.
Wondershare Filmora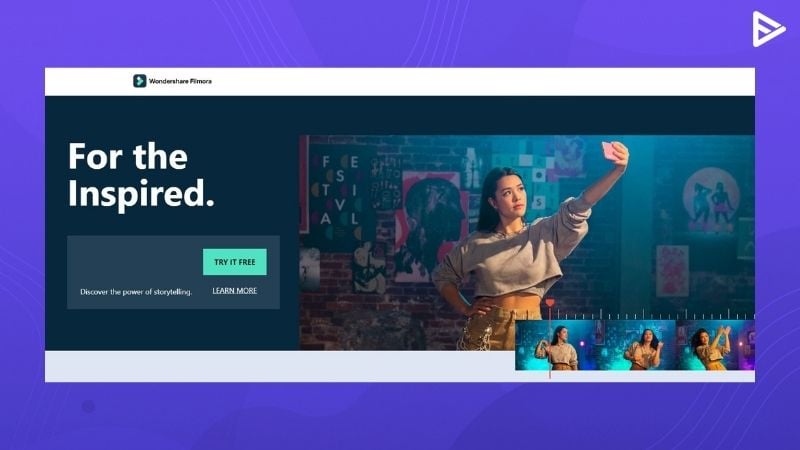 If you don't have years of video editing experience, Wondershare Filmora Video Editor is the best software to use. You can easily create professional-looking videos with its user-friendly interface. Beginners can use this tool to insert color gradient effects, transitions, and audio effects. You can also use this tool for basic video editing, such as trimming, cutting, de-noise, and video stabilization.
If you are looking to add music to your video, you can browse through the royalty-free audio library available in Wondershare Filmora. Besides, you can do color correction and add emojis with animations. Although Wondershare Filmora is free software, you need to get the paid version to remove the watermark.
Lightworks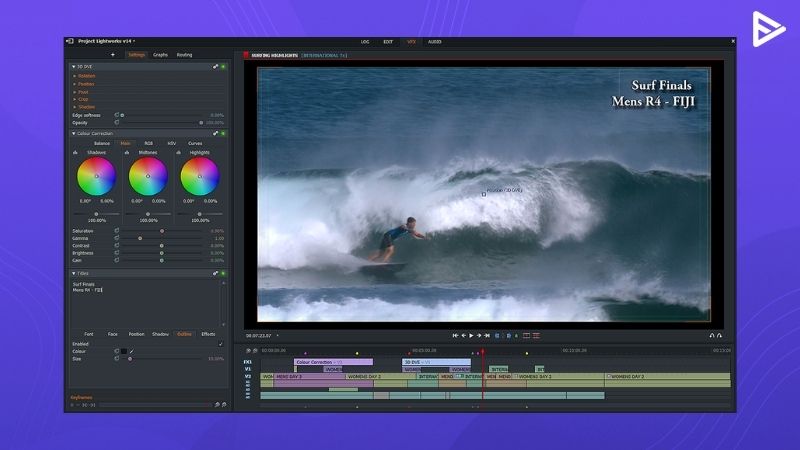 Lightworks is the best free YouTube video editor used to edit big-budget Hollywood movies. It comes with some rich features with its cutting-edge tools. You can use this software on any operating software to export videos and basic trimming.
Although experts recommend the paid version of this software, the free version is still as powerful of a tool. The only disadvantage of having the free version is that you can export a file only at 720p. For HD or 4K videos, you will have to use a different video editor.
Blender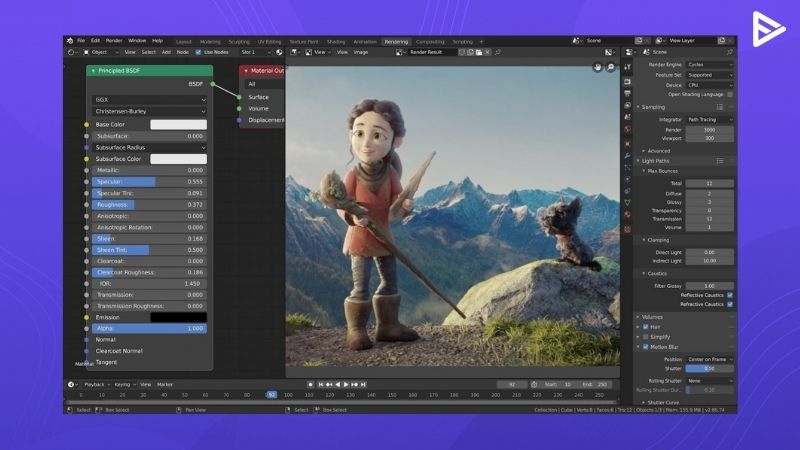 Blender is a video editor meant for pro-YouTube creators. It deals with animation, rendering, VFX, and game creation. Although it comes with limited features, you can still use this tool to trim, edit and add transitions and filters to your videos. For newbie YouTube creators, this might not be the best tool. Many video editors use this tool to create 3D graphics, and you can take advantage of its advanced features.
YouTube Studio Video Editor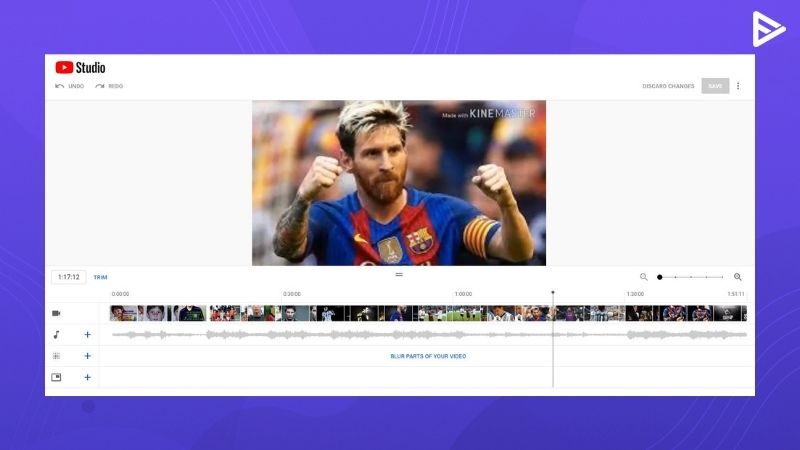 YouTube Studio is a tool used by almost every YouTube creator. With YouTube Studio, you can edit already uploaded YouTube videos. The best part about this tool is that it can edit the video while the URL, comments, and views remain the same. YouTube Studio doesn't have many video editing features, but it is free to use. You can use it to trim your video, remove any unwanted parts, and blur faces.
iMovie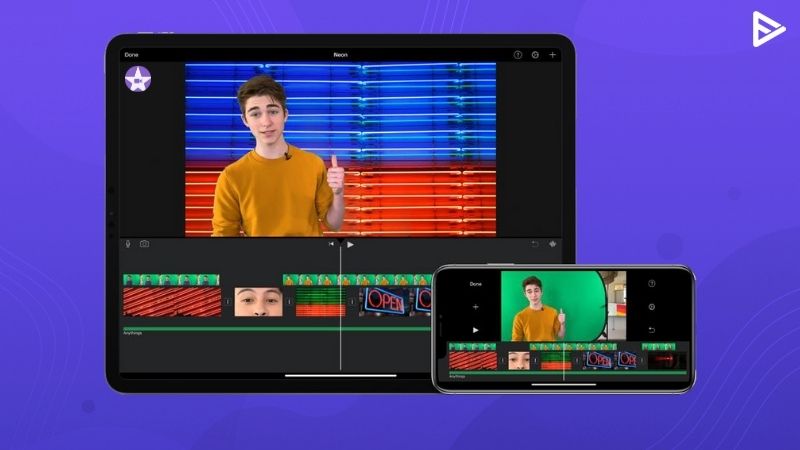 For Mac users, iMovie is the best YouTube video editor that does not involve downloading any third-party apps. YouTube creators who are new to video editing can perform basic video editing such as cropping, trimming, and laying out videos in any order required. This software also offers features that let a creator apply visual effects, including titles, and insert audio files while supporting HD and 4K videos. The software also lets you share 4K videos directly to YouTube, Facebook, and other video-sharing platforms. Professional video editors would prefer other pro software despite iMovie's impressive features. In addition to everything, the software is free to use.
Conclusion
We have reached the end of this blog, and here is the best YouTube video editor. YouTube videos are all about their quality. The better the video editing software, the better the quality of a video. This is an excellent way to attract your target audience with your YouTube videos and increase your subscribers. If you are a YouTube gamer looking for screen recording software, here's a list of the 20 best screen recording software programs