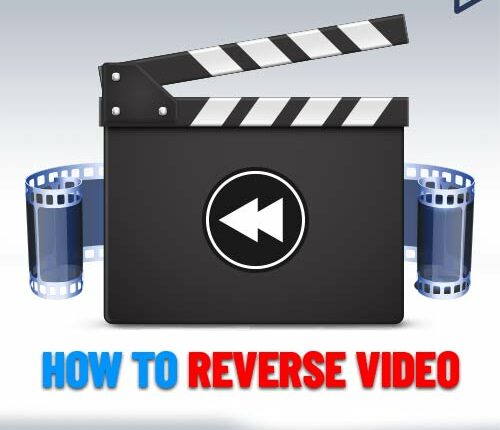 Creators on YouTube have raised the bar when it comes to innovative content on the platform. They bring in more views and subscribers by experimenting with different content types and trying new techniques on their channels. Today, creators like showing their audience flashbacks or replays of their shots to add a little spice to their videos. Creating YouTube videos in reverse is a new trend influencer, vloggers, and gamers like to include in their videos. If you are looking to create similar videos, many online tools can help play YouTube videos backward. Let's take a look at the list below to know more.
Top 5 YouTube Video Reversers
Clideo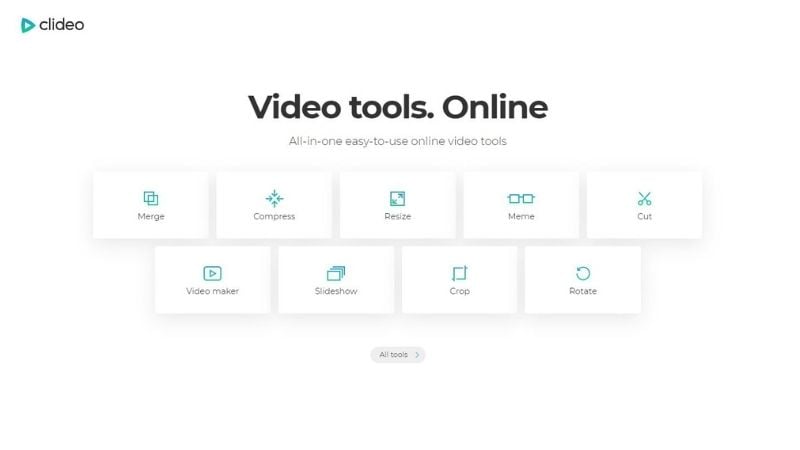 Clideo is an online tool used to reverse YouTube videos. This tool helps play videos backward easily and supports a lot of formats. You either upload videos from your computer, Google Drive, etc., or you can paste the URL of the video you would like to upload. Once you have uploaded the video, you can set a reverse speed and then save the reversed video for your YouTube upload.
Kapwing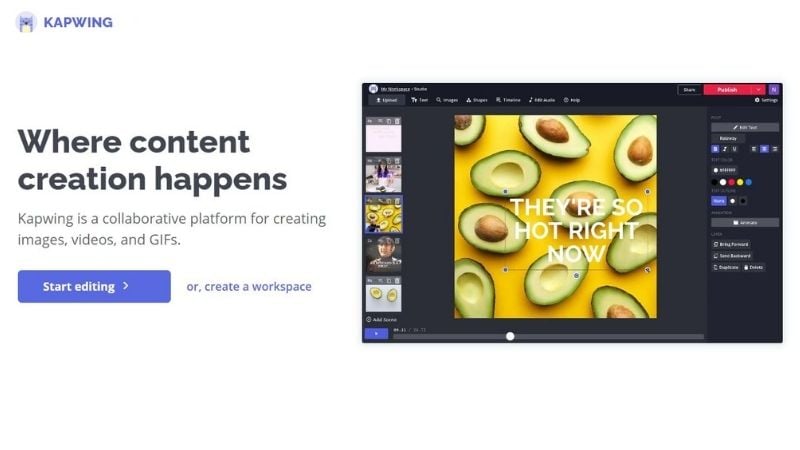 Kapwing is another reversing tool that lets you convert videos easily online in the most effective way. Go to the Kapwing website and click on the upload button or simply paste your video's URL. Once you've done that, set a reverse speed and click on the create button.
EZGIF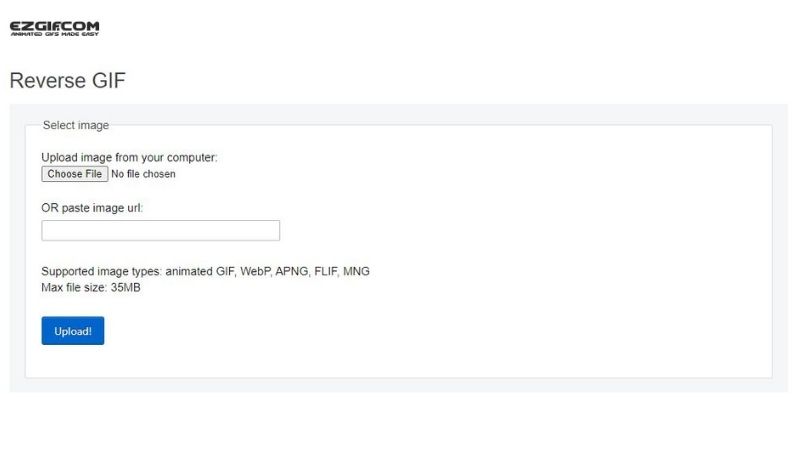 EZGIF is a web-based tool that can play YouTube videos in reverse. It is a straightforward tool that lets you do the needful in just a few clicks. It supports many file formats, and you can upload videos up to 100 MB files. To use this tool, open the website and up; load your video or paste the URL of your video. Select the boxes if you want to add music or mute the sounds and click on "reserve video." You can then go ahead and save the video.
VideoReverser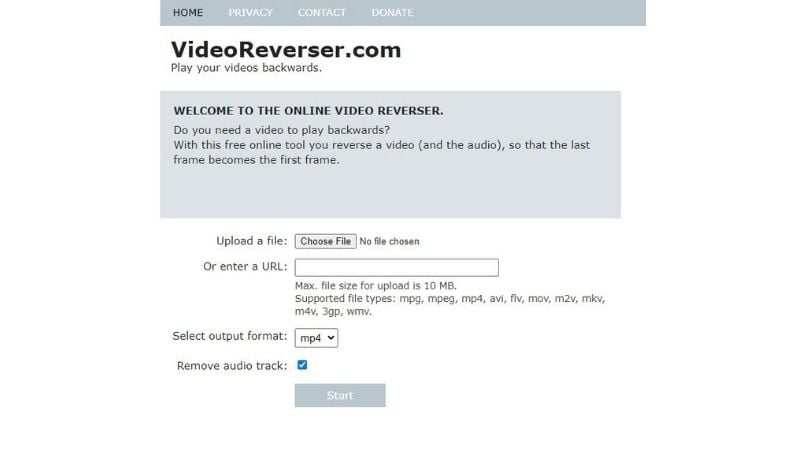 VideoReverser is a free tool where you can playback your videos along with the audio. Similar to the other tools, you can upload a file from your computer or paste a URL. While it supports a wide range of video formats, the video file size limit is 10 MB.
BeeCut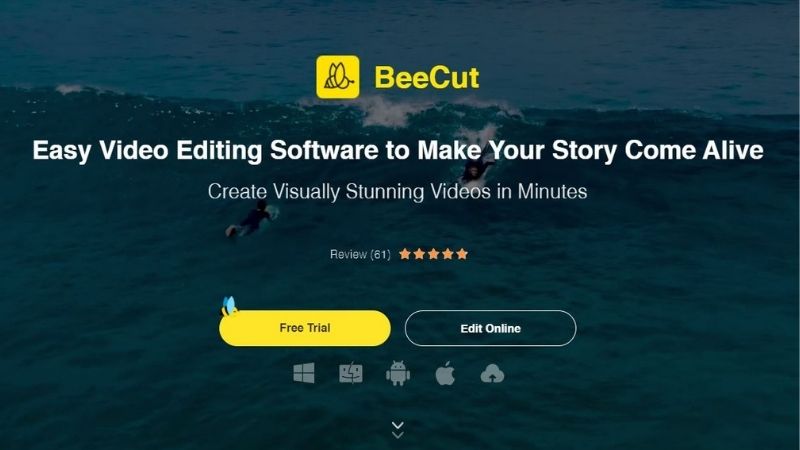 BeeCut, similar to the tools mentioned above, helps create reverse videos easily. It is a well-known tool with user-friendly functions. The tool lets you apply effects such as overlays, transitions, and texts. To use this tool, you first need to install BeeCut. You can upload files, edit the video and apply the reverse effect from the tool itself. Don't forget to save the video.
Conclusion
YouTube videos in reverse are trending, and many creators and joining the club by uploading exciting and entertaining videos. If you want to join the race, you can use these very user-friendly tools mentioned above to get you started and start gaining more views on your YouTube videos. Experiment with your videos by using effects and texts to see what your audience enjoys.