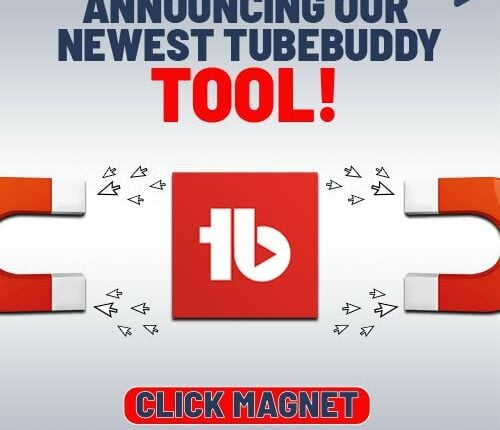 Are you wondering how to get more views on your YouTube videos? Getting views on your videos is a challenging task for creators. Some YouTube creators use tips and tools, while others opt for online platforms to help garner more views on their videos. With millions of creators making their mark on the world's largest video-sharing platform, it is difficult for everyone to rank on the top. But YouTube is continually trying to make it easy for YouTubers to create and share their skills on the platform.
YouTube has many tools like YouTube Studio, earlier known as Creator Studio, which helps creators manage their profile all in one place. Similar to the tool mentioned above is YouTube's free browser extension – TubeBuddy.
In this blog, we will learn about how creators can use TubeBuddy's Click Magnet feature to get more views on their YouTube videos.
What is TubeBuddy?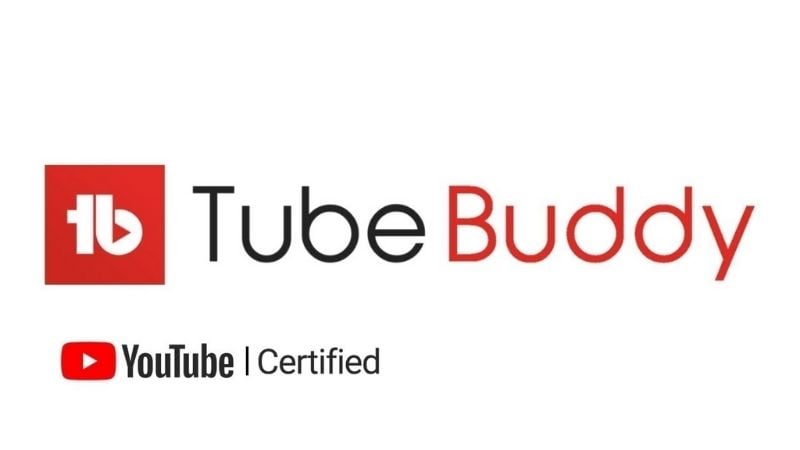 TubeBuddy is YouTube's free browser extension that helps creators manage, optimize and grow their channel. It is also an SEO tool that is directly connected to your YouTube dashboard. You can install the extension and simply sign-in using your YouTube account to access its features.
You can read our beginner's guide using TubeBuddy's features and explore each tool using it to your channel's advantage.
What is Click Magnet?
Click magnet is a TubeBuddy tool that helps creators understand the different types of content their audience base seeks and provides them with data to create more clickable videos.
How to use Click Magnet to get more views on your YouTube videos?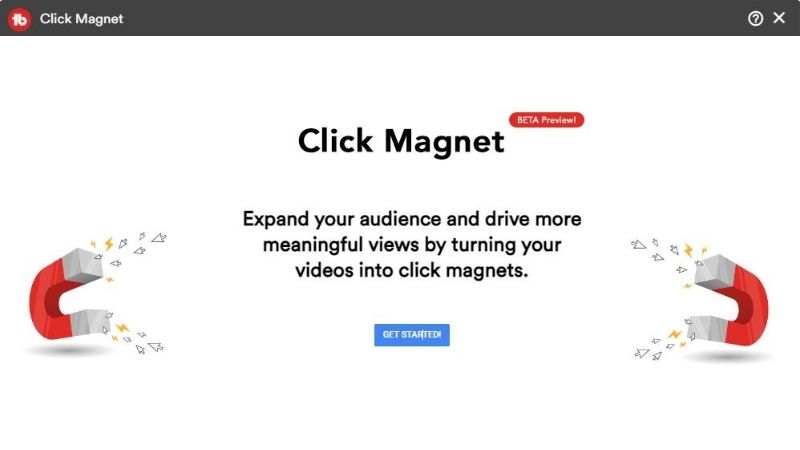 Click Magnet is built on four pillars: Power Rankings, Element Inspector, CTR Opportunities, and Advanced Analytics.
Let's explore these pillars:
Power Rankings
According to TubeBuddy, Click Magnet uses a 'Power Ranking' formula to calculate a video content's performance on your channel. It compares your videos to your channel's videos alone and not with other channels. Your video'sPower Ranking' depends on Clicks, Watch Time, and Click-Through Rate.
Creators can use filters to pin-point the metrics of each video and its performance. You will also understand the performance of your video based on the color-coding shown on the right side of the screen.
Element Inspector
The Element Inspector section helps you determine what kind of thumbnails drive more clicks through rates on your channel. Since the Click Magnet has ties with Amazon's Image Recognition API, you can understand what works on your thumbnails – whether its texts or images.
If you look on the left side of your screen, you will be able to see the following that will help you get a metrics on what's working:
Face vs. No Face
Emotions
Sizes
Text vs. No Text
Words in Titles
On the right side, you will be able to see a graph that compares two of your best videos based on the selected category and a few tips with analysis and recommendations to boost more clicks on your videos.
CTR Opportunities
CTR Opportunities helps creators find a video that will boost their channel in the best way possible. It helps to  get more views and subscribers on YouTube using Tubebuddy. These videos selected by this section have a higher chance of performing better compared to the others. Creators can use this information to improve their videos by customizing its thumbnail and upgrading its title and description to get more CTR.
Advanced Analytics
The Advanced Analytics section is something that you won't find on YouTube. With these sections, creators can filter, group, and sort data in any way that suits them the best and additionally exports this data to compare their video performances throughout a period.