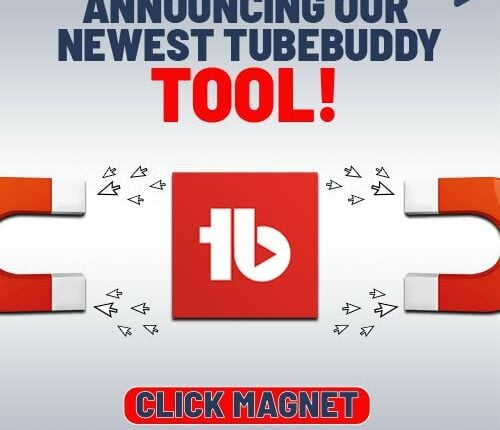 Are you looking to get more views on your YouTube videos using TubeBuddy? You may be wondering how to do it. With over 300 hours of videos uploaded every minute, it can be challenging to stand out from the crowd. But don't worry. YouTube continually tries to make it easy for YouTubers to create and share their skills on the platform.
YouTube has many tools like YouTube Studio, earlier known as Creator Studio, which helps creators manage their profiles in one place. Similar to the tool mentioned above is YouTube's free browser extension – TubeBuddy, and here you will learn what this tool does and how to use it to get more views on YT videos.
What Is TubeBuddy?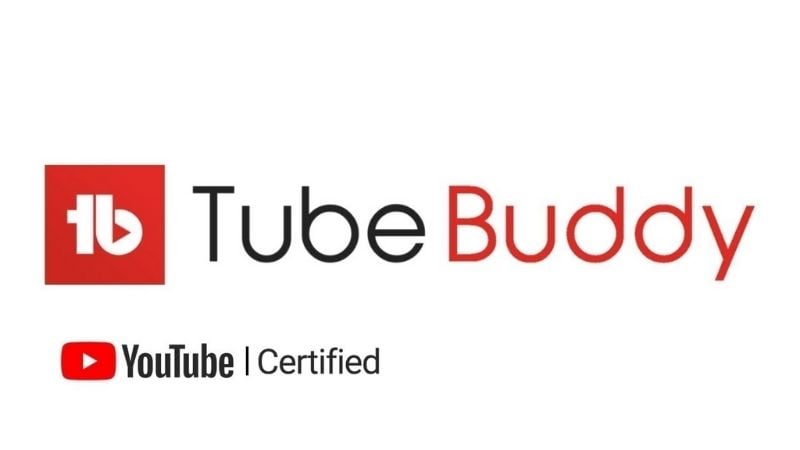 TubeBuddy is YouTube's free browser extension that helps creators manage, optimize, and grow their channels. It is also an SEO tool directly connected to your YouTube dashboard. You can install the extension and simply sign in using your YouTube account to access its features.
You can read our beginner's guide using TubeBuddy's features and explore each tool using it to your channel's advantage.
How To Use TubeBuddy To Get More Likes? 
There are ways to use TubeBuddy to grow your channel and generate legitimate views. The tool can be easily installed as a browser extension from Chrome. So, to install the extension, go to the TubeBuddy website and click on the Add to Chrome button now. You must log in with your YouTube credentials once the extension is added to your Chrome. 
Here's the list of five ways TubeBuddy can help your channel grow. 
1. Use TubeBuddy Feature
Tube Buddy has many features that can help you generate views on your channel. It includes tools for optimizing your videos, such as keyword research, video SEO, and analytics tools so you can keep an eye on your performance.
2. Use Advanced Features
TubeBuddy does provide some additional advanced features that can help you take your channel to the next level. You can use TubeBuddy A/B testing tools to test different versions of videos to see which one performs better.
3. Use The Pro Version
You can also use the TubeBuddy Pro version, which gives you access to advanced analytics, bulk processing, and collaboration tools.
4. TubeBuddy Productive Tools
Getting your hands on the productive tools will keep you updated on YouTube video uploads. An automated best practices test can tell you if you are in line with YouTube's guidelines. TubeBuddy also has a scheduling tool, so your videos can be published anytime without interruption.
5. Canned Responses
Canned responses are one of the productive tools of TubeBuddy you can use to manage your channel. Through this tool, you won't need to send the same messages to everyone manually. It's an AI tool that does your job and answers all the frequently asked questions by the viewers on your behalf.
6. Engaging Custom Thumbnails
TubeBuddy's thumbnail generator will give precise and clear images of the video and increase YouTube CTR. Ensure your thumbnail matches or is relevant to the content in the video, as it could give a deceptive look to the readers.
7. Make A Calendar With A Topic Planner
As a creator, you could run out of topics, so creating a calendar with a topic planner will save you from massive headaches as a creator. Luckily, TubeBuddy provides a feature like a Topic planner to keep your creative ideas handy.
8. Use TubeBuddy To Create And Edit Videos' Chapter
Tube Buddy has rolled out a new feature called Chapter Editor. This feature makes the viewer easily find the chapter they want to watch without skipping through the entire video. Through this, you can also add and edit the existing chapters.
What Is Better Than TubeBuddy?
VidIQ is, without a doubt, a solid second choice for improving video visibility on YT SERP after TubeBuddy. But VidIQ charges are higher than the Tube Buddy. If you want to use tools for basic analytics and tips to get more views on your videos, the free version will be enough. But if you buy the premium subscription to the tools, you shall be provided advanced features to grow your channel faster.
Conclusion
The query of how to get more views on YouTube takes hard work and may require a bit of TubeBuddy help. Tube Buddy offers robust tools to manage and grow your YouTube channel. Now that you know what Tube Buddy is, make good use of it to get more views on videos to grow your channel. Creating high-quality and engaging content is also important when using TubeBuddy to get more views and subscribers.
Frequently Asked Questions
Q1. How Does TubeBuddy Work?
It is a powerful SEO tool that helps you identify effective keywords and tags so your channel generates constant views and subscribers.
Q2. Is TubeBuddy Safe?
Yes. It's a YT-certified extension with thousands of satisfied users without grievance. It keeps your personal data safe and secure.
Q3.

Which Is Better VidIQ Or TubeBuddy?
VidIQ and TubeBuddy, both tools, have their strengths here. VidIQ features detailed insights, and Tube Buddy gives a clear idea of your video's performance.
Q4. Does TubeBuddy Increase Views?
TubeBuddy is a video SEO tool that helps your video reach the audience through SERP and increase views.
Q5. How To Increase My YouTube Likes?
You can increase your YouTube views without any help from tools. However, this process is slow and needs abundant patience to achieve the goal. Here are the tips and tricks to increase YouTube likes on your own:
Run a viral YouTube content
Link your YouTube video to the website
Create and display your video playlist on the website
Create popup videos
Optimize your video's title