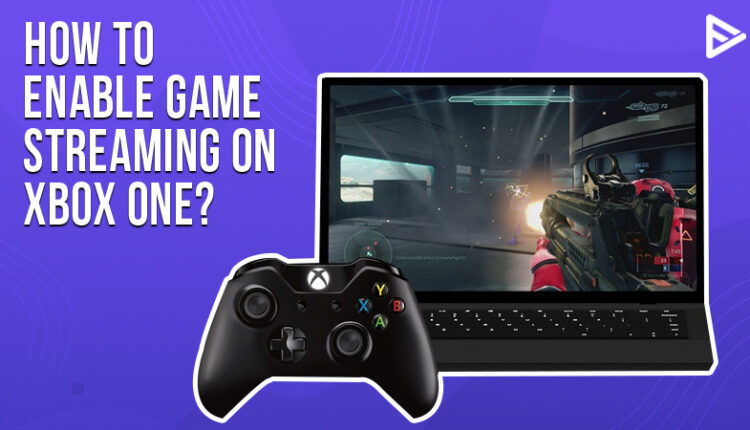 If you are a gamer, I am sure you can enable game streaming on Xbox one. Why should you have an Xbox One? Are you a newbie to YouTube gaming? Here's how you can start a gaming channel for free! If you are a YouTuber and like to stream games on your YouTube channel, you should have an Xbox One. Initially, you might stream on YouTube or Twitch individually, but once you have many subscribers on YouTube and a good number of followers on Twitch, streaming live on both platforms gets a little challenging. This gaming system allows you to buy and download games, share your recorded games online and play with multiple friends. Let's discuss how to game stream using Xbox one.
What are the requirements to stream from Xbox One?
Make sure your PC has these requirements before you start streaming on your Xbox One:
A multi-core processor with 1.5 GHz.

RAM should be a minimum of 4GB

A wired ethernet network connection will work best while you are streaming on Xbox one. It is necessary to keep your plug-in your PC and the Xbox console to the router. If you want a wireless connection, you need to maintain the standard up to

802.11 N

.

To stream on any platform like Twitch or YouTube, you require an Xbox console and a controller.
How to connect and stream Xbox one to PC?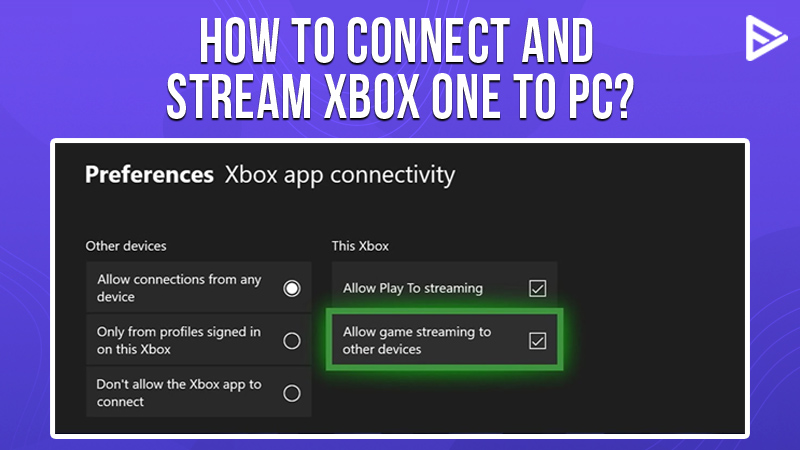 As I mentioned above, Xbox One will help you play with multiple players, and you can chat with your friends while you play too! Hence you need to connect Xbox one to your PC. Here's how you can connect Xbox one to the PC:
Open the Xbox console app on your system. Select the connection icon that looks like an  on the left side

Click on the Xbox and select choose.

Now, your Xbox app will connect with your Xbox automatically
How to stream from your Xbox?
Microsoft's Xbox made it easy to stream games from your mobile devices as well! Here's how you can stream your favorite game from your mobile device as well:
Android 6.0

iOS 13

Bluetooth 4.0

An Internet connection from 7Mbps to 10Mbps

5GHz wireless connection

Xbox app (For Apple & Google) 

Xbox One console 

And Xbox controller
Now you can get the console ready
First, you need to register your account and get ready to stream your YouTube channel; then, you can follow these steps:
Press the Xbox button on the controller.

Choose the Profile & System.

Then select Settings.

Choose the devices & connections accordingly.

Select the Xbox remote features.

Tick the box next to Xbox remote features.

Select Instant-On listed under Power Mode.
Concluding thoughts
I hope this blog has answered your question as to how to enable game streaming on Xbox. You can now stream on multiple platforms, chat, and play with numerous friends! So go ahead and stream on YouTube and Twitch to be the next gaming sensation. Also, we are here to give you new gaming ideas that will keep your YouTube viewers glued to your YouTube channel.  If you want to boost your YouTube channel with more views, we Veefly will help you grow your YouTube channel b exclusively providing you with 1000 free YouTube views.