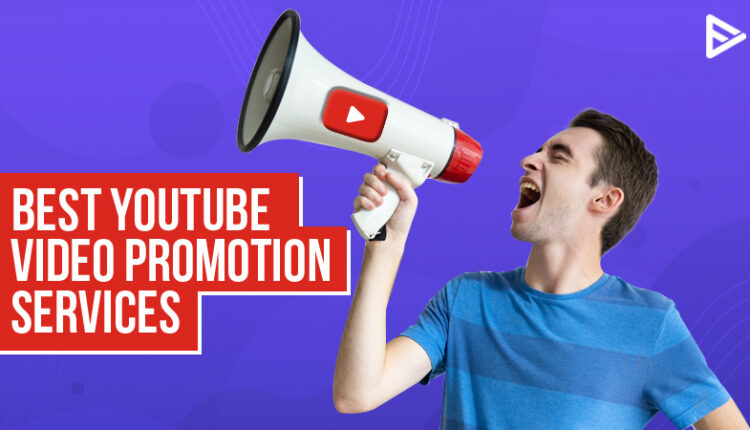 Are you looking to promote your YouTube videos? YouTube video creation takes a lot of time and effort. Imagine creating an amazing video that is receiving zero engagement. In this case, it becomes important to use video promotion services to boost your reach and take your video to the right audience.
Creators often face this struggle when starting a YouTube channel. Most of their videos get stuck at a certain point and become stagnant. Online video promotion services help you target the right audience globally and increase views on your videos. With more views in your pocket, you can go ahead and monetize your YouTube channel.
So, let's look at a few real YouTube promotion services that you can consider without burning a hole in your pocket.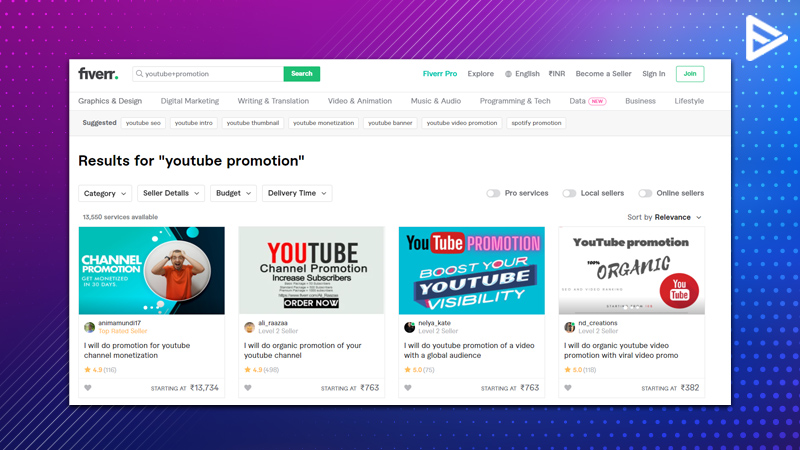 If you want to reach your goals quickly, you can use Fiverr to promote your YouTube videos. It is one of the best YouTube promotional services with different plans to suit your budget.
Basic plan – $5 for 9 days
Standard plan – $25 for 10 days
Premiere plan $50 for 13 days
You can search for your need, select the package, compare reviews, and start the promotion service.
VeeFly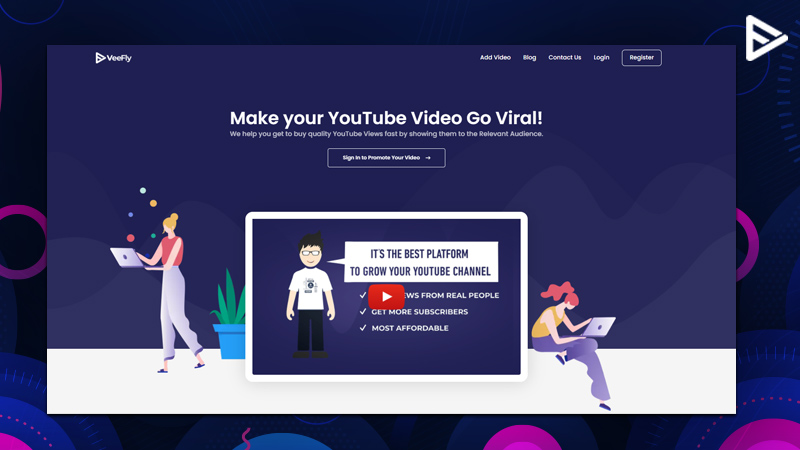 VeeFly offers quality YouTube views through its promotional service. You can easily create a campaign on their website and get real people to watch your videos from all over the world. They give views and engagement from real people at affordable prices. With VeeFly, you can get $10 for 1k views, $100 for 12k views, and $500 for 60k views.
To promote your video on VeeFly,
Enter your video's URL
Enter your keywords and target audience
Select a budget
Now you can sit back and relax while your audience enjoys your video.
Push Views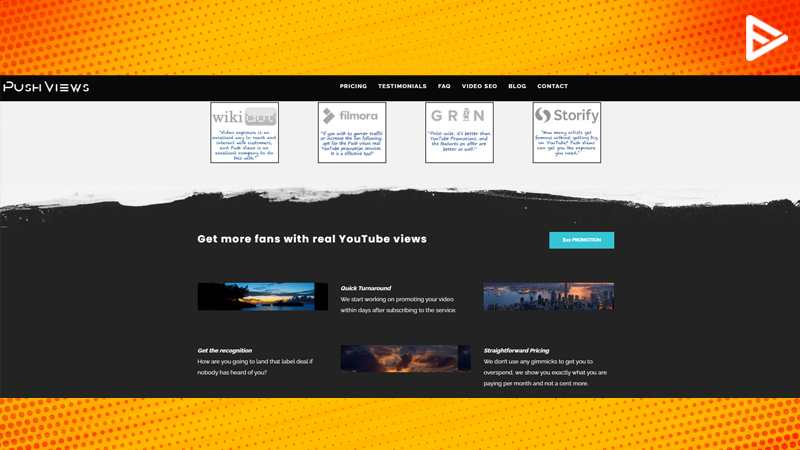 Another real YouTube promotion service that will help increase your subscribers is Push Views. It is an effective tool with fair pricing, and you can change your budget every week. In addition, Push Views believes in a straightforward approach with their audience, which is perfect for upcoming creators.
SEO Task
Among the other real promotion services for YouTube is SEO Task. The platform provides focused solutions towards promoting your video on the internet. They come with years of experience in meeting their customer's goals, keep you ahead of the curve, and leverages other channels to maximize your promotion. In addition, with their pocket-friendly packages, you can easily increase your engagement rate, traffic and improve your video's chance at ranking.
Grin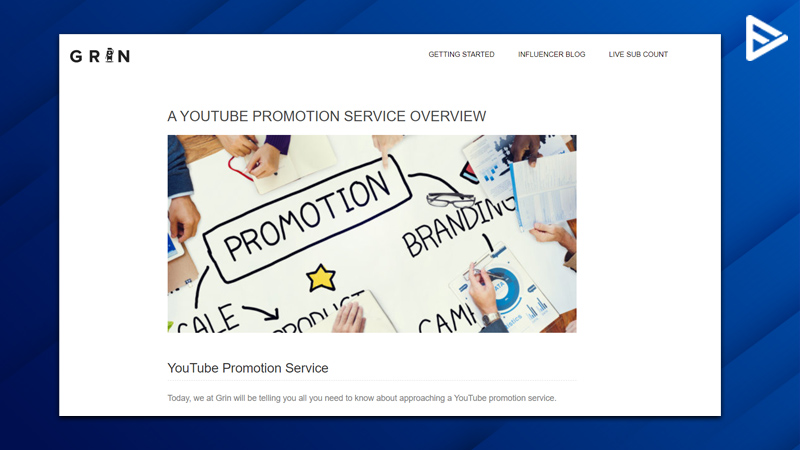 Lastly, there's Grin, a promotion service that lets you connect with other YouTubers. It enables creators to work and grow together through YouTube collaborations. They help with shoutouts from well-known YouTube creators, along with their criticism, opinion, and reviews. Like the other platforms, it does not provide direct views but gives you an alternate way to increase your view count on your YouTube videos.
I hope these services help you boost your YouTube views. If you know of any services, do let us know in the comment. Other than that, here are the Top 9 video content to boost your views on YouTube.