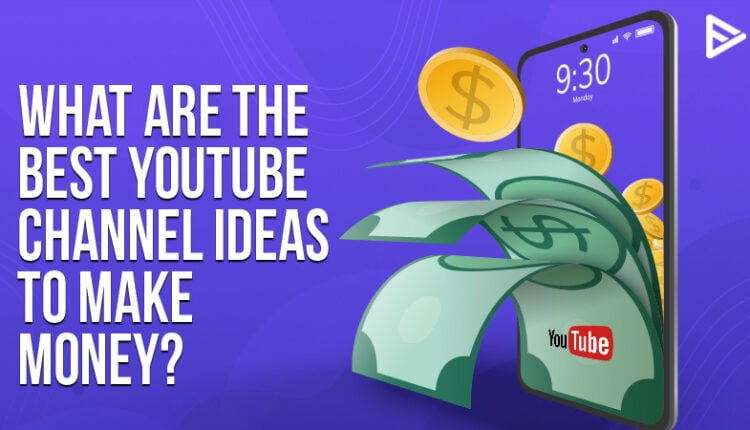 Do you want to start a YouTube channel? If you're aware of the competition on YouTube, you might feel beginning a YouTube channel is extremely difficult. That's not true. You just need to have the right set of ideas to start a YouTube channel. If you want to get going on YouTube, your content needs to be unique and different. The right and unique ideas can raise your YouTube channel to heights that you might have not imagined. At the same time, wrong ideas might lead your channel downhill. You don't need to worry about this, once you've decided to build a YouTube channel, think positively and work hard. I will help you with the best YouTube channel ideas that will help you to become a successful influencer on YouTube.
List of Best YouTube Channel Ideas
Before you choose an idea for your channel, you need to understand what interests you and what you're passionate about.
Food reviews and cooking recipes
People previously used to refer to recipe books for cooking. Now it is the era of Zomato and Uber Eats. You do not prefer ordering food without knowing about the ingredients and restaurant. As a YouTuber, you can visit restaurants and make food review videos. Also, if cooking or baking is your interest, you can make videos where you can cook or bake. People prefer watching videos over reading recipes as they can see the process and the quantity of the ingredients.
Product reviews and tutorials
If you're a technology enthusiast, this is one of the best YouTube channel ideas for you. You can review the products that you use. While reviewing products, remember to review products that you have used or prefer using so that you can share an unbiased and genuine review. You can also share product tutorials, as to how to operate the product. As you know YouTube is a search engine and people usually search for solutions related to product issues. 
Fitness and health
The current pandemic situation shut all the gyms and fitness centers. So if you're thinking of starting a YouTube channel this can be one of the best channel ideas. You can post short workout videos for beginners and pros. Also, fitness challenges are in great demand on YouTube. Share health tips as well.
Gaming
YouTube is one of the best video-sharing platforms which allows you to stream live while you play games similar to Twitch. The young crowd on YouTube is interested in playing games and is always looking out for tricks and techniques to play games and clear levels. So if you're a gamer, this is the best idea for a YouTube channel.
Photography and video editing
Photography is considered a great form of art. You can share tutorials on how to capture different types of pictures if you're good at photography. Also, YouTubers need to edit videos before uploading. There are many software's available online. You can make tutorials on how to edit videos using that software.
Concluding thoughts
I am sure the list of best YouTube channel ideas will help you to build your YouTube channel. Remember to grow your YouTube channel you need to work hard, stay patient and post quality content constantly. If you're looking out for the software that will help you to edit videos, check out our blog on The Best Video Editor For YouTube. If you're thinking of starting a gaming channel, do not miss out on the tips to Start A Youtube Gaming Channel.