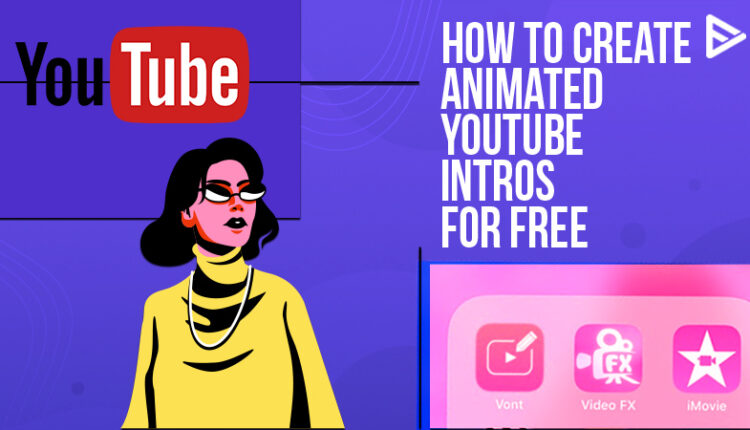 Are you looking to create animated intros for your YouTube videos? Many creators on YouTube have amazing intros or opening credits that serve as a branding tool for their channel. However, creating animated intros is challenging and time-consuming, and sometimes expensive. Are YouTube intros important for your channel? How do you create an intro without burning a hole in your pocket?
Here are the best ways to create animated YouTube intros for free.
Free Video Creation Tools
New YouTubers struggle to find free video creation tools online. Wondering why they are important? Eye-catching intros leave a lasting impression on your viewers and keep them hooked to your videos. This directly results in an increase in views and audience retention rate.
You can use tools like Adobe Express and Canva, which are free to create YouTube intros. These tools can be used to create customized thumbnails, social media content for your YT videos, design graphics, templates, etc.
On Adobe Express, create a new project > Video
On Canva, create a design > YouTube Intro
Choose a template
When you start a new project, enter a title for your intro video. If you plan on using the same intro for all your videos, you can name the title as something simple. However, if you choose to create different intros for each video, rename it accordingly for easy access.
The second step is to choose a template that best suits your video. Again, you will come across multiple options that you can browse through. Remember that your intro needs to be visually appealing and creative enough to tell your story in a matter of seconds.
While this might sound very overwhelming, these tools make it easy with an already available list of templates. So if you are a creative person with a visual concept ready to go, simply create your own.
Upload media
Both tools let you upload media easily for better visualization. In addition, many YouTubers have their custom logo or brand elements. If you have one, too, use them in your intro to enhance your brand image.
If you don't have any, Adobe Express and Canva offer free pictures and elements for you to use. You can search for pictures and select from the options available for free. If you want to include videos, upload clips that are shorter than 30 seconds.
Customize your video
The last step is to add fonts that go with your theme. You will find several options to play around with. For example, you can add text to highlight your channel name or, like many YT creators, your schedule. On Adobe Express, you will find this under "Theme," while on Canva, you will find this under "Text."
You can also add some music to your intro. Background music adds a mood to your video. You can either choose from the several options available in the library or upload your own music. Finally, you can add effects and transitions for an animated effect.
Once you've finished your video intro, Click on the "Download" button as an MP4 file and upload it to your video editing software.
YouTube creators use video intros to boost their view count and gain more subscribers. If these tips don't work for you, you can try Veefly and its latest promotional services to get more views and expand your reach on YouTube.