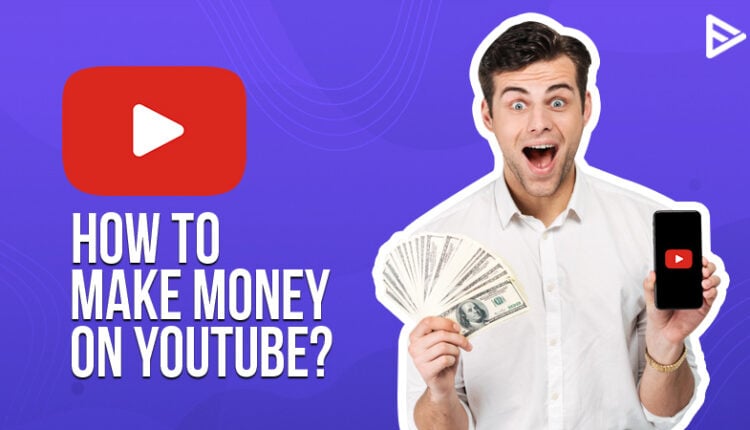 Do you want to make money on YouTube? Well… some people think that making money on YouTube is very bizarre! That's not true at all! YouTube has supported its creators and artists to earn money and turn their passion into professions. It's really hard to believe the six-figure income of YouTube influencers. Are you interested in earning money on YouTube by following your passion? Do you want to become a YouTube influencer? Then you are at the right place because I will share some best ways to make money on YouTube in this blog!
Best Ways To Make Money On YouTube
Here are the best practices to earn money on YouTube:
YouTube Partner Program
YouTube Partner Program is the core foundation if you want to make money on YouTube! Are you wondering why am I saying this? Well… If you're not a part of the YPP, you won't be eligible to earn monetary benefits from ads and premium subscriptions from YouTube. Here are the conditions you need to follow to get started with the YouTube Partner Program:
Before applying for YPP, make sure your channel follows YouTube's terms and policies
You need to have a minimum of 1000 subscribers with over 400 hours of watch time in the past 12 months.
Your Google account needs to have a 2-step verification.
Once you're eligible, you can go ahead and sign YPP terms and conditions.
Create an AdSense account.
After signing YPP's terms and conditions, your account will be reviewed.
If your account is approved, you will be able to earn monetary benefits from ad campaigns and premium subscriptions. You can re-apply after 30 days if not approved.
YouTube Affiliate Marketing
YouTube allows you to promote ads create videos, share links to third-party websites and earn a commission. It's simple, you add the third-party links in your video description, your viewers click on the link to buy products, and you earn commission in return.
You can also share promo codes and links for the products you review. If the buyer purchases the products from the link that you are sharing, you will earn monetary benefits in return.
We at Veefly help you to earn revenue through affiliate marketing.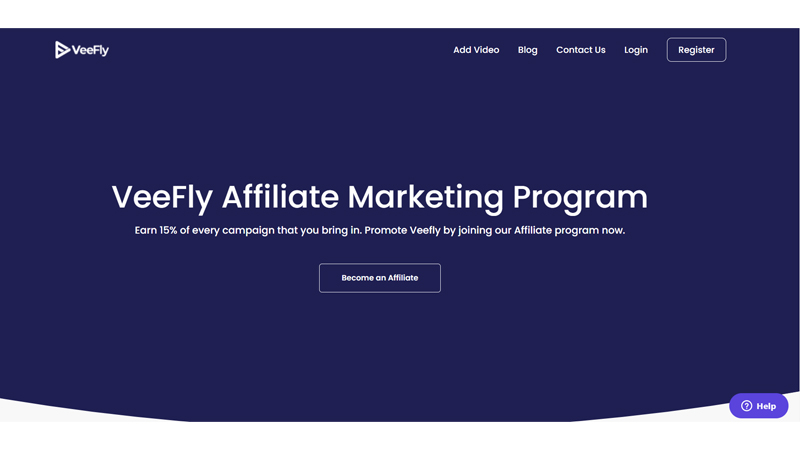 YouTube Sponsor
YouTube introduced the new tick icon beside your Channel name. You must have also noticed a 'Join' or 'Sponsor' option besides the 'Subscribe' icon. This option allows your subscribers to pay a monthly fee of $5. In return, you need to provide some exclusive content to these viewers, they also get eligible to earn discounts on tickets for events and training programs.
To earn YouTube Sponsorship, you need to have 30K subscribers, and you should be a part of the YouTube Partner Program.
What Other Ways Do YouTubers Make Money?
YPP and the sponsor are the main sources to earn money on YouTube. But there are some other ways that help you make money easily on YouTube, which many creators aren't aware of.
Sell Products Or Merchandise
The first way to make money through YouTube is by selling your products and merchandise. You can produce a product of your brand and sell it on the platform. These products include t-shirts, coffee mugs, or tote bags. Merchandise increases your exposure by putting your brand online and deepens the relationship between your fans and your business.
Crowdfund Projects
If you think your ideas are worthy enough to be executed, Crowdfunding is what you need to get your hands on. You can pitch your ideas to your crowdfunding community and audience to sell off your project to earn money.
Earn Through Fan Funding
Similar to crowdfunding, you can also earn money through fan funding. Audiences are inclined to support creators, offering good content across the platform. Through the fan funding process, they can donate some money as a gift or support to you on YouTube.
Get Your Content Licensed
Licensing your content helps you reach a larger audience while earning money. So if you believe you have created a viral video with mass appeal, you can license your content in exchange for money. This lets you gain popularity as well.
Ways To Make Money On YouTube Without Making Videos
The ways of earning on YouTube are similar to what we have mentioned above. And creating videos to earn money on YouTube is the only way. However, if you are a camera-shy looking for ways to load your pocket without making videos, here are some of the topics on which you can create a video without showing your face.
Meditation
Record ASMR audio
Create Sound Effects
Podcast
Stream Video Games
Conclusion
I'm sure these YouTube programs will definitely help you to make money on YouTube. You can also read another money Online Via YouTube.
Frequently Asked Questions
Q1. Can YouTube Shorts Be Monetized?
YouTube allows you to monetize your shorts once you have 500 subscribers on your channel. Yes. Since the monetization requirement update is launched, you need to get 500 subscribers and 3 million valid short views in 90 days to start monetizing.
Q2. Does YouTube Pay You Monthly?
YouTubers with the membership of YPP get paid every month between the 21st and 26th through AdSense. However, to get paid every month, you need to reach the $100 minimum payment threshold. If you don't reach the threshold, the earnings roll over to the next month.
Q3. How Much Does YouTube Pay?
The amount of money YouTube pays to creators depends on many factors, and one of them is the number of views a video receives. Apparently, the average pay a YouTuber get per ad view is $0.018. Sometimes, the range can fluctuate between $0.10 to $ 0.30 per ad view.
Q4. How Many Views Do You Need To Get Paid By YouTube?
Generally, YouTubers need to reach 1000 views per video to earn money on the platform. But this is when you are a member of the YouTube partner program. Normally, you need to generate 1,00,000 views per video to get paid by YouTube.