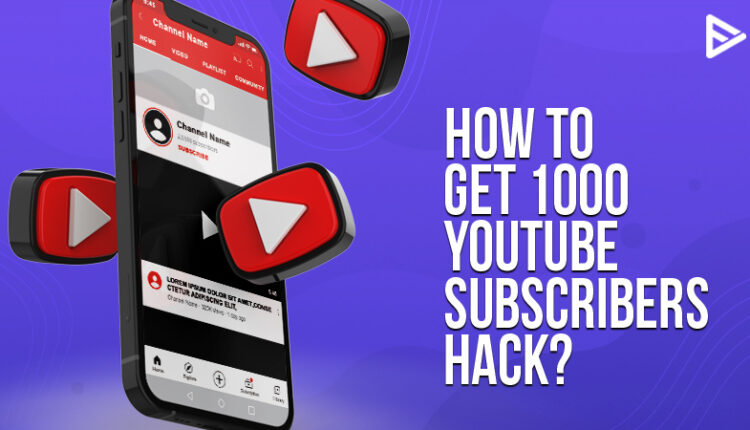 Do you want to grow your YouTube Channel? Are you wondering how to get more than 1000 subscribers to your YouTube channel? If you're a YouTuber already, you know that views and subscribers are key to giving you monetary benefits! But YouTube is a huge video-sharing platform with over 37 million channels on YouTube. Getting subscribers to your channel will be very challenging! You need to be constant with uploading videos on your channel for YouTube's algorithm to suggest your videos. Today, in this blog, we will discuss how to get faster YouTube Subscribers' hacks.
5 Easy Hacks to Get 1000 YouTube Subscribers
Increasing subscribers cannot happen overnight. You need to constantly make trendy content, upload videos, and be patient! Here are some new hacks that you can use to increase YouTube subscribers:
Post Consistently
As a beginner, you can start posting one video every week. Since you need time to build content, shoot, and upload, posting a video once a week or twice a week can give a good start to your channel. Posting frequently allows YouTube's algorithm to suggest videos in search results to a new audience as well! Once your channel grows, you can increase the number of videos that you upload to attract more attention.
Optimize your description
Well, YouTube is the second largest search engine, so you know the importance of SEO to rank your videos on YouTube. Your channel description should include trending keywords that define your channel's niche. Include easy and complimentary keywords in your video description! Use popular hashtags in your description.
Upload long-duration videos
Mostly, it is suggested to post short videos, but YouTube calculates the watch time on videos. So if your video is short, the watch time that is calculated on your video will also be limited. Watch time is an essential part of YT's algorithm to get 1000 subscribers on YouTube.
Add YouTube branding watermark
If you add a branding watermark to your videos, it allows viewers to subscribe to your channel. You can use YouTube's logo as a branding watermark in your video.
Brand your channel and give promo codes
Once you move your YouTube channel to a brand account, you will be able to give access to managers to manage your account, and you can concentrate on making more content to upload on your channel. Viewers always look out for the giveaway goodies and promo codes. This will, in return, get you more subscribers!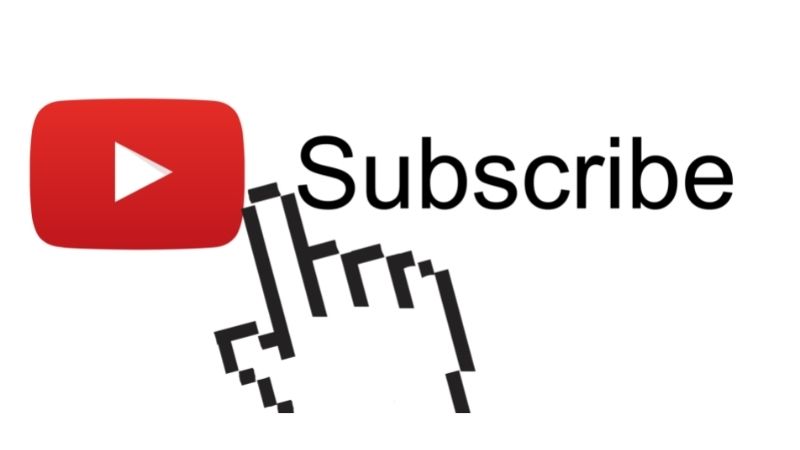 Can you purchase 1000 YouTube Subscribers?
Yes, there are tools available that will allow you to buy subscribers. But you should avoid purchasing subscribers for YouTube:
YouTube can ban your account for violating its policy
Fake subscribers will not engage in your videos
Brands you promote will not reach the target audience. Hence, you might lose brands!
Well, Veefly provides you real traffic on your YouTube videos, so you don't have to worry about fake views and subscribers.
Frequently Asked Questions
Q1. How do you get 1000 subscribers on YouTube trick?
Generating 1,000 subscribers along with 4,000 watch hours could seem impossible until you know the right way to achieve this goal. Below is the list of tricks that you must know if you want to grow your channel faster.
Select the right niche.
Be consistent with uploading videos.
Create a unique video.
Optimize your videos for search.
Q2. Will YouTube pay me for 1000 subscribers?
To add ads to your YouTube video, you must meet the YPP requirement. Luckily, YouTube has lowered the eligibility criteria to 500 subscribers and 3000 public watch hours.
Q3. Is it hard to get 1000 subscribers on YouTube?
Achieving subscribers and views on your videos is difficult. Viewers don't subscribe to the channel unless the content is contenting. You need to understand the needs of your target audience to make the most of your videos. What can help you the most is showing your real side to your audience to win their hearts and convert them into subscribers.
Q4. Can you make money on YouTube without 1,000 subscribers?
The simple answer to this question is no, you cannot make money on YouTube without 1k subscribers. Meeting the eligibility criteria of the YouTube partner program is crucial. This means that until you meet the requirement, you can't monetize even your YouTube shorts.