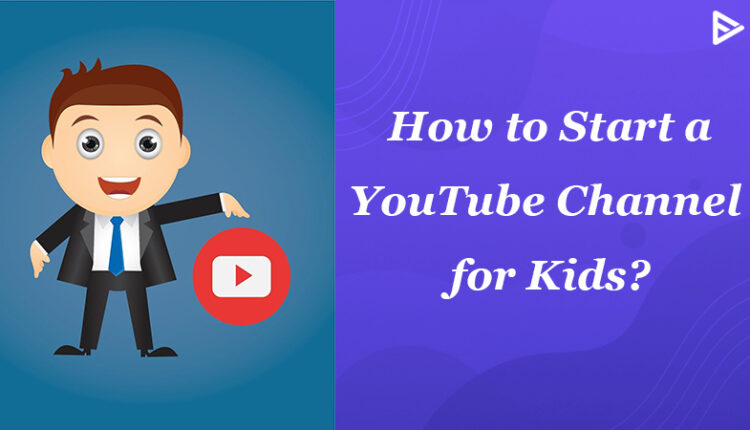 Kids' entertainment channels have been receiving a lot of fame on YouTube. In the top ten channels having the most subscribers, four channels are owned by kids. Cocomelon, Kids Diana Show, Like Nastya and Vlad, and Nikki are all kids' entertainment channels. Isn't it very interesting to know that kids earn a six-figure income? Similarly, do you want to start a YouTube channel for your kid? Every parent is concerned for their children before introducing them to the digital world and social media. In this blog, we will discuss how to set up a YouTube channel for kids!
Steps to start a YouTube channel for kids
If earning money on YouTube was easy, everyone would be rich by sharing videos. But, getting started on YouTube won't be easy as you will be competing with already settled kids channels. Also, as a parent, you want to know what your child is watching and for how long. Social media is the new way of expressing yourself and getting YouTube the video-sharing giant introduced YouTube kids for children. It has parental controls and safe search features.
You cannot upload videos on the kids' platform directly. As a parent, you need to have an account on YouTube, once your videos get popular and are child-friendly they will be featured on YouTube kids. That means, your account should be a part of YouTube kids. Follow the steps below to create an account:
Sign in to your YouTube account
On the upper right side corner, click on the user icon
Go to 'settings'
Under 'Your YouTube Channel' select 'Create a new channel'
Enter the name of your channel
And select 'Create'
You have successfully created your kids' channel!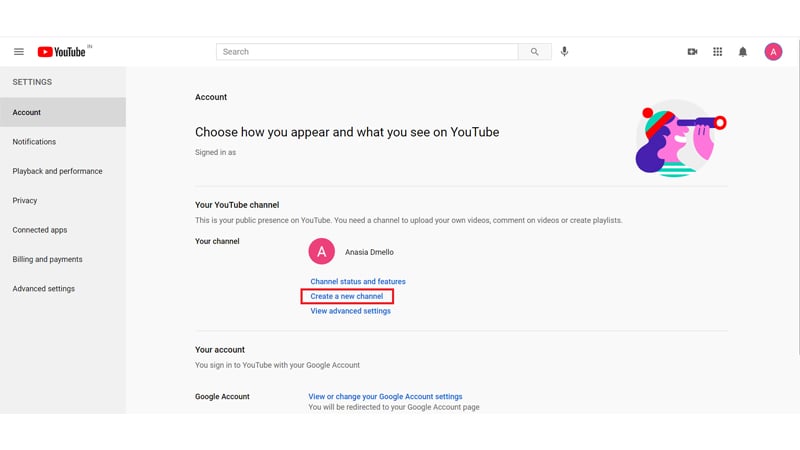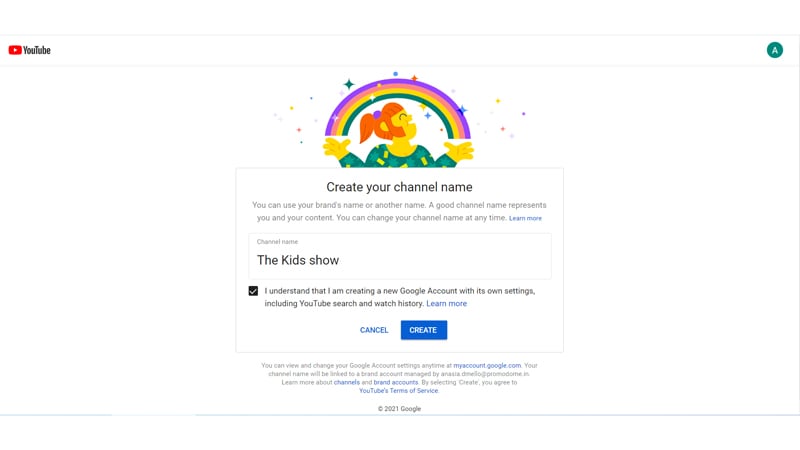 YouTube Channel Ideas for Kids
Baking and cooking
You can obviously not ask your kid to chop and cut veggies! But you allow your kid to stir or mix which will stain and mess everything around! But that adorable! Isn't it?
Painting and crafts
Kids usually enjoy drawing and painting. Teach your child to learn new easy crafts and paintings. Your viewers will also enjoy learning craft.
Daily lifestyle
Follow your kid while he or she crawls around in the house. They have cute faces to make all day!
Games and toys
Children are fond of playing video games, therefore you need to have a good system suitable for gaming. Shoot videos while they play with toys
Singing and dancing
All kids are very talented. Record them while they sing or dance.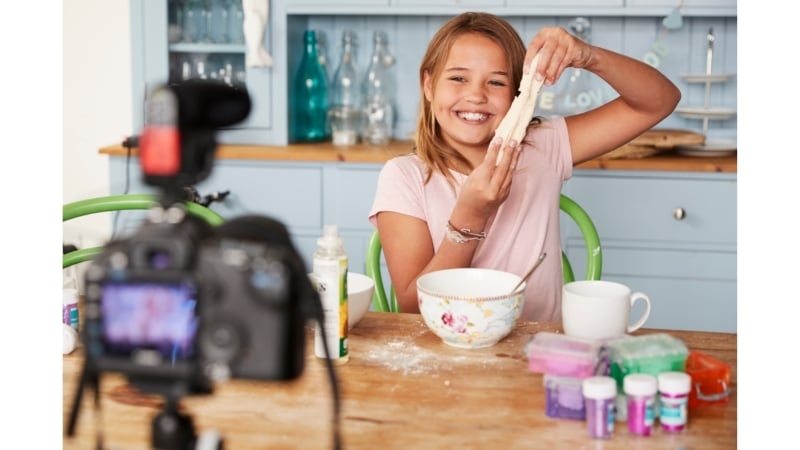 5 YouTube channel for kids to watch
National Geographic Kids: This channel uploads fun videos of animals and travel destinations
The Brain Scoop: This will help your child to keep them updated about how museums are since we do not have many museums around now.
TED-Ed: We all are motivated by TED talks. TeD foundation uploads informative lectures on their channel.
Minutephysics: This channel demonstrates science in a creative form that you wish to teach your child.
Nerdy Nummies: This is a family-friendly channel that is hosted by Rosanna and invited guests. It focuses on baking.
Concluding thoughts
YouTube does not allow children below the age of 13 to have an account. Also, children between the age of 13-17 years are advised to have parental control. But, that does not mean you cannot open an account for your child. You can open an account for your child but you need to follow YouTube's terms and conditions. Do you want to monetize your videos? Learn How to Monetize your Videos on YouTube in our guide.