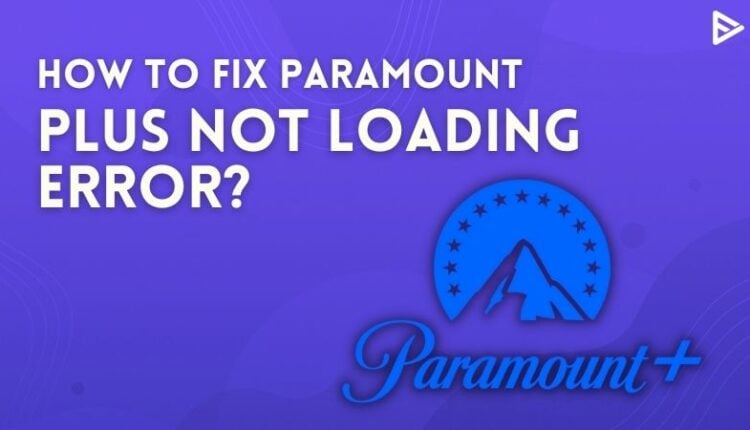 Paramount plus is an OTT platform that has all your favorite movies. But sometimes, it gets glitched, or you get to see that Paramount plus is not loading properly. This might get annoying. So how do you fix this error?
This guide has some easy fixes to eliminate the Paramount Plus Not Loading error.
List Of 7 Fixes For The Paramount Plus Not Loading Error
Don't panic if Paramount Plus is not loading on your phone, PC, Roku, or another device. Here are seven of the most popular fixes for connection issues so you can start streaming.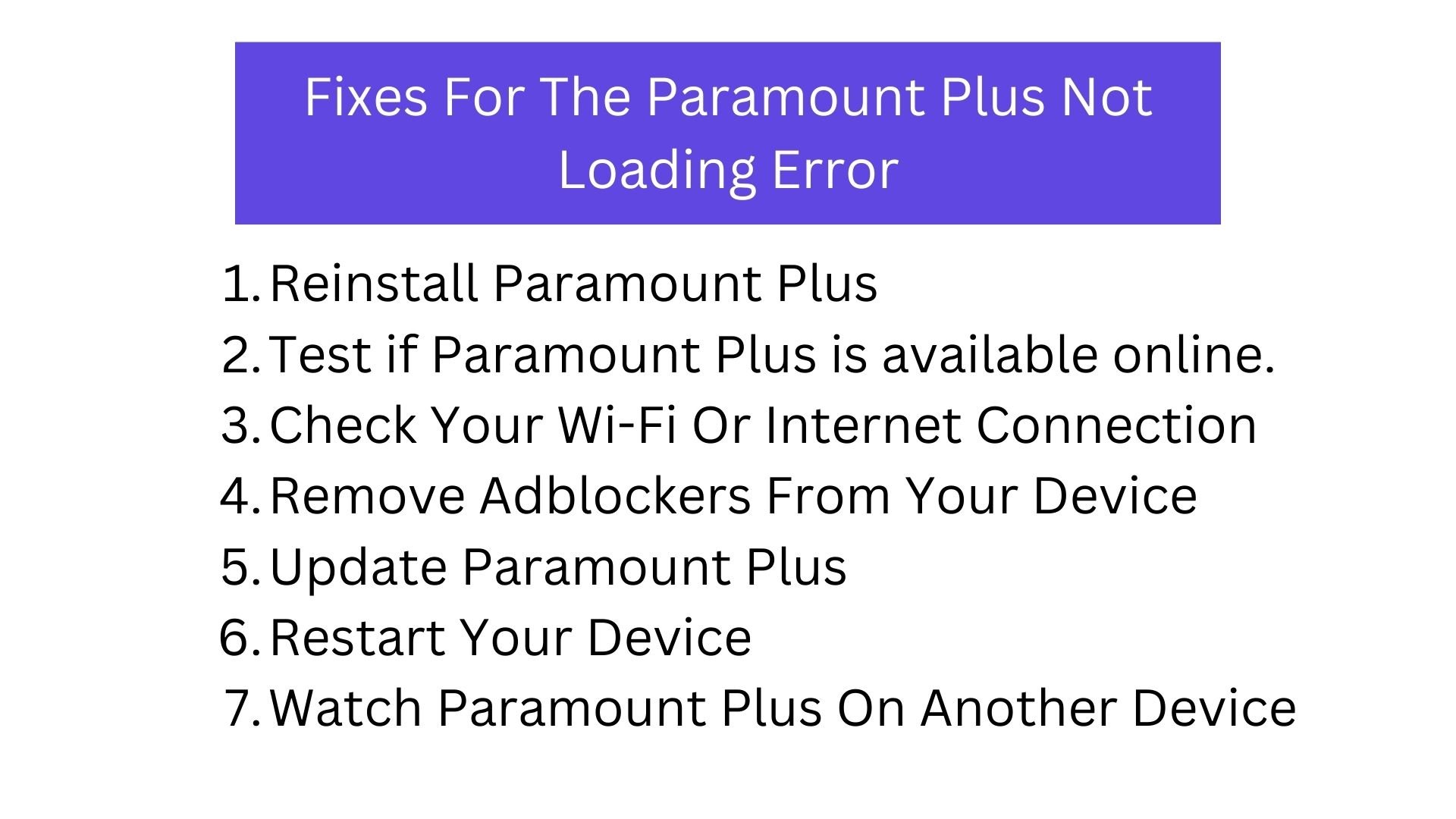 1. Reinstall Paramount Plus
Closing and reopening the app is frequently the quickest option for a streaming subscription like Paramount Plus. An app normally deletes any faulty data that prevents it from functioning correctly when you close it. Depending on the type of device you have, but for most streaming devices, you can hold the app and then select the force stop or uninstall option, one of which is to force close the program. On Roku, there is no method to force an app to shut down. However, you may quit the application and then relaunch it.
2. Test if Paramount Plus is available online
Although the Paramount Plus services don't frequently go down, it is always conceivable that Paramount is having issues if you cannot play any videos in the app. You may look at the Paramount Plus status page to see if that is the issue. You'll need to use an alternative streaming platform as you wait for connectivity to be restored if the website indicates the service is down.
3. Check Your Wi-Fi Or Internet Connection
Check to be sure the problem isn't with your internet connection, even if it might seem obvious. For Paramount Plus to stream correctly, your download speed must be at least 4Mbps. You can perform a speed test to see whether you satisfy this condition. If not, contact your service provider to learn about your choices for enhancing speed.
4. Remove Adblockers From Your Device
If your browser is set up with an ad blocker like AdBlock, you may experience issues logging into Paramount Plus because Paramount Plus not loading correctly. You may configure AdBlock to ignore Paramount Plus. However, you might prefer to completely eliminate it. For instance, in Chrome, select the AdBlock plugin icon at the top of the window and pick Don't run on sites on this domain from the drop-down menu.
5. Update Paramount Plus
It may not function correctly if you're using a previous version of the Paramount Plus app because of a bug or incompatibility. Although most smartphones constantly update their applications, your version of Paramount Plus may have become outdated. Update the app on your iPhone or Android if you're watching on a mobile device. Press the Star button in the Paramount Plus app on your Roku by navigating there. Select Check for updates from the pop-up menu to allow Roku to update the app.
6. Restart Your Device
Another simple step in troubleshooting is to restart your iPhone, Android, or other devices if nothing else has worked thus far. Many frequent issues, such as the streaming app not functioning as intended, may be resolved by restarting the entire device.
7. Watch Paramount Plus On Another Device
Try Paramount Plus on some other device if all else fails. If it doesn't function on your TV, try your phone, tablet, or laptop. Of course, this won't address the underlying issue, but if it works, it may indicate that the glitchy app or gadget has a problem. Later on, this might help you focus on the issue.
Frequently Asked Questions
Q1. Should I Turn Off Tracking Protection To Run Paramount Plus Smoothly?
According to Paramount, tracking protection turned on might cause the Paramount Plus not loading problem. How to fix it:
Click the three vertical lines in the upper right corner to access the menu.
Toggle to Preferences.
Choose Privacy.
Select Strict instead of Standard on the following page.
Q2. How Do I Fix Paramount App Not Working On Roku?
To fix the Paramount Plus app not loading, restarting your Roku device is the first thing you should do. Next, check manually for any significant system updates if this doesn't work. Check now by going to System > System Update.
Q3. How Do I Fix Paramount App Not Working On Apple TV?
To fix the Paramount Plus not loading on your Apple TV, you will need to restart your Apple TV by Using the Settings app or your remote or by disconnecting it from power, restart your Apple TV.
Settings
Restart by going to Settings > System.
Apple TV or the Siri remote: Keep pressing the Menu and Home buttons.
When your device's light flashes, release your grip.
Q4. Can I Download My Favourite TV Show From Paramount Plus?
Yes, you can download your TV shows on your device from Paramount Plus. The only requirement is you will need a Paramount plus premium account.
Conclusion
Overall, subscription services like Paramount Plus have provided us with a different option to watch our favorite blockbuster movies in the convenience of our own homes. What else could we want when fantastic movies are combined with better people? Therefore, you shouldn't let annoying 'Paramount Plus not loading' problems get in the way of spending quality time with your family and watching your favorite movies.