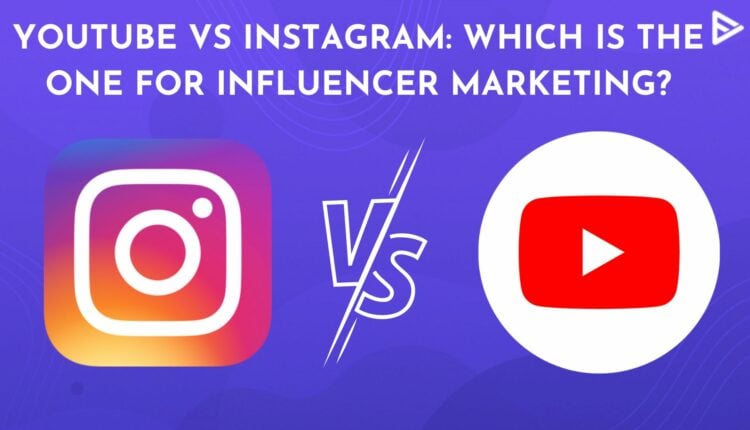 Marketers all over the world always have tough decisions to make. And one of them is YouTube influencer marketing VS Instagram influencer marketing. Unfortunately, alot of people are still confused about influencer marketing and what platform is suitable for this tactic.
If you want to deliver long videos, Youtube is perfect for you, but if you are looking for short-form content delivery, then Instagram reels are the best choice.
Still confused? Don't worry! Below we have a detailed comparison of Whether to choose IG or YT in the battle of Instagram VS YouTube.
YouTube VS Instagram: Which Is Better For Influencer Marketing?
Before you decide on any of these social media platforms, Instagram made $33.3 billion in ad revenues in 2022. Which is much higher than YouTube, which was $16.4 billion in influencer marketing. But in terms of viewers, YouTube has 1.8 billion active viewers. On the other hand, Instagram has 500 million monthly viewers.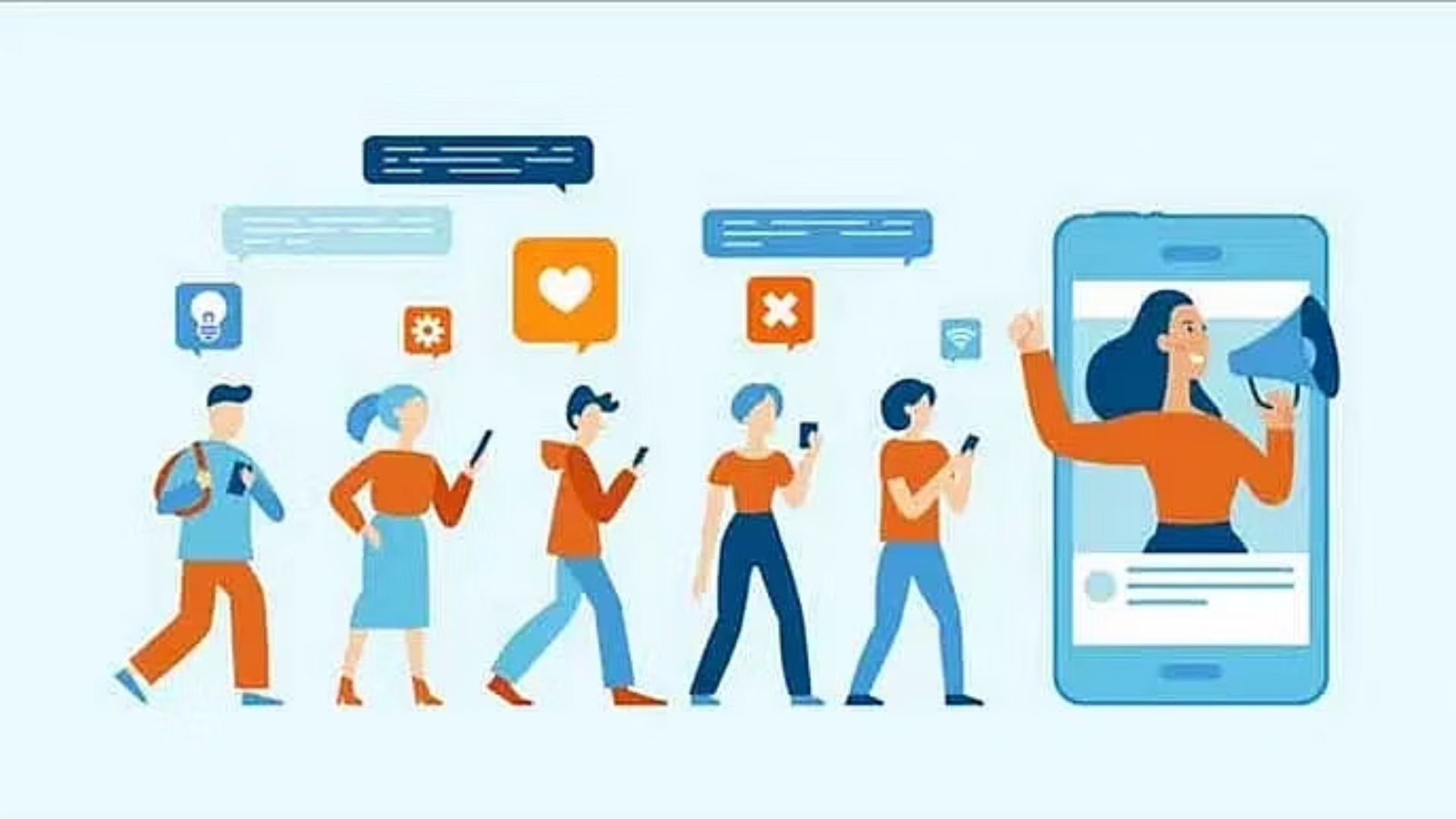 Reach
Do some research to find out how many of your target customers you'll find on each platform. You can measure this by the follower counts of the influencers you want to work with.
Resonance
Resonance is the potential engagement an influencer can generate from their audience in a way that's both valuable and relevant to your brand. Again, you can measure this from the likes and comments on the influencer's post.
Relevance
This is how many of your target customers you'll find on a particular platform. This is easily checked by analyzing which platforms influencers within your niche use most often.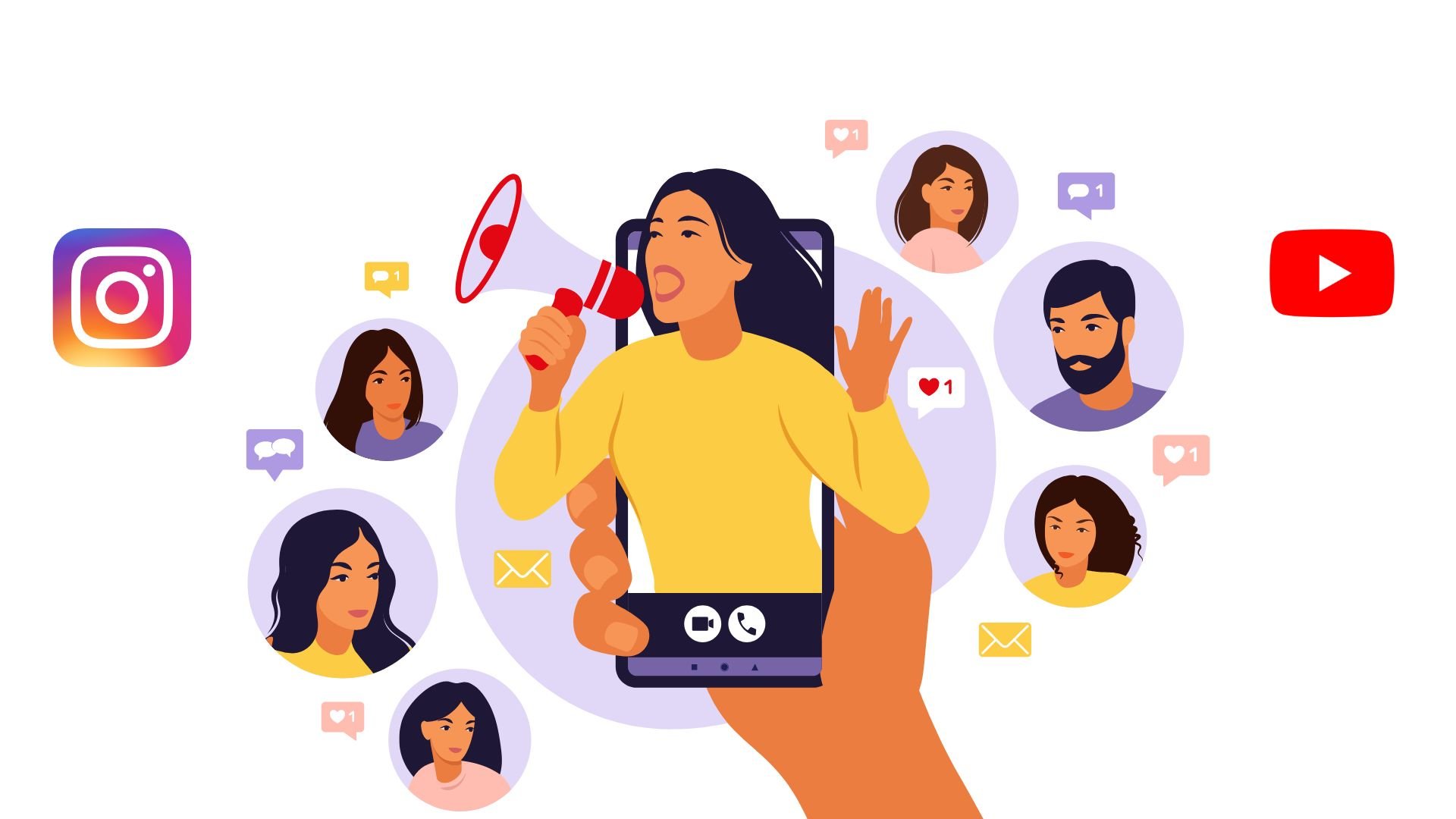 Instagram
Instagram is known as the origin platform for the new age influencers. Since its launch in 2010, IG has always pushed creators to the top and motivated them to promote their businesses. Below are specific points you should keep in mind before choosing between Instagram and YouTube for influencer marketing.
Why Choose Instagram For Influencer marketing?
Both content creators and influencer marketers love Instagram for a few distinct reasons. First, brands can organically repost content easily. They can also white-label content for socials, where applicable.
The content is highly digestible. And when comparing the best Instagram VS best YouTuber influencers, it's more affordable.
Easy To Fix Mistakes And Grow Your Presence
Instagram also provides users with insights and report metrics that are easy to understand. That allows companies to quickly make necessary adjustments to continue boosting their campaigns.
Instagram allows brands to have their own presence. When a company works with influencers on this platform, you can grow your follower count using tagging and brand mentions.
The Downside Of Instagram
Brands should be aware that Instagram stories only last for 24 hours. Videos can only be 60 seconds long.
Who Should Work With Instagram Influencers?
Instagram is best if you have visually appealing products. Niches like lifestyle, fashion, fitness, and travel thrive on this platform.
YouTube
YouTube has a legacy that exists even before the launch of IG. Creators started posting on YouTube after its launch in 2005. This gave rise to various video creators/ influencers and Vloggers. Cut to 2023, YouTube influencers can now enable live shopping by setting up a YT shop. Before you decide between YouTube and Instagram, ensure that you go through the point below, which can help you pick a side.
Why Brands Love YouTube For Influencer Marketing?
For brands looking to provide detailed descriptions of the benefits and features of their products and services to their target market, YouTube is the best platform. YouTube is also cost-effective because advertisers only pay for an ad once the user has watched it for at least 30 seconds.
And YouTube content has a long life span. So if you tag your content correctly, your videos can stay visible for years.
With the ability to provide direct links in the description box, you can even lead your customers to buy your products and services.
The Downside Of YouTube
YouTube doesn't currently support elements to help brands increase branding and engagement. For example, you can't customize your campaigns by using a solid call to action that you can easily incorporate into a video.
And it's challenging to track your success on YouTube.For example, you can't use third-party custom tags to track and measure your campaigns.
Frequently Asked Questions
Q1. Which Is More Profitable, YouTube Or Instagram, For influencer Marketing?
Instagram's revenue with influencer marketing in 2022 was around $18-20 billion, whereas YouTube made around $10-15 billion. So if you want a platform to promote your products, we suggest IG is your better choice.
Q2. Which Is The Fastest Way To Make Money In Influencer Marketing On Instagram And YouTube?
Whether you use Instagram or YouTube for Influencer marketing, Sponsorships and brand deals are your way to quickly earn and become a social media influencer.
Q3. What's The Major Difference Between YouTube And Instagram For Influencer Marketing?
On YouTube, long-form content works well, but with the recent launch of YT Shorts, you can also post your reels on the platform. On the other hand, Instagram is the place considered the origin of influencers. Also, on IG, mostly only short-form content. Reels are more popular.
Q4. Are YouTube And Instagram Connected?
No, YouTube and Instagram are not connected. Although you can post your reels as shorts on YouTube.
Conclusion
So, if you want to start your journey into influencer marketing, you can follow the guide above about YouTube Vs Instagram: Which is the one for influencer marketing? You must weigh both platforms' pros and cons before selecting one.
Also, we would suggest you use the cross-platform technique to get the best from both YouTube and Instagram. YouTube content has a longer lifespan; on the other hand, Instagram content helps you effectively reach the maximum target audience.
So whether you want to become a YouTube influencer or monetize your Instagram content. You now have all the answers to your questions.